Netflix made Castle of Cagliostro available for streaming on the internet for the first time this summer, marking the first time Hayao Miyazaki's directorial film debut was available on a mainstream platform. For most people checking it out for the first time, Miyazaki's name will likely be the main draw. But they may not know the lengthy history of the characters featured in it—and just how easy it is to find more.
Castle of Cagliostro's main character, Arsene Lupin III, began life in 1967 in a manga written by the pseudonymous Monkey Punch. He was conceived as the grandson of Arsene Lupin, the popular French fictional gentleman-thief created by Maurice Leblanc, and written as a combination of the original Lupin and James Bond. The original manga is a thoroughly adults-only affair, but over the decades the character turned from a morally questionable criminal to a beloved Japanese pop culture icon, starring in six TV series, dozens of animated movies and TV specials, and a couple of live-action movies to boot.
The master thief Lupin travels the world, pulling off grand heists that he always announces by leaving a calling card. He rarely travels alone—expert marksman Daisuke Jigen is his constant companion, and Goemon Ishikawa XIII, a samurai and descendant of the legendary Japanese thief for which he is named, often joins them. Fujiko Mine, Lupin's eternal crush, doesn't always show up; even when she does, it's impossible to tell whether she's there to help or to steal the treasure out from under Lupin's nose. Interpol officer Inspector Zenigata is never far behind either because he has made it his life's mission to capture Lupin. The base cast of characters are the only thing that stays consistent in this long-running franchise, and once you recognize them, most franchise entries are easy to follow. Here's where you can find these series streaming online.
READ MORE:
Part I/Green Jacket
Premiering in 1971, Lupin the Third's first animated incarnation donned a green jacket and started off stylistically most similar to Monkey Punch's hard-edged manga. As a thief, there's no escaping some moral ambiguity, but the first few episodes' Lupin was a darker shade of grey than most other versions, killing and committing sexual assault without hesitation. Up until Lupin the Third, TV anime was largely aimed at children and families, and the mature content of the first few episodes was groundbreaking… and unpopular. The series struggled to find an audience, and the producers tried to attract a more traditional family audience by replacing the director with two up-and-coming animators: Hayao Miyazaki and Isao Takahata, who would later go on to found Studio Ghibli. Their Lupin took a much softer tone, but even the abrupt shift wasn't enough to save the show, which was canceled after only 23 episodes.
Good for: Fans who want to see where it all started; Studio Ghibli historians; adults
Streaming on: Crunchyroll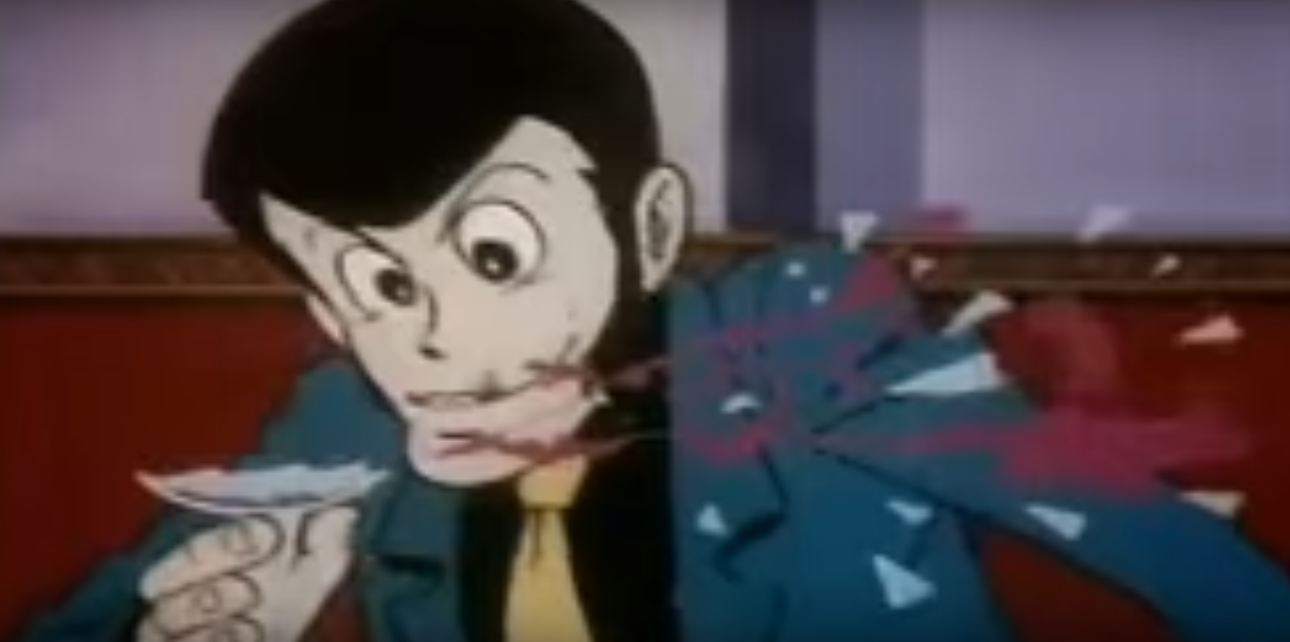 Part II/Red Jacket
If you caught a random episode of Lupin the Third on Adult Swim or TechTV back in the day, this was the series. Lupin the Third Part 2, also known as Red Jacket for Lupin's, well, red jacket, is the longest-running and most iconic version of the series at 155 episodes. Each episode is a self-contained, lighthearted caper. Defunct localization company Geneon dubbed the first 79 episodes for TV broadcast, but the rest stayed untranslated until Crunchyroll rescued the entire series. It's the most accessible of the Lupin TV series, both in terms of broad appeal and availability online.

Good for: People who watched Castle of Cagliostro and want a good sense of what the series is about
Streaming on: Crunchyroll, Hulu, TubiTV, and Yahoo View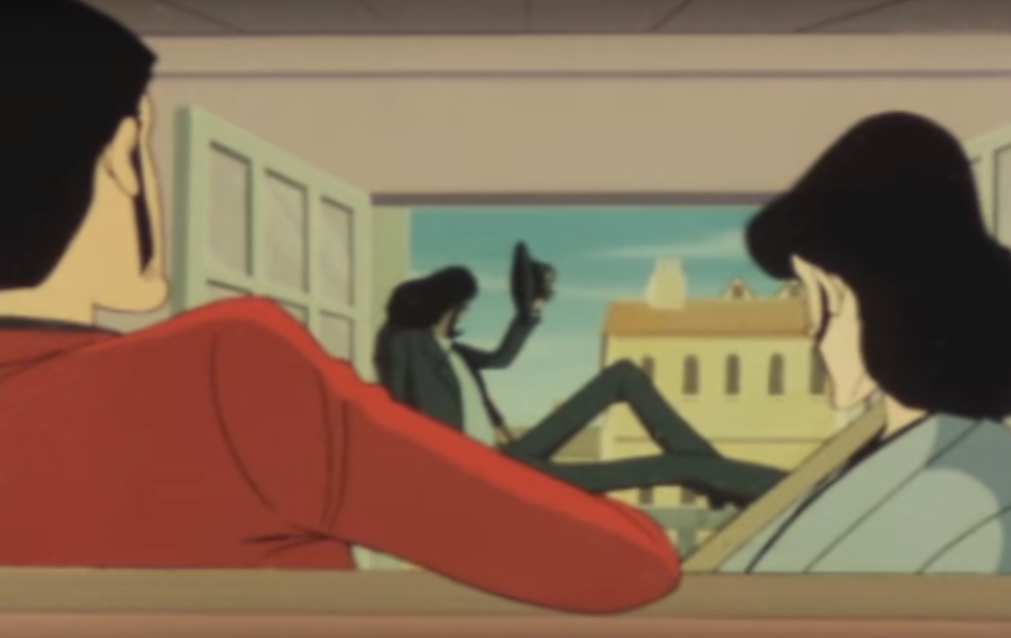 Castle of Cagliostro
Miyazaki's big-screen directorial debut is easily the most popular entry point to the Lupin the Third franchise, and for good reason. This is Lupin and the gang at their most charming and likable, more gentlemen than a thief, with a sweet heroine, a dastardly villain, and exciting action sequences. Visually, Cagliostro features the lush art and animation that made Miyazaki a living legend. It's the total package, a nearly flawless piece of work that requires no prior knowledge of the franchise. English localization companies recognized its marketability, and for many years it was the most easily available installment in the series in the U.S. and U.K.
Good for: Anyone and everyone; fans of Miyazaki's oeuvre
Streaming on: Netflix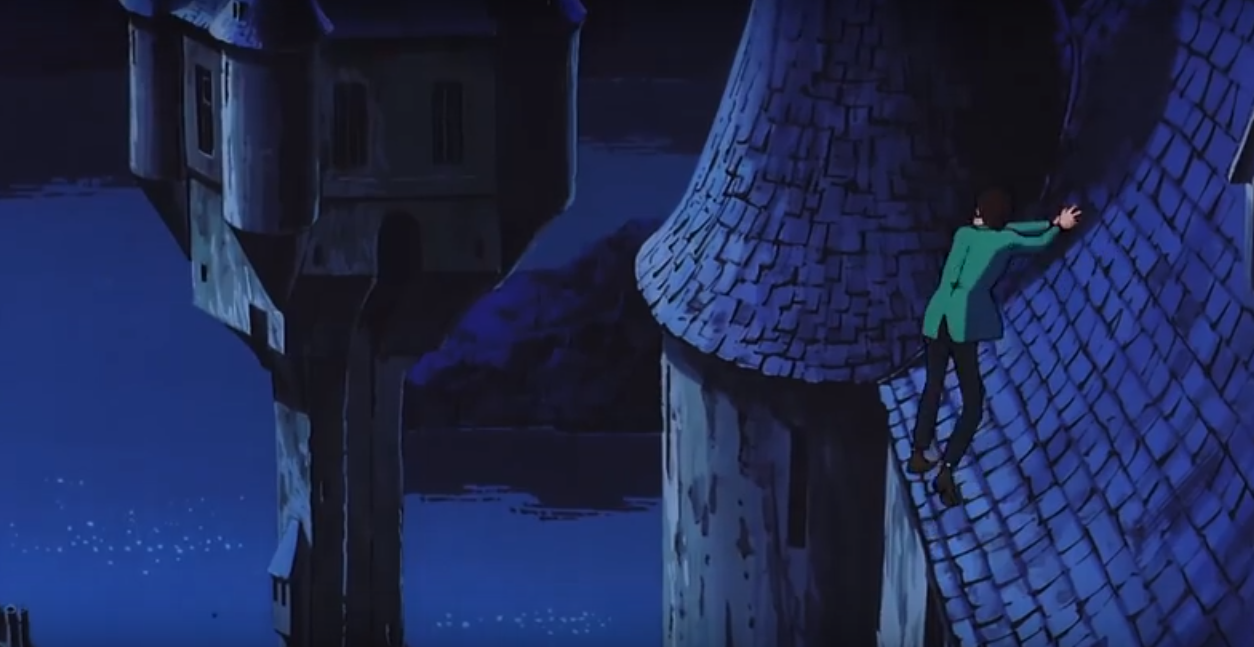 Part III/Pink Jacket
In 1985, Lupin returned to TV screens yet again, this time donning a cleft chin, pink jacket, and overall pastel color scheme. Of all of the versions of Lupin, this is by far the most divisive. It's awash in 1980s cheese, and while the heists are more or less along the same lines as in Part 2, there was a major visual shift that turned away many fans: The inconsistent animation, ranging from remarkably fluid to unnaturally stiff in a short span of times. The animators, many of whom went on to have highly influential careers, used a lot of the kind of squash-and-stretch techniques that are common in Western animation but rare in anime.
Good for: Animation fans; completionists
Streaming on: Crunchyroll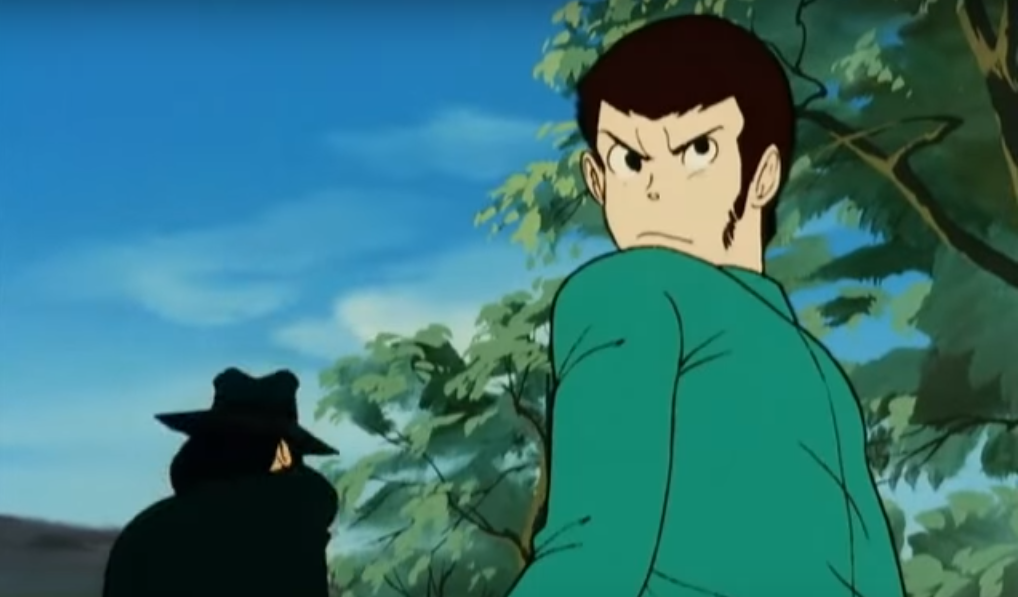 The Woman Called Fujiko Mine
The first Lupin the Third TV series after 30 years of increasingly stagnant TV specials, The Woman Called Fujiko Mine took everything people expected from the Lupin franchise and turned it on its head. The production was helmed by two women: Sayo Yamamoto, best known for directing Yuri on Ice, and prolific screenwriter Mari Okada. Instead of another episodic romp, they built a new origin story with Fujiko as the focus point. The chiaroscuro art style and darker tone, soaked in sex and violence, bore more of a resemblance to Monkey Punch's original manga than any of the anime productions that came before it. Most incredibly, Yamamoto and Okada transform Fujiko—a character who has traditionally been assaulted, damseled, mistrusted, and sidelined, over and over—into a feminist icon by questioning the popular narrative of the wicked, damaged woman. The Woman Called Fujiko Mine revitalized international interest in the Lupin the Third franchise, making the TV series that came after it possible.
Streaming on: Funimation
Good for: Newcomers, feminists, adults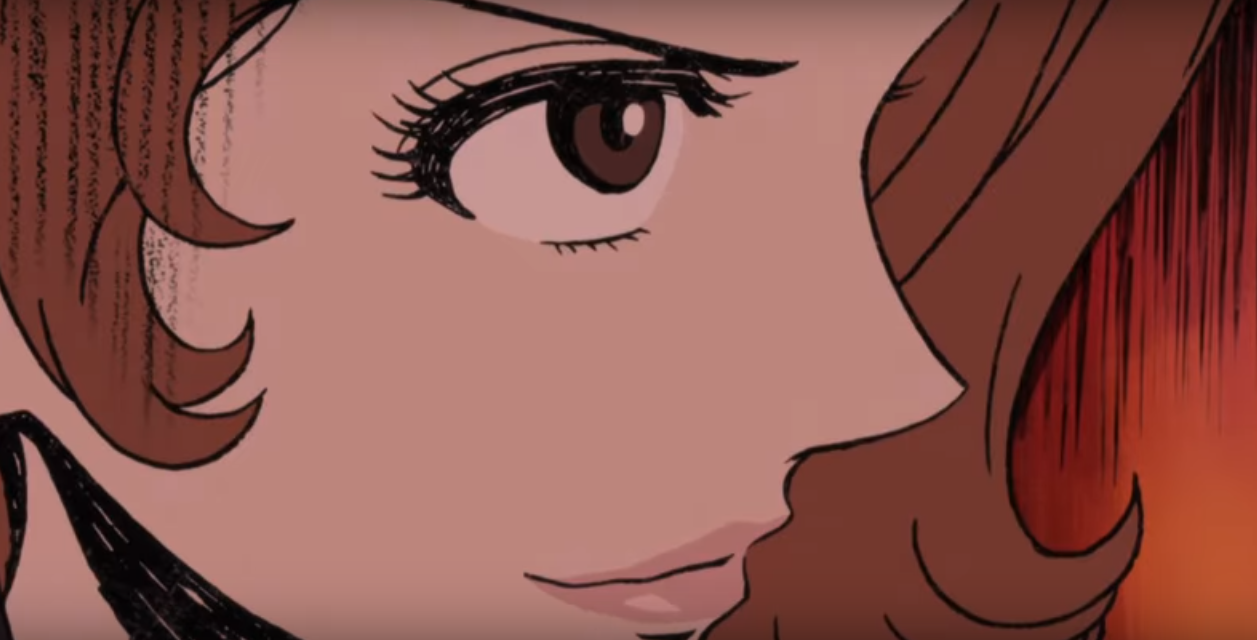 Part 4: The Italian Adventure
After The Woman Called Fujiko Mine rocked the world of Lupin the Third, it was time for a return to form. Three years later, Lupin reentered the spotlight in a new setting and a new blue jacket. The series premiered in Italy several months before it came out in Japan, and most of the episodes show off the beauty of the Mediterranean nation. The other new addition is Lupin's wife Rebecca, whom he marries in the first episode. A puckish trickster herself, Rebecca fits right in with her husband and his rogue's gallery.
Streaming: Crunchyroll and Funimation
Good for: Newcomers and longtime fans, scenery lovers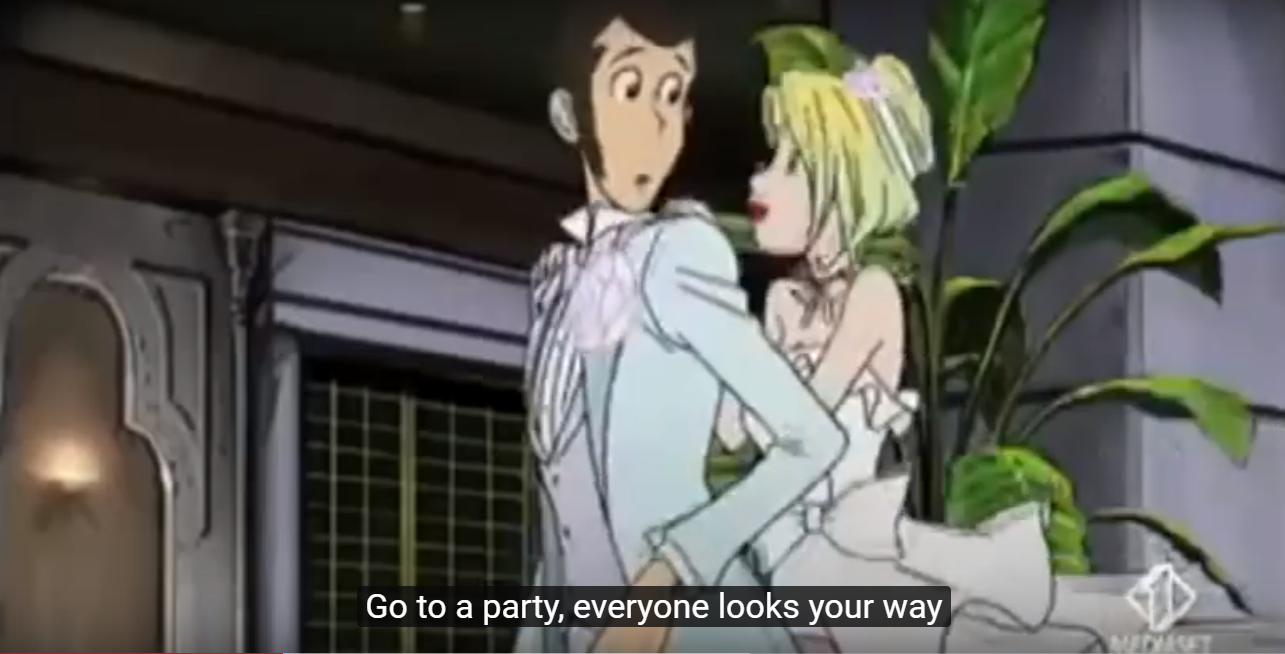 Part 5/Still Blue Jacket
The Lupin series has always taken place somewhat outside of time, but this one drags the whole franchise into the 21st century. While Part 4's distinct series identity came from its Italian setting, Part 5 examines what happens when Lupin meets modern technology, with the thieves committing heists over the dark web and Zenigata using social media to track his eternal rival down.
Streaming: Crunchyroll
Good for: nostalgia seekers, bitcoin miners, and other fans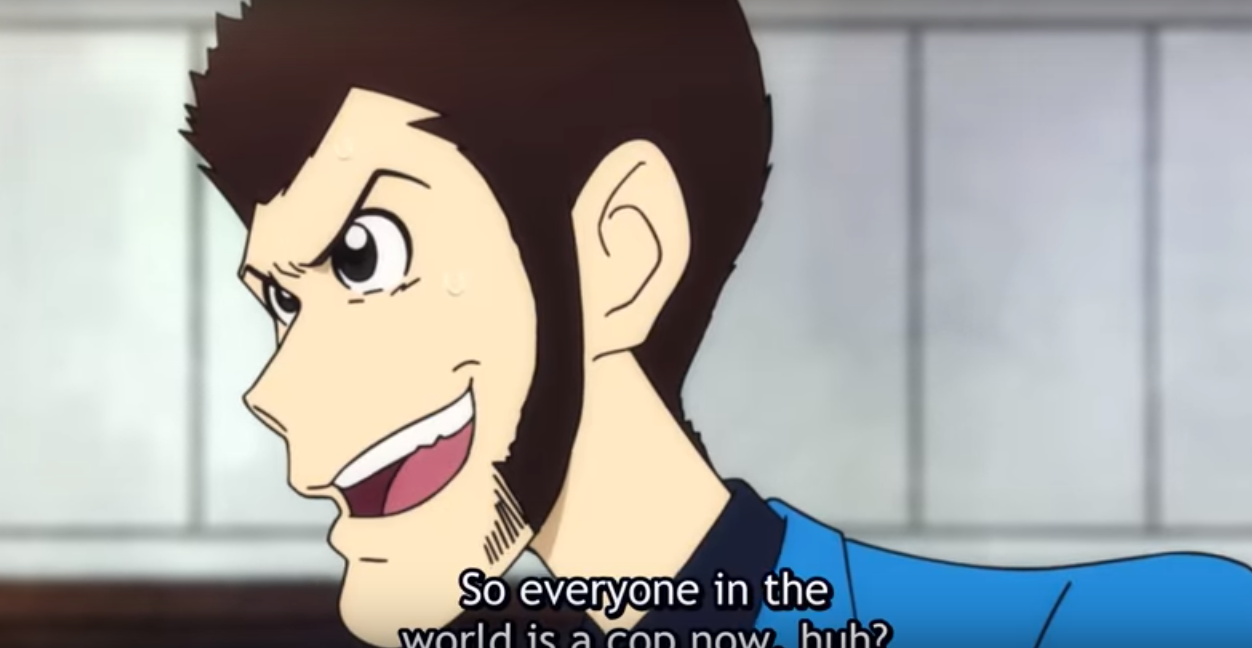 If you want to dig a little deeper, there's a wealth of Lupin the Third movies and TV specials that aren't available for streaming but have been released on Blu-ray and DVD. The nature of the franchise makes it so pretty much any of them are accessible with a base knowledge of the central premise and its characters, but it also means that quite a few of them are phoned-in low-effort releases. Mystery of Mamo is the most popular go-to that's available commercially in English, but everyone's tastes are different and the internet abounds with wildly varying recommendation lists.
A series as long and old as Lupin the Third can be intimidating, but it's one of the few ones where it's safe to just jump right in. Try it out, get a feel for what you like, and explore what their world has to offer.