There are a ton of iconic Jeff Goldblum moments in Jurassic Park, but along with his line, "Life… finds a way," his most memorable scene is when he reclines sexily with his shirt hanging open. In a somewhat dubious celebration of the film's 25th anniversary, someone decided to recreate that moment as a giant statue.
The 25-foot gold statue is currently displayed outside Tower Bridge in London. The resulting photos are truly something to behold.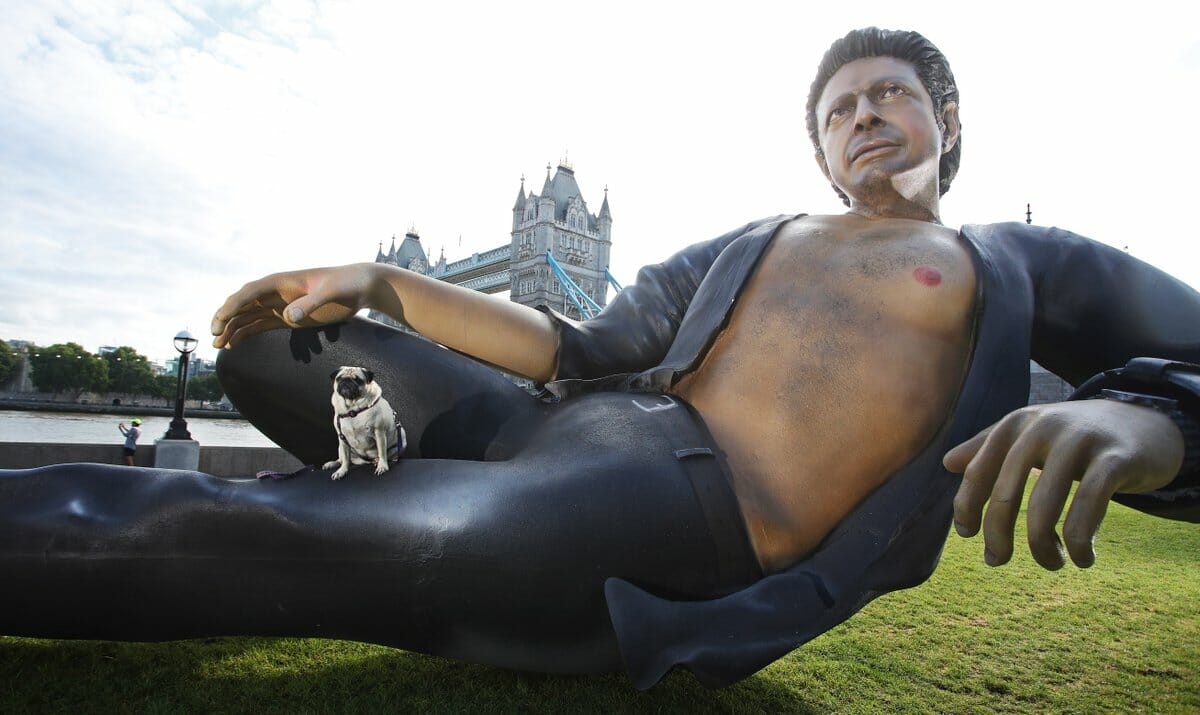 While it may not recreate the exact vibe you might hope to see from a sexy Goldblum statue, it's certainly memorable. And as you might expect, it's a publicity stunt.
The 331-pound statue was built by the British streaming service Now TV, to make sure absolutely everyone knows you can watch Jurassic Park on its app. Although for the most part, it's just a source for more Goldblum memes.