Last week, Irrational Games asked fans to submit their best BioShock cosplay as a part of their "official online cosplay contest." The contest was timed to coincide with the release of their final DLC Tuesday, BioShock Infinite: Burial at Sea — Episode 2.
Out of hundreds of entries from the dedicated fandom, three winners were chosen. For all the winning cosplayers, it was the complexity and development of the characters throughout the game that drew them to dress as these characters.
"I chose to cosplay Booker [DeWitt] because I really enjoyed his character and story throughout the game. He's this tough badass throughout the game, but towards the end you finally learn a bit about his past and you come to understand Booker in a whole new light," fan-voted winner Elle told the Daily Dot.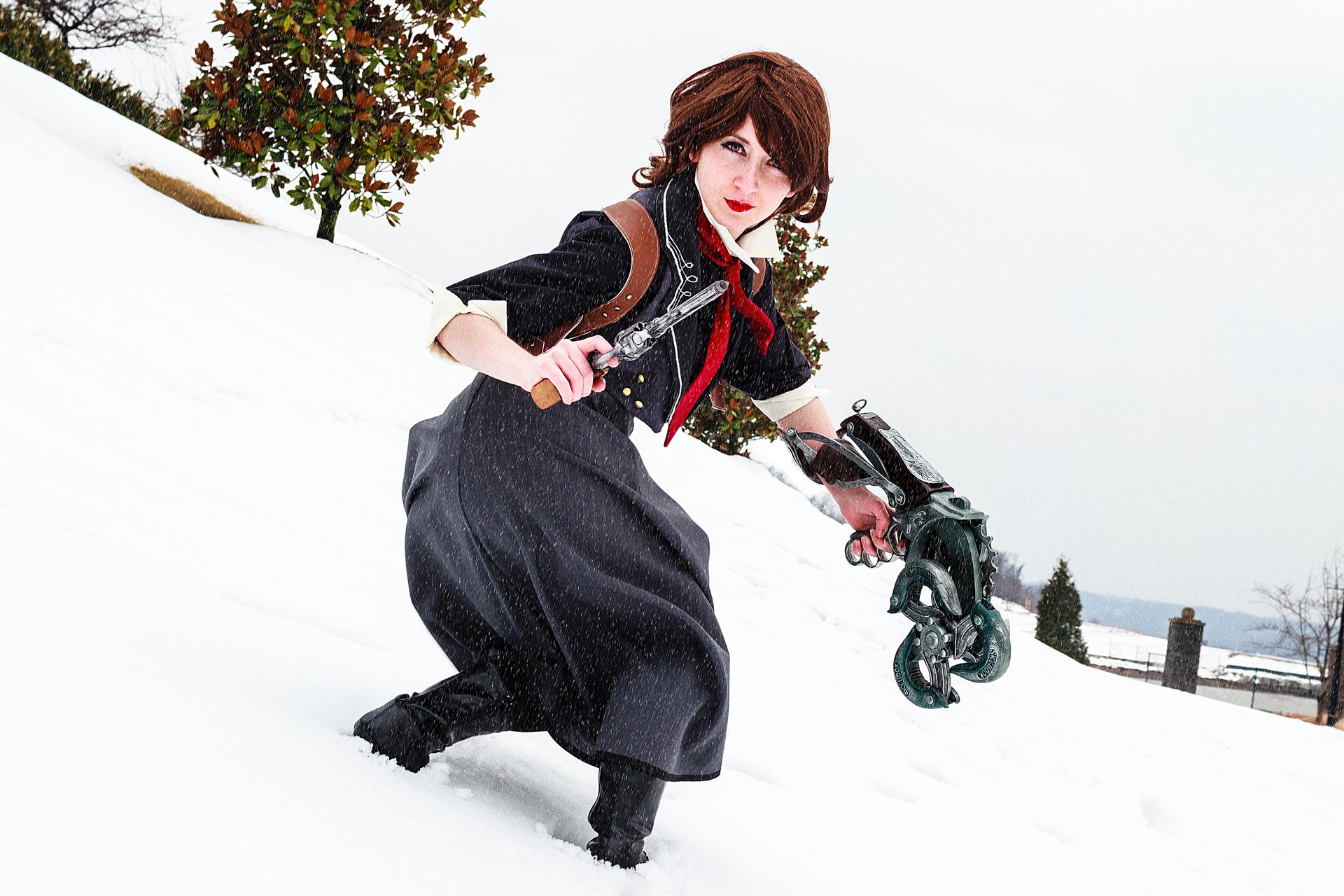 Photo by Gamerevx via Luminosity Cosplay
This was the first time Elle, who goes by Luminosity Cosplay, has entered a cosplay competition. She was surprised and appreciative of the positive response her genderbent version of the main character received. For Elle, the fact that Booker and the other characters have interesting, detailed backstories really breathed life into the game.
The complexity of Booker is what also drew Joe Martin to cosplay him. Martin was the winner chosen by Irrational Games employees. He said he is often drawn to morally questionable characters.
"I normally only connect with characters if I find them interesting on a psychological level, which often leads me to cosplay villains, but the further I got into the game's story and the more I started to discover about Booker's background, personality and motivations, the more I started to love his character…" Martin said. "Of course, the fact that his outfit is pretty damn stylish didn't hurt, either."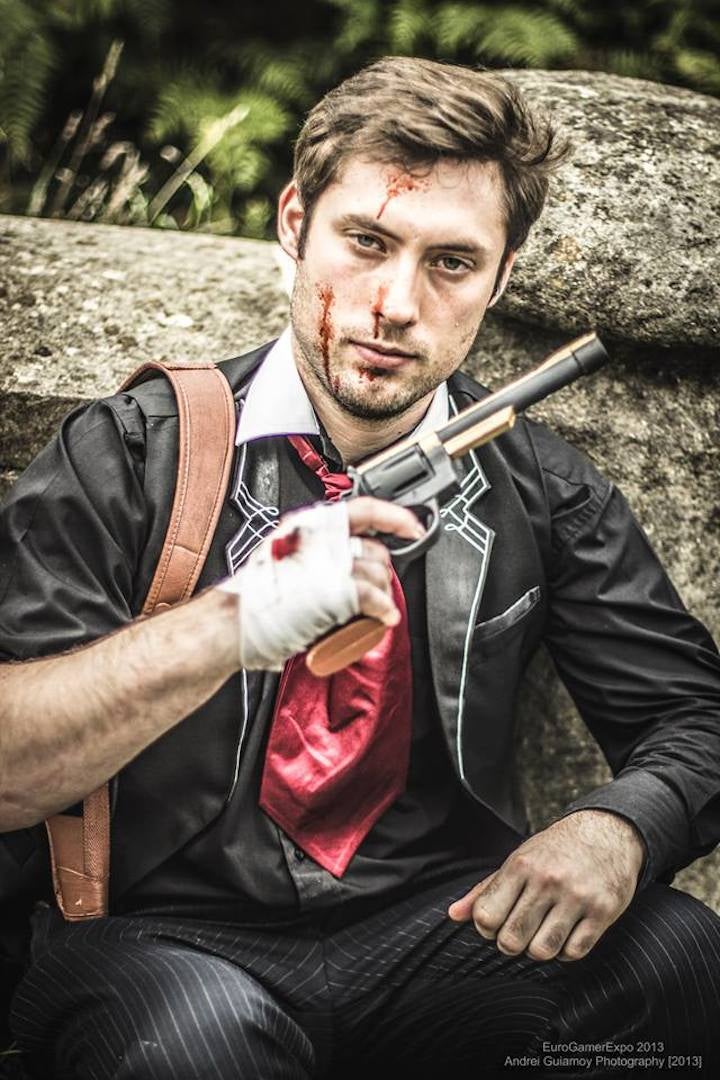 Photo by Andrei Guiamoy Photography via Supremeoutcastcosplay/Facebook
He was shocked and honored to be picked by the team.
"As a cosplayer you put hours of effort and energy into bringing these characters to life, but it's not often you get to show your work to the people who inspired you," he said.
The third winner was cosplayer Joshua Walker, who cosplayed the character Robert Lutece. He was picked by special guest judge Anna Ormeli, a fellow cosplayer who was chosen by Irrational to be the real-life face of BioShock Infinite character Elizabeth. For Walker, his winning cosplay was also his first. Ormeli said his cosplay "has everything. The similarity with the character, well conceived details, and the atmosphere surrounding it."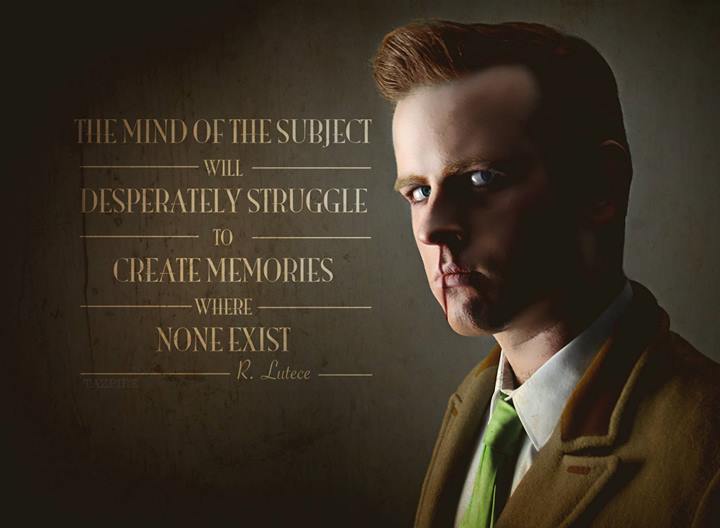 Photo by Tascha Dearing Art via Joshua Walker/Facebook
"To me BioShock Infinite had more developed emotion within their characters, the narrative, and the construct of the entire game fed into a blockbuster style experience. Where BioShock one and two both had cosplayable characters, it was the vastly different options in Infinite that I believe caters to a wider variety of people," Walker told the Daily Dot. "Each character within the game has a strong personality, even between the two Luteces who although are meant to be identical, vastly differ."
While these cosplayers celebrate their victories, fans around the world are mourning the fact that the release of Burial at Sea—Episode 2 doesn't just mark the end of BioShock Infinite, but also the end of Irrational Games. Elle said she was shocked when she first heard the news about Irrational, but she thinks this final DLC is a fitting way to close the book. Martin sees it as an end of an era.
"In a way it would've been nice to see more of Columbia and the BioShock worlds, but I grew up on TV shows like The X-Files that got dragged out beyond their life expectancy and the quality of the storytelling suffered for it. While I don't think the same thing would necessarily have happened to BioShock, it's great that the series is getting to go out on a high while it's still at the height of its popularity," he said.
Walker agrees that it would be a mistake to let such a good thing get milked too far, and he thinks the future looks promising.
"It is also easy to forget with what Mr. Ken Levine has created, what he could create with a brand new slate—so personally I'm really excited by the potential," he said.
BioShock Infinite: Burial at Sea—Episode 2 is currently available for download on PlayStation 3, Xbox 360, PC, and Mac. Learn more about how these winning cosplayers were chosen on the Irrational Games blog.
Photo by Andrei Guiamoy Photography via Supremeoutcastcosplay/Facebook