As any creator knows, it takes a formidable amount of discipline to try to create something new every single day—but the rewards can last much longer than the moment.
Now, one deviantART creator is sharing his 365-day art project with the rest of the community, and the results are a reminder that passion can transform even the most trivial medium, and inspire even the most casual artist.
Gabriel Picolo's mesmerizing pen-and-ink doodles, which he's been sketching into his Moleskines every day since January, are less casual sketches and more like a series of "mindful meditations" captured in art form. The Brazilian graphic design student told deviantART-based journal depthRADIUS that he started the project "to fight procrastination and stop being such a lazy artist." So far the results have been anything but lazy. Picolo uses a multi-step drawing technique to achieve the beauty and luminous quality of the work he shares with the world. He starts with a pencil sketch, then does an elegant inking with Staedtler black ink, using a white paint as a corrector. Finally, he scans in his drawings and digitally enhances the color and contrast.
The product is a world of beautiful black-and-white drawings that call to mind the best of children's literature, Ghibli animation, and the wonders of the imagination. Here are some of our favorite of Picolo's doodles so far.
Day 1: You're Scarier Than You Think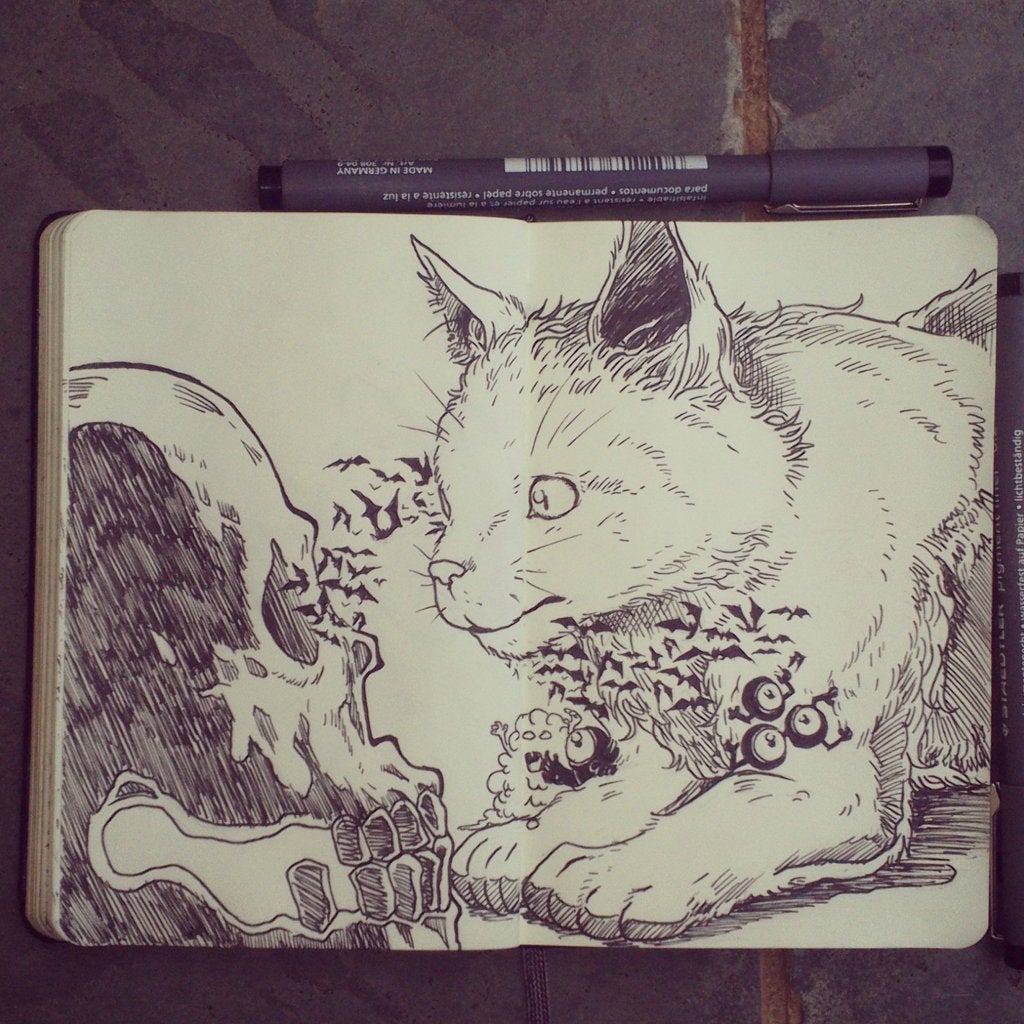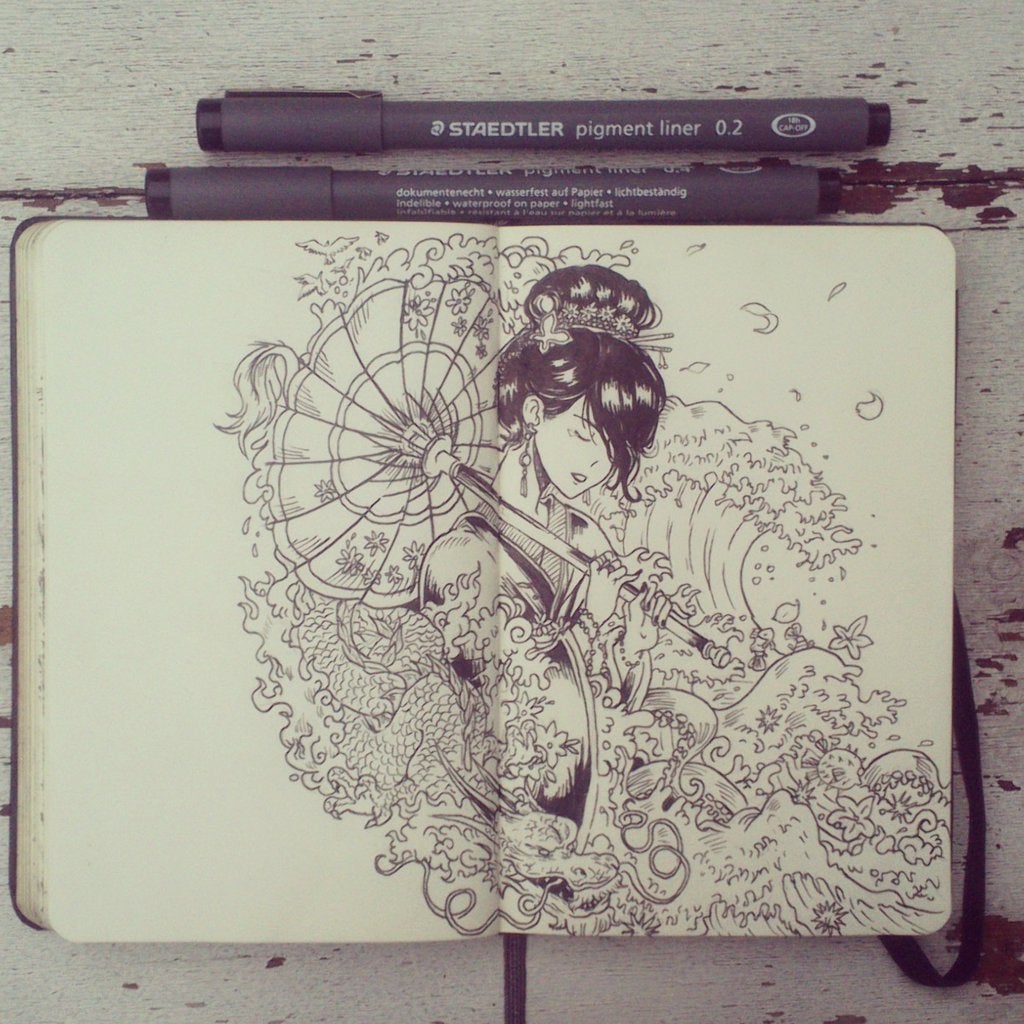 Day 19: Show me your true color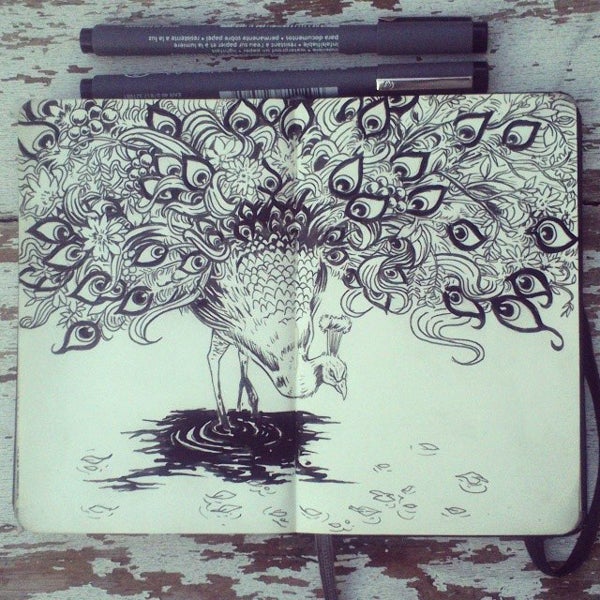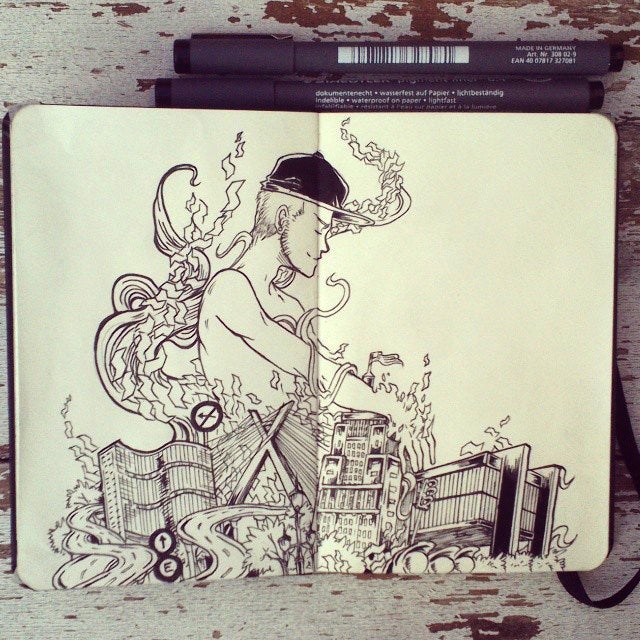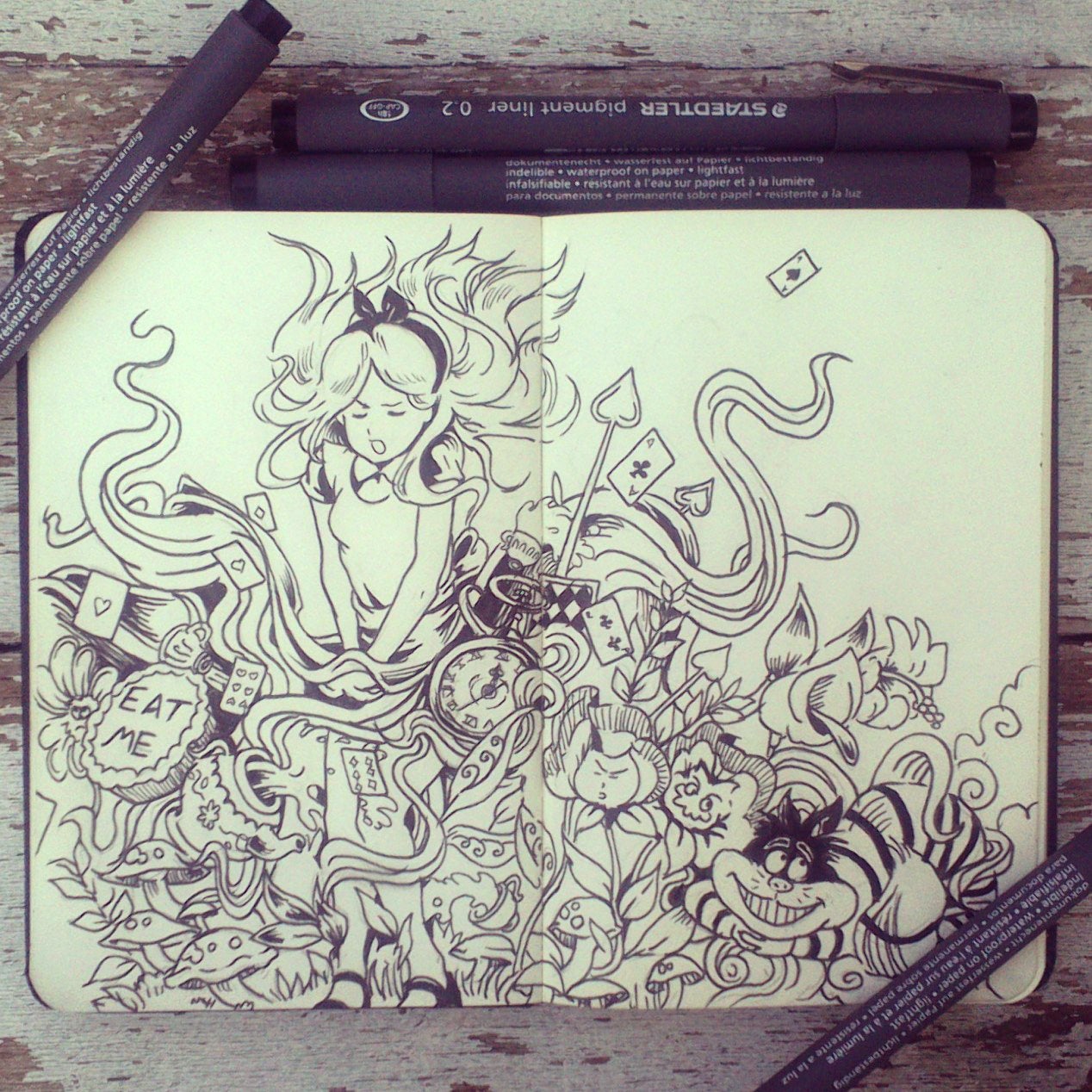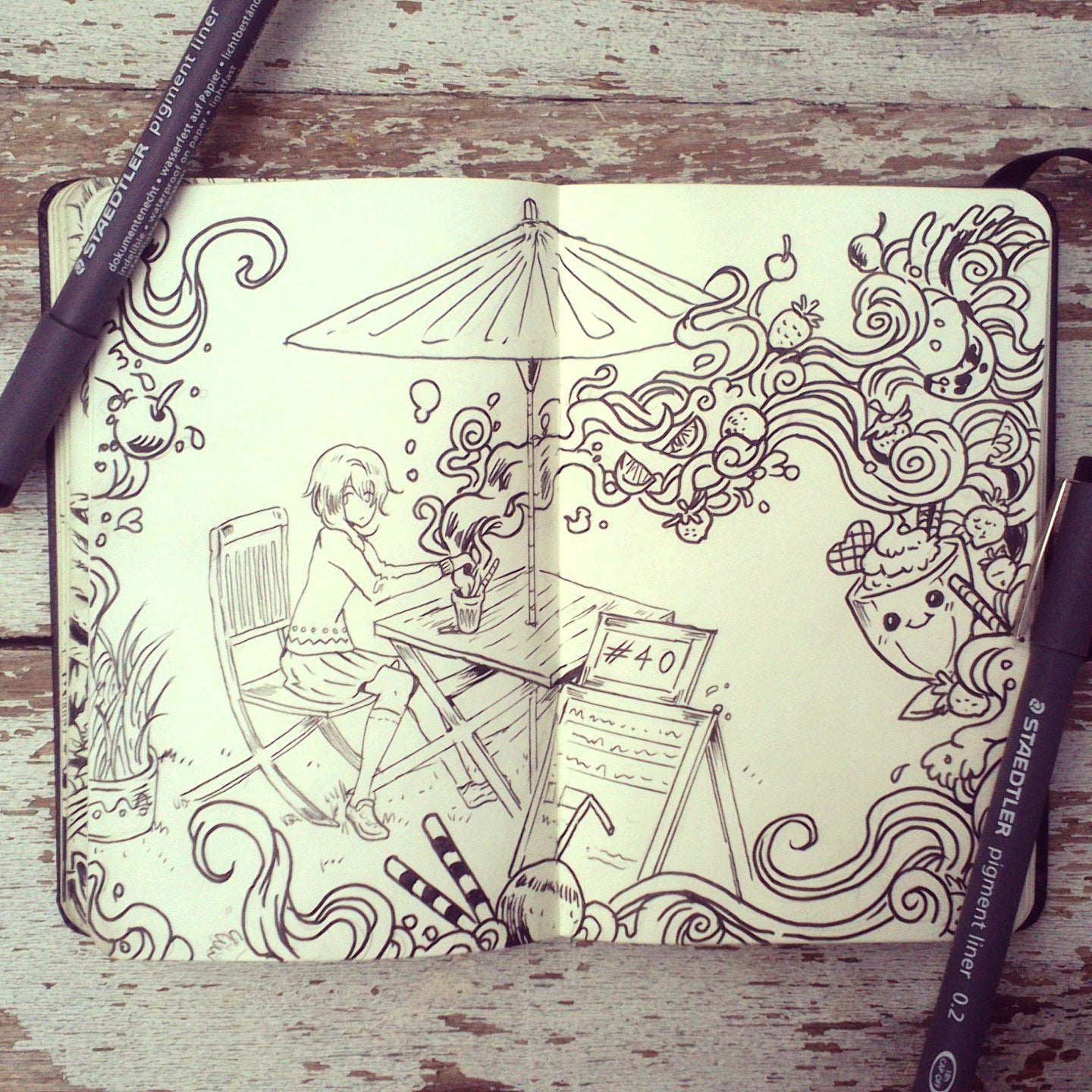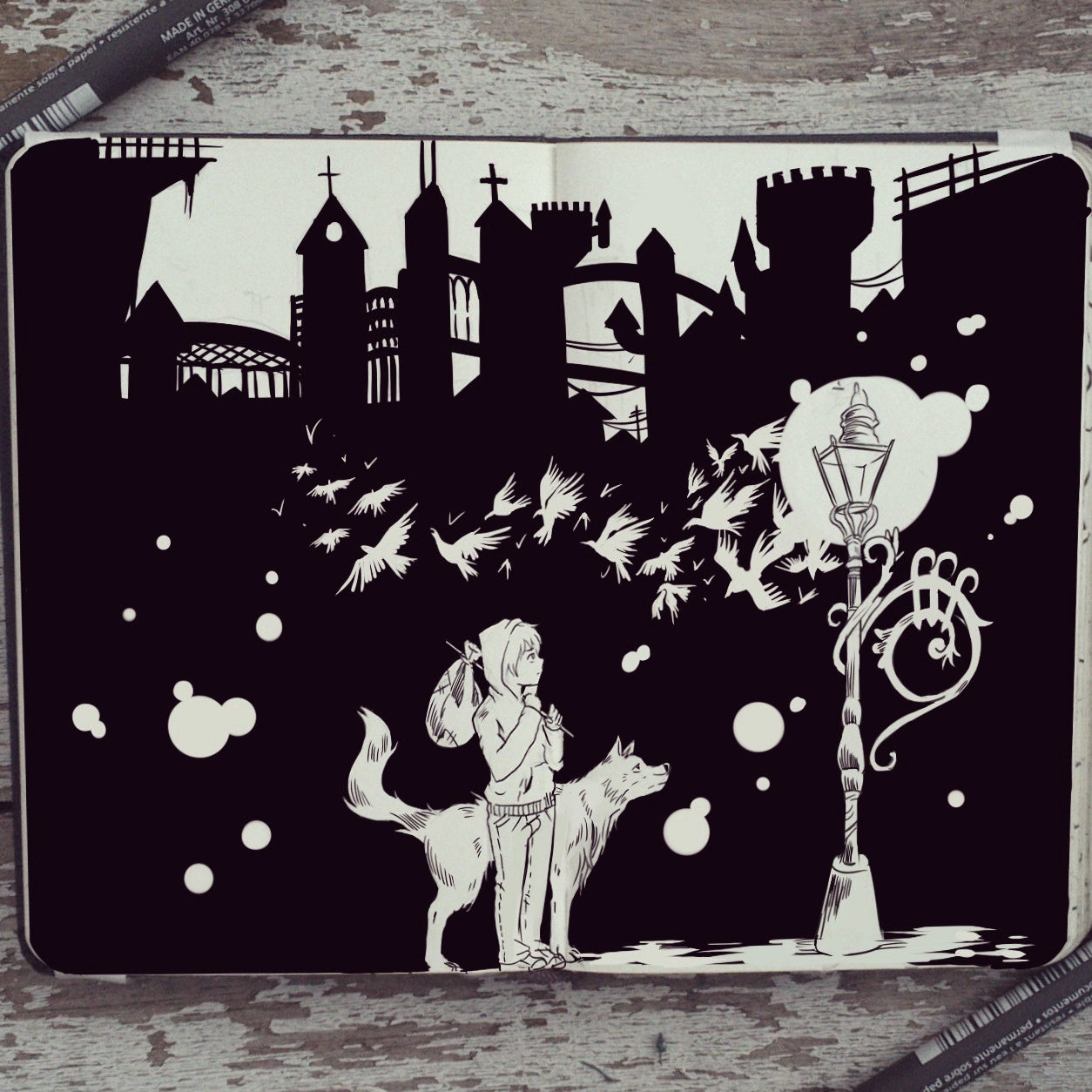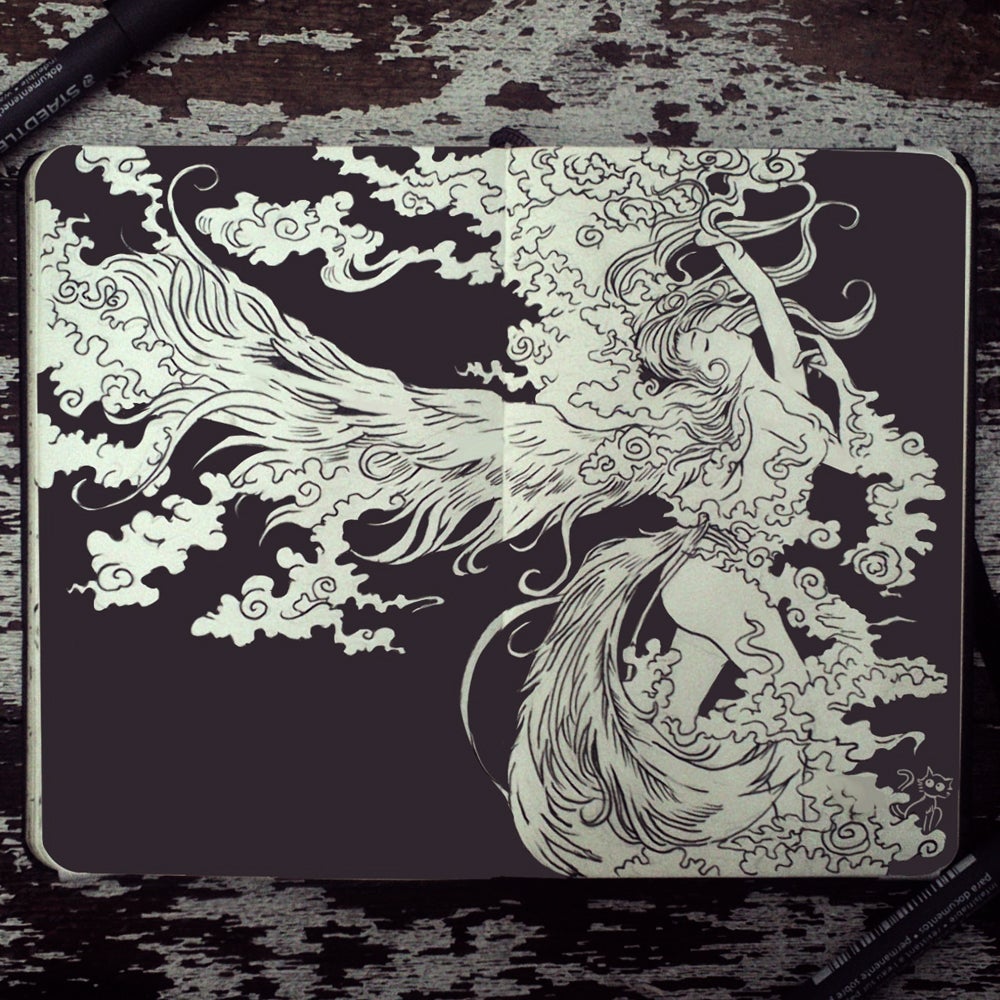 Day 86: Departure of the Winged Ships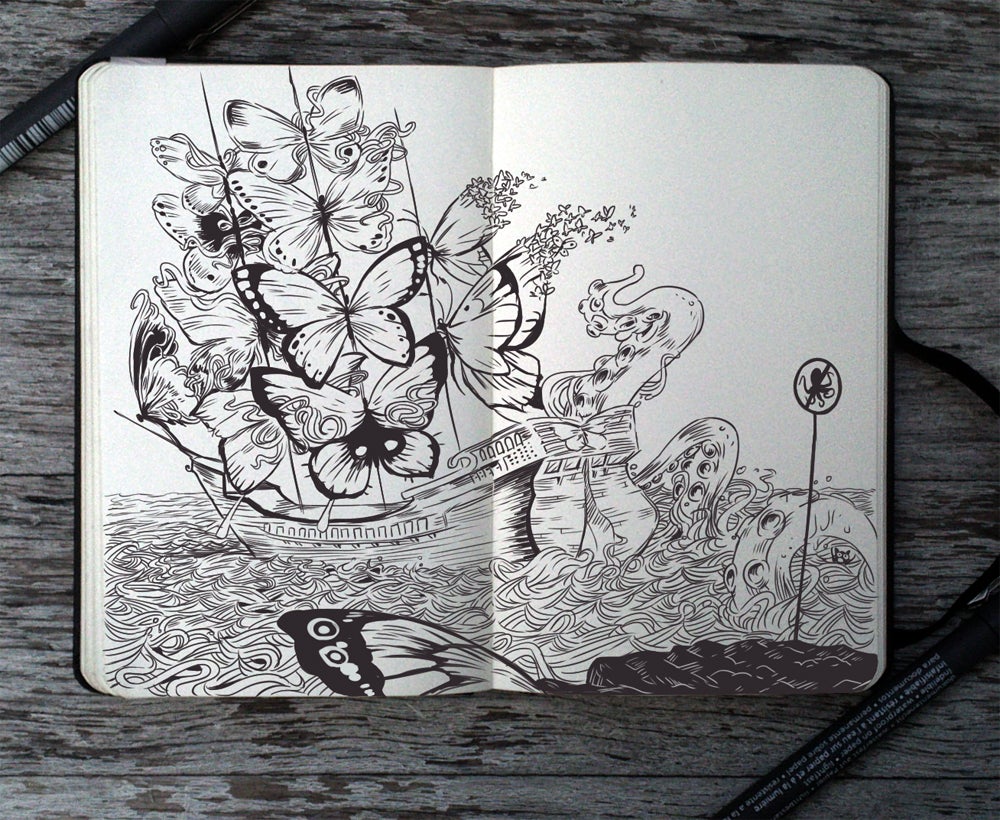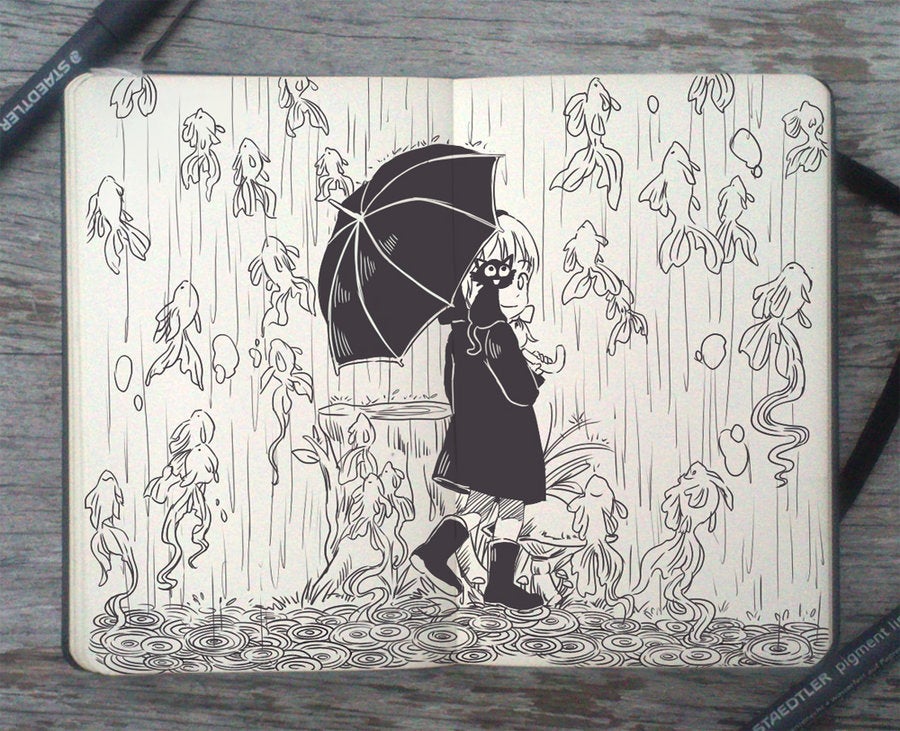 Day 118: Searching for the moon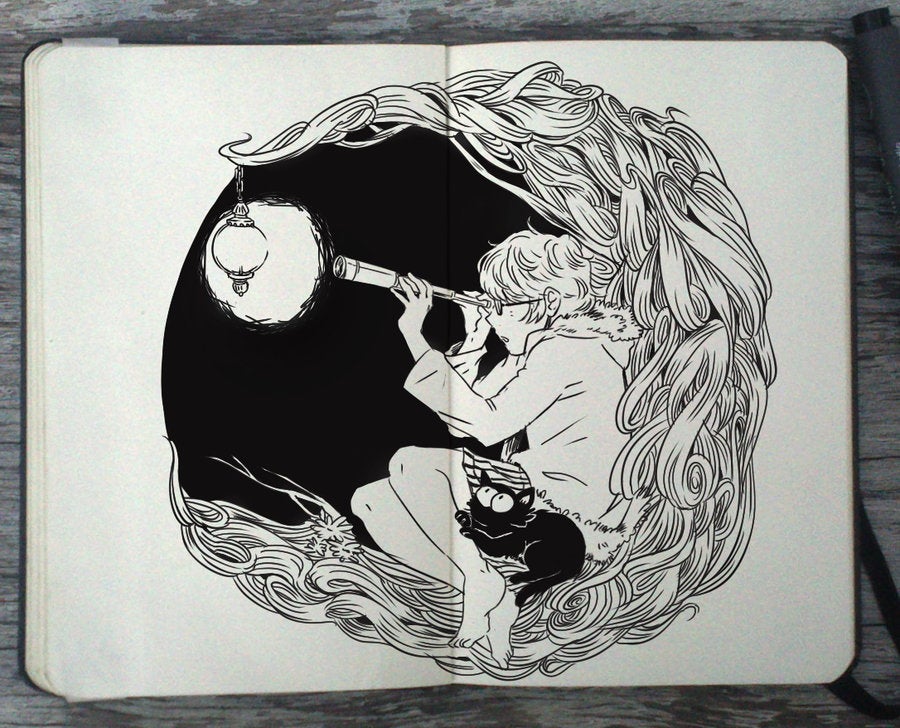 Day 124:  Happy Bday Audrey Hepburn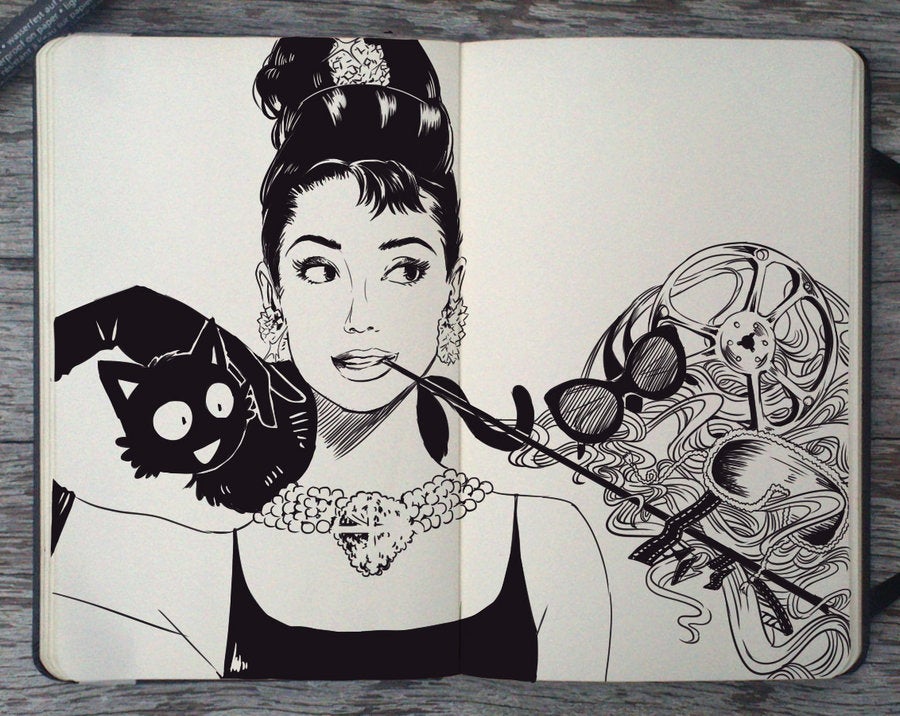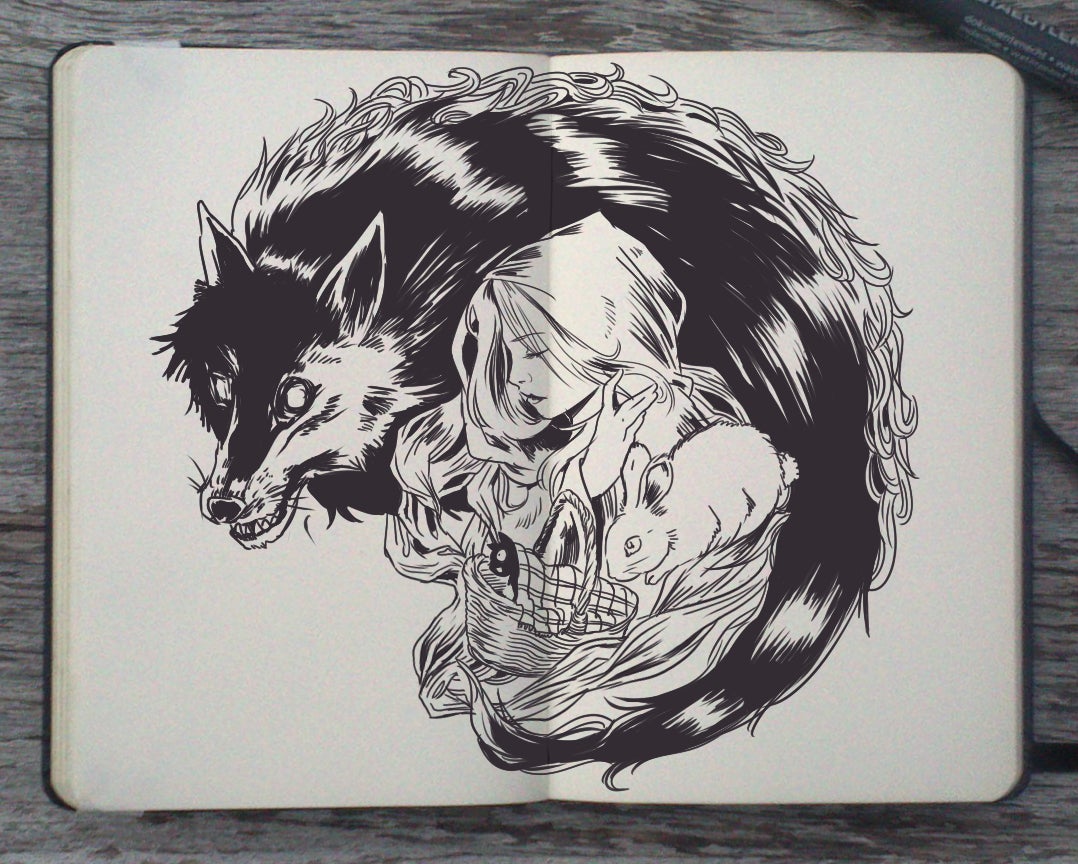 Picola says that he prefers to doodle in the evening and draw inspiration from his day.
From the looks of things, he's having a very good year.
Illustration by Gabriel Picola via 365-daysofdoodles/deviantART