Homemade amateur porn was the number one sought-after adult film genre last year, according to Pornhub's 2019 year in review. People are searching for that porno amateur real-real. Our obsession with playing porn voyeur harkens back to the days of old-school sex tapes. So what is amateur porn? What makes us so eager to watch the bold next-door types who film themselves f*cking?
What is amateur porn?
Good amateur sex videos can be harder to find than you might believe. Many major production companies have a category for home sex, but their video selections aren't always DIY dirtiness. Viewers expect an authentic porno amateur to lack staging or plot. We don't mind grainy camera quality or unintelligible dirty talk. We don't need cuts or angle changes. We'll even tolerate a few shots blocked by someone's whole ass. In fact, we think it's pure porn gold, and it's the kind of humanity we cum for.
The debate about what is and is not actually valid amateur porno is nuanced. Is there a difference between sharing your at-home sex tape and being an amateur porn star? How much time and equipment is invested in filming amateur footage before it becomes "professional"? Can mainstream porn stars make porn at home and call it amateur?
We're not home porn prophets, y'all, we don't profess to have all the answers. Instead of defining purist amateur porn, we preach the value of knowing more the source of the homemade porn you love.
What you need to know about homemade porn
Amateur porn, or porno amateur, has contributed in part to massive changes in the porn industry landscape over the last few decades. Home porn didn't create tube sites, but the two have a symbiotic relationship. The success of user-submitted porn has all but upended the classic agency-to-studio business model. This shift in the industry has a wide range of effects.
Porn by the people, for the people
On the pro side, the freedom to create and post content means that performers can truly be self-employed. Aspiring porn stars don't need an agency to represent them or wait for a studio to give them a role. Performers have the freedom to create content that reflects their own sexual identities. This can be really validating to people who don't always see themselves represented in pleasure pop-culture. Major studios cast performers and write the scripts, so they actively shape the trends in mainstream porn. Fangirling over porno amateur sex allows viewers to determine what porn is trending and empowers the performers who make it.
Less regulation means more risk
Unfortunately, tube sites and unrestricted ability to upload homemade porn have given rise to a weaponizing of sex. The troublingly popular porno amateur sub-genre 'revenge porn' can be found in the results of any cursory search for amateur sex. Revenge porn storylines can be a taboo fantasy, so larger studios have mimicked this narrative to get clicks.
If that kind of transgression tickles your pickle, be mindful of the film's source. 'Revenge porn' is a genre, but non-consensual video or image sharing is a serious a violation. Going for premium memberships and vetting your website choices is the best way to know the difference.
Paying for porn and peace of mind
Having a taste for amateur sex doesn't mean you get a watch-porn-for-free pass. As a matter of fact, paying for amateur sex films makes a meaningful impact on creators and porn culture. Amateur porno is usually shot by the stars themselves, meaning they simultaneously handle the lighting, framing, editing, and performance. When you find homemade sex that you enjoy, follow the performers on other platforms! Supporting them through sites like OnlyFans helps them create more content (and it often gets you extra perks!)
Establishing a membership with a reputable porn site can help protect you from unwanted revenge porn. It can help assure you that your money is actually supporting the performer. However, we understand if paying for exclusively verified content doesn't feel like a guarantee. Fortunately, homemade porn purists can visit live cam sites, where you can directly interact with enthusiastically consenting adult performers.
Where to watch porno amateur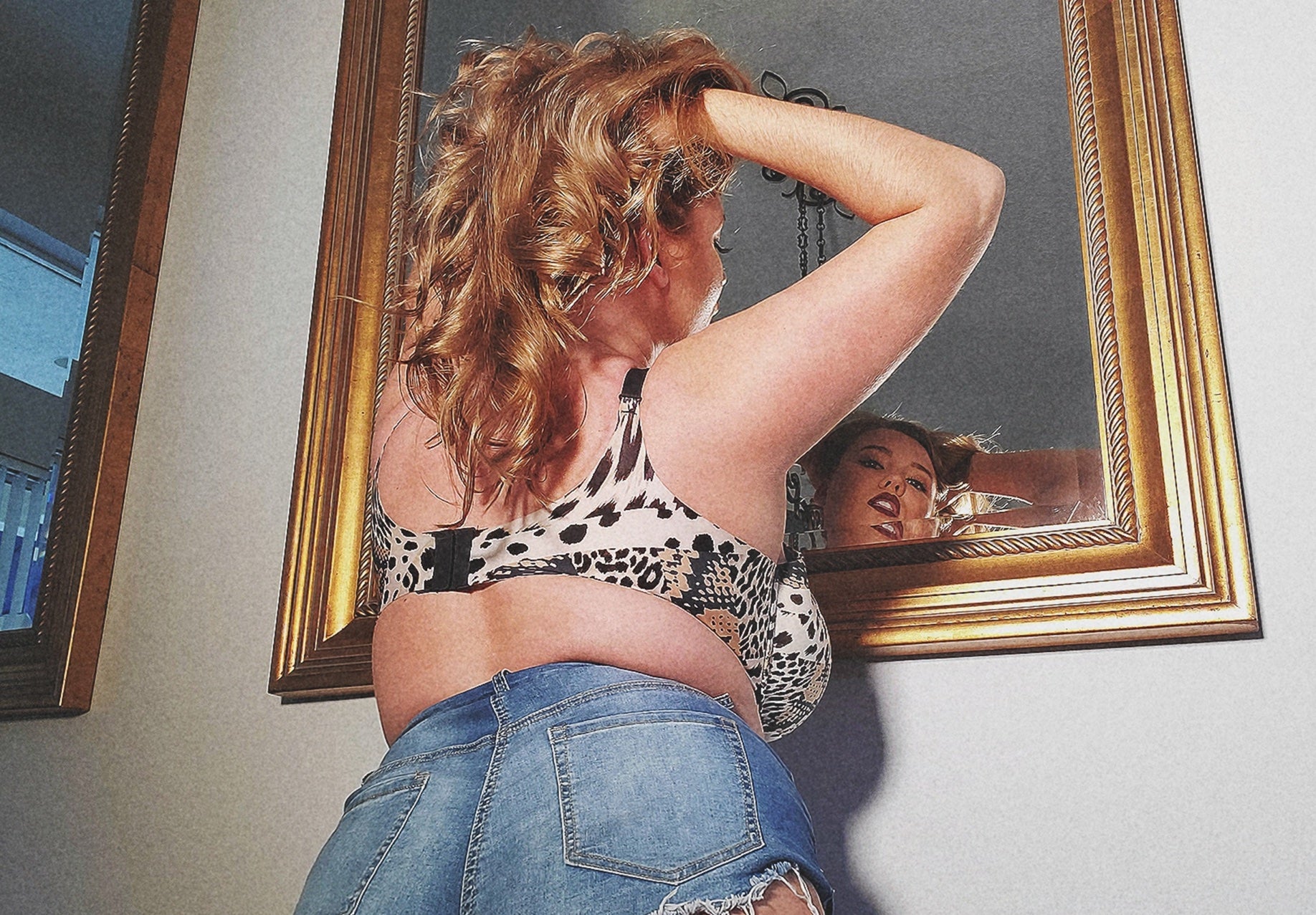 ManyVids hosts videos and content made by the performers themselves. MV puts your hands in all of the cookie jars with access to videos, photosets, live cams, phone chats, panties for sale, and other options to support performers. The site was founded by a sex worker, so it raises the standards of regulating content. The result? You're free to browse the site knowing you're directly supporting real sex workers.
ManyVids hosts user-submitted content, so performers range in diversity. MV stars post videos that strike a beautiful balance between professional skill and homemade sex reality. This clip site is also much easier to navigate than other porn sites hosting user-submitted videos.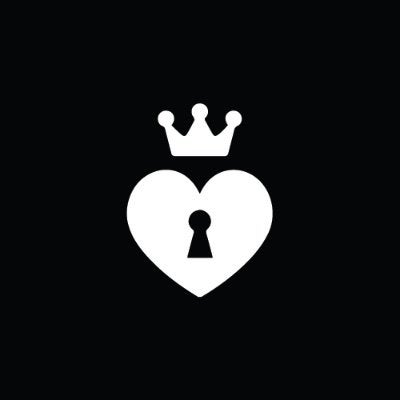 | | |
| --- | --- |
| Single Video | Varies |
| 1 month | $29.99 |
| 3 months | $44.97 |
| 12 months | $119.88 |
---
This site is a homemade sex jewel, featuring real-life couples who want to share their sexuality with the world. The site's format has a similar user-submitted vibe as other amateur porn sites but with a more curated feel. Self-proclaimed exhibitionist and voyeur Paulita Pappel created Lustery to share user-submitted homemade sex in the name of "reclaiming your own gaze". Seeing relatable, intimate sex on the site is an empowering experience for performers and viewers at the same time.
Lustery also hosts both the POV blog and podcast, where you can get to know couples from the site. Both are also incredible sources for current outlooks on sexual health, culture, and identity.
---
MakeLoveNotPorn
Cindy Gallup is the creator of MakeLoveNotPorn. She doesn't refer to the videos on the site as porn, but says that they're a celebration of real-life sex. Her mantra "pro-sex, pro-porn, and pro knowing the difference" blurs the semantic lines of amateur porn in the best way. Instead of hiring performers to perform scripted sex, MakeLoveNotPorn sources real sex tapes from real, everyday people. MLNP calls itself the world's first social sex platform, and that sex-positive attitude shines in every video. Scroll through the curated collections like "MakeMeTimeLove" or browse the site's whimsical tags like #giggly, #yes!yes!yes! and #procrasturbation.
Best of all, membership to MakeLoveNotPorn is free, and from there you can rent individual videos for $5 each. The only risk involved? MLNP's content might make you want to submit your own homemade porn!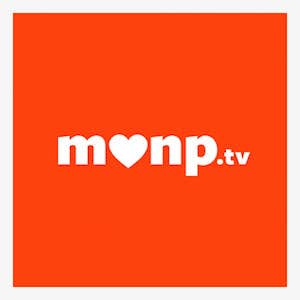 | | |
| --- | --- |
| Per video | $5 for 3 weeks |
| 5 videos per month | $10 |
| 30 videos per month | $30 |
| 50 videos per month | $50 |
---
Bright Desire
Filmmaker Ms. Naughty calls her site a center for "thinking porn". The site's films focus on the most endearing parts of sex shared by intimate partners. The films at Bright Desire aren't just meant to arouse the viewer physically, but emotionally as well. The site features mostly heterosexual sex and porn for women, although there are some queer videos, too. The performers are also pretty diverse with films celebrating BIPOC and mature couples having sex in lightly-scripted scenarios. While it's not amateur porn in the strictest sense, it has the same authenticity as homemade sex. There are also whole collections of behind-the-scenes footage, post-scene interviews with performers, mini-documentaries, and erotic fiction and more.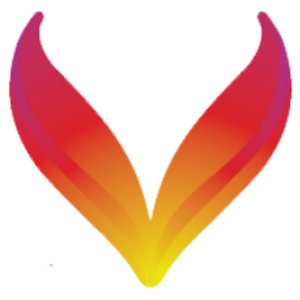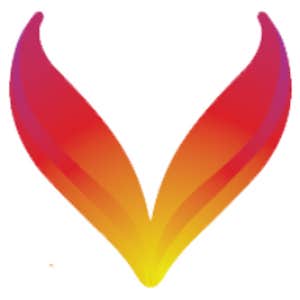 | | |
| --- | --- |
| 1 Month | $22.95 |
| 3 Months | $37.95 |
---
Pornhub is practically an after-dark household name. Because of its popularity, creators who post their own work on the site can make a name for themselves.
This tube site has a very un-sexy reputation for shifting the responsibility of regulating content onto anyone whose video is posted on the site without consent. In December 2020 the site eliminated unverified accounts, disabled downloads, and created a moderation panel in an effort to ensure that nonconsensual content wouldn't be posted. Performers and sex worker advocates have been demanding the tube site institute these policies for a long time to protect their content from being repeatedly stolen and posted to the site.
Sadly, the change wasn't in response to the performers who keep the platform afloat. Instead, the change came swiftly in response to a New York Times article about two underage teens whose videos were posted on the site.
Unfortunately, most of the language in the article comes from an organization with ties an evangelical anti-sex group. While the organization claims to protect people from being exploited by Pornhub's laissez faire moderation policies by shutting the site down entirely, their crusade proposes no strategies to protect the mass of sex workers who depend on the site for vital income.
The moral panic surrounding the article caused Visa and Mastercard to removed payment from the site. This means the site will default to cryptocurrency, making paying for porn or getting paid for content inaccessible to most.
Time will tell if creators are able to continue using the site or are forced to find Pornhub alternatives with less online presence. As the ethical landscape of Pornhub changes minute-by-minute, the site can be a resource for finding independent stars and supoorting them on sex worker-friendly platforms like OnlyFans.
---
True Amateurs has a familiar site build shared by large-studio production outfits (think other MindGeek properties like Brazzers or Reality Kings). It's clean and easy to navigate, with simple category selections that focus mainly on acts and physical characteristics. The site takes submissions as well as scouting new talent, so it hosts a more polished version of amateur sex than a user-submitted tube site.
Amateur porn superstars like LeoLulu and NoFaceGirl have contributed content, bringing with them their signature style and authenticity. Unfortunately the site favors cis-het straight couples almost exclusively, and there's no real body diversity across the board. Gaining a sense of security and star-power means you lost some of your DIY and IRL stylings.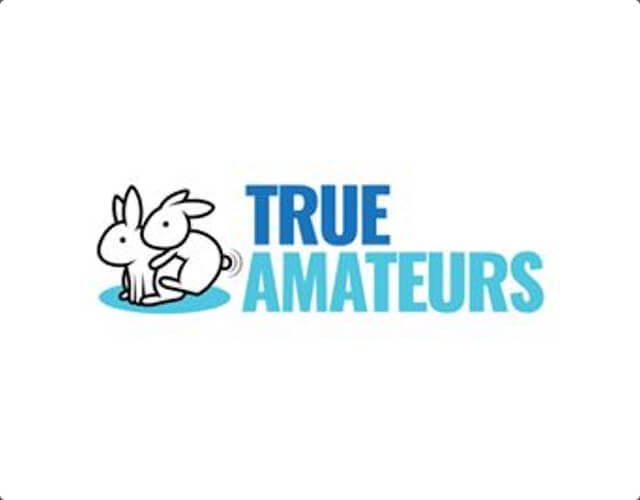 | | |
| --- | --- |
| 7 Day Trial | Free |
| 6 Months | $59.99 |
---
Mofos is a search result leader in amateur porn, and possibly has the largest library of homemade porn videos available. This site has better quality production and more scripted scenes than most homemade sex videos. Also, you might enjoy seeing some of your favorite porn stars in their amateur days here. Unfortunately, there's very little body and gender diversity at Mofos, and the site still capitalizes on fetishizing racial tags. If Mofos is your jam, consider following Mofo's BIPOC amateurs on other platforms like OnlyFans.
---
Amateurs Raw
If you want one of the largest video collections for amateur porn lovers, check out Amateurs Raw. The site (a part of Naughty America) features aspiring young porn stars in their first casting films, often filmed with the homemade sex vibe The site caters to a limited representation of body shapes, ages, and sex acts, so expect a slim selection. If this amateur site rocks your world, membership comes with a lot of bonuses. Subscribing also gets you a wider selection of Naughty America partner access.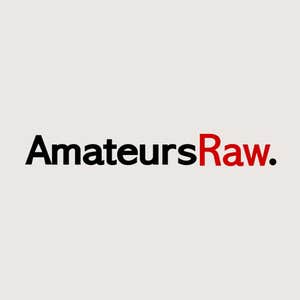 | | |
| --- | --- |
| 3-day trial | $1.95 |
| 1 Month | $24.95 |
| 1 Year | $71.40 |
---
HUMP! Film Festival
Sex advice sage Dan Savage has been hosting this fan-submitted dirty little film festival since 2005. Traditionally, the festival only toured major cities in America, but due to COVID-19 lockdowns, the films' creators gave their enthusiastic consent to live-stream the 2020 event instead. Each film is five minutes or less, and submissions feature queer and polyamorous stories, outdoor sex, BDSM, and other medleys of smut film favorites. HUMP! has its own film tropes, too, and extra credit is given to creators who include little "easter eggs" so you know which films are made specifically for the festival.
The transition to streaming is a gift to anyone not living in a major city and those of us who are new to HUMP! In addition to extending the dates for the 15th annual festival, Dan and the HUMP! crew are hosting some greatest hits screenings from previous years, so there are lots of opportunities for a fresh HUMP! experience.
Are you looking for a special occasion amateur porn experience? HUMP! film fest is a creative and sexy idea for an at-home date night and a great tradition for sex-positive lovers everywhere.
Live cam sites for real home porn
Scripted porn is great, but have you ever just chatted with a real, live amateur porn star and directly tipped them to do hot stuff for you? Camming is the safest way to directly support homemade sex without risking a violation of ethics. Bonus? Your content is much more customizable!
Featuring a cotton-candy colored home page, CamSoda is filled with endless previews of real-time performances. Models choose their own relevant hashtags to put in their profile, helping users find what they're into. The site is known for its inventive menus, allowing for model-set options or pay-to-play casino-style games. Or you can just shell out the performer-set number of tokens and control the interactive Lovense toys the site supports. Models are tipped in tokens, and their payout is about $5 for every $10 worth of tokens. You can see performers' social media or give them gifts from their Amazon wish lists straight from the stream, too!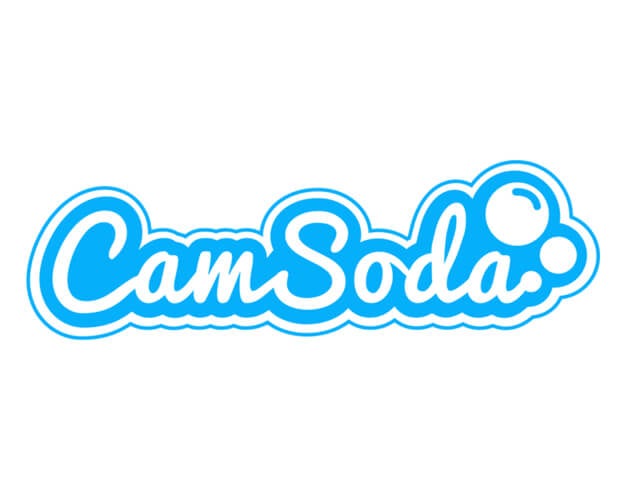 | | |
| --- | --- |
| 50 tokens | $5.99 |
| 100 tokens | $10.99 |
| 200 tokens | $20.99 |
| 550 tokens | $49.99 |
| 800 tokens | $69.99 |
| 1,205 tokens | $99.99 |
| 3,100 tokens | $249.99 |
| Premium | $19.95/month |
---
Looking for an online live cam superstore? Chaturbate boasts the most "new performers" of any live cam site, the most traffic, and wide diversity in performers. Basic porno amateur categories are featured on the site's home page, and hashtags are easily searchable. Each room features menus created by models, plus viewers can use tokens to purchase exclusive pictures and video content. For every 100 tokens ($11), the model will make about $5, and you can also access their Amazon wish lists.
---
Jasmin has been providing the internet with interactive camming experiences since 2001, and attracts an experienced array of cam models. The home page shows teaser clips of live rooms, and from there you can interact in the chat until you're ready for a private show. Count on a lot less peep but a lot more show for your dollar here. The performers are some of the best in the biz, but they only perform when they're being tipped. A model might not be doing anything special in an empty room, but tipping can bring in a flurry of traffic and liven things up. Your model will receive between 30% and 80% payout for a job well-done.
---
MyCams
Hosting a similarly pay-to-play vibe with a wider category search, MyCams is great if you have a particular fetish. Models from all over the world can make it happen for you in real time, so long as you're willing to tip for it! You can follow models who cater to your specific home porn desires and get notified when they come online. Models can receive a payout of 30-60% of earned tokens you spend on your brand of homemade sex.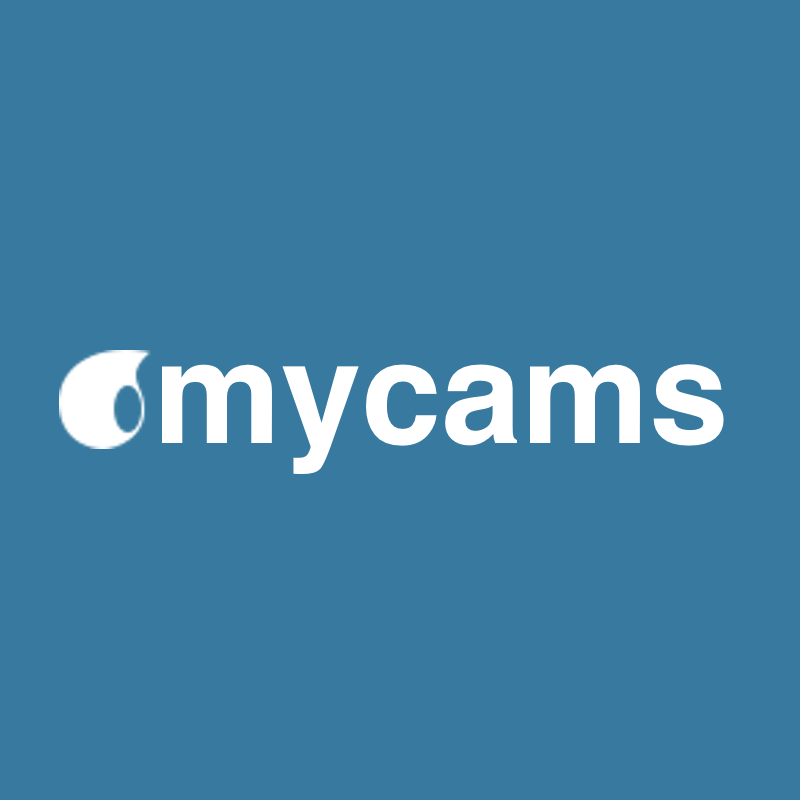 | | |
| --- | --- |
| 200 Tokens | $19.99 |
| 550 Tokens | $49.99 |
| 900 Tokens | $74.99 |
| 1,875 Tokens | $149.99 |
| 3,775 Tokens | $299.99 |
| 7,575 Tokens | $599.99 |
---
Like any DIY project, venturing into amateur sex without the guidance of a professional requires a little extra responsibility. Online sex work provides financial freedom to countless amateur porn stars. Doing your homemade sex homework gives you the power to cum knowing your dollar supported some of these entrepreneurs. Consider it an investment in another person's pleasure as well as your own.
Popular Porn Categories