While it's no question that the camming industry underwent a massive growth spurt following the 2000's internet boom, the recent turn of events worldwide have given sites like CamSoda a second wind for viewers and performers everywhere.
As you can imagine, being stuck inside your home with very limited social interaction doesn't leave for much in the way of sex work. Strip clubs have been closed down, in-person meetings have been strongly advised against, and major cities like New York have even advocated for masturbation with its "you are your safest sex partner" campaign. All of a sudden, sex workers all across the US have to grapple with the rapidly changing economic landscape while battling the government's exclusion of economic help. So what have these professional adult entertainers done? They've turned to virtual and remote work on sites like CamSoda.
If you're new to the world of live cams and are trying to connect with something that feels real (while hiding behind a screen) you won't want to get played by the countless cam sites that boast new model after new model. You're better off investing your time and tokens into a quality site with models that know what they're doing–and CamSoda is one of them.
What is CamSoda?
CamSoda advertises as a "free" live streaming webcam platform. It allows users to sign up, browse the site, visit profiles, peruse hashtags, enjoy amateur nude pics, watch public live cams, and interact in public chat rooms for free. But true cam enthusiasts won't be able to resist spending a couple of dollars on some tokens to unlock the site's true potential.
Even though watching any public show is free, the real fun comes when users are able to interact with models and watch their personal fantasies come to life. This isn't exclusive to dirty talking and roleplaying either. CamSoda has made a name for itself in the industry with its advanced interactive features, like toy control. Many models on the site will be wearing a Bluetooth vibrator, and some will even let you control it in exchange for a few tokens. With over 1,000 models online at any time, choosing which stream to watch will be the worst of your problems!
Cost of CamSoda
As mentioned earlier, CamSoda can be used without payment if you're happy spectating. But to entice you to pay for your porn and tip your performers, the site is nice enough to throw new members an additional 200 tokens when they sign up for the Premium subscription.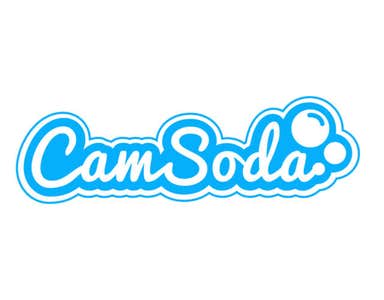 | | |
| --- | --- |
| 50 tokens | $5.99 |
| 100 tokens | $10.99 |
| 200 tokens | $20.99 |
| 550 tokens | $49.99 |
| 800 tokens | $69.99 |
| 1,205 tokens | $99.99 |
| 3,100 tokens | $249.99 |
| Premium | $19.95/month |
---
While we'd love to put the value of tokens into perspective for you, it's difficult as all performers are able to set their own rates. One performer might have a goal show at around 200 tokens, while another could have it set at 5,000. The good thing is that most "basic" acts, like spanking or controlling the vibrator, usually won't run you more than 50 tokens. CamSoda does offer a Premium monthly membership, but it probably isn't worth it for most users. We'll discuss its cons later on.
Benefits of using CamSoda
Access to exclusive live porn videos and shows
CamSoda.com doesn't just cater to those looking for crystal-clear amateur porn and custom shows, no. Its team also works with other beloved professionals in the field to bring users an experience like no other––live porn shows and adult parodies featuring some of the most respected and searched names in porn. Set an alert for live airings or watch the recorded versions later on, the choice is yours!
Show quality draws in lots of users to help you tip
CamSoda.com knows what its audience wants––high-quality live porn streams and a variety of adult entertainers to pick from. Its catalog of performers is diverse in every sense of the word, and the abundance of amateur and semi-professional content doesn't discriminate against any fetish or kinks. No matter what you're looking for, CamSoda has it.
HD thumbnails of CamSoda models
If you know me, sneak peek thumbnails are a must for any camming site I visit. If I have to enter a session in order to get a sense of who the performer is, what they're into, and if we'll have chemistry, you've probably lost me. I, like many people, have specific things I'm looking for in a chat room, and wasting my time is not one of them.
Fully nude shows without a paywall
If you're someone who only enters rooms once someone is nude or in the middle of a token act, then CamSoda is definitely the place for you. Fully nude performers are a super regular occurrence and since the chat rooms are all fairly active (anywhere from 30-300 viewers is pretty normal), wandering into sessions where performers are mid-act is highly likely.
CamSoda is free to join
This is such a plus for new and seasoned cam enthusiasts. If my thinking cap is on correctly, it's probably one of the site's most popular features. Users are able to enter and view any chat session without needing to input so much as an email. So you can peruse the site, decide if it fits your needs, and once you get a taste of what the site has to offer, you're likely not going to think twice about signing up and purchasing more tokens. Best of all, creating a free account (AKA signing up with just an email) unlocks 200 free tokens and lets you bookmark and interact with your favorite performers! What's the holdup?
CamSoda has no set tip rate and offers models a great payout
Having no set tip rate on cam sites is both a pro and a con in my opinion, but I'll get into that later. The main reason I love that CamSoda has no set tip rate is that it's empowering to the performer. Every model is different in the way they do shows. Some models perform for eight hours a day, while others log on just when they need to make some extra cash.
Neither is better than the other, but the model putting in more hours likely has more experience crafting a connection with their clients, and may even offer more complicated roleplays, advanced sex acts, kinky and full-of-fetish episodes. The same goes for goal shows. You might see a model with a goal show set at 50 tokens, while another is set at 5000. Before you get too emotional about the crazy token disparity between shows, ask yourself what you willing to pay for. Penetration and kink goals are usually priced higher than non-invasive and non-sexual acts just because they require more from the performer.
That considered, kindly remind yourself that if a performer has a "high" token goal, or is charging "higher" for certain acts than others, it is completely their prerogative to do so and you have the power to search for another session that better fits your budget.
CamSoda pays out 70% to its models
Another reason to love the no set tip rate is understanding that CamSoda gives their models a weekly payout of up to 70% of their earnings! Cam viewers should also jump for joy knowing that not only is CamSoda one of the highest paying cam sites to work for but that the site also helps its performers pay for healthcare! If you're a true cam enthusiast, knowing that your favorite model(s) are being taken care of should make you feel great about supporting this site.
The only reason I say the no set tip rate can be a con is when it comes to clients who tend to be stingy with gratuity. Just like any other service industry, cam models deserve a tip of at least 18%–if you can tip more, even better! Having said that, I understand times are tough right now. So if you can't tip 18%, don't beat yourself up for it. There's more capital than just cash, you can show your model some extra support by following them on social media and boosting their posts.
CamSoda cons
Messy tagging feature
One of my pet peeves is searching for a category and being forced to sift through hundreds of mislabeled videos. This problem is so slight that you may not have an issue with it (especially if your attitude is the more, the merrier!). However, you should plan to encounter a ton of unrelated videos when browsing CamSoda's tagging feature. For example, one search for "blonde" performers pulled up a hell of a lot of…everything. I totally understand that searching for specifics in camming, which can change rapidly, isn't the most ideal way to navigate, but it just shouldn't be this hard.
Premium membership could offer more
Unless you're looking to keep your account from being visible to other users or you want to have private chats with a particular model, there's not much that subscribing to www.CamSoda.com can do for you that purchasing a bulk of tokens won't. First and foremost, Premium members still need to purchase tokens to enjoy private shows and tip performers. So what is exclusive to Premium? An ad-free experience, anonymous tipping/chatting/stealth mode (so you can sneak into private shows), ability to change the tip-alert volume, and private messaging capabilities. That's it. In my opinion, you're better off saving that $19.95 per month and setting it aside to purchase more tokens.
CamSoda Review
From a user standpoint, CamSoda is the perfect combination of incredible features and ethical content. Empowered models are happy models. CamSoda creates a happy environment by letting the models set their own rates while paying 70% back to its performers. Couple that with the sheer variety of shows you can see, and CamSoda becomes undeniable.
You'll find Couples cams featuring hot pairs of the sexiest people you've ever seen having live sex on camera. Solo rooms are divided into three genres, Female, Male, and Trans, allowing you to find the CamSoda model of your dreams.
While the site could offer more in the way of tags, we find its simple categories still make exploration fast and fun. They may be just be classic tags like Teen, MILF, Big Tits, BBW, Interactive Toys, or Squirting, but the classics are classic because people love them.
We also love that CamSoda makes getting started cheap by giving new users discounts on their first token purchases. Getting into the world of live cams can feel intimidating, but the new user discount lets you try it out without breaking the bank.
Cam sites are more than just a place to see beautiful people take off their clothes and explore themselves. They're special places that allow you to interact live with performers and see their joy in the moment. CamSoda models reward tippers with special one-of-a-kind experiences and interactions. Strip clubs are amazing, but they're nothing like CamSoda.
From their treatment of models to the wildly hot shows its performers put on, CamSoda is a world-class experience. Explore a kink you've been curious about. Talk to a model who would make you blush in real life. Learn the true thrill of watching another human being experience pleasure because your tip makes their toy buzz. CamSoda is a pleasure wonderland that is accessible to people across any income bracket.
Is CamSoda worth it?
It's hard to find an adult site, let alone a cam site, that advertises free content and actually offers it. As challenging as that is, it's even harder to find a free cam site with quality performers, a clean webpage, and lots of nudity. CamSoda nails all of that and more.
While there are some aspects that the site could improve upon, we should all remember that nothing is ever perfect. Yes, its advanced search bar and video tagging method need work, but if you're truly looking for something specific, I'm sure you won't mind scrolling through a few pages to find it. The fact that this site has done a fabulous job at diversifying its performers and content says all you need to know.
CamSoda has built an amazing and inclusive platform that really stands by its adult entertainers. There's no reason to not recommend it!
---
The Daily Dot may receive a payment in connection with purchases of products or services featured in this article. Click here to learn more.