Anyone can shoot amateur porn, but not everyone can make authentic BDSM porn. As it turns out, getting good at BDSM takes years of practice, especially for some of the more hardcore aspects of bondage and submission (like Shibari bondage). When your kink demands expertise, that means you need to go to the pros for your porn.
What is BDSM?
While there's plenty of BDSM porn out there, some of it is higher quality than others. It may take more than a Pornhub or YouPorn search to truly satisfy your kink craving. Here are our top recommendations for both paid and free BDSM porn sites to check out.
---
---
Where to watch BDSM & punishment porn
Kink.com
When it comes to paying for some premium BDSM porn, few compare to Kink.com. Founded by Peter Acworth in 1997, the San Francisco-based fetishism site features straight, lesbian, and gay BDSM porn, along with a wide range of kinks and fetishes to explore, from cuckolding and facefucking to rope bondage, role play, and femdoms.
Kink.com features myriad categories, from softcore scenes to the kind of hardcore fetishism you might be hesitant to try at home. Users can browse the site between categories, models, channels, or scenes. The site even features a VR porn section, where viewers can use an Oculus, Samsung Gear, or other VR devices to view immersive virtual reality films.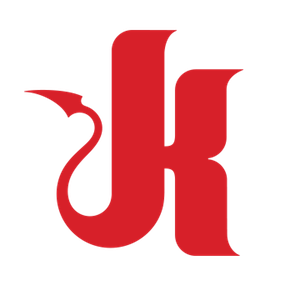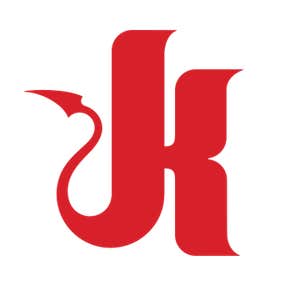 | | |
| --- | --- |
| 1 month | $39.99 |
| 3 months | $89.97 |
| 6 months | $137.94 |
| 12 months | $180 |
---
Deviant Hardcore
Streaming fans with a kink for BDSM porn will love the fine folks over at Deviant Hardcore. While downloads cost extra on top of the standard subscription cost, Deviant Hardcore makes up for it with the quality of its star-studded BDSM scenes. You might be surprised by the number of big-name porn stars like Abella Danger, Skin Diamond, Maddy Oreilly, and Gabbie Carter getting bound on the site. But it's not only women getting tied up.
Deviant Hardcore mixes things up, offering the sort of diversity we'd like to see more of in the porn world. Men, women, and trans performers get a chance to dominate their partners without any questionable content. While the material is incredible and the star power is appreciated, we suggest waiting until there are a few more months of content before springing for downloads. Currently, there are just over 100 scenes on the site. Still, as a streaming option, Deviant Hardcore is worth your consideration.
---
Deeper
Deeper is a sister site of Vixen, but where Vixen focuses on glamorous sensuality, Deeper longs to explore fantasies. Bondage, spanking, adultery, swinging, squirting; Deeper brings each fantasy to life in pristine 4K with a high class edge. Featuring over 130 BDSM porn scenes and counting, Deeper offers a cinematic journey through the world of hardcore porn fantasy. It can't be overstated just how hot and well shot these scenes are. Particularly in the world of kink, sometimes angles, transitions, and scene building take a backseat to hardcore footage. Deeper makes your dirtiest fantasies look like art, even when they feel like sin.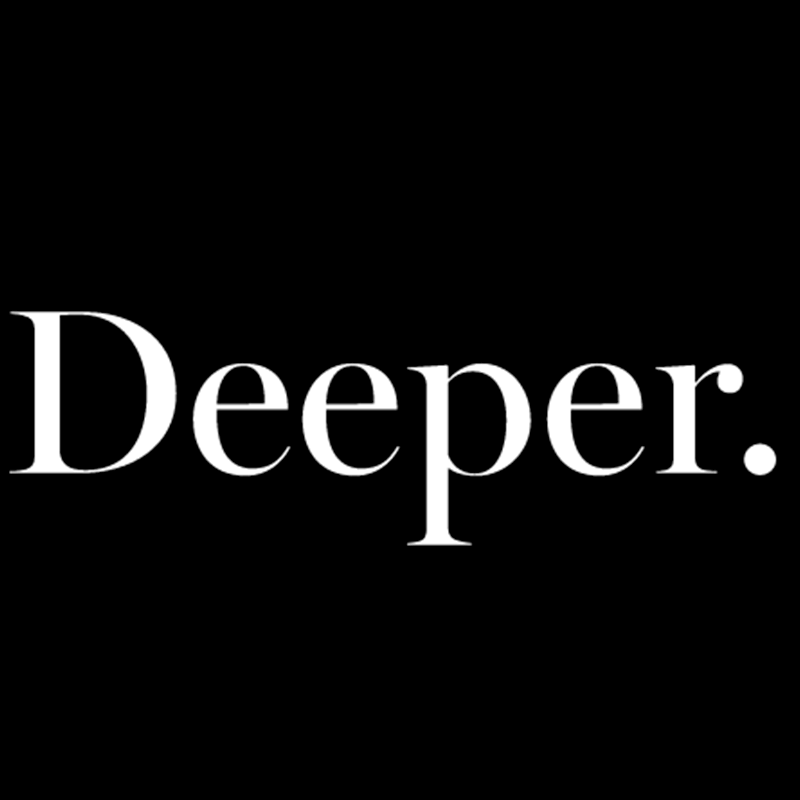 | | |
| --- | --- |
| 2-day Trial | $2 |
| 1 Month | $29.95 |
| 3 Months | $59.95 |
| 12 Months | $99.95 |
---
XConfessions has one of the most artistic, ferociously fucking hot BDSM porn selections online. While the section is limited, new confessions are added weekly so you'll always have something to look forward to. XConfessions' library includes a host of artful, unforgettable scenes, from pet play to femdomming and so much more. XConfessions is outside the mainstream of porn, but every steamy moment is just as hot as anything the competition offers.
---
Adult Time is a newer name in the world of porn, but that doesn't mean they haven't quickly made a name for themselves. This site blends original content alongside curated scenes from a host of major porn sites. Rather than just subscribing to Burning Angel or Wasteland, for example, your subscription to Adult Time gives you scenes from both. What this means for fans of BDSM porn girls is a wide sampling from studios big and small. There are thousands of scenes on Adult Time featuring kinky porn stars, including new scenes with today's biggest names and classic porn figures. Adult Time's original content is worth signing up, but the bonus scenes make it undeniable.
---
Pink Label offers hot, forward-thinking, modern erotica for people outside the mainstream. Dig a little deeper and you'll find one of the most interesting collections of BDSM porn anywhere. Rather than mine the archives of an old studio, Pink Label takes you on a tour of indie porn's pro-queer and consent from the main menu. There are over eighty full titles to choose from, each different than the last. Pink Label features just as much more gay, lesbian, and bi vintage porn as it does heterosexual, but it's one of the few sites with this kind of diversity. Highly recommended.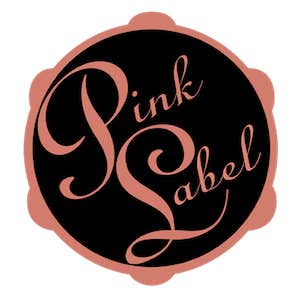 | | |
| --- | --- |
| 1 Month | $25 |
| 3 Months | $69.99 |
| 12 Months | $119.98 |
---
Subby Girls
If you're looking for something with a little less hardcore action and a little more tender care, then Subby Girls is a great option. Part of Reality Studio, Subby Girls focuses specifically on lesbian BDSM. Nobody who identifies as male is allowed here—only women dominating each other in a kinky power play.
Unlike other BDSM porn sites, Subby Girls focuses more on the dominant and submissive power dynamics in kink relationships over hardcore bondage, submission, and domination. In other words, don't expect anything too extreme. This is a site made for kinksters to watch BDSM's back-and-forth play out, not to witness any sort of hardcore brutalization. Common kinks on Subby Girls include pussy worship, femdom, pet play, orgasm control, and goddess worship; all viable staples of quality, lesbian BDSM porn.
There are two ways you can watch Subby Girl videos. For power users, Subby Girls viewers can become members and receive access to over 500 downloadable HD videos. Users can buy individual videos at Clips4Sale, with most ranging from $3.99 to $9.99. And if you like what you see, spring or a membership, and feel free to check out the other BDSM sites in the Reality Studio network, including Men Are Slaves, Female Worship, and Beg to Cum.
| | |
| --- | --- |
| 1st month | $34.96 |
| Recurring | $19.99 |
---
Dreams of Spanking
There's plenty of feminist porn out there for ethical porn viewers to explore and enjoy. And that includes BDSM sites. Dreams of Spanking, which was nominated for the Feminist Porn Awards in 2015, features films, photos, and erotica recordings where men and women spank their submissives' asses, leaving plenty of red marks for the viewers' enjoyment.
Highlights on the site include "Mrs. Smith's Method," where a strict disciplinarian at Oakfield Road Academy spanks a naughty schoolgirl. And then there's "Turn That Music Down!" in which a queer metalhead gets his ass spanked over the knee by an older man after playing his music a bit too loud. Interested kinksters can sign up for Dreams of Spanking by registering for an account and paying for video access.
| | |
| --- | --- |
| 30 days | $25.47 |
| 90 days | $63.99 |
---
Femdom Empire
If you know you're looking for hardcore femdom and dominant female fetish videos, Femdom Empire is your female-owned, female-run go-to. Owned and operated by head mistress Lexi Sindel, the site's categories are fairly diverse, with some of the most popular videos including strap-ons, chastity games, worship, cuckolding, and slave games, but not so diverse in who is featured—it's mostly white hetero couples. Femdom Empire is updated several times weekly, so you're not likely to get bored scrolling through the same kinky content.
If you know you'll be coming back regularly, a six-month membership is the best deal. You can also subscribe for one month or three months.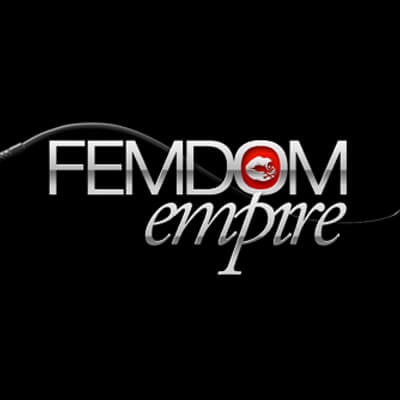 | | |
| --- | --- |
| 1 month | $34.95 |
| 3 months | $69.95 |
| 6 months | $99.95 |
---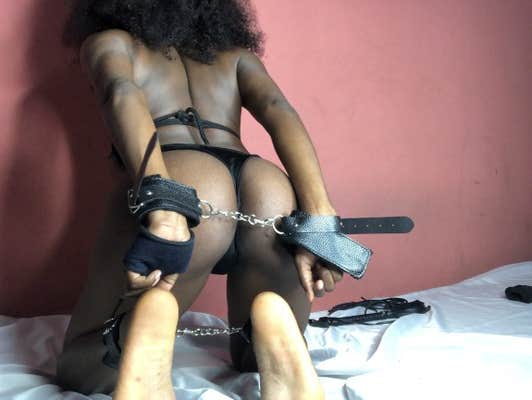 While Pornhub caused a disruption in the world of professional porn when it first launched, it has helped ignite a revolution in DIY content. Users can upload their kinky sexcapades for the enjoyment of the general public, and boy have they. Pornhub Premium gives you a cheap yet feature-packed subscription that makes exploring the thousands of BDSM sex scenes on the tube site a breeze.
Blending pro BDSM sex scenes with amateur content, Pornhub Premium is easily the most significant public porn tube on Earth, even if it didn't set out to be. Members get the ability to download videos as well as stream content in full HD. Given the massive jump in quality among mobile phone cameras and commercial cameras, it isn't unheard of to find 4K amateur content these days. Plus there's tons of BDSM sex in Pornhub's licensed studio content.
---
Free BDSM Porn
Tumblr has become a bustling haven for free BDSM porn throughout the years, in part because the site allows sexual content to be posted freely. In other words, Tumblr is a must for any kinkster's online porn stash.
There's a wide variety of BDSM content available on Tumblr. Kawaii BDSM features bondage and submission from a soft BDSM aesthetic, with a focus on light spanking, lingerie, and submissive female models showing off their kinky outfits. And of course, there's plenty of queer and transgender BDSM porn across the site, including GIFs and pornography that primarily focus on transgender women.
Searching for BDSM blogs on Tumblr is relatively easy. First, users need to create an account in order to bypass Tumblr's adult content filters. From there, Tumblr has a global tagging system that can be used to search for kinky content. For instance, searching for #BDSM will result in tons of links to BDSM-oriented kink blogs, whereas searching for #femdom will land content primarily based around female dominants. Users can also turn to Google to search for sites on Tumblr, although Tumblr's internal search system is slightly more comprehensive.
---
r/GoneWildAudio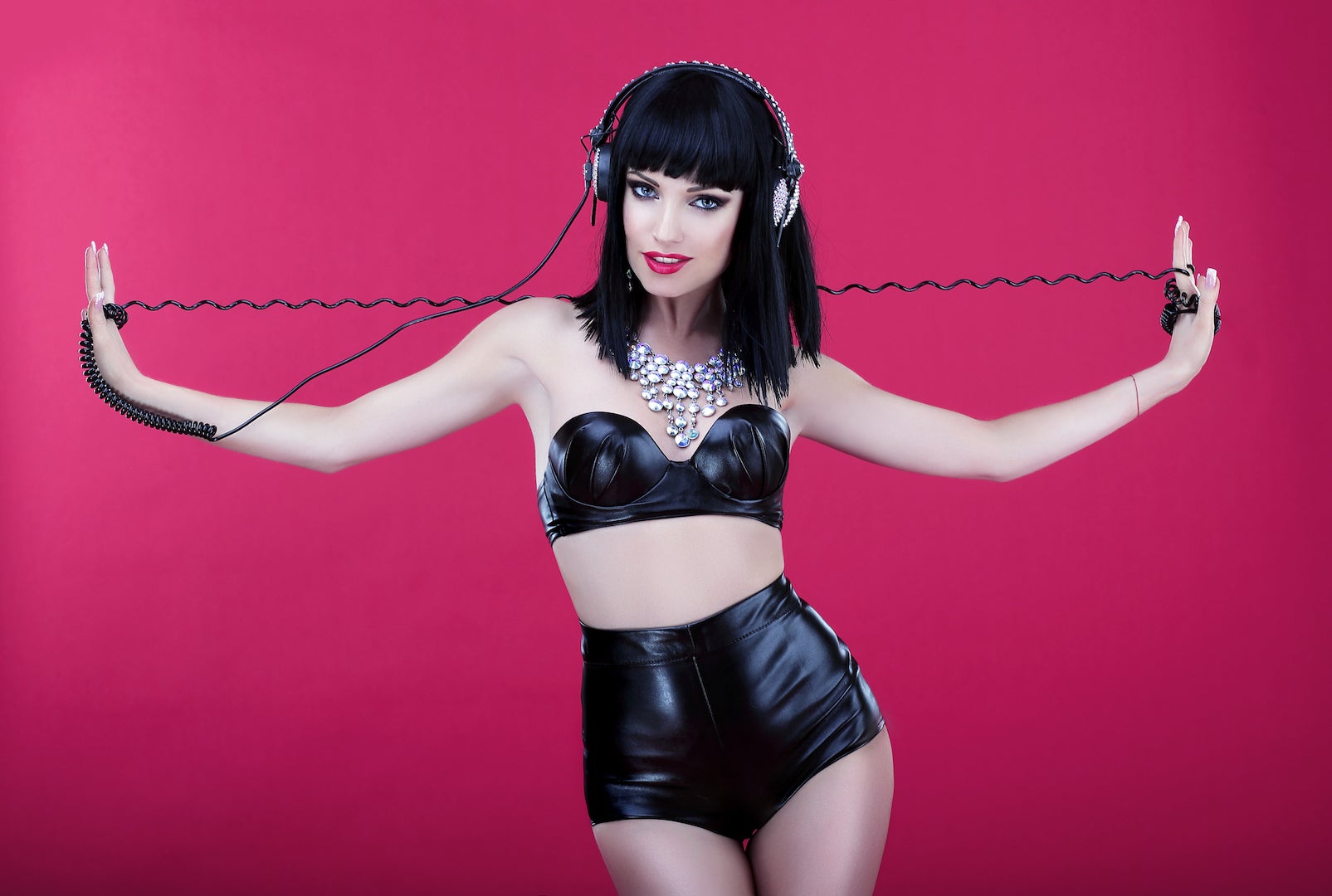 Sometimes the best part of porn is the audio—and the subreddit Gone Wild Audio has a fair share of BDSM stories to keep mouths watering.
Part of a massive network of NSFW Reddit, Gone Wild Audio is a subreddit where redditors can post erotic audio recordings for other users. These audio erotica stories are entirely free, and most of the recording artists are amateur performers recording their voices for the thrill of acting as sexy dominants submissives online.
Don't let the word "amateur" fool you, though. Many of r/GoneWildAudio's performers have hot, sultry voices that are perfect for listening to if you're spending a late night alone with nothing but your iPhone and a pair of earbuds. Oh, and it goes without saying that BDSM fantasies feature pretty prominently throughout the site. In one audio recording, a gentle domme guides her female listener until she reaches an orgasm. In another, a daddy dom engages in bondage and assplay with his little.
Users can search through the subreddit with tags such as [pain play], [bondage], and [F4F] to find fantasies that fit their expectations. Interested writers can even draft up scripts and requests for their fellow users to record. Very kinky, strangely collaborative, and very fun.
---
FetLife
If you've looked into BDSM, then you've probably heard of FetLife. FetLife is a free social media network where users can create profiles and connect with other kinksters around the world. And for that reason, it's a perfect resource for BDSM porn.
Granted, FetLife is a social-networking website, first and foremost. But there's plenty to see when it comes to BDSM pornography. Users regularly upload photos and videos of themselves in all sorts of kinky situations, from naughty leather outfits to bondage play. There's also plenty of groups dedicated to finding, sharing, and posting high-quality BDSM porn for other users to explore. Whether that's being tied up spread-eagle to a bed, or being spanked and degraded into submission, you can most certainly find whatever kink your heart desires on FetLife.
Signing up for FetLife is pretty easy. Just head on over to the website's account creation page and answer a few simple questions. Just remember to read the site's Community Guidelines before posting. FetLife is somewhat strict about content, and certain forms of pornography are simply off-limits, including stories about incest, scat, and crushing animals.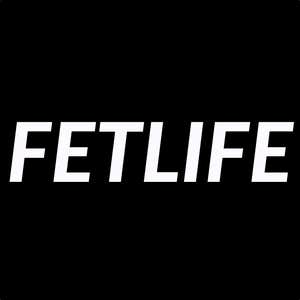 | | |
| --- | --- |
| 6 months | $30 |
| 12 months | $60 |
| 24 months | $120 |
| Lifetime | $240 |
---
Literotica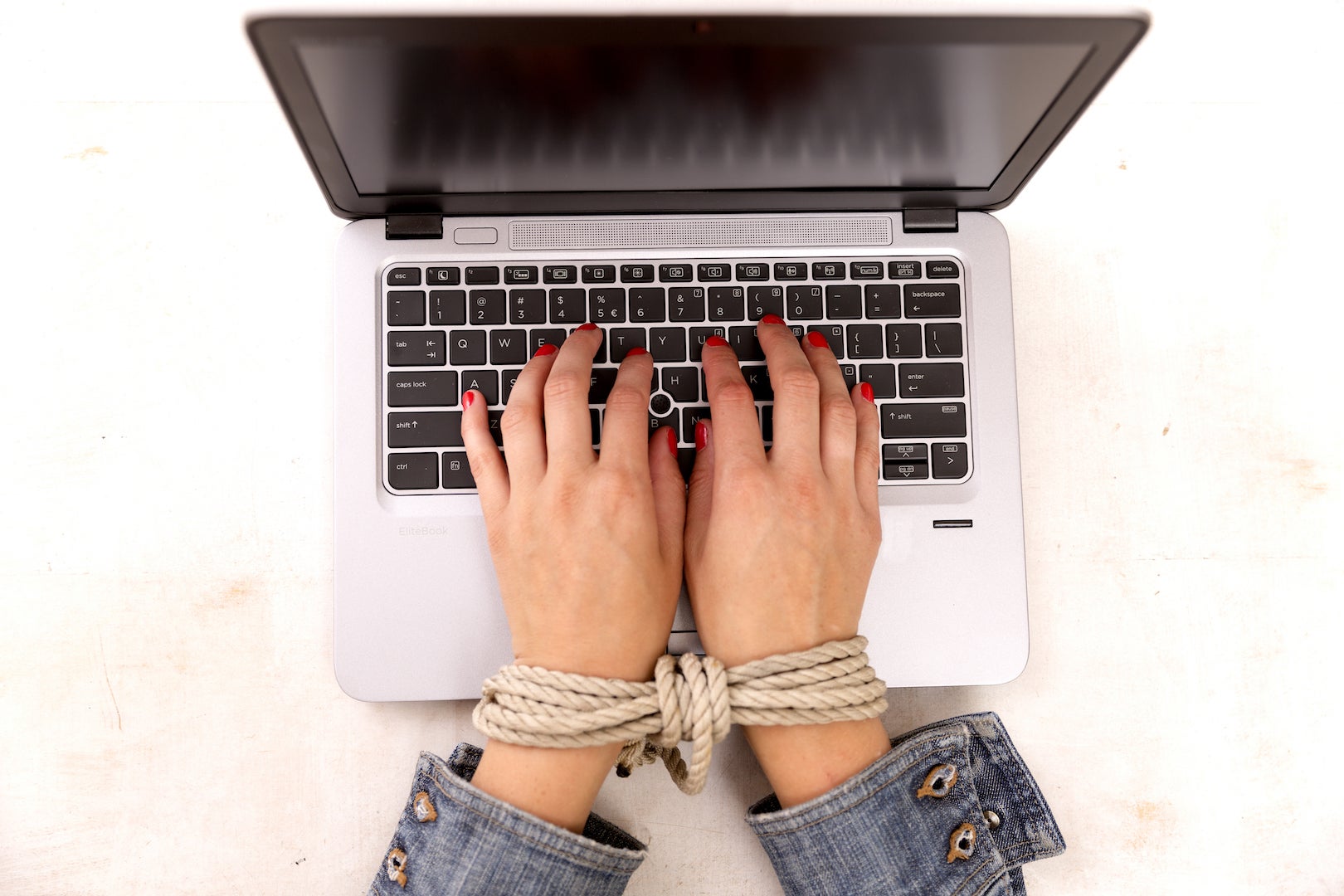 When it comes to erotica, few sites beat Literotica. The site serves as a pretty enormous repository for free erotica stories. Submissions are often episodic, broken down into chapters, and many series are lengthy affairs, making for plenty of solo reading. There's pretty much every kink imaginable on the site too, making it a solid pick when it comes to BDSM porn.
Literotica's BDSM section features stories ranging from a dom sharing his sub with his ex-girlfriend to a college professor exerting control over one of his students. There are also BDSM fantasies focused on women in power, including one where a domme spanks her sub, and a lesbian fantasy where a submissive girl is trained into a sub role by her domme. Users can search for story tags too, specifying which storyline satisfies your particular kink.
If you want to venture outside the BDSM library, Literotica also features erotic poetry, if that's your thing. Literotica's sister site, Chyoo, has an entire category dedicated to interactive BDSM erotica. Users can insert their own name (and others' names) into the site's stories and read to their hearts' content.
---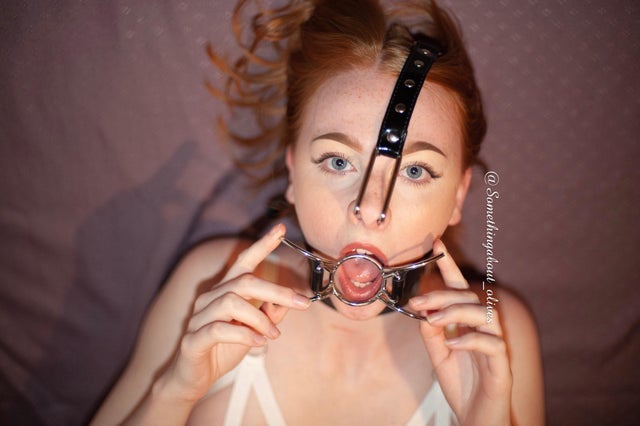 If you're looking for something a little more visual than r/GoneWildAudio, then consider checking out. Short for "BDSM Gone Wild," the site features posters from around the world sharing photos of themselves in kinky situations. There's everything from intricate rope bondage to subs being forced to deepthroat their dom, and everything in between. Both newcomers and experienced players frequent the subreddit, too, making r/BDSMGW's crowd a pretty diverse set of kinksters.
And while most of the BDSM porn posted on r/BDSMGW is from couples and play partners, professional, high-quality photography occasionally gets posted to the subreddit as well. One photoset involves two subs chained up in kitty play attire. Another is a professional shoot with a girl modeling in leather and bondage. There's a little bit of everything on the subreddit, making it the perfect daily stop for any kinkster looking for a free site to look through.
Popular Porn Categories
Still not sure where to find exactly what you want? Here's your guide to the true meaning of kink, high-quality VR porn, everything you need to know about BDSM, and the hottest porn stars you should follow on Instagram. Plus, everything you need to know about watching porn safely in your browser.
Editor's note: This article is regularly updated for relevance.
The Daily Dot may receive a payment in connection with purchases of products or services featured in this article. Click here to learn more.