Lest there was any doubt that shirts parodying the National Security Agency are in vogue, know this: former contractor Edward Snowden used to wear one to work.
An anonymous NSA employer has told Forbes that when Snowden worked his final agency job as an independent contractor in Hawaii, he tended to wear a black hoodie that mocked the NSA. Created by the Electronic Frontier Foundation, the shirt adorned the NSA's familiar eagle  with headphones and had it clutching phone cables, a nod to the pre-Snowden news that the NSA had a secret interception room in a San Francisco AT&T office.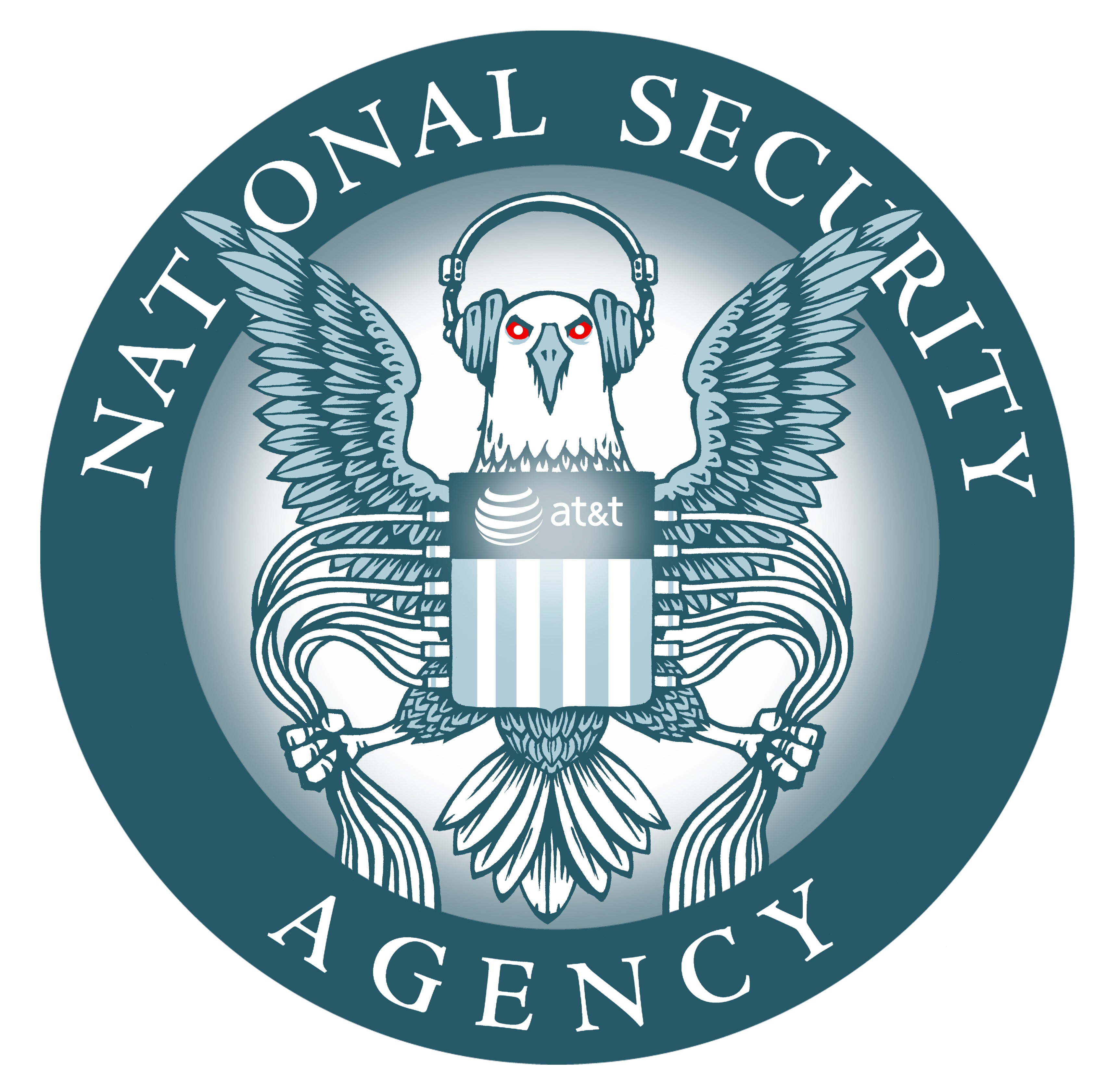 Coworkers thought Snowden's shirt was simply him being "ironic," Forbes reported.
Furthering the irony is the fact that after Snowden leaked a host of spy programs to a few journalists, other t-shirt makers who used similar logos saw sales skyrocket, all the more so because of an iffy intellectual property claim that they couldn't parody the NSA.
But Snowden wasn't kidding around. Among other claims, the NSA source said that Snowden kept a copy of the U.S. Constitution in his desk, which he would sometimes cite in arguments.
Snowden isn't the only major Internet freedom figure known to rep those three letters. Aaron Swartz, the cofounder of Reddit and Creative Commons who killed himself in January facing controversial hacking charges, was known to sport an EFF t-shirt.
And just to bring things full circle: the EFF halted production on that shirt in May, mere weeks before Snowden commenced his leaks, after five years of production.
Logo created by the Electronic Frontier Foundation, used under Creative Commons license | Illustration by Fernando Alfonso III