Two recent photo campaigns attempted to shed light on institutionalized racism by having students hold up signs describing their racist experiences at college.
These photos, from the Tumblr blogs "I, too, am Oxford" and "I, too, am Harvard," feature students of color. They hold signs that read "No, I'm not on a scholarship from Africa," or "Yes, I am an international student… from Canada!"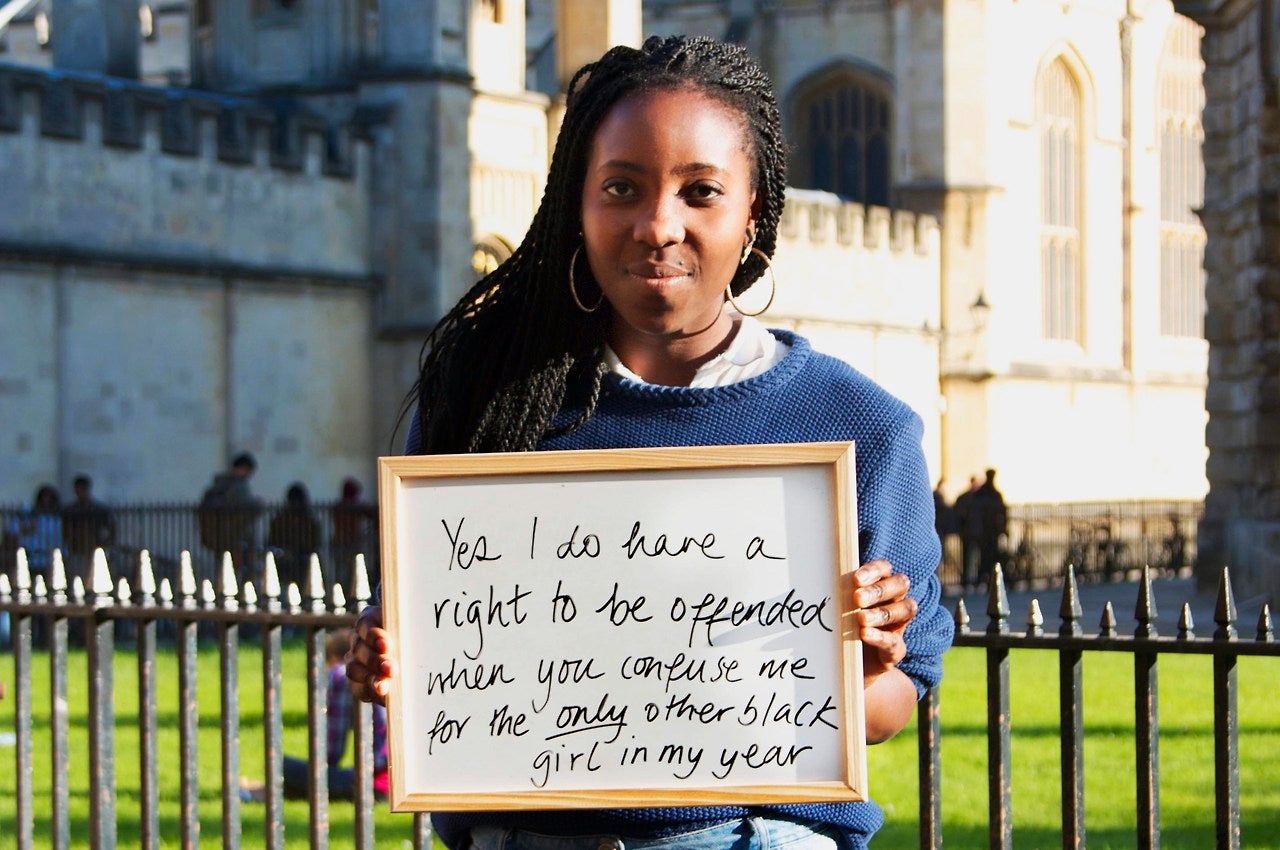 Photo via itooamoxford/Tumblr
The "I, too, am Oxford" campaign resulted in a lot of discussion about Oxford's decidedly old-fashioned attitude to racism. The community wanted to know what could be done to make the university culture more inclusive. 
Still, some Oxford students didn't take kindly to the suggestion that their alma mater was racist. What better way to continue the discussion than with a photo campaign of their own? 
The We Are All Oxford Tumblr blog makes the strange case that white students also deserve credit for their progressive viewpoints. 
It makes sure to point out that its creators are aware that racism does exist at Oxford and that these students aren't attempting to undermine the message of the original photo campaign… but, well, a picture is worth a thousand words.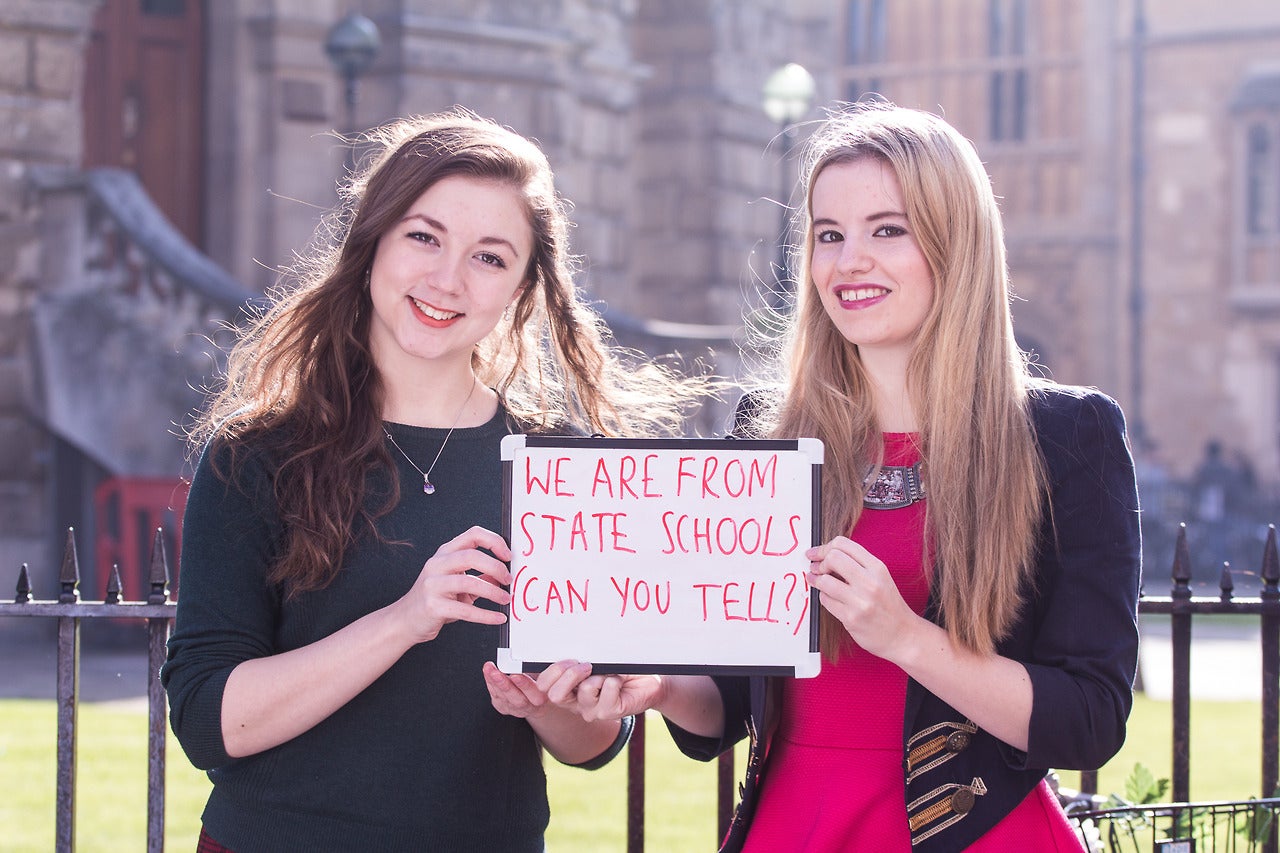 Photo via wearealloxford/Tumblr
Photo via wearealloxford/Tumblr
Half of these white kids' slogans are so lame that it might give away the blog as a parody. It's even inspired a satirical blog of its own, called "We Are All Awful."
This blog points out things like the fact that the We Are All Oxford Tumblr manages to include the same person twice (presumably because they couldn't find anyone else to photograph), and that most of the white participants seem to be talking about outreach to low-income students rather than minority ethnicities. 
Look, we can kind of get where you're coming from, We Are All Oxford. You want to make sure that people don't assume Oxford is a totally racist place. But it probably wasn't the best of ideas to advertise this by getting a white girl to hold up a sign proclaiming that she "enjoyed celebrating diversity at the international fair."
Photo via weareallawful/Tumblr