A graphic video has emerged showing Florida police officers placing a mesh bag over a Black man's head after they detained him. The man twitches for 15 minutes before he dies. 
Gregory Lloyd Edwards, whom Florida Today identified as a decorated Black veteran, died in December 2018, and his family has since been trying to get ahold of the tape to see the circumstances of his death since.
The tape documents about an hour of Edwards' detainment until his death at Brevard County Jail. The full video, which does not have audio, was published by Florida Today, and the newspaper reports that the video shows police and staff violating multiple protocols.
Edwards is first seen inside of a holding cell. He appears agitated, swinging from resting his hand to banging the door. Officers walk by the window but don't respond to him. After some time, Edwards is let out into the corridor. After a brief conversation, Edwards gets into a scuffle with the officer, who then drags him to the floor. 
Within seconds, another officer joins and presses on Edwards' neck with his arm. Seconds later, five officers huddle over Edwards. Two of the officers repeatedly punch Edwards as he remains held on the ground by the other officers. 
At least seven officers are huddled over Edwards at this point, and it's unclear what they're doing to him. Another officer brings a wheelchair next to them.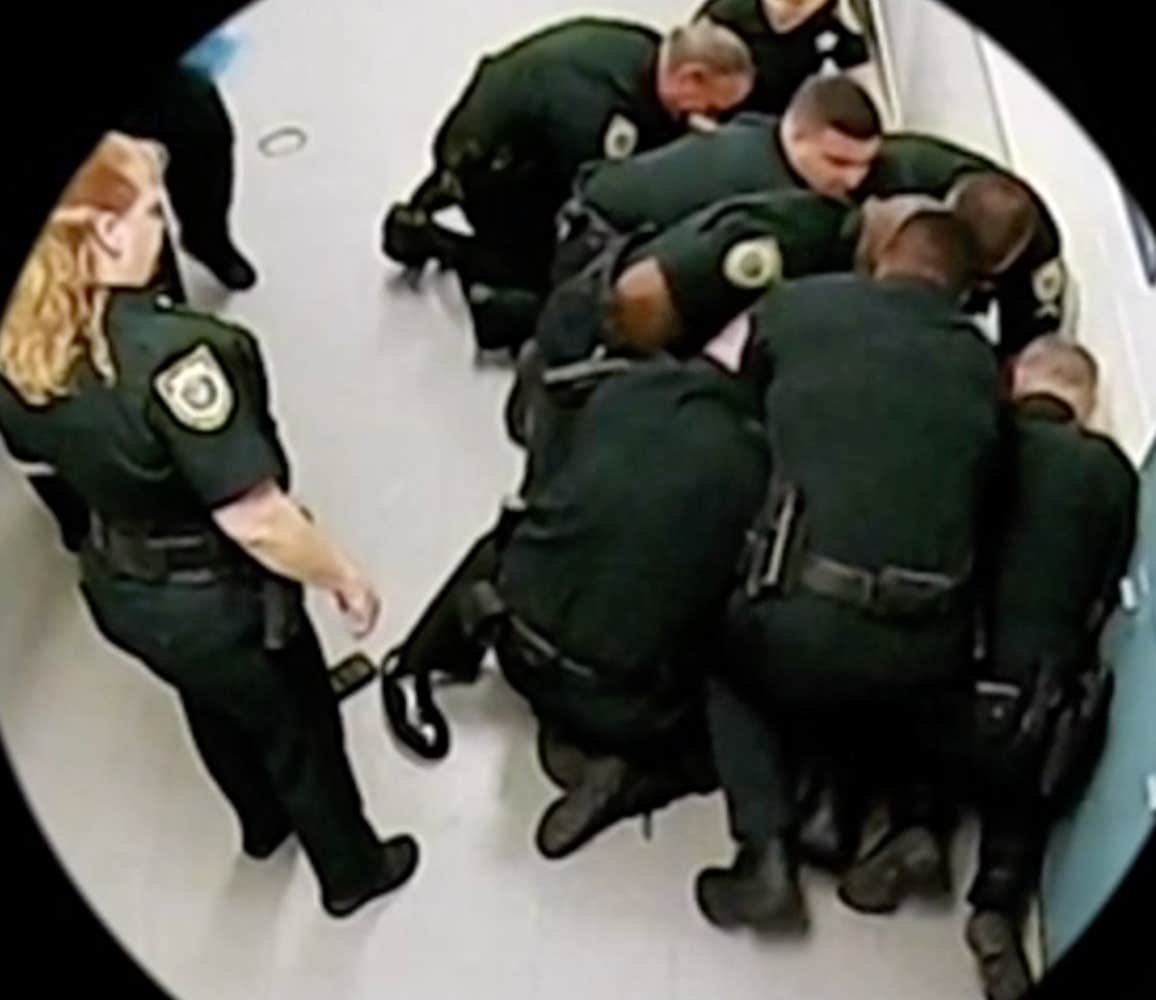 The officers pick up Edwards, whose body now appears limp, and strap him to the chair. After they tie his leg down, officers put a mesh bag over Edwards' head. For the next few minutes, Edwards is twitching on his chair while the officers hover near him.
He is then wheeled back to the holding cell where his body twitches for 5 minutes, occasionally going motionless. During this time, officers come by his window, watch him, and leave. Florida Today reports that a jail nurse also peered in the window.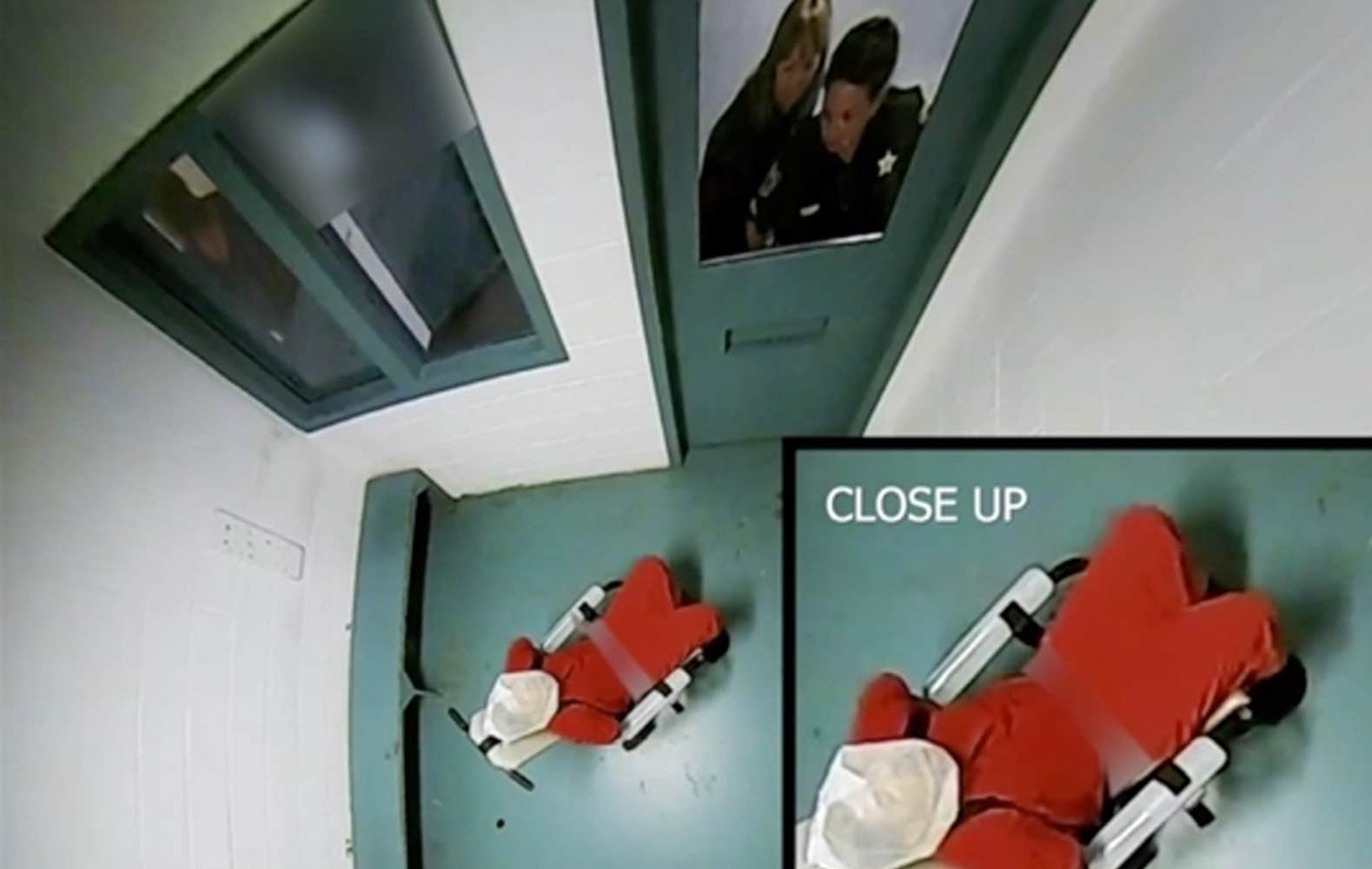 Another set of officers arrive at his window a few minutes later and realize his body is completely motionless. 
The officers rush in, and one massages Edwards' chest with his fist. Officers also remove the plastic bag from his head. 
According to Florida Today, Edwards' family, lawyers, and organizers have been trying to get ahold of the video for almost two years. Pressure mounted after video showed police killing George Floyd in May. 
Sheriff Wayne Ivey reportedly expressed concerns that making the footage public would reveal jail security features. Police agreed to release the video on Friday after Florida Today filed a lawsuit.
Edwards was arrested in December 2018 following an assault on a charity worker, in what his wife has claimed was an episode of post-traumatic stress disorder. His death was attributed to "excited delirium," which some say is used as a cover-up for police killings, Florida Today reports.
---
Must-reads on the Daily Dot
H/T Florida Today