There's been a lot of debate on Twitter about where feminism is going, what it needs, and who can call themselves a feminist. One Tumblr has proposed what it needs is… pizza.
Pizza Feminism is exactly that, a "slice of feminist fun" that combines photos of pizza with quotes from feminist activists and artists. If you're a fan of poet Anne Sexton, you likely never thought you'd see her words overlap a half-eaten veggie slice. It's somewhat appropriate, though.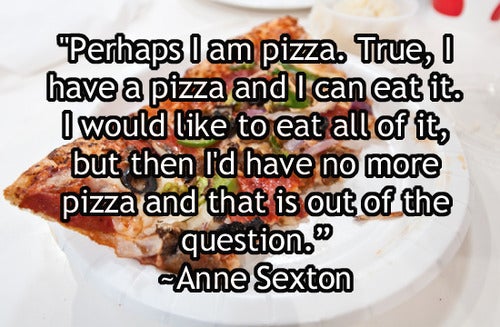 Birth control pioneer Margaret Sanger's quote, "No woman can call herself free who does not own or control her body," is well-known in certain circles, but here it's recontextualized.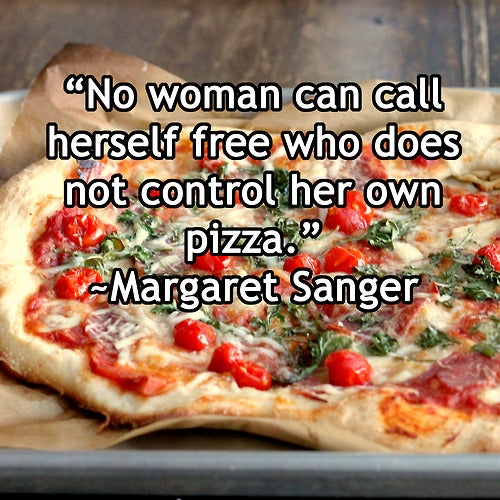 Some of the quotes' pizza-centric re-wordings play on the same meta-joke culture as Macaulay Culkin's band, the Pizza Underground, but in changing them to more easily digestible words like "mozzarella" or "pizza," could this Tumblr help spread the works of activist icons to a larger audience, one that might think intersectionality is when the half-pepperoni side of the pizza overlaps with the half-mushroom? (The real quotes appear below the photos.)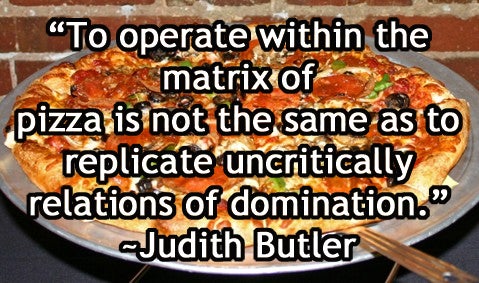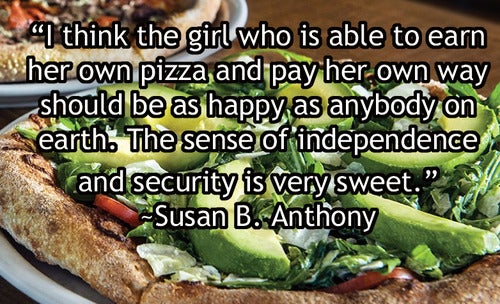 Submissions are welcome, if you've got a burning desire to smash the patriarchy with memes.
Photo by British Mum/Flickr (CC by 2.0)