The Blaze, a conservative media outlet, has suspended breakout star Tomi Lahren after she revealed her support for abortion rights at an appearance on ABC's The View on Friday. But is it her political opinions, or her inconsistent stances that stirred the pot?
Leon Wolf, managing editor of the Blaze, confirmed that the show will not be in production for the week, according to CNN.
Lahren, a 24-year-old political commentator, has risen to viral fame for her strong and vocal support for President Trump. She's an alternative, conservative millennial who bucks trends.
In her appearance on The View, Lahren called pro-life conservatives hypocrites: "I can't sit here and be a hypocrite and say I'm for limited government, but I think the government should decide what women do with their bodies," she said.
Glenn Beck, Blaze founder, expressed his disagreement on his radio show on Monday. "I would disagree that you're a hypocrite if you want limited government and yet you want the government to protect life of the unborn," he said. "It's very, very clear. But it takes intellectual honesty, and it takes a willingness to actually think these things through and to do more than just read Twitter or Facebook to get your news and your political opinions."
Beck played a clip of Lahren expressing her anti-abortion views from one year ago to show how the commentator has flip-flopped on the issue. Beck did not discuss Lahren's further employment with the Blaze. "That's not appropriate to be discussed on the radio. That's in the privacy of the office of the Blaze," he said.
Beck also mentioned that believing in abortion didn't disqualify Lahren from working at the Blaze. While there has been no official reason for the suspension, Lahren turned to Twitter.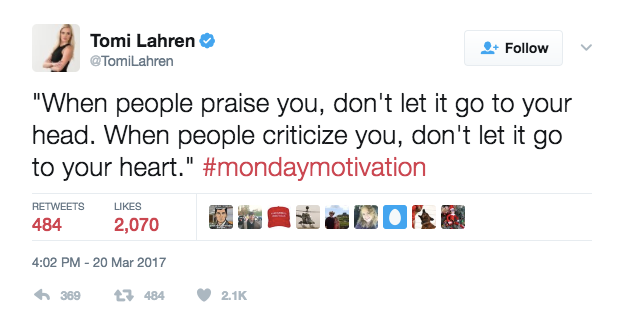 H/T the Hill