Opinion
I have gone to many protests over the years. Marches to end sexual harassment. Marches for dyke visibility. Protests for trans rights. But there is a clean divide between the protests I went to then, and the ones I've gone to for Black Lives Matter this year.
I noticed the change during a Saturday, May 30 protest for Black Lives Matter in Brooklyn. Riot cops interrupted our march and began intimidating us. I worked my way to the front lines, where I saw medics dousing maced protesters with water. I used my body to get between cops and Black protesters. I'm certain I prevented at least two beatings by closing in on arresting officers and putting my body in close proximity to theirs, forcing them to retreat. I did not believe we would be part of a revolution this year, but 2020 is full of surprises. We live in an unprecedented time.
Another surprise struck me this past weekend. In Brooklyn, organizers brought over 15,000 New Yorkers together to stand and silently march in white for Black trans lives. It does not take a regular protester to tell you that number is beyond comprehension. Even in a city like New York, seeing thousands of people come out for one of the most marginalized groups in the United States and say in unison "Black Trans Lives Matter" is unprecedented.
It's almost poetic that, the following day, the Supreme Court issued a ruling that essentially provides Civil Rights protections to trans people in the workforce.
But there's more to the story.
These issues aren't new, and Black trans women have been demanding aid and justice long before the rest of the world tuned in. Last summer, Vox's Serena Sonoma called for Americans to not just honor and remember the Black trans women who lost their lives, but to cherish Black trans women's lives while they're living. Raquel Willis, Out's former executive editor and a prominent organizer for Black trans lives, wrote a guide in late 2019 explaining how the U.S. can stop violence against trans women of color. This includes rebuilding media coverage on trans victims, developing a "community curriculum" on the oppression trans women of color face, direct economic aid, and centering Black trans women across all social fights, such as decriminalizing sex work.
"We are sisters in a bigger fight. We're all suffering," Gays and Lesbians Living in a Transgender Society (GLITS) founder Ceyenne Dorowshow told Out. "In Cuba, trans women are hiding. In Brazil, trans women are being murdered every day, and it's OK because the government and the church say that we're not supposed to be here. In New York, we're afforded a lot, but by thinking globally, we can support other leaders to organize like we're doing here."
A sobering reminder: over 300 transgender people were killed in 2019. In the U.S., there were 21 trans people murdered, 20 of which trans women of color. Just last week, Black trans women Riah Milton and Dominique "Rem'mie" Fells were killed within 24 hours of each other. This is not a coincidence. Most trans people killed in years prior were Black trans women. Most, if we don't put an end to transmisogynoir, will be Black trans women.
Was this past weekend a turning point in this fight? It needs to be. I never thought I would see 15,000 New Yorkers march for Black trans lives in part because white trans people hide behind their whiteness and push trans people of color down in a bid to gain acceptance.
ACLU lawyer Chase Strangio called this out in the Progressive last year.
"The danger of white Otherness, whether it be experienced by poor white people, LGBTQ white people, disabled white people, or white women (cis and trans), is that we equate our real pain and trauma with the systemic, deliberate, and foundational exclusion of people of color, particularly Black people, from the very notion of humanity conceived in the American conscience," he wrote. "Even our Otherness is leveraged in the service of white supremacy […] our experience is centered in conversations both about trans-ness and about discrimination and violence generally, to the exclusion of non-trans people of color and to the exclusion and erasure of trans people of color. And of course, within the trans community, it is trans people of color who experience the highest rates of violence and discrimination."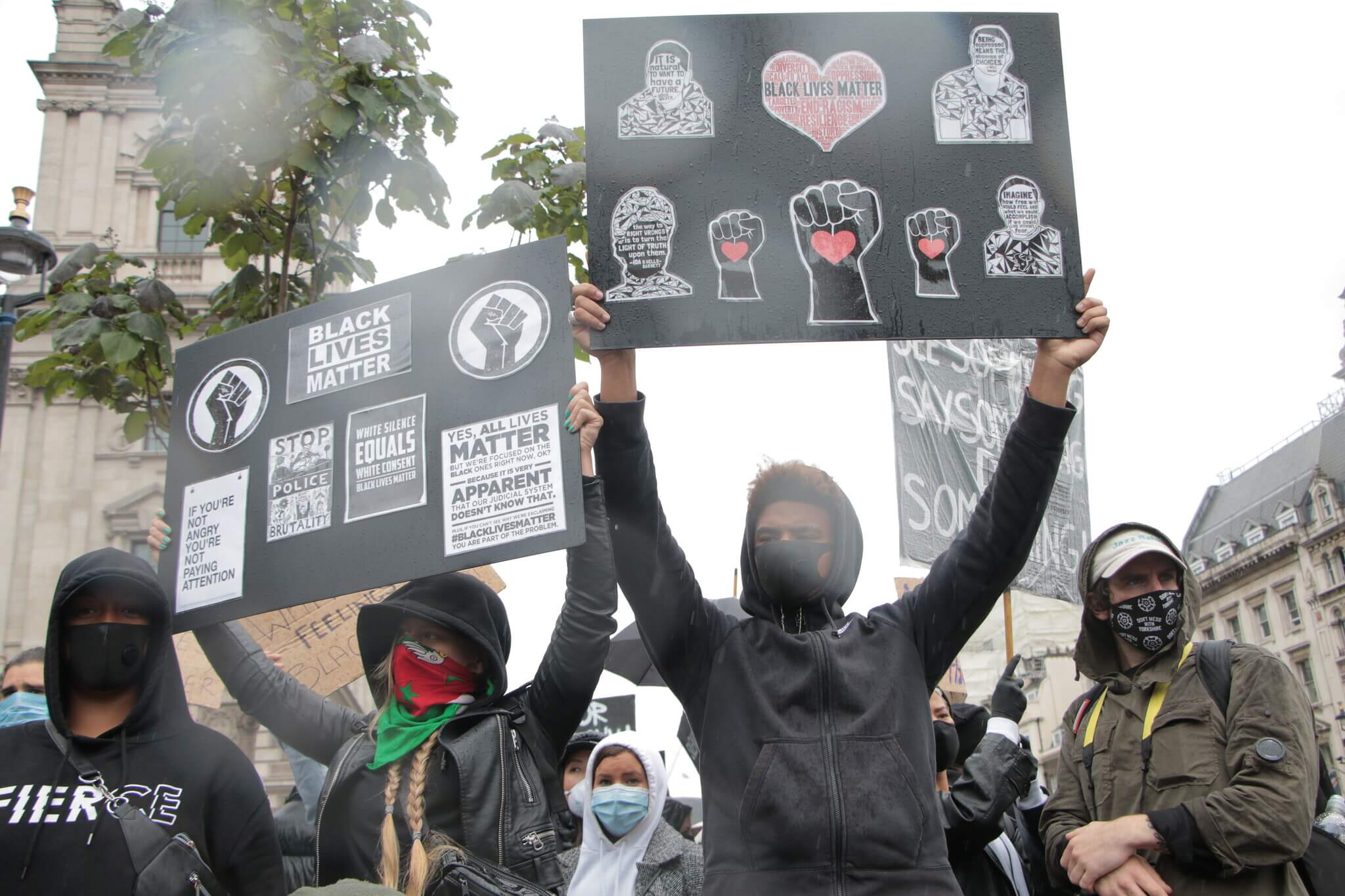 To be clear, June 15, 2020 is a day to be celebrated. The Supreme Court ruled in a 6-3 majority that the Civil Rights Act's Title VII employment protections extend to queer and transgender Americans. Under the court's ruling, your employer cannot fire you because of your sexual orientation and gender identity.
This ruling comes as a pleasant surprise, in no small part because Trump appointee Justice Neil Gorsuch sided with the majority and wrote the Court's opinion. Some might see today as a sign that the checks and balances of the U.S. government are working just fine. But before you root for the Court ("Gorsuch, welcome to the #resistance"), let's pause. We need to put the Supreme Court ruling into context.
De jure, the Court ruled that your employer can't just fire you because of your gender or sexuality. De facto, this just means employers have to hide their bigotry a little better through "performance improvement plans" and "difficulty with corporate chemistry."
And right now, it is far easier for white trans people to resist this discrimination than Black trans people, who may be unable to fight a legal battle or withstand the sheer cruelty that comes from transmisogynoir in the workplace. The law rarely stops bigots, it just forces them to become a little more clever, especially if they know law enforcement has their backs.
White trans people, we cannot become complacent. We cannot take our legal win and go home. If we do, we will let the system adapt at Black trans women's expense. Strangio, a key architect of the SCOTUS victory, identifies this as a much larger pattern when he writes "structures of power remain invisible and [white queers] merely rearrange the mechanisms of violence rather than dismantle them."
Our fight cannot end at a legal victory because the law does not exist to protect our community's most vulnerable members. The system is built off violence against Black Americans.
This is the fundamental point of Michelle Alexander's The New Jim Crow, which reveals how the prison-industrial complex is an extension of slavery. This is the foundational point of The 1619 Project, where creator Nikole Hannah-Jones undeniably proves America's origin and prosperity lies in slavery. The problem is not just the police. Not just the president. The United States of America is a racist invention. The Supreme Court cannot change this, because the whole state is built on the idea that Black lives do not matter.
Black lives matter. Black trans lives matter. The LGBTQ community cannot be free until Black trans people are free. And transgender people cannot claim victory until Black transgender women are liberated from the system laid bare in Alexander and Hannah-Jones' work.
The only way to enact real change is to challenge the system. Dismantle it and create something else. Something new.
A court ruling is good. But something that echoes the cry of 15,000 Brooklynites shouting, "Black trans lives matter" is better.
READ MORE: