An Alabama officer was reportedly placed on administrative leave and is under investigation after he called for people who vote for Democratic presidential nominee Joe Biden to be shot in the head.
Officer Scott Walden of Flomaton, Alabama, penned the violent statement in a Facebook comment, according to a screenshot shared by WHNT News.
"The idiots that voted for Biden hated Trump enough to throw the country away," wrote one user. "Thank the lying liberals and democrats news media."
In response, Walden said: "They need to line up ev1 of them and put a bullet in their skull for treason." 
According to the Flomation Police Department's Facebook page, Walden was promoted to rank captain last October.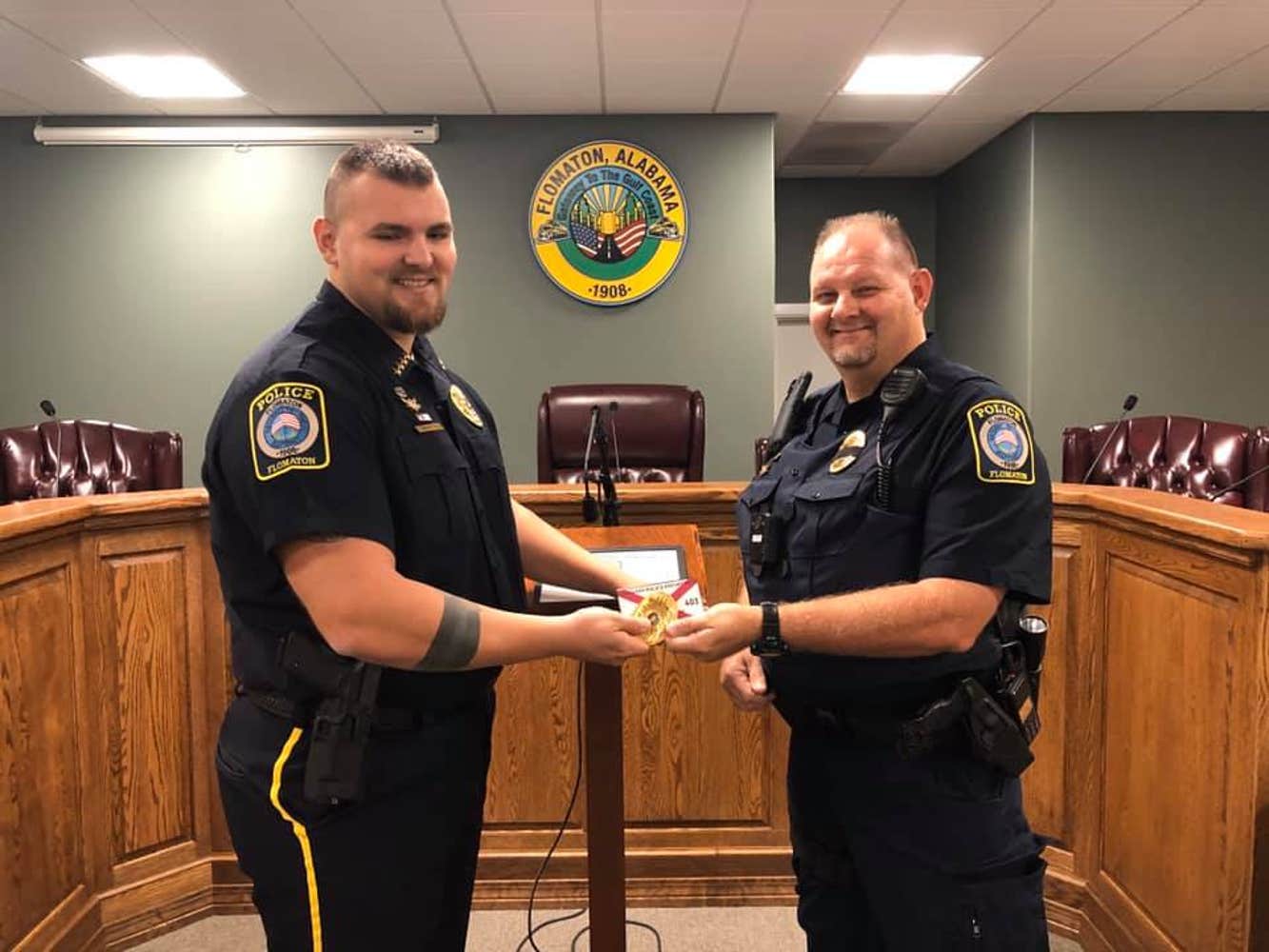 In a statement on the department's Facebook page, Police Chief Charles Thompson said the officer in question, presumably Walden, "could and may be" terminated following the investigation.
Thompson added that FPD officers are all subject to "due process." Thompson did not apologize for or condemn Walden's comments in the statement. Walden was also not named in the statement. 
According to another screenshot shared by WHNT News, Walden defended himself in a follow-up Facebook post. He tried to clarify that he didn't mean that liberals or Democrats should get shot in the head but people who commit treason. 
"So either you trying to stir the pot or you are ok with someone committing treason but not ok with someone who says they should be shot," he said. "This is the world we live in."
It's not clear if his follow-up post appeared after Thompson's statement. Walden's Facebook profile was not available when the Daily Dot ran a search for it on Thursday. 
---
Must-reads on the Daily Dot
H/T WHNT News