Two young women are freaking out on Instagram. One comments on a photo, "I THOUGHT SHE CUT HER HAIR FOR 1 SEC & I WAS GONNA CRY." The other replies "SAME." The "she" here is Savannah Montano, and if you don't know who she is yet, her 1 million followers would be happy to fill you.
Montano is 19-year-old fashionista who shares frequent glimpses into her beautiful life in south Florida—photos of her favorite outfits and portraits of her and her boyfriend, many of which look more like Calvin Klein perfume ads than two teens running around town. Montano started building a name for herself on Tumblr about four years ago, but it was her rise on Instagram—in concert with the app's near ubiquity in teen culture—that showed her she could really make a living out of it.
"People really like seeing who people truly who are. They really don't like the fake, and putting on a front for social media," Montano told the Daily Dot via Skype. "I think that's what people really liked about me—that I was really truthful to who I was. They liked seeing what my day-to-day life was like in the pictures that I would post."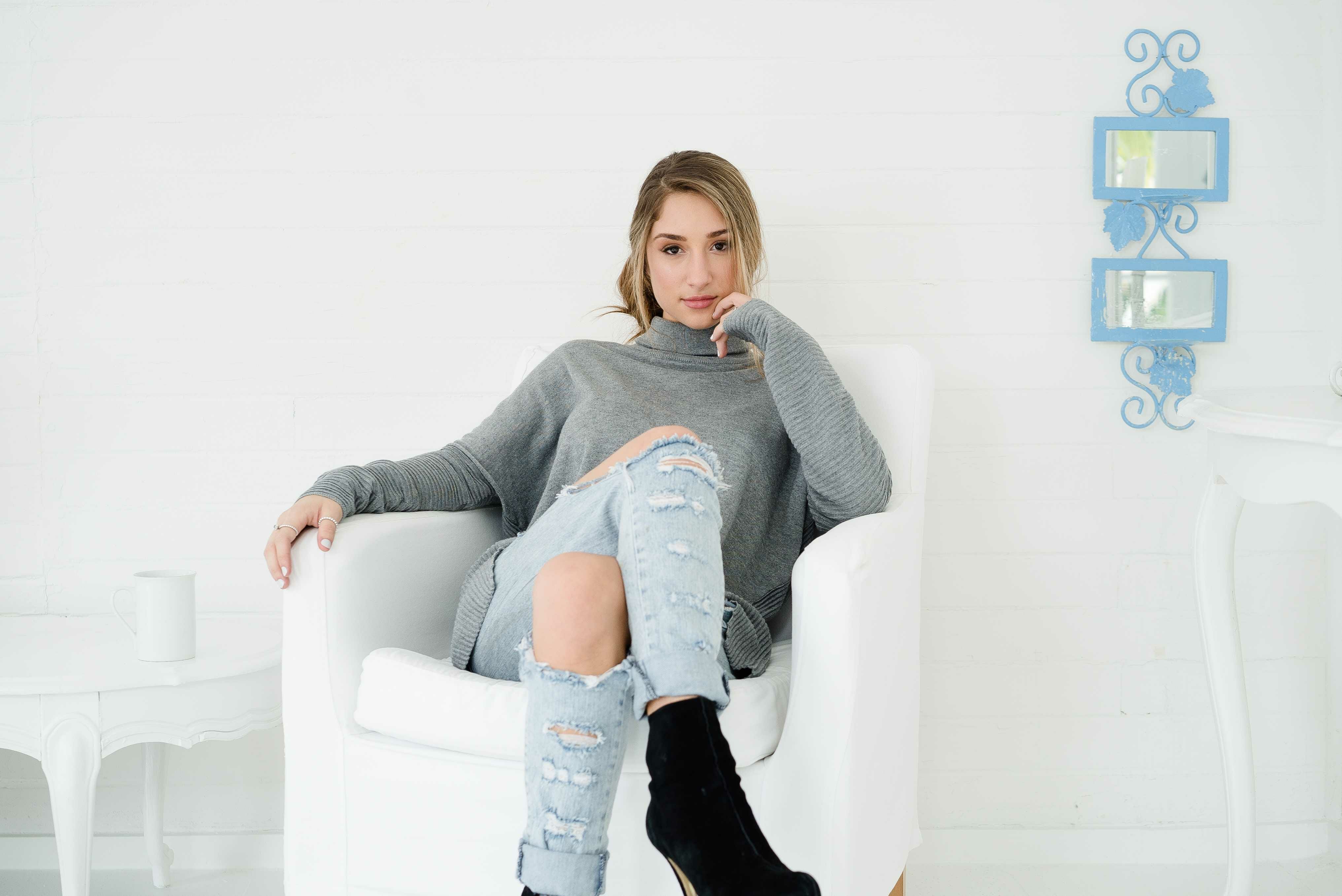 Her path to success hasn't been without its setbacks. She got a peek into the Web's dark side when her Instagram got hacked two and half years ago. Her email was also compromised, which made it impossible for her to reset her password. At the time, Montano had approximately 600,000 followers, and she says that after multiple attempts to get in touch with Instagram, she was forced to delete her account and start anew.
"I think that's what people really liked about me—that I was really truthful to who I was."
For someone so young and just starting to develop a personal brand, that disruption could have been the end of it, but with 1.1 million followers currently, the hack was a blip on the rising star's radar.
In January of this year, Montano—with the help of her father, Dr. Robert Montano—launched her e-commerce site, Disruptive Youth. The elder Montano serves as CEO while Savannah is the co-founder and creative director. "Everyone on social media would always ask me 'Where do you get your clothes?' 'What's your style?' And I never really had a direct answer, because I buy my clothes everywhere," she says. "So I figured it would be great to create somewhere to put all the styles that I wear into one area."
In conversation, Montano seems humble and gracious. Despite all the attitude she gives the camera when rocking a bikini, her smile during our Skype conversation conveys a genuine appreciation for this wonderful life she's built for herself, off- and online.
"'Disruptive' is creating your own path, and not following along with the crowd, not doing what everybody else is doing and following something that's true to your heart," Montano says of her company's name, "And 'youth' is because I'm a millennial."
A warehouse in Delray Beach—filled with crop tops, cut-off jean shorts, flirty dresses, and barely there activewear—serves as company headquarters, where Montano and her team of seven spend a majority of their time. Montano buys items wholesale, and then sells them on her site with a general price point between $30 and $60. She's in talks with U.S. manufacturers to create her own line.
On her personal Instagram, her boyfriend, Jessey Stevens, a model signed with Next Models, serves as the chief photographer and helps Montano share her life with her fans. "I really trust his eye. He's a great editor." The two met via Twitter in 2014 while on a trip to New York. It turned out they were both south Floridians, and when they got back home, the chance encounter lead to romance—and a beautiful creative collaboration.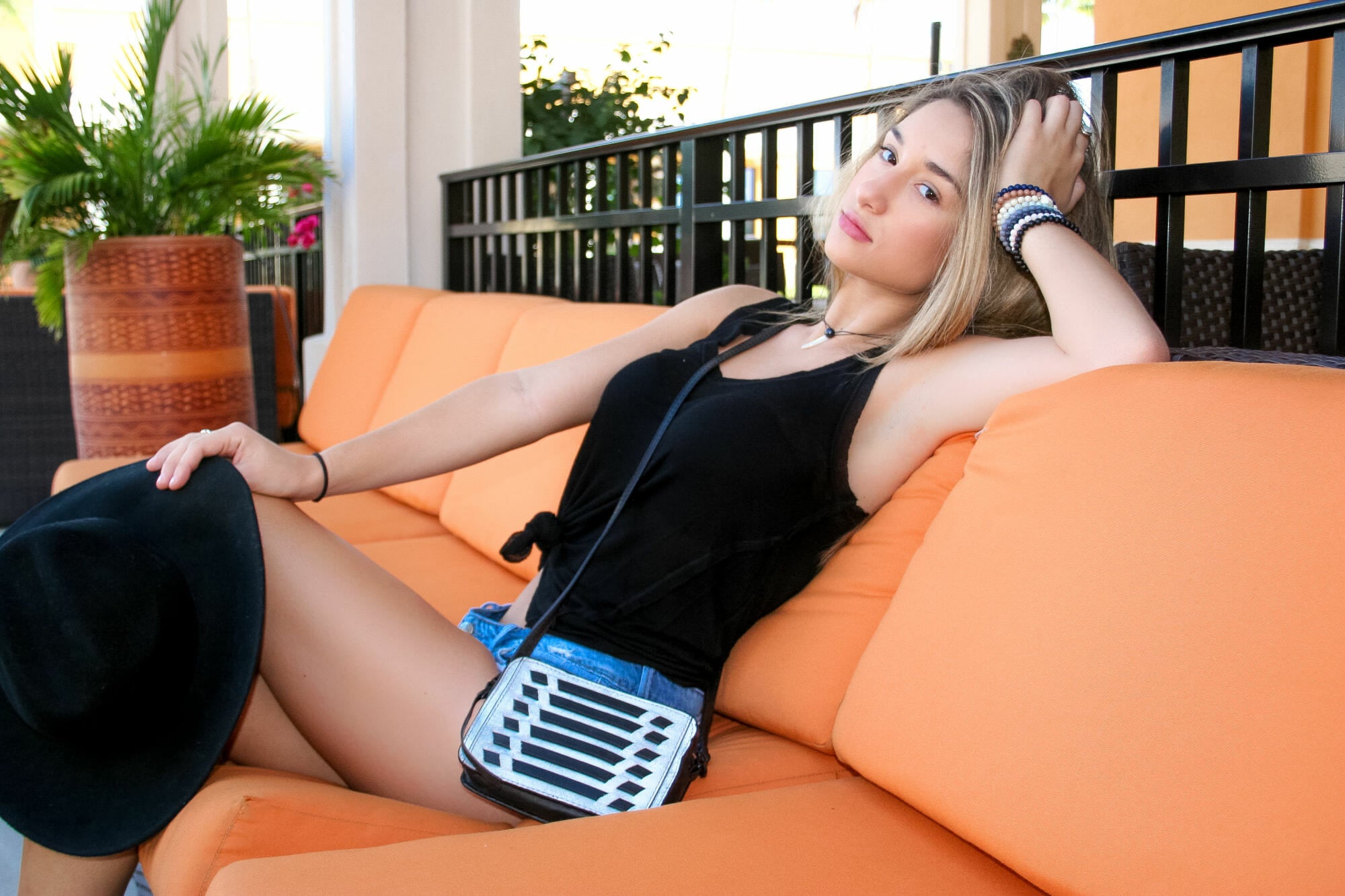 Despite her popularity—or perhaps because of it—Montano says she still gets negative comments on her social platforms, and relies on her strong sense of self to ignore the haters. "I think it's really important to have your own happiness and self-confidence, aside from what people have to say about you."
She's seen how other teen Internet stars struggle with being in the spotlight, like the recent case of Essena O'Neill, an 18-year-old Australian model who released an emotional video detailing the artificial aspects of her seemingly perfect life.
"I think it was unfair of [O'Neill] to group everyone on social media together, and say that everyone is fake, and that everyone is doing it to just make money and promote brands they don't even like," Montano says, "because I think social media is wonderful. It's not all staged and fake."
Montano says she rarely promotes products, and if she does, you can bet it's something she actually likes. When your fans implicitly trust your taste, it's easier to turn down lame endorsement deals.
So what's next for Montano? In addition to starting her own line, Disruptive Youth is planning on expanding internationally. Top of the list: Brazil. "I have a lot of fans in Brazil who are dying for me to ship there," Montano says. Just a typical day for a teenage Instagram star.
Illustration by Tiffany Pai