If you've ever played a classic Nintendo game on your iPhone or iPad, there's a good chance you owe Riley Testut a debt of gratitude. Now well-known in the iOS development community, the Texas-based college student has played a pivotal role in how Apple, Nintendo, and fans view game emulation on mobile devices, and he's provided countless hours of classic gaming entertainment thanks to the apps he's created.
Testut first got his hands on an iOS device at age 13. "Almost instantly I became addicted to the apps you could install," he tells the Daily Dot. "I thought it would be cool to be able to develop one of my own apps for the phone, and that's really all that it took for me to seek out how to do so."
He quickly began poring over programming documentation, essentially teaching himself how to build an app, and before long his hard work bore fruit. Testut's first app, Shoot Around, was a simple augmented-reality shooting gallery and is still available on the App Store today. He had to have his mom submit it to Apple, because signing up for a developer account requires an adult. To this day, the app's description still begins with a note from his mother that reads "Developed by my 13 year old son."
Ultimately, Testut wanted to bring classic games from his childhood to iOS. "My first emulator, SNES4iOS"—which did exactly what it sounds like—"sorta just happened by accident," he says. "I saw a blog post one day about how to compile an Xcode project containing the source code for a Super Nintendo emulator, so I followed the instructions, simplified the process, and made it available for anyone on [the coding community site] GitHub."
The overwhelming popularity of Testut's apps hasn't just caught the eye of Apple. It's also been a wake-up call for Nintendo.
With emulator apps, users can load their own game software and play old titles just as they did on a game console or handheld device from yesteryear. Whether downloading game software, known as ROMs, is right or wrong has been a matter of much ethical and legal debate. Proponents insist it's a victimless crime, but critics claim it's tantamount to theft. Testut's emulators have never come preloaded with any official game software. They are simply tools on which to play titles the user either rightfully owns or has downloaded at their own risk.
Following the success of SNES4iOS, Testut went on to create GBA4iOS, which he built out of his love for both the handheld Game Boy Advance and Pokémon. "I just really wanted to play Pokémon Emerald on my phone!" he says. GBA4iOS is considered by many to be the finest emulator ever released for Apple's mobile devices, and Testut gained a great deal of recognition in the development community for his tireless work on the project.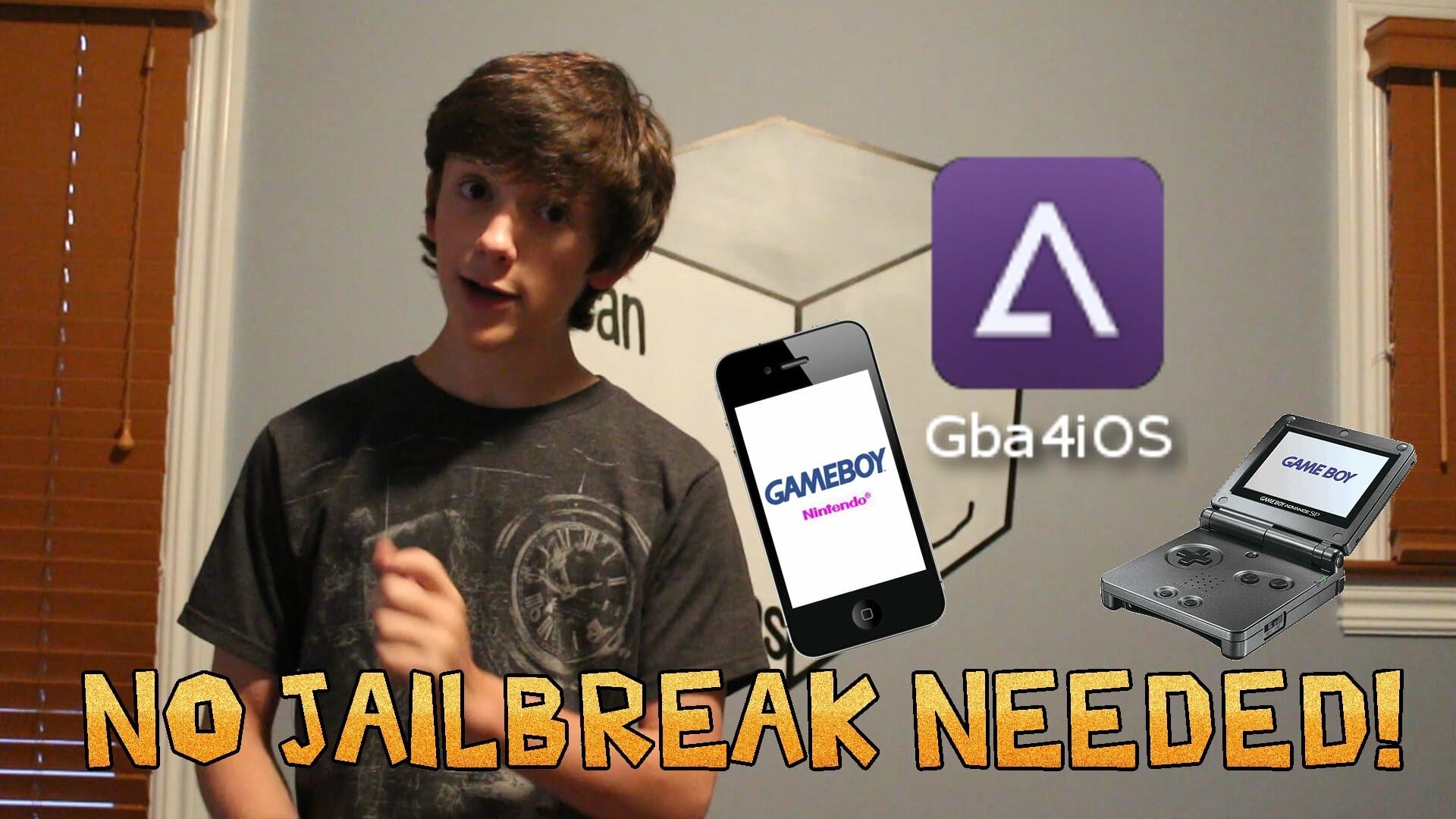 But beyond his newfound notoriety, the launch of SNES4iOS began a long, silent war with Apple that Testut and other emulation enthusiasts still fight to this day. Apple's "walled garden" approach to software, combined with its corporate stance that emulation software is evil in almost all forms, has resulted in a cat-and-mouse game between developers and the company that creates the devices.
Testut launched his emulators in ways that allowed users to install them without Apple's approval. Using enterprise certificates or third-party services that attempt to operate under the radar, the apps could be installed without requiring a jailbreak or any potentially risky device modifications. As the emulators gained popularity, Apple cracked down on those loopholes, but not before new ones appeared that allowed the projects to live on.
Fans showed their appreciation for Testut's hard work with download numbers that would make most official iOS developers green with envy. GBA4iOS 2.0, the new and improved version of the already insanely popular handheld emulator, has been downloaded well over 10 million times since its release last year. Testut has never charged a single cent for it, or for any of his other emulator apps.
The launch of SNES4iOS began a long, silent war with Apple that Testut and other emulation enthusiasts still fight to this day.
The overwhelming popularity of Testut's apps hasn't just caught the eye of Apple. It's also been a wake-up call for Nintendo. Nintendo's avoidance of iOS and the app revolution as a whole has been well-documented, but once GBA4iOS and SNES4iOS became must-haves for iPhone gamers, the company shifted its stance ever so slightly.
Once content to ignore emulators and potential copyright conflicts with the app community and to refuse to publish apps of its own, Nintendo recently decided to take a different approach. Beginning in the middle of 2014, the company began to wage war on emulators like GBA4iOS while at the same time suggesting that it was rethinking its stance on launching its own apps.
https://twitter.com/rileytestut/status/466287278852030464
Today, Riley Testut's emulator apps continue to live on, thanks to services like BuildStore that provide jailbreak-free app installation. Testut himself, having just turned 20 shortly before our interview, is modest about the impact he made as a teenager and admits that hearing from people who have enjoyed his apps is his greatest reward.
"I do occasionally meet people who have used my app before, and it's always great to hear from them how they used it to play their favorite games, or even playing games for the first time," he says. "An amazing feeling."
Illustration by Tiffany Pai