For the second time in a month, Reddit users proved that the social news site isn't just unruly power-users and flawed detective work. It's a bastion of kindness, too.
When grieving parent and redditor steffel07 requested that the r/pics community use Photoshop to remove the medical tubes that had been worn by his late infant daughter, members came through in droves. Now, another redditor has asked the community to show him the same generosity.
On August 6, less than a month after steffel07's post, redditor Jstefut made his way to the r/pics community with the following request:
Photoshop Request: My son passed away a few years ago after two short weeks in the hospital, and I have no pictures of him without all of the tubes. I saw a father make this same post and was amazed by the response. If anyone can remove the tubes from this photo, I would be extremely grateful.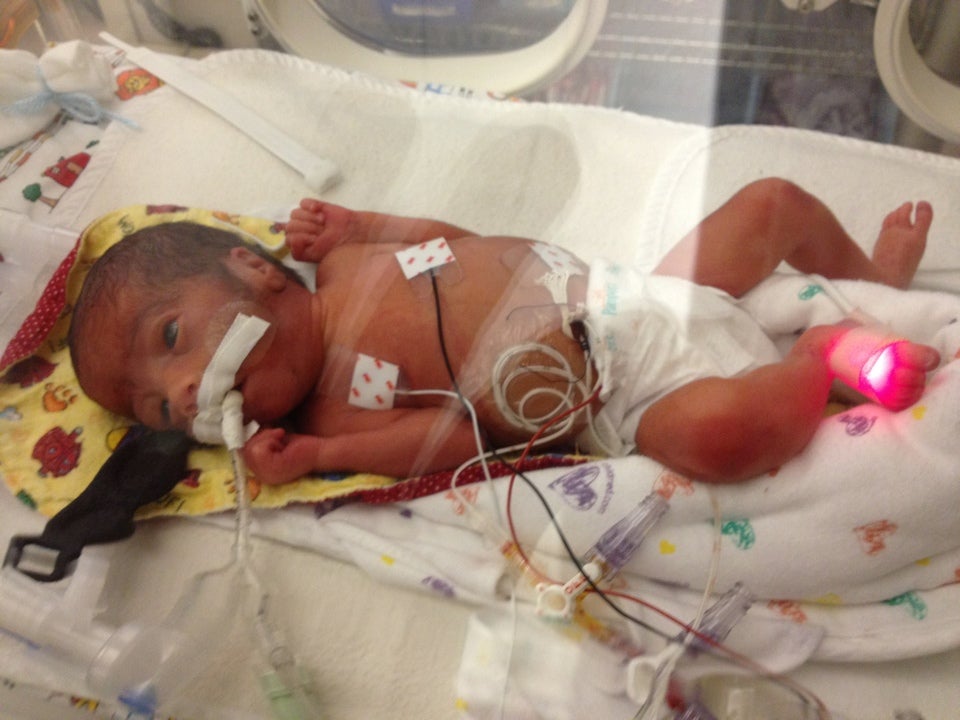 Picture via Jstefut/Imgur
Once again proving Reddit still has an awesome side, hundreds of community members quickly got to work. It was redditor William Gates (posting as bgates87) whose photo received the most attention.
Picture via bgates87/Imgur
"I simply saw an opportunity to help someone and took it," Gates told the Daily Dot. "I've done several photoshop requests for redditors before, but most of them were colorization requests where someone posts a black-and-white photo and wants color added to it. I've also done a few restorations where the photo had been torn or scratched up. This is my first time doing a photoshop request like this though."
Gates said redditors' response to his retouch was "overwhelming," and that his inbox has been overflowing with everything from requests to personal stories to technical questions.
A very grateful Jstefut explained in a comment that he was brand new to Reddit:
"It's so great to see a community just taking time out of [their] day to help someone else and show them love. I've tried to thank-message everyone who's made a pic so far personally, but if I've missed you so far just know I appreciate you and I will try to talk to you soon. Everyone, just try to surround yourself with love."
Photo via bgates87/Imgur