Nobody does the holidays better than everyone's favorite round kitty. These Pusheen Christmas ornaments give the season the injection of cute they need.
Each ornament comes with a hanger so you can fix her to your tree the second she arrives on your doorstep. Plus, there's more than one adorable kitty ornament to choose from.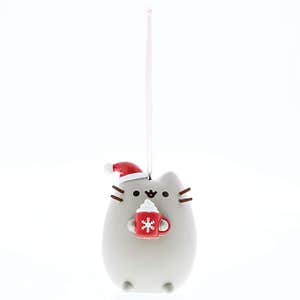 Even kitties enjoy tossing back a few toddies while wearing festive hats. That mug is almost as cute as Pusheen herself.
Price: $17.64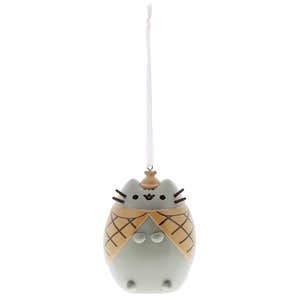 Nobody wants to admit it, but many holiday dinner parties end up turning into murder mysteries. Thankfully, detective Pusheen is on the case. Fat cats seem especially trustworthy, so we figure she'll have the culprit in no time.
Price: $9
I don't want to speculate too much, but I think Pusheen has eaten so many pink glazed donuts she's actually turning pink herself. Not that she can't pull it off, because she totally can.
Price: $7.96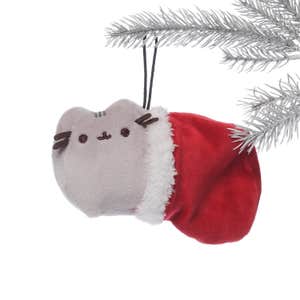 Pusheen got impatient and snuck into her stocking. We'll forgive her transgression, but only because this ornament is also a plush. Hang her up on your tree during the holidays or snuggle with her all year round.
Price: $14.98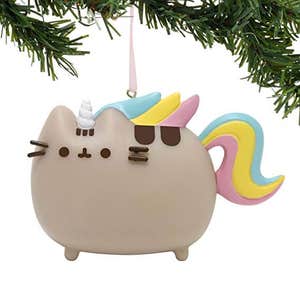 The only thing more magical than a unicorn is a rainbow unicorn. I'm not sure Pusheen's transformation is legit, but I'm willing to believe it's another holiday miracle.
Price: $12.95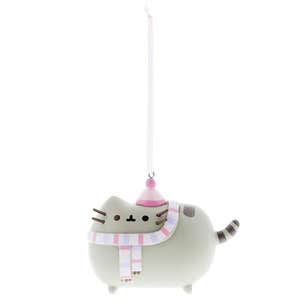 Whether she's outside making snow angels or impressing the world with her ice skating skills, Pusheen's scarf and hat keep her warm while being totally fashion-forward.
Price: $8.90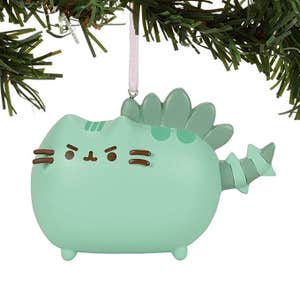 Make your friends green with envy over this pretty prehistoric Pusheenosaurus ornament.
Price: $13.70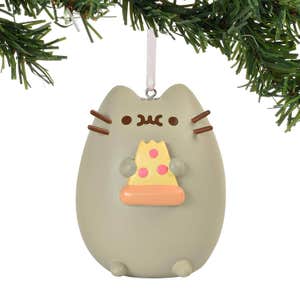 The only thing more classic than a cheese slice is this Pusheen pizza ornament.
Price: $10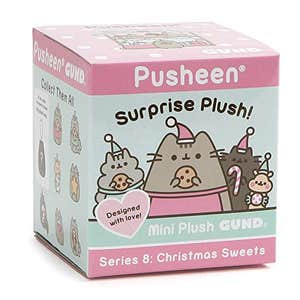 This special Christmas Box Bundle includes one of the eight mini Pusheen plushes pictured on the side of the box. No matter which one you get, they're all adorable!
Price: $11.50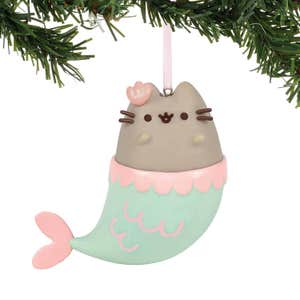 The Pusheen mermaid we all know and love is finally ready for the holidays.
Price: $13.70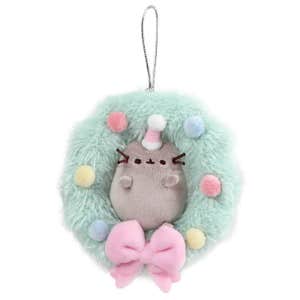 It can always be the most wonderful time of the year with this adorable holiday wreath. Hang it on your tree, in your windowsill, or even on a thumbtack in your office.
Price: $9.97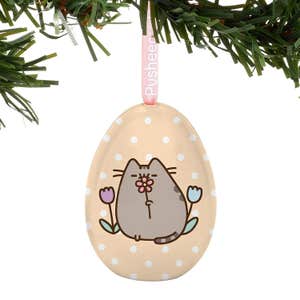 These egg-shaped tin ornaments each feature an artfully crafted illustration of Pusheen guaranteed to put a smile on your face. The ornaments are available individually or as a set of six for just under $20.
Price: $3
MORE BAZAAR DEALS:
The Daily Dot may receive a payment in connection with purchases of products or services featured in this article. Click here to learn more.