Labor Day weekend is finally here, which means people across the country will be hosting barbeques and parties as they say goodbye to summer and get ready for another fall. As you host family and friends, you may be tempted to try cooking something new and browse the foodporn on Pinterest for some inspiration. 
A few words of warning: As you scroll through these tasty pins, remember that sometimes that amazing photo doesn't always translate to reality. In fact, many times attempts to recreate something seen on Pinterest end up as massive, messy failures with your party looking quite different from what you originally had in mind.
While we still encourage you to try your best to make those dinners and desserts you're eyeing, don't feel too bad if your Labor Day feast isn't as beautiful as your boards. Here are some of the most deliciously disastrous Pinterest food fails we found online that will make you feel a little better if your pin-inspired meal isn't perfect.
 
1) Red, white, and blue pinwheel icebox cookies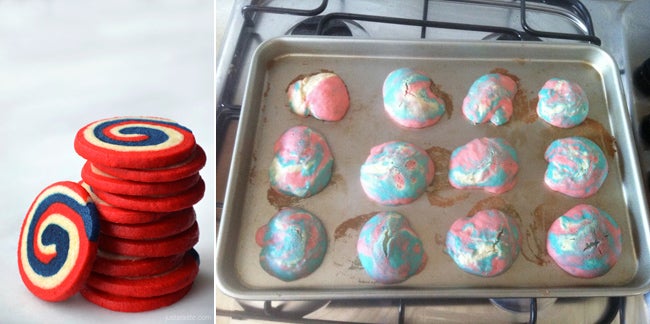 Photo via Pinterest Fail
2) Cheese sticks
Photo via Pinterest
3) Pretzel bites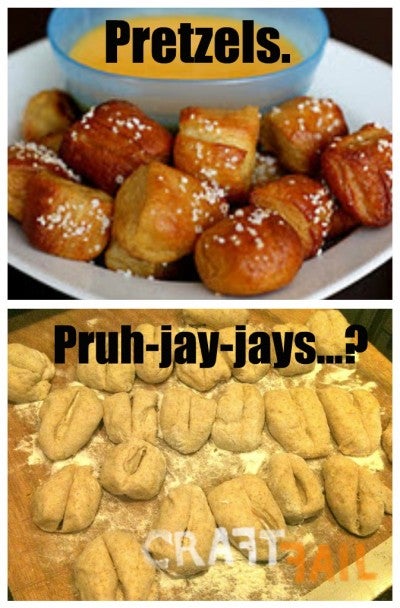 Photo via CraftFail
4) American flag cake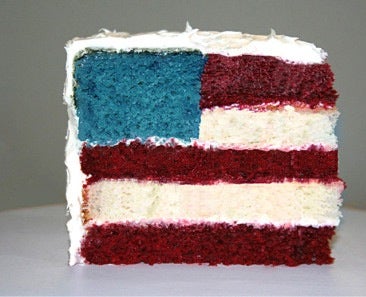 Photo via Pinterest Fail
5) Double-crunch honey-garlic chicken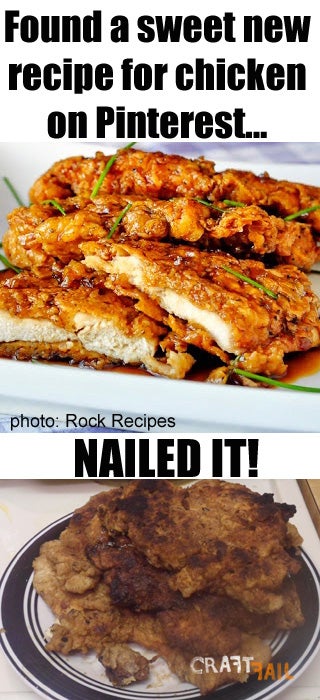 Photo via CraftFail
6) Sweet potatoes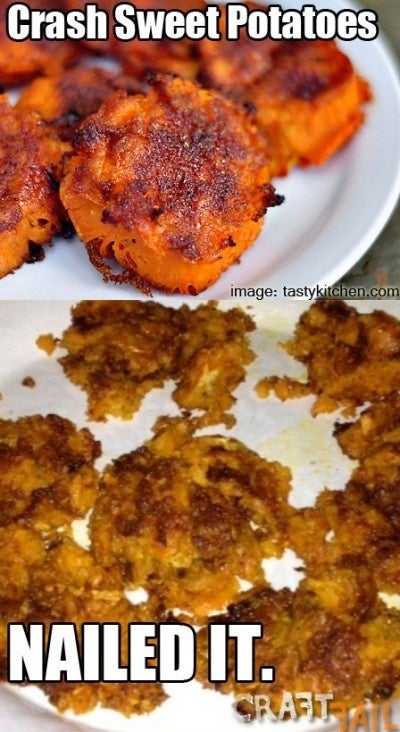 Photo via Pinterest
7) Calzone rolls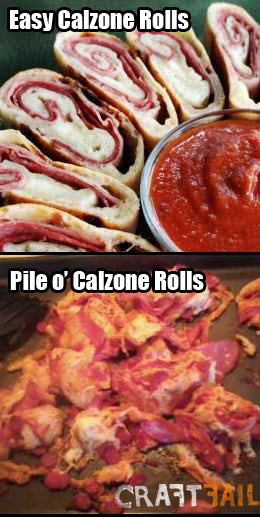 Photo via CraftFail
8) Classic southern triple-decker strawberry cake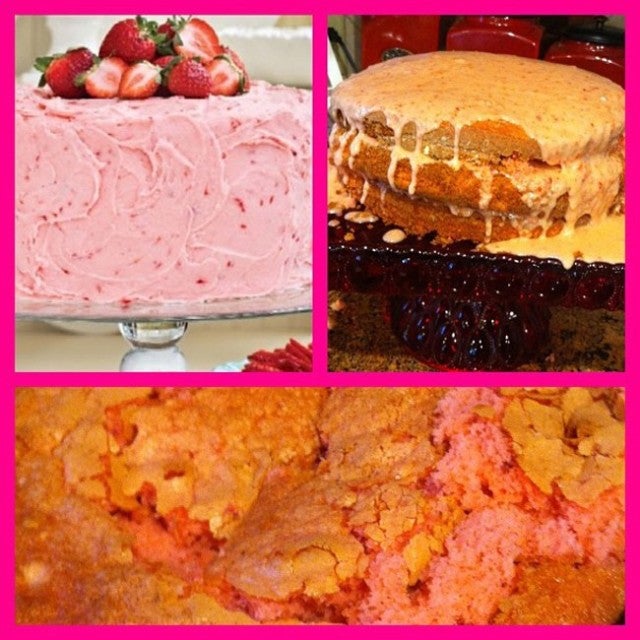 Photo via Pinterest Fail
9) Mini apple pies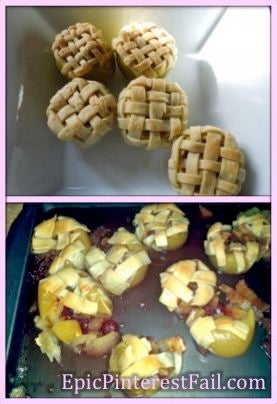 Photo via Epic Pinterest Fail
10) Hershey's perfect chocolate cake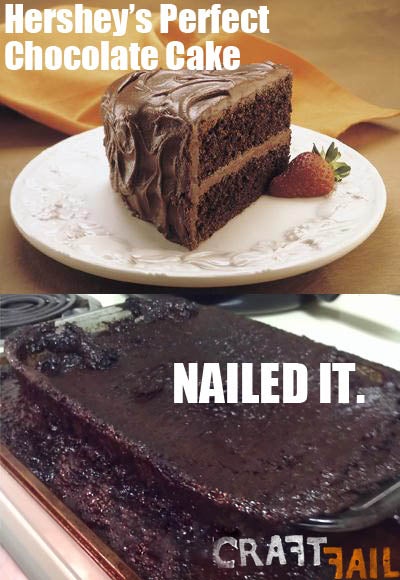 Photo via CraftFail
11) Red, white, and blue "mocktail"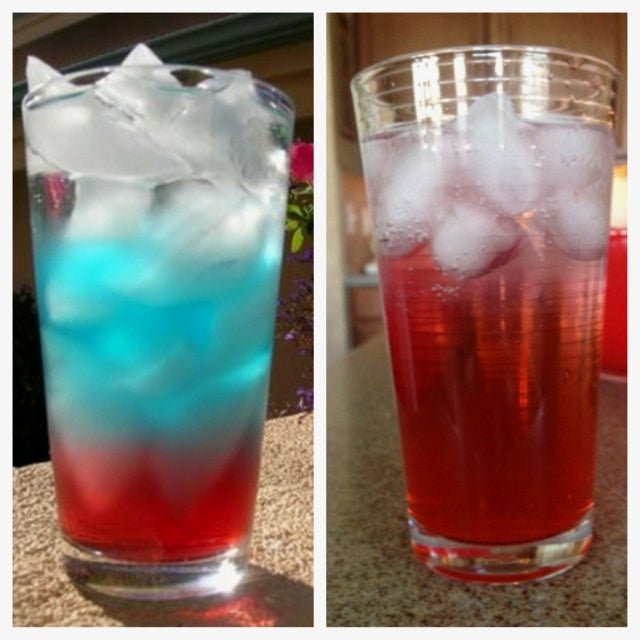 Photo via Epic Pinterest Fail
12) S'mores cookie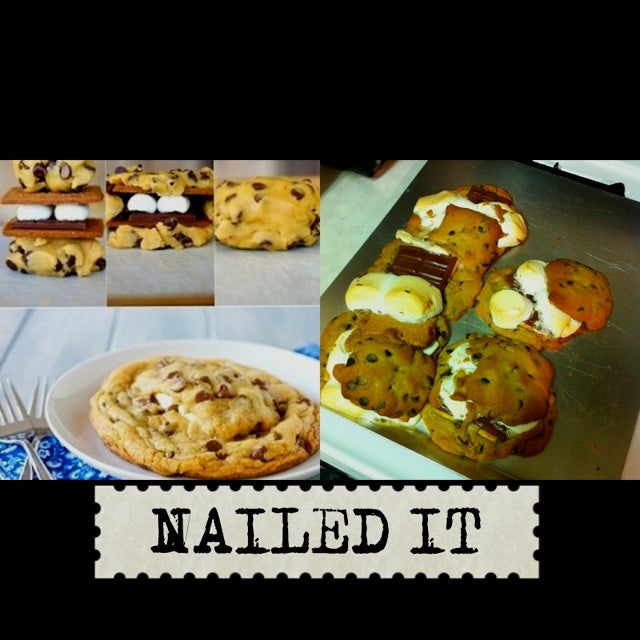 Photo via Pinterest
13) Pickle roll-ups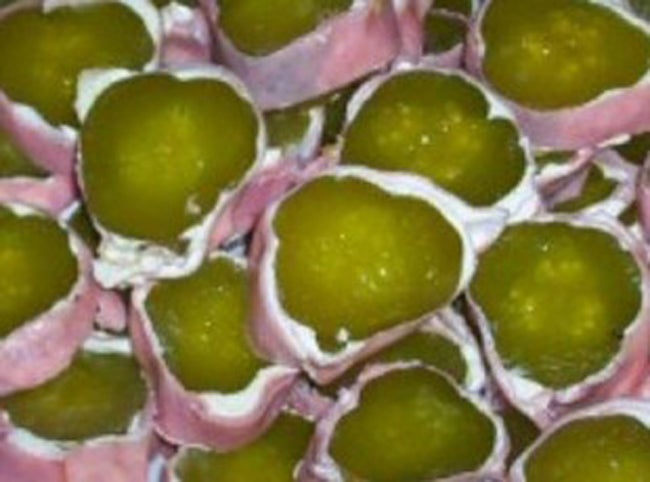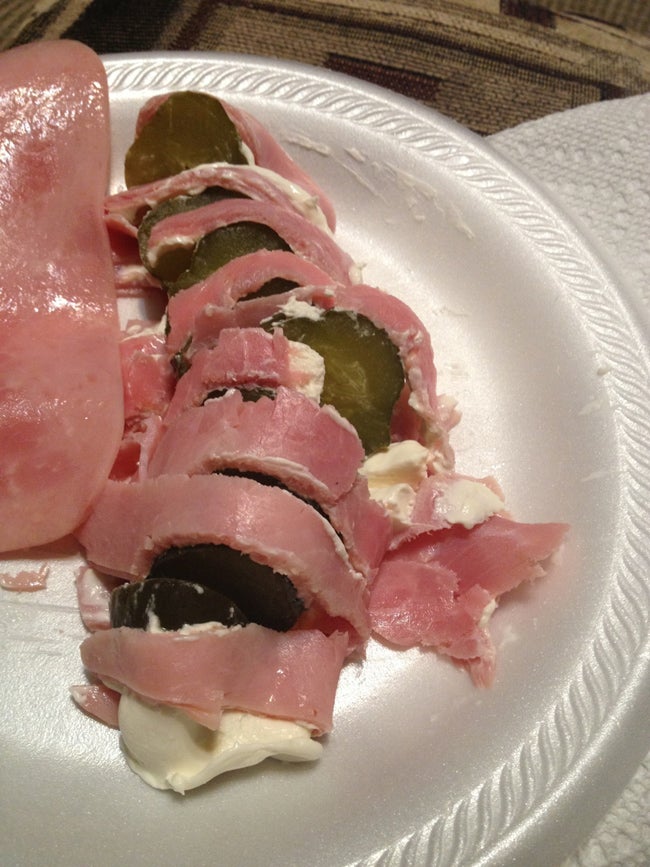 Photo via Pinterest Fail
14) Barbecue muffins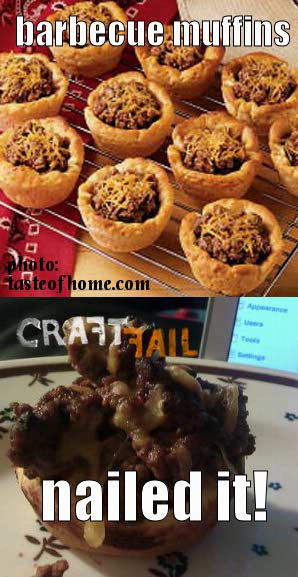 Photo via CraftFail
15) Chocolate covered strawberry block
Photo via Epic Pinterest Fail