Professional Anarchists is an ongoing photo series by Lisa Allen that aims to capture the peaceful demonstrations against the Trump administration and to meet the ordinary people behind them—to learn why they march and to put a face to the new resistance movement.
On a sweltering Saturday afternoon that tied a local heat record, tens of thousands of people from across the country gathered in Washington, D.C., for the Peoples Climate March.
Marking President Trump's 100th day in office—and a second consecutive weekend with a high-profile protest—the movement took issue with the administration's rollbacks of environmental protections and ongoing efforts to challenge the science behind climate change.
While there were countless signs on display and several prominent issues being addressed, collectively the marchers sent a clear message to the Trump administration: "The oceans are rising and so are we!"
Karla Pirnar from Washington, D.C. 
"For the bees, we're just bringing more general awareness. I don't know if people understand that if they die, we die. … Bees are dying at an alarming rate, and pesticides are one of the biggest factors in that. If we continue to use them, it not only hurts the bees and our food, it also hurts our children and ourselves, and [Trump] needs to understand that."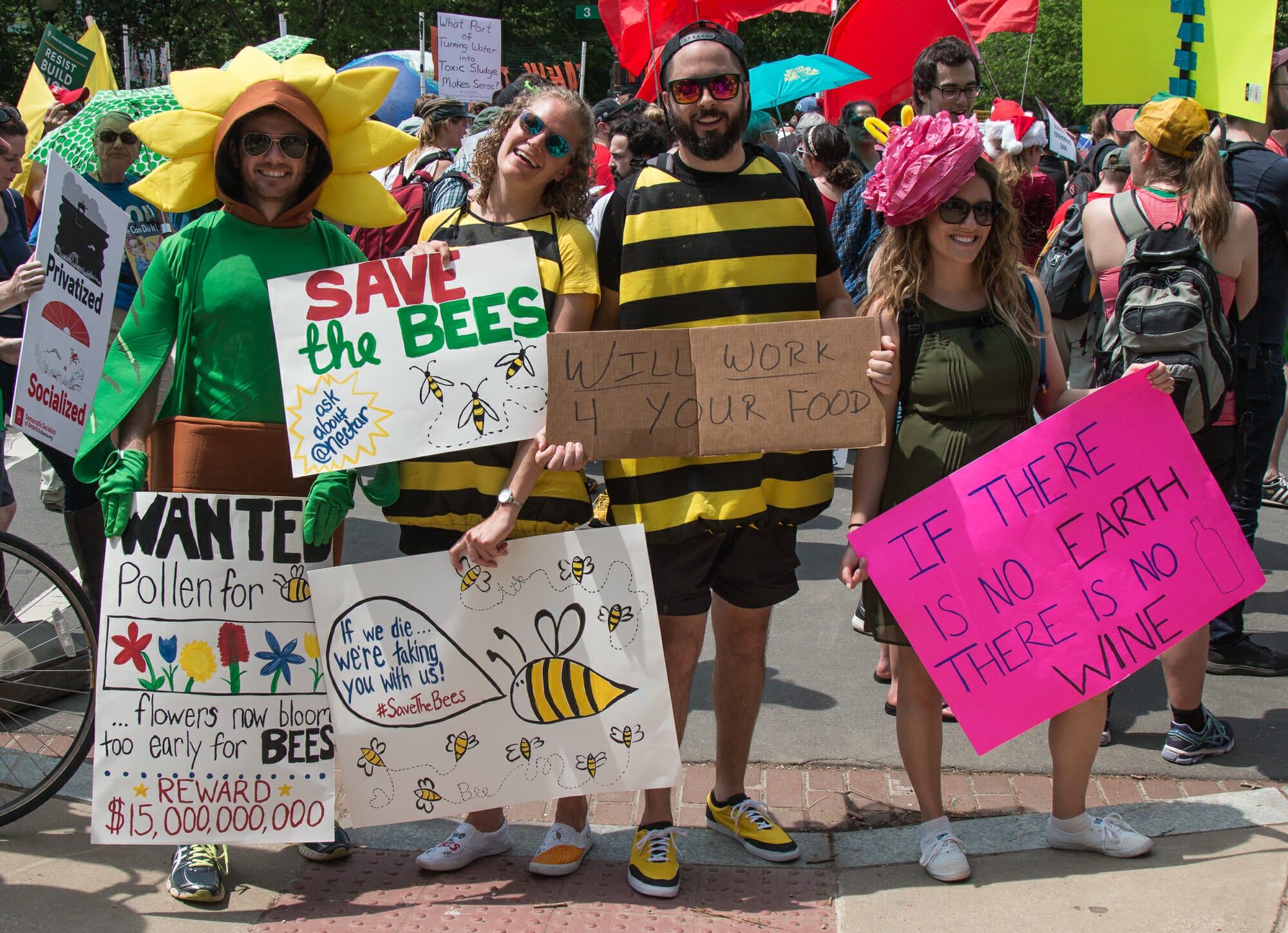 Mahyar Sorour, an activist from St. Paul, Minnesota
"I'm here because we're winding down on Trump's 100 days. What better way to show him that we're never going to stop resisting than getting out on the streets with thousands of people from across the country marching for our jobs, justice, and for our planet and to show them all of our movements are intersectional and to show that we can't do this unless we're all together."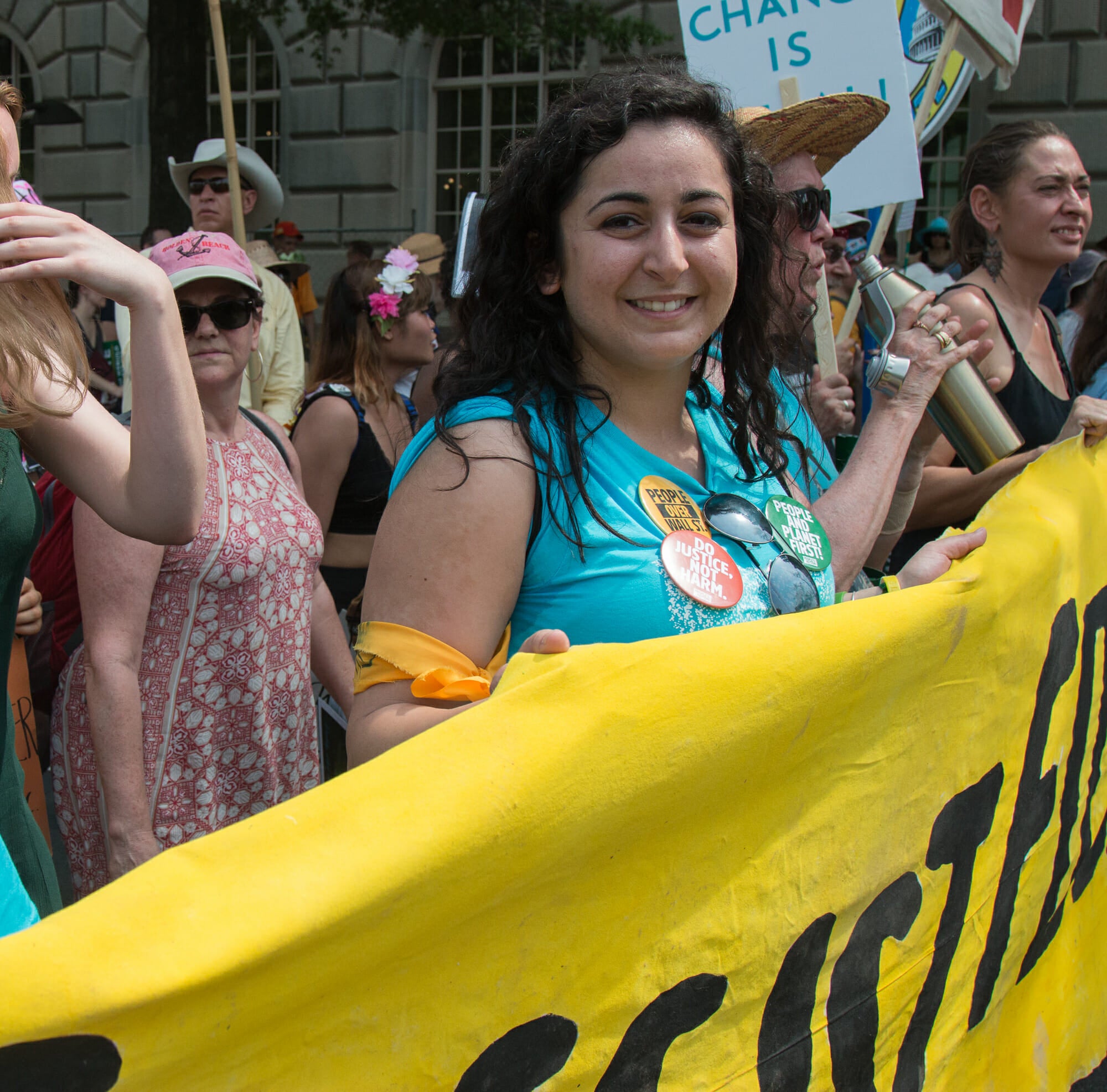 Ana Traverso-Krejcarek from Brooklyn, New York
"We're here because El Puente represents the Latino population in Williamsburg in Brooklyn, and this community is a low-income community. It has had to face and deal with environmental justice issues for decades, and we support the Peoples Climate March because we believe in environmental justice. We believe that climate change is real and that it is affecting our people—not just our people but the whole country, the whole world. So we want to make a stance and make it clear that low-income communities and people of color are here and are making their voices heard."
Don Saylor of Davis, California
"Unitarians across the world are coming to D.C. today because we care about the Earth's creation. There's an interconnected web of all creation. If we damage our planet, we're damaging everything. We're here in numbers from all across the country together, and we're meeting people for the first time, and we're energized on the same issue."
Mike of Manassas, Virginia
"We're here to stand up for the environment because our government is not going to, and they need to be shown that people care about this issue. We need to lead the government. We need to lead our leaders. Because climate change is real. We have got to act on this now."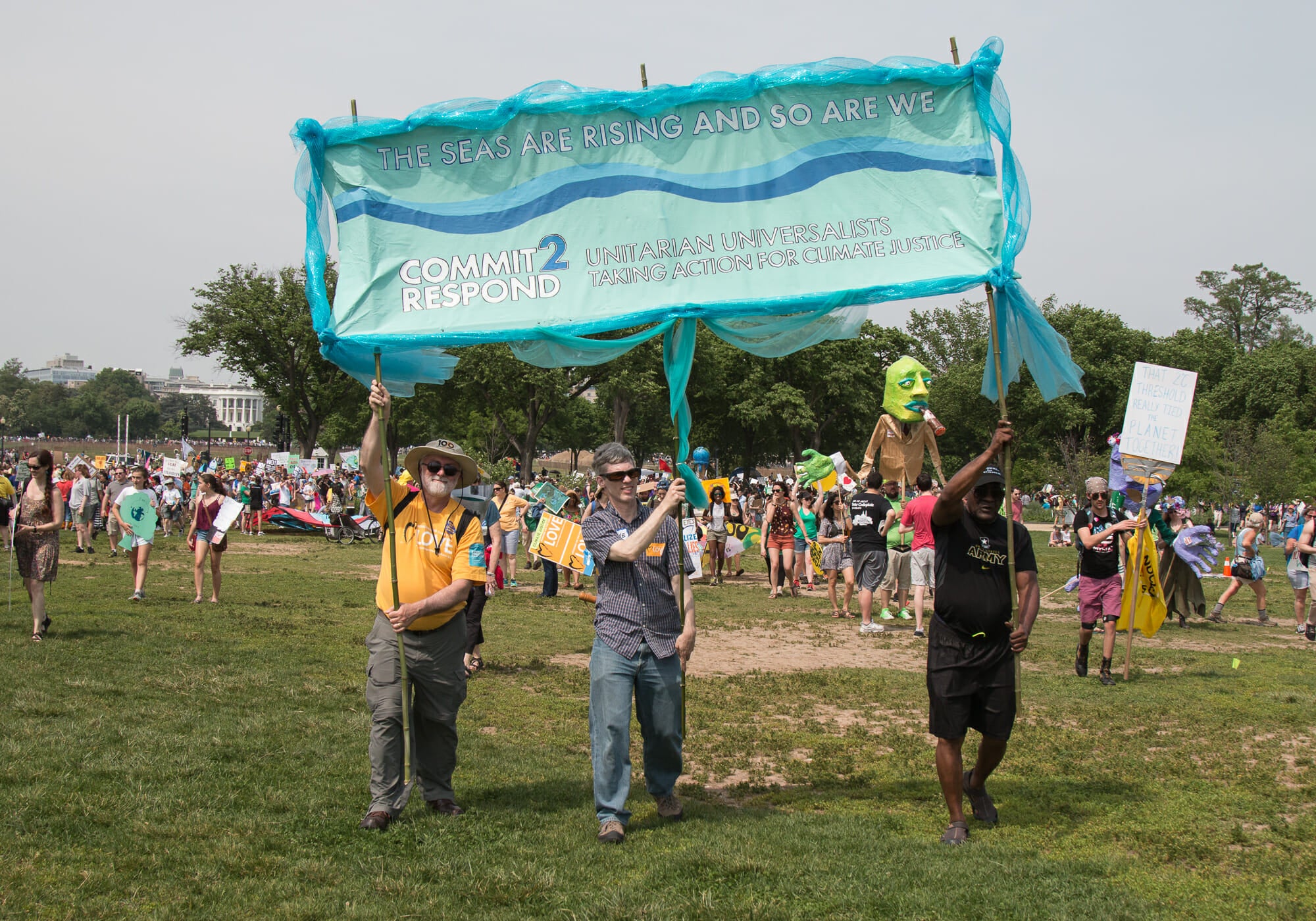 Bran Donestrella of Washington, D.C.
"The puppets themselves took about two and a half weeks to build. As an artist and a sculptor, when offered the opportunity to make a couple of puppets for the DC Carbon Tax people, I jumped at the chance. I think it's a great chance to combine a love of art and a love of keeping this planet safe and clean. Anytime I can get a chance to do both of those things is a great time."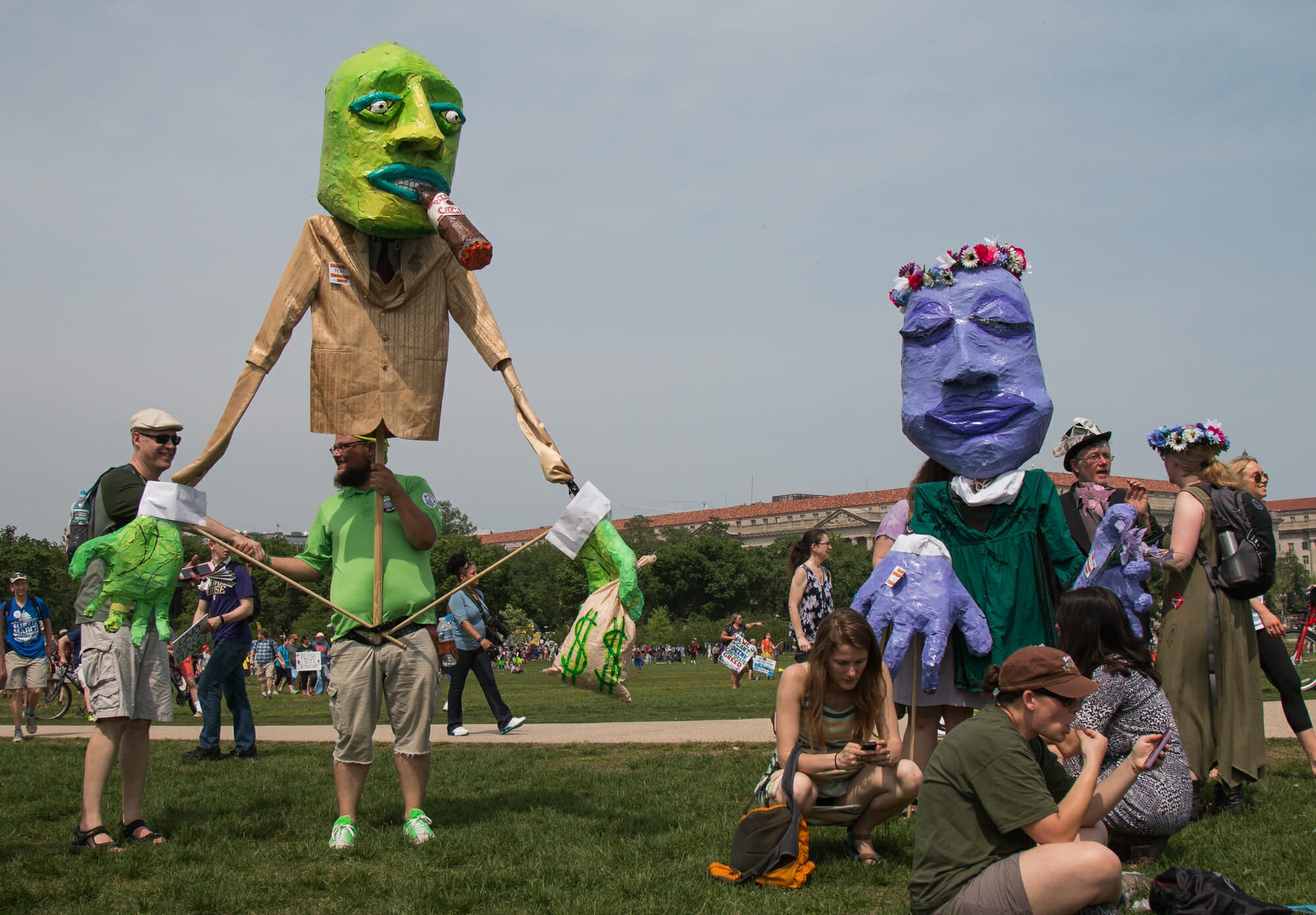 Lynn of Bethesda, Maryland 
"I'm passionate about climate change. I am hair-on-fire with concern for the future of human beings and all life if we don't turn things around. If we keep going at the pace we're going today, it feels like it's going to be soon. And so I'm just hoping all these great people that are here today have made an impression on the rest of the world."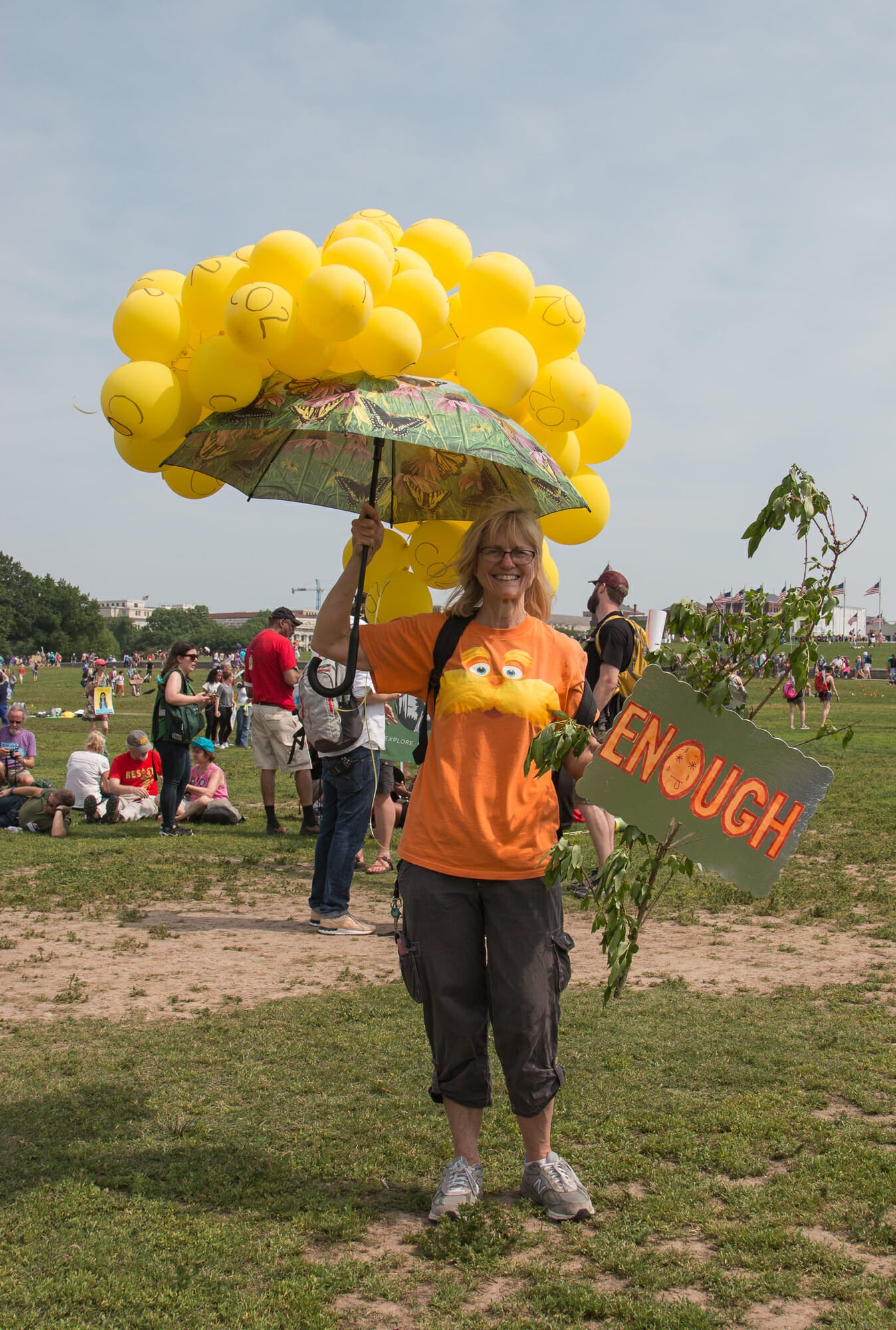 Tina of Washington, D.C. 
"I've been an environmentalist all my life. I've worked for the World Wildlife Fund, and I'm a District resident. I've been a government employee for 10 years, and this is our lives. This is everything to me."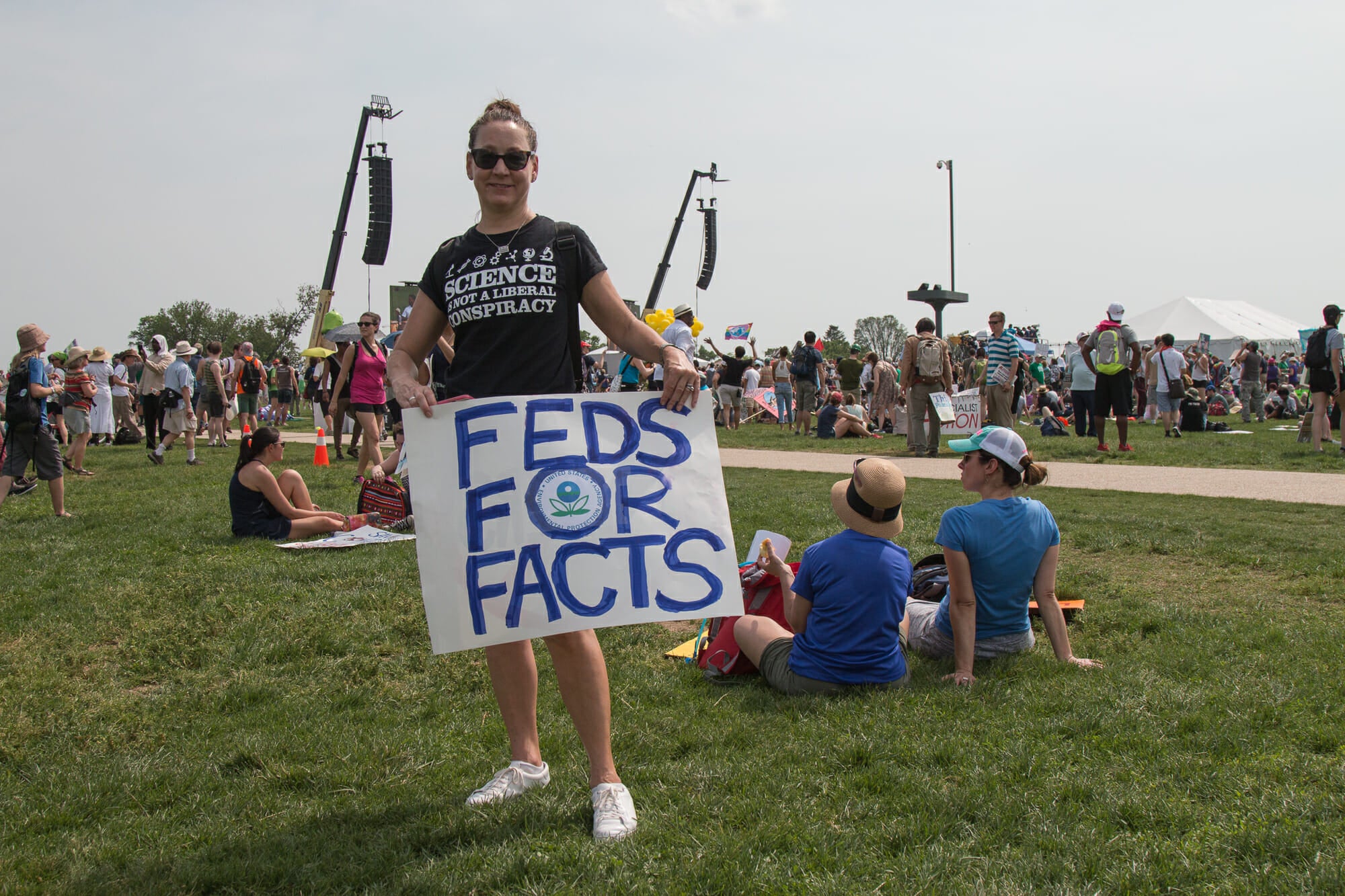 Maureen Cohen Harrington of Washington, D.C. and Plant-Powered Planet Protectors
"We're here to bring awareness to the environmental consequences of animal agriculture, which is one of the leading causes, if not the leading cause, of climate change. Methane gets less attention than carbon dioxide, but it packs a powerful punch. It warms the planet far more rapidly than carbon dioxide. Animal agriculture is also a major source of carbon dioxide emissions. So you can take a bite out of climate change by reducing or eliminating your consumption of animal products."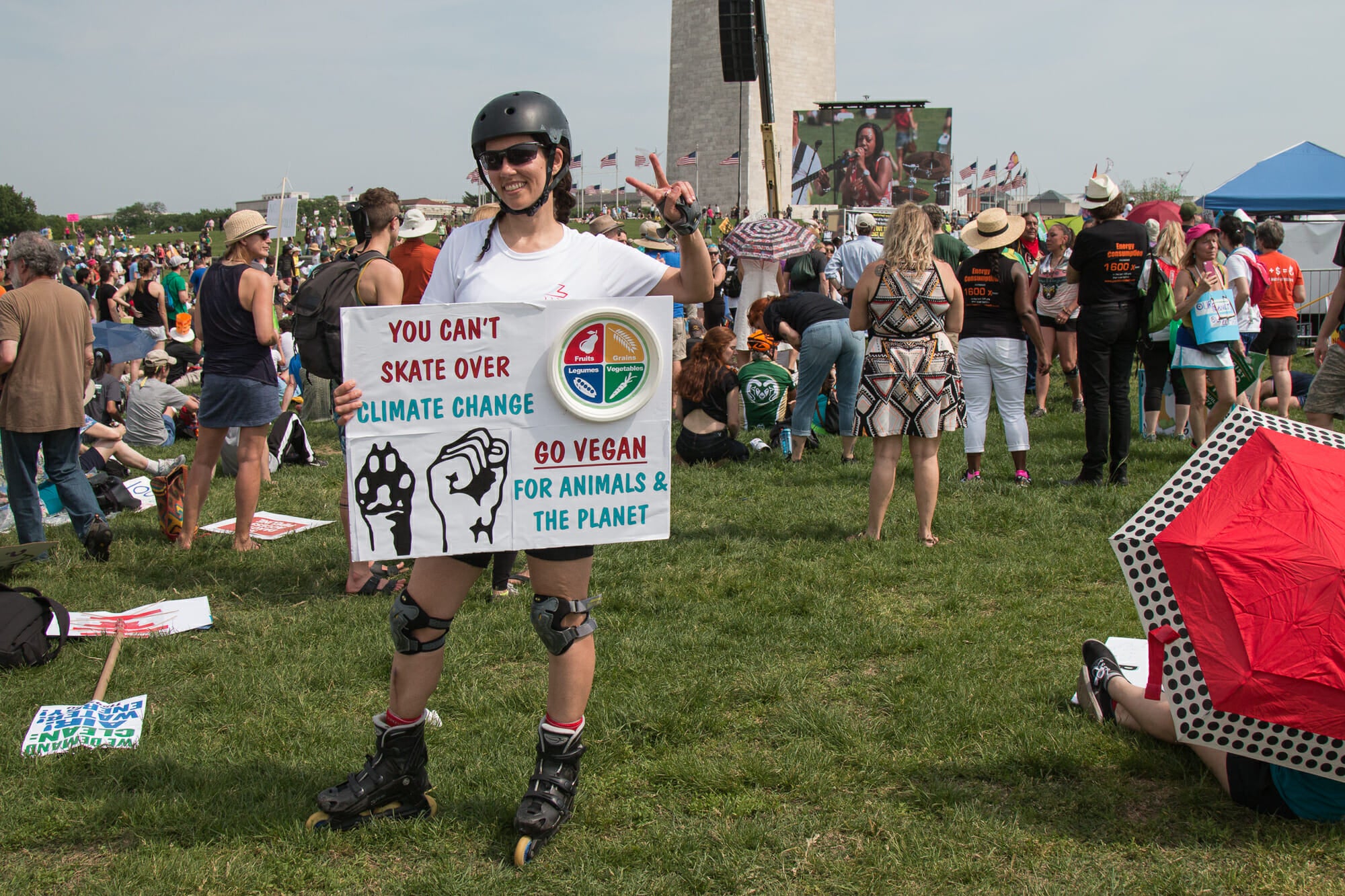 Here are 36 more photos that capture the spirit and signs of the Peoples Climate March.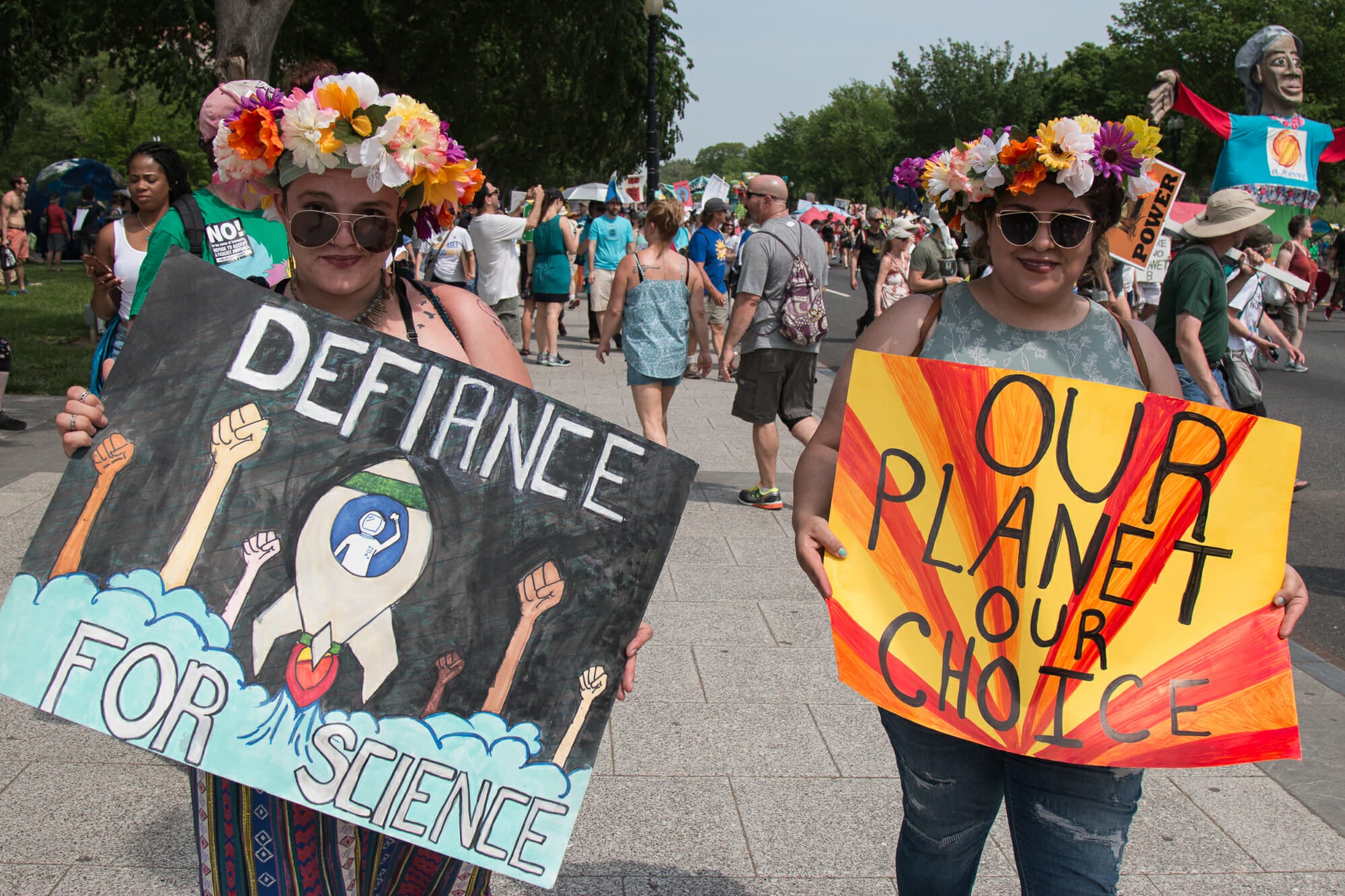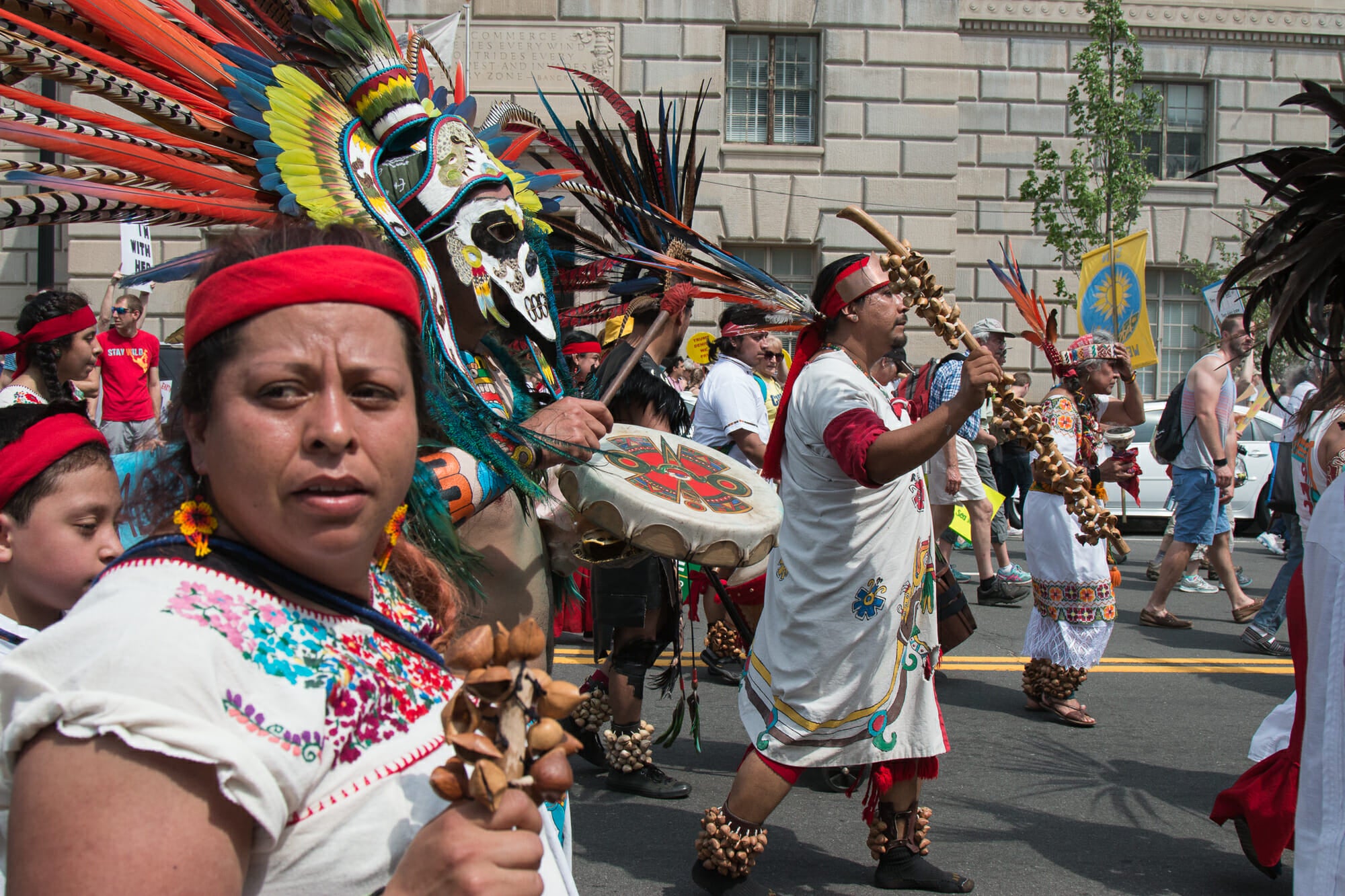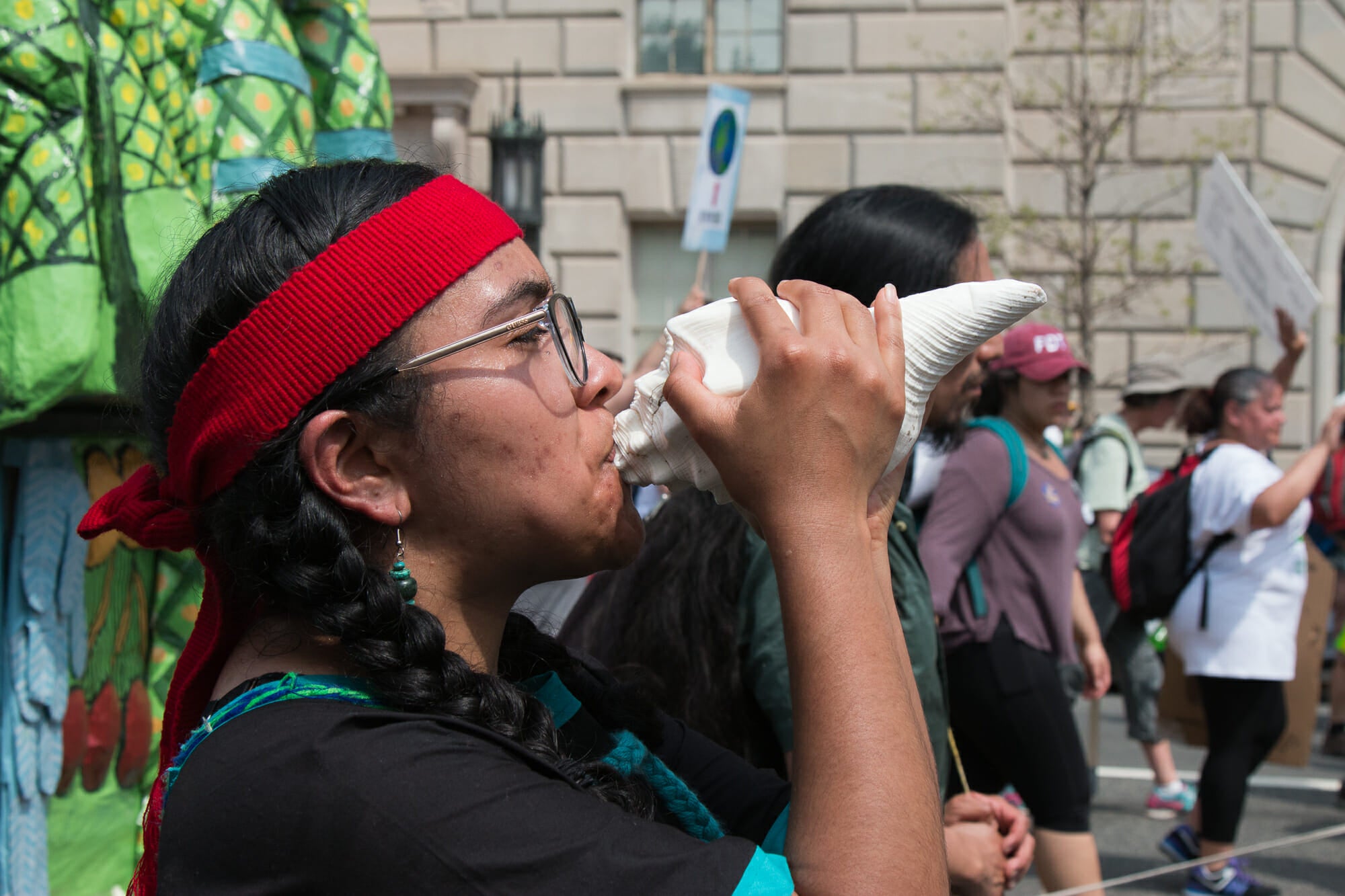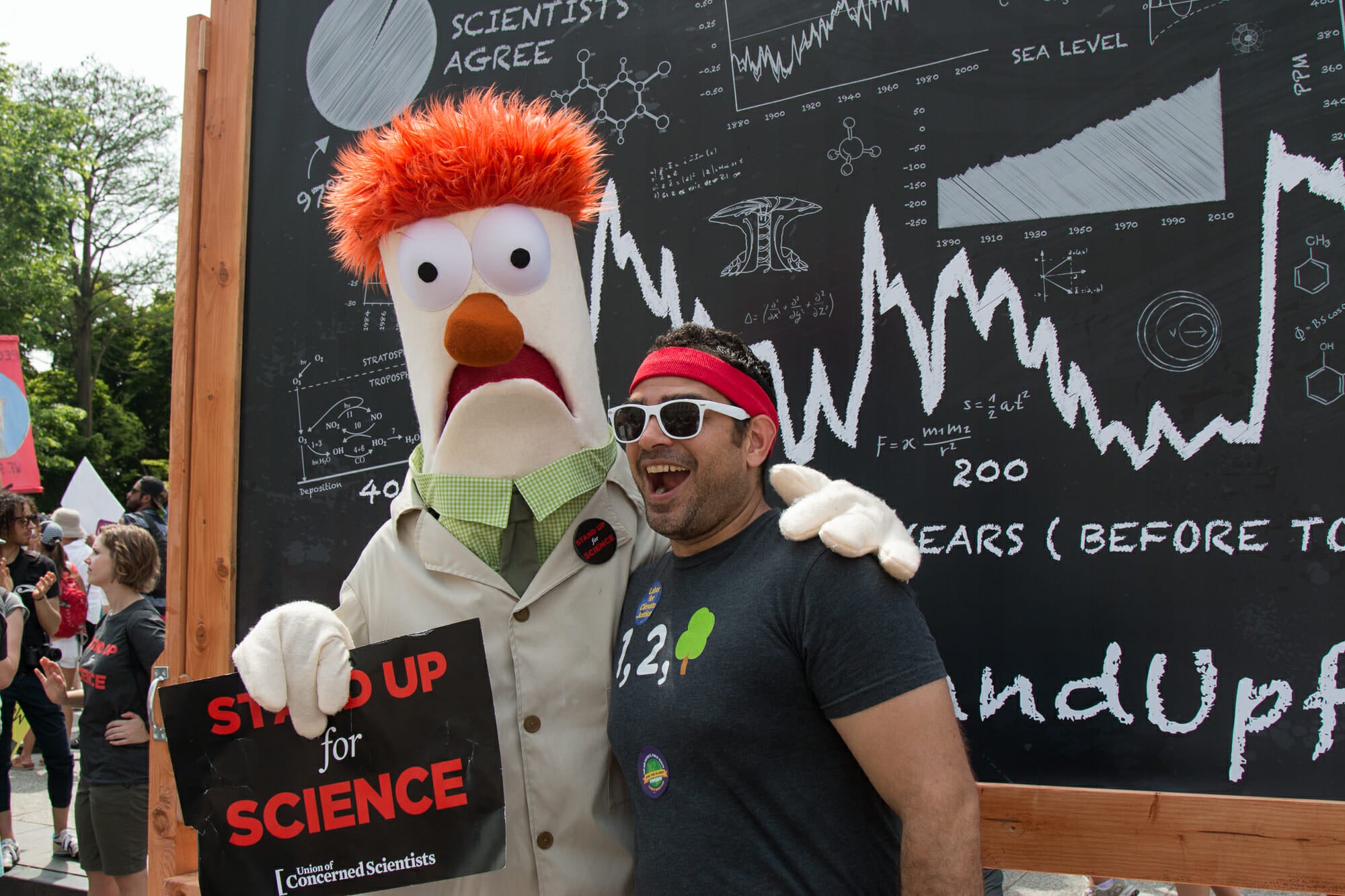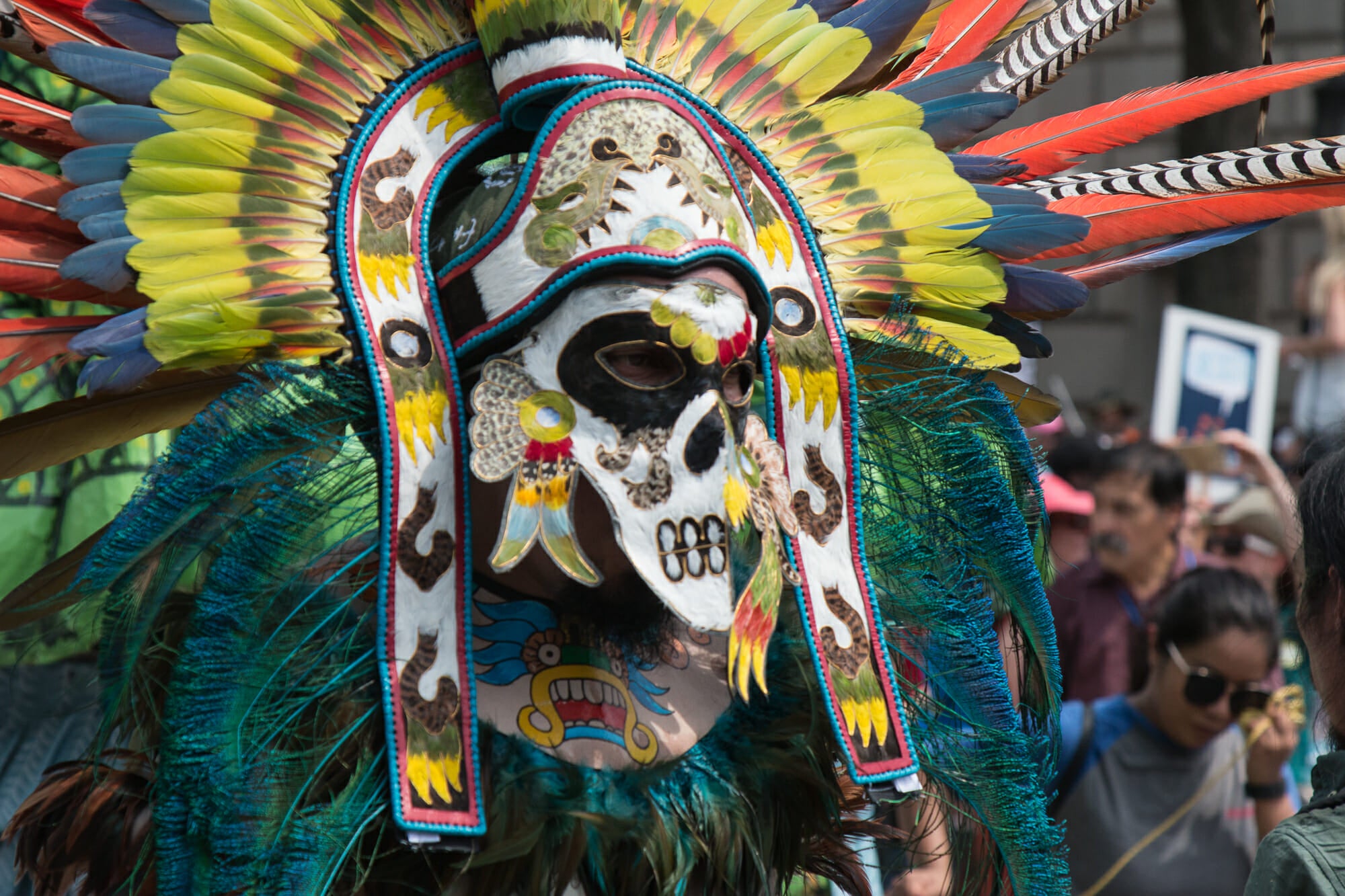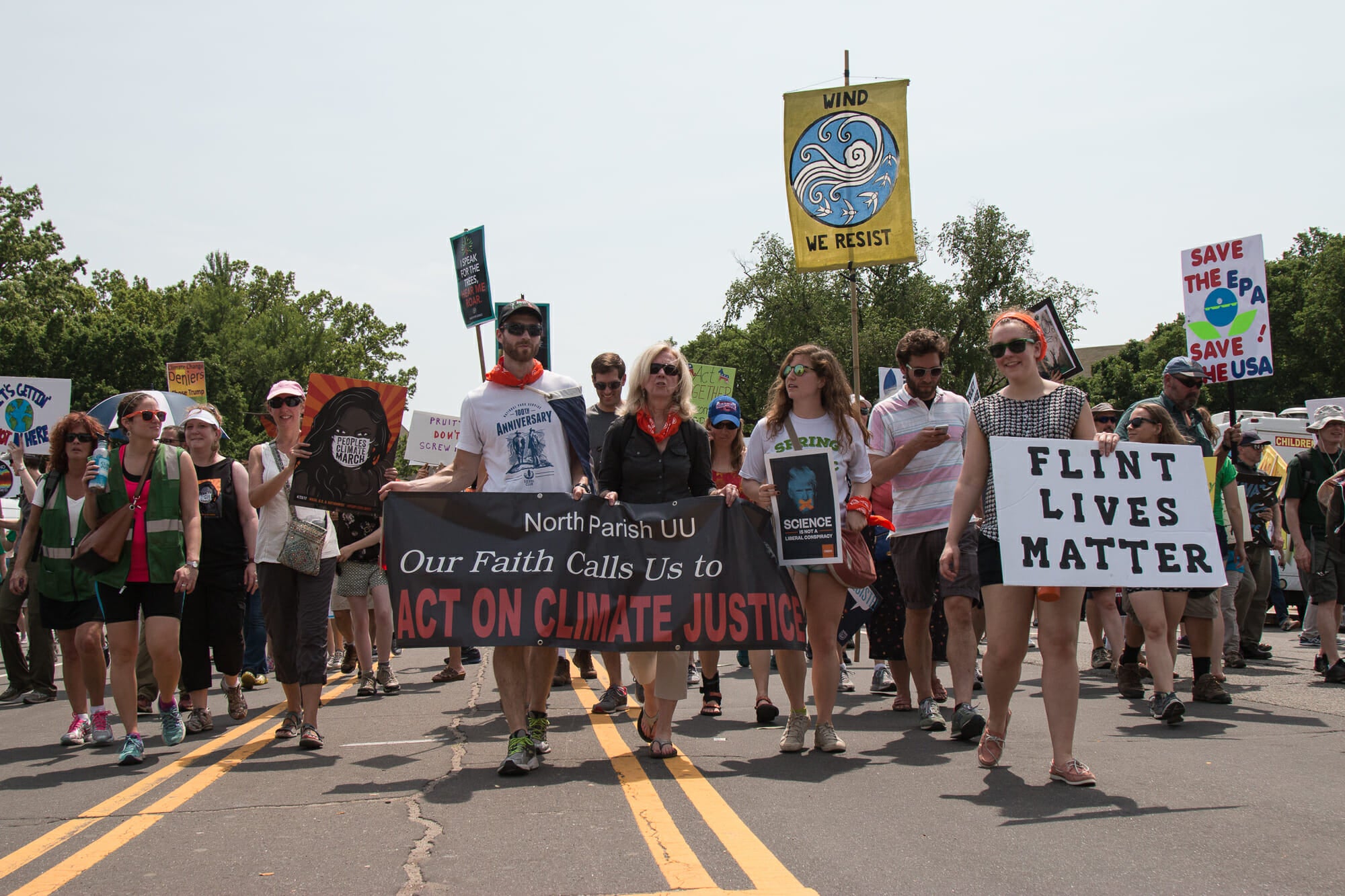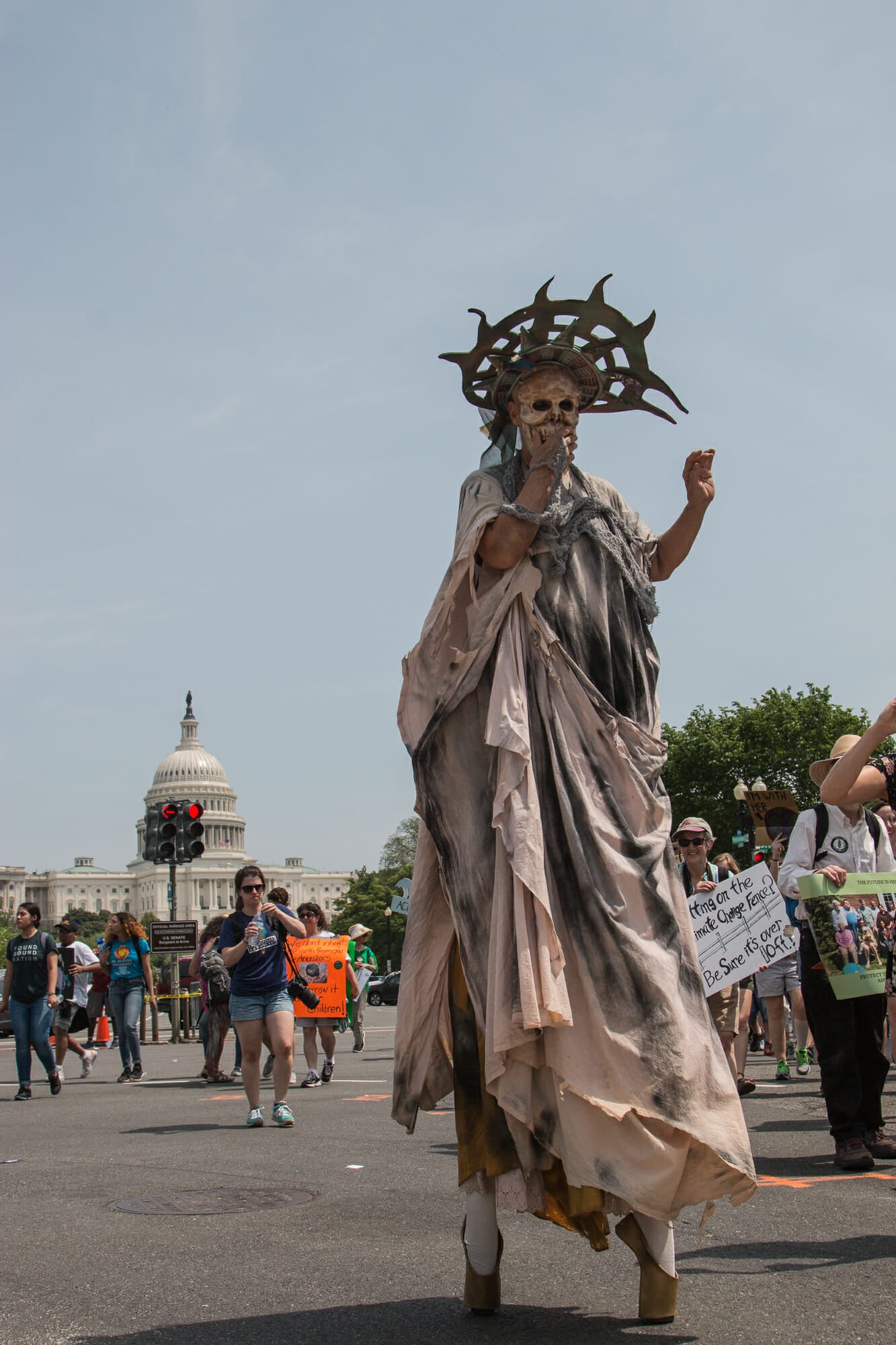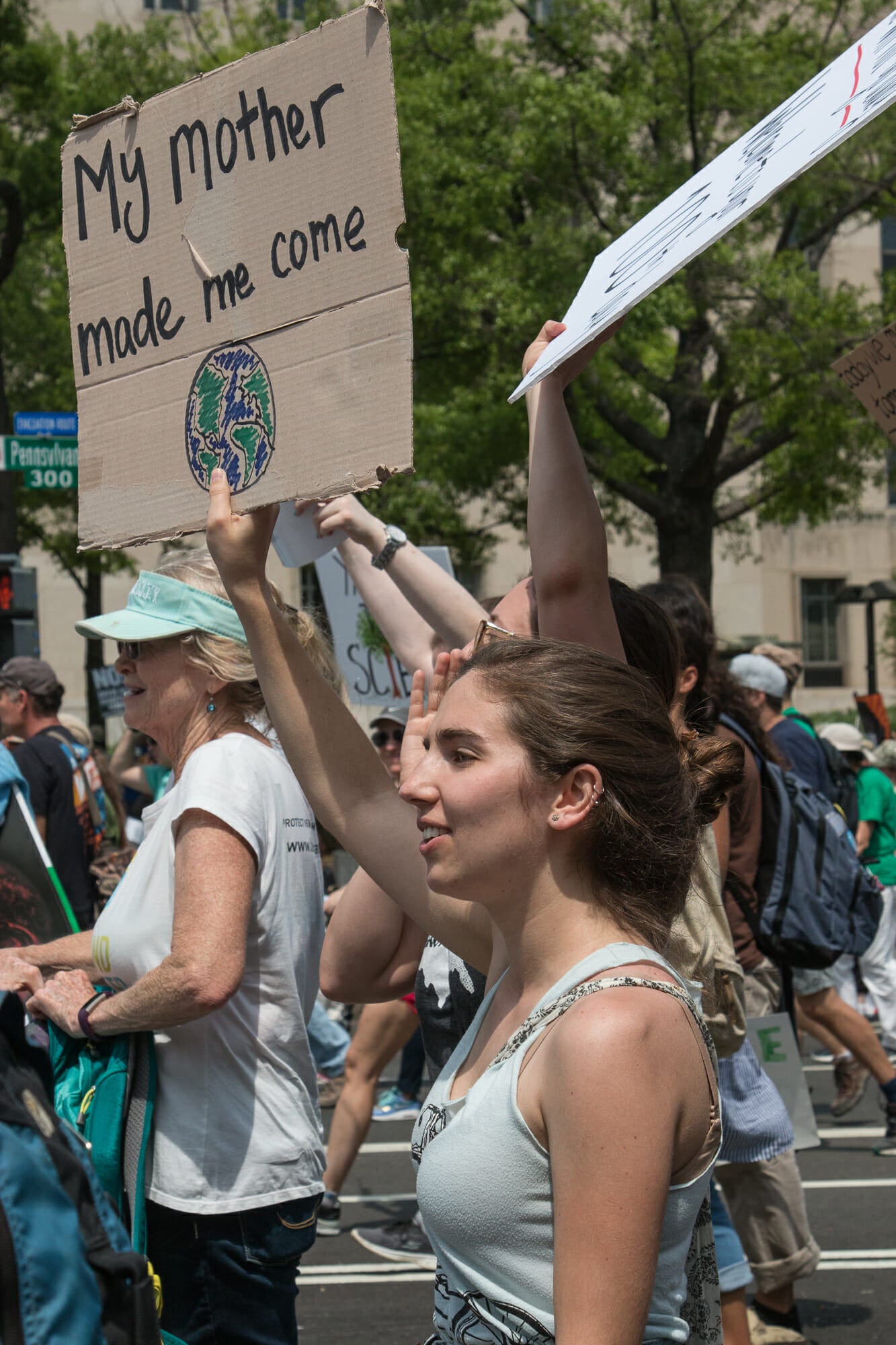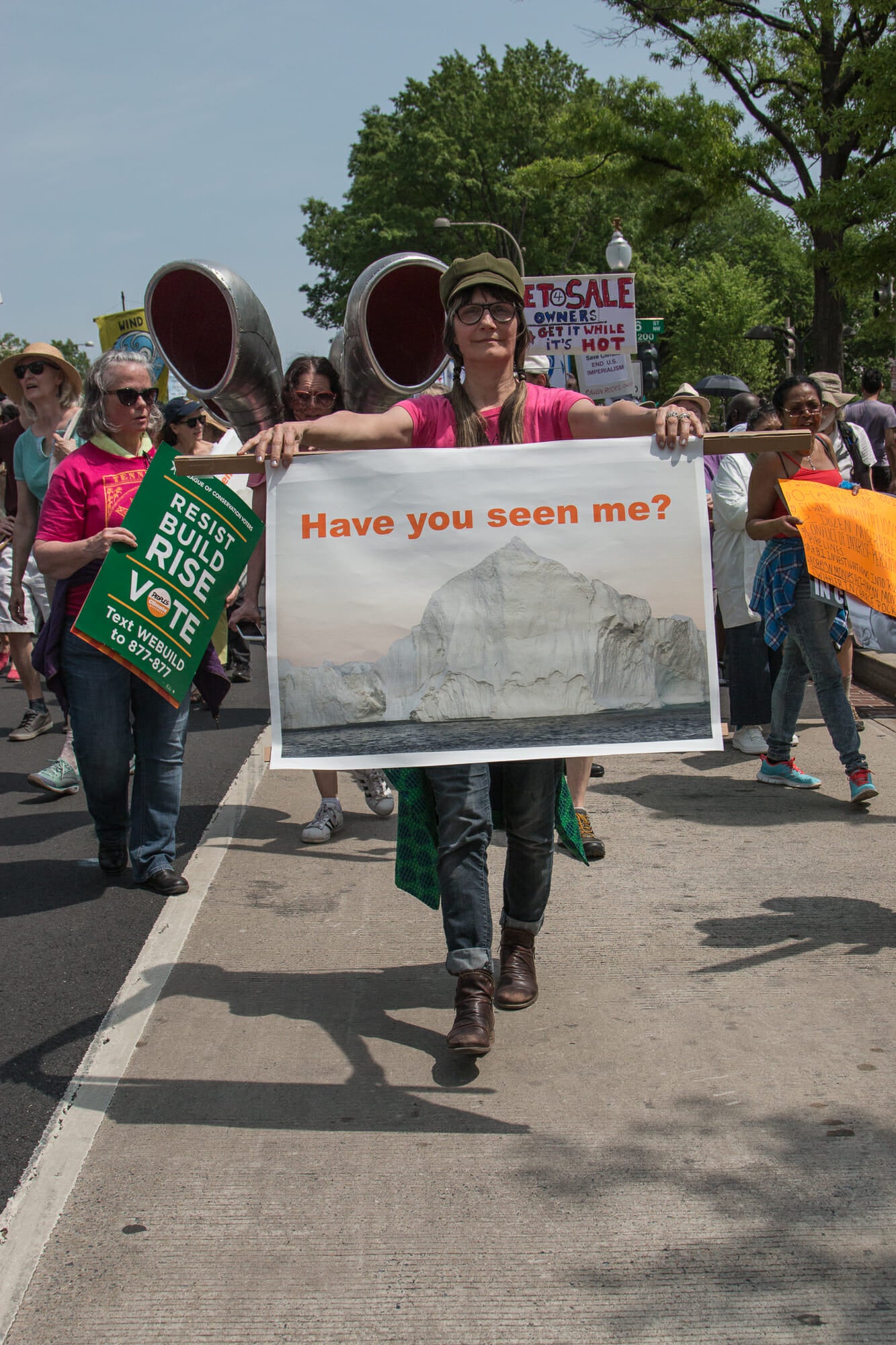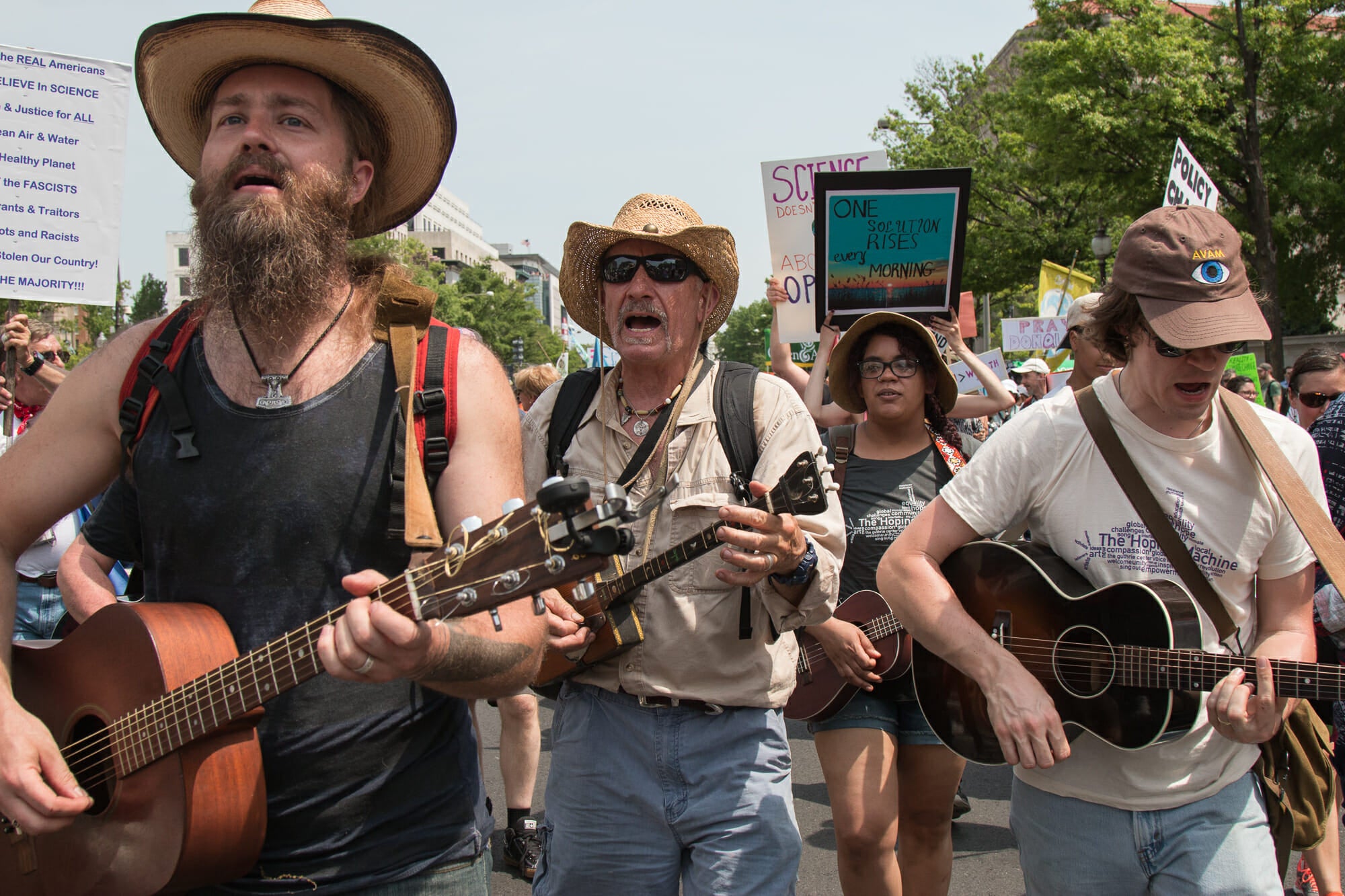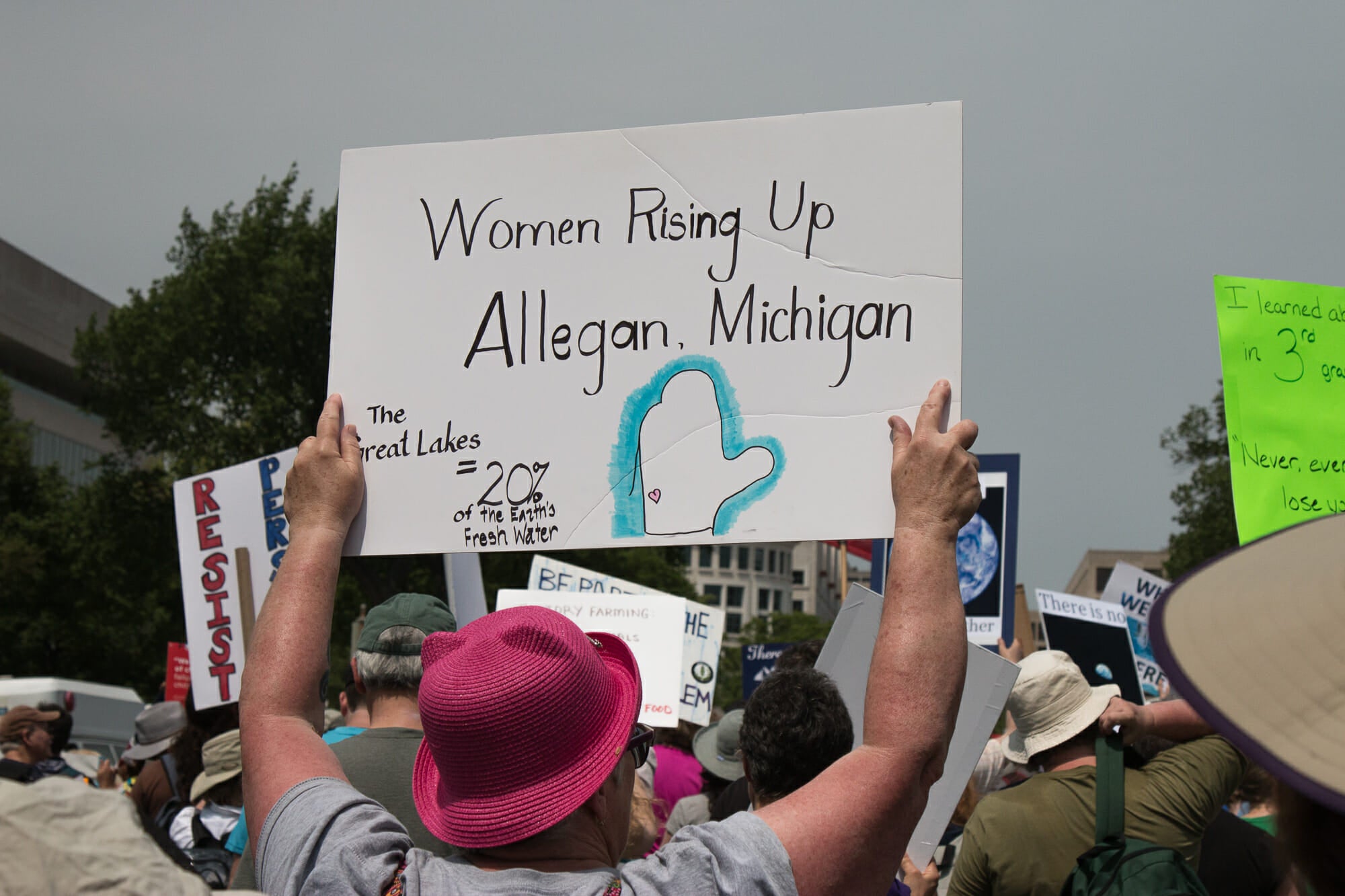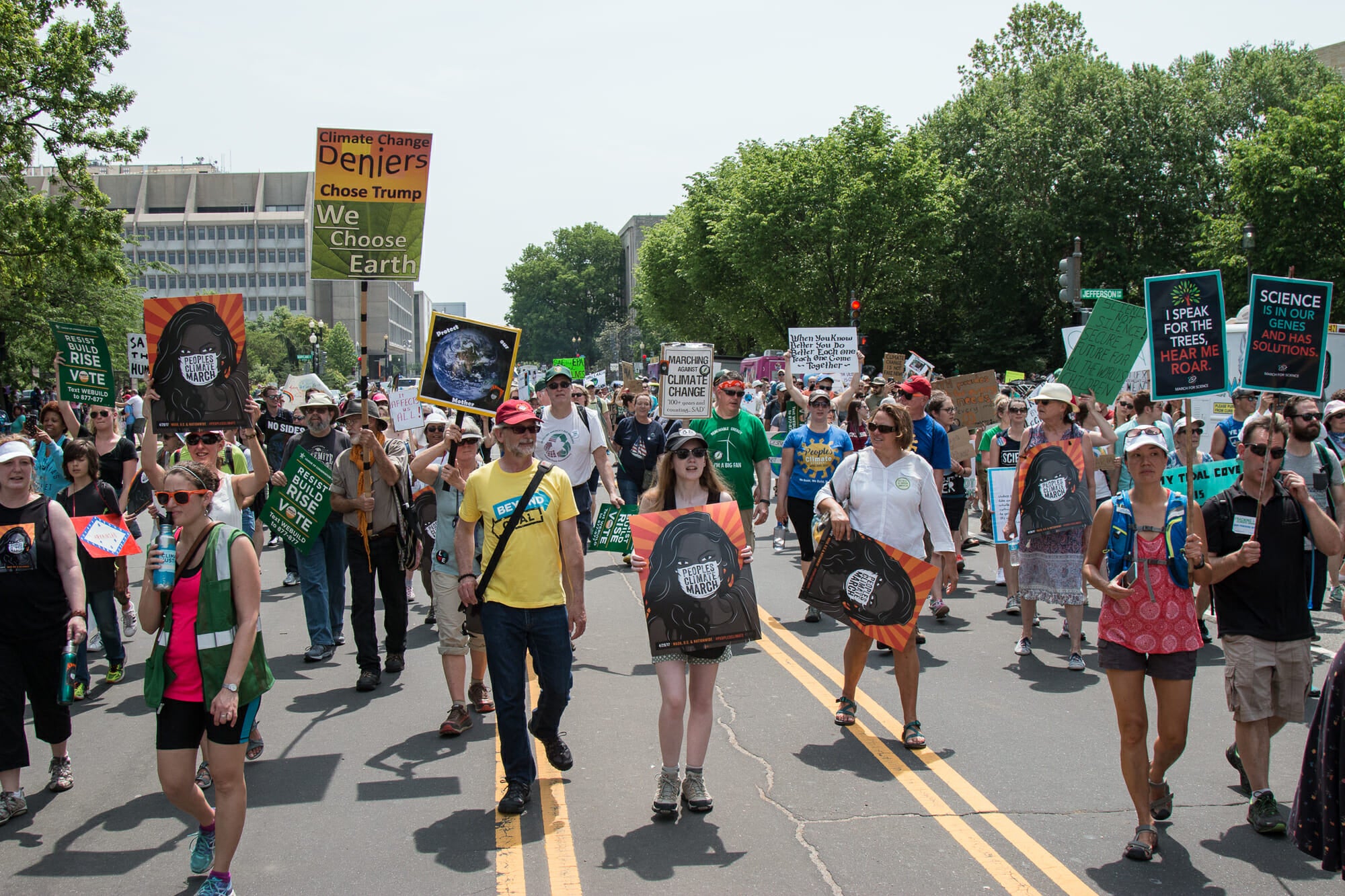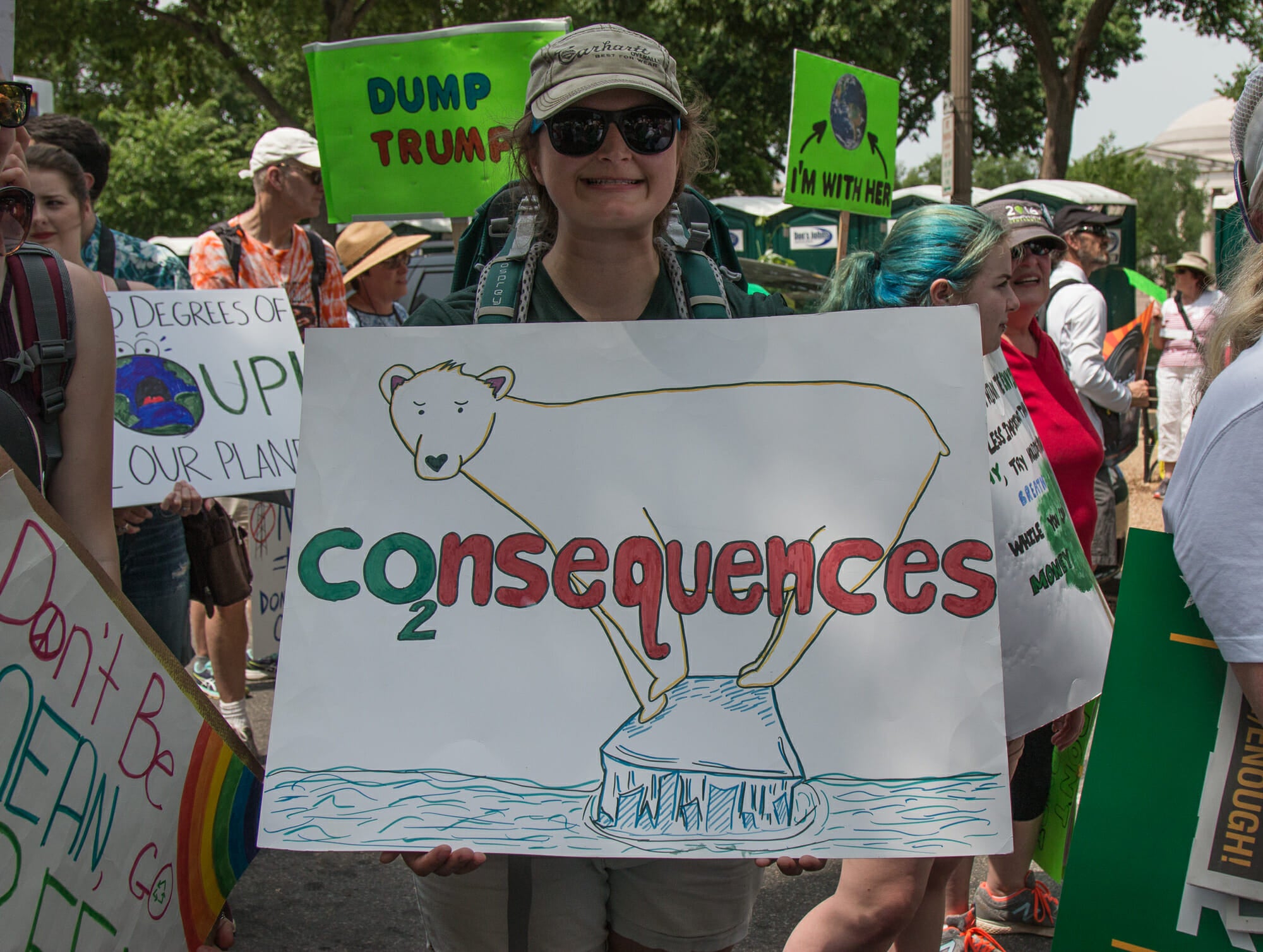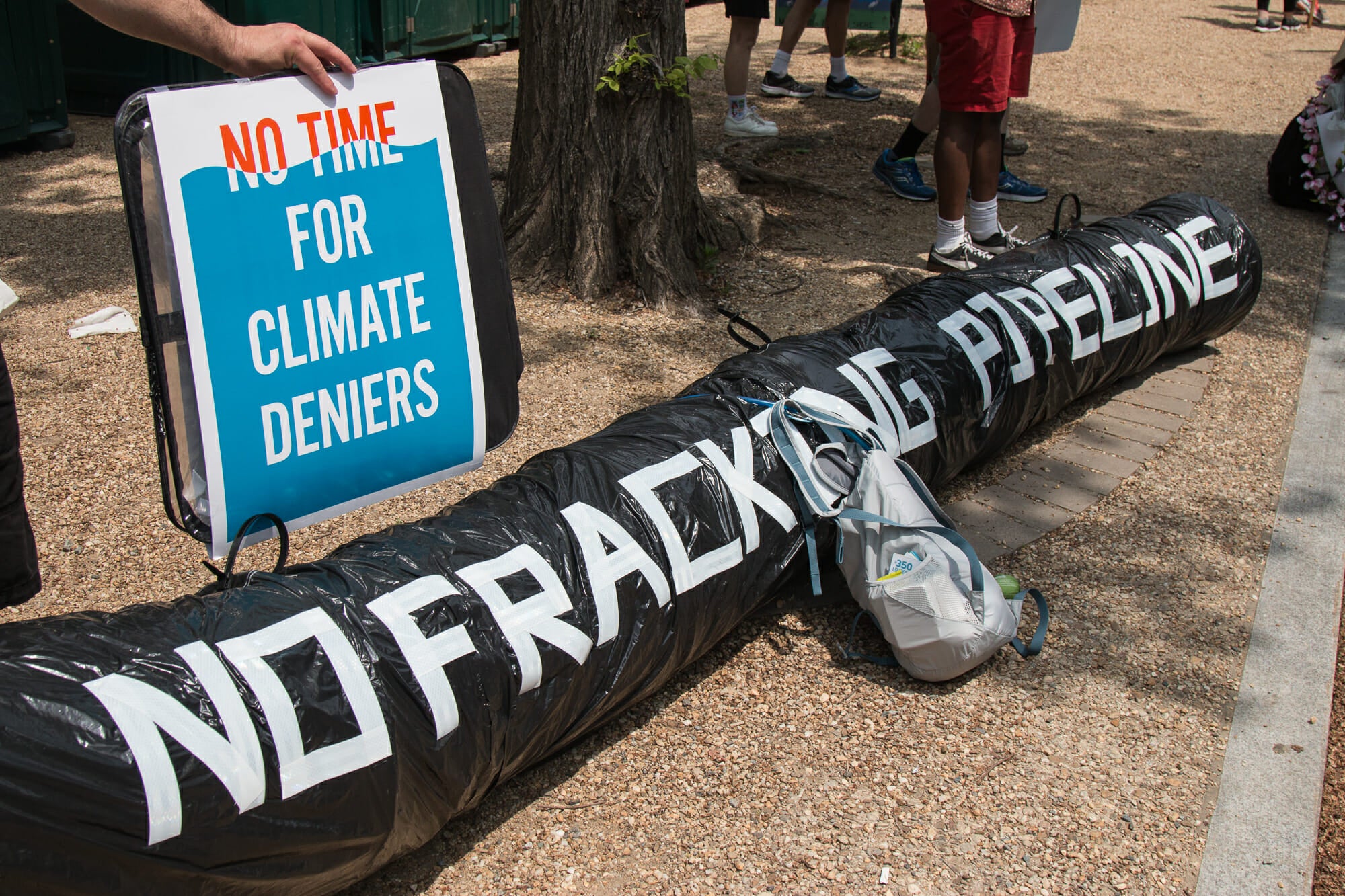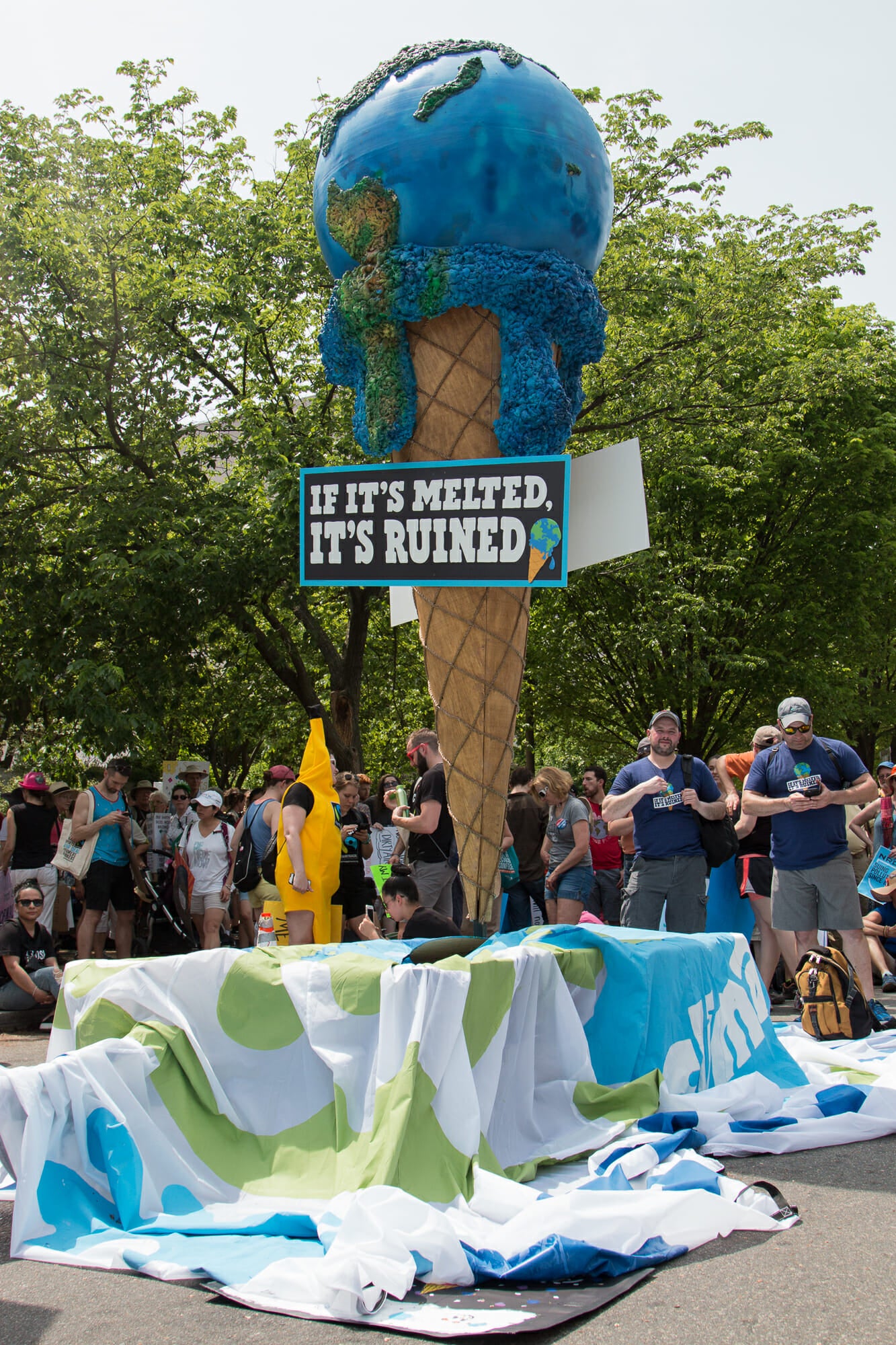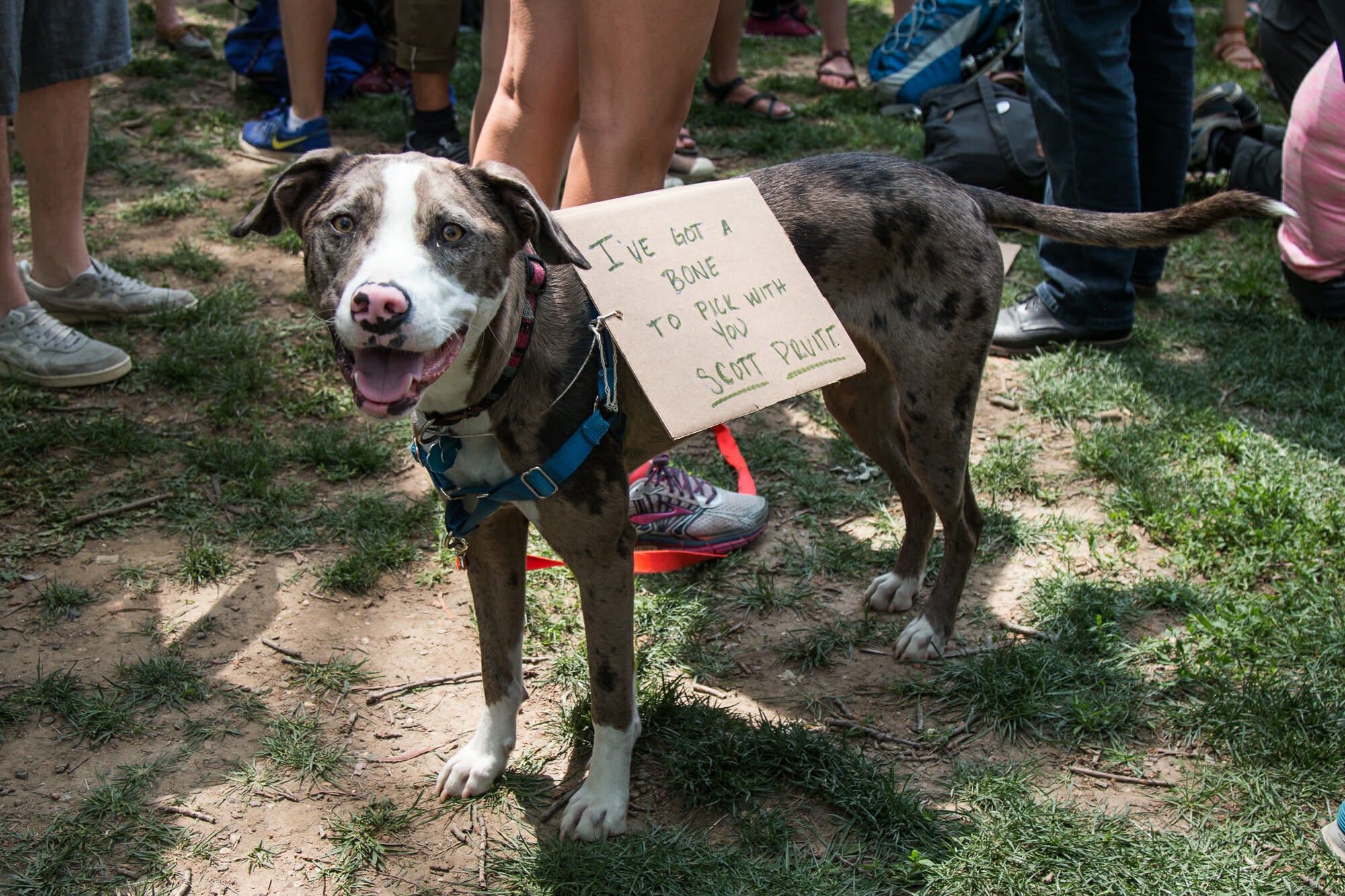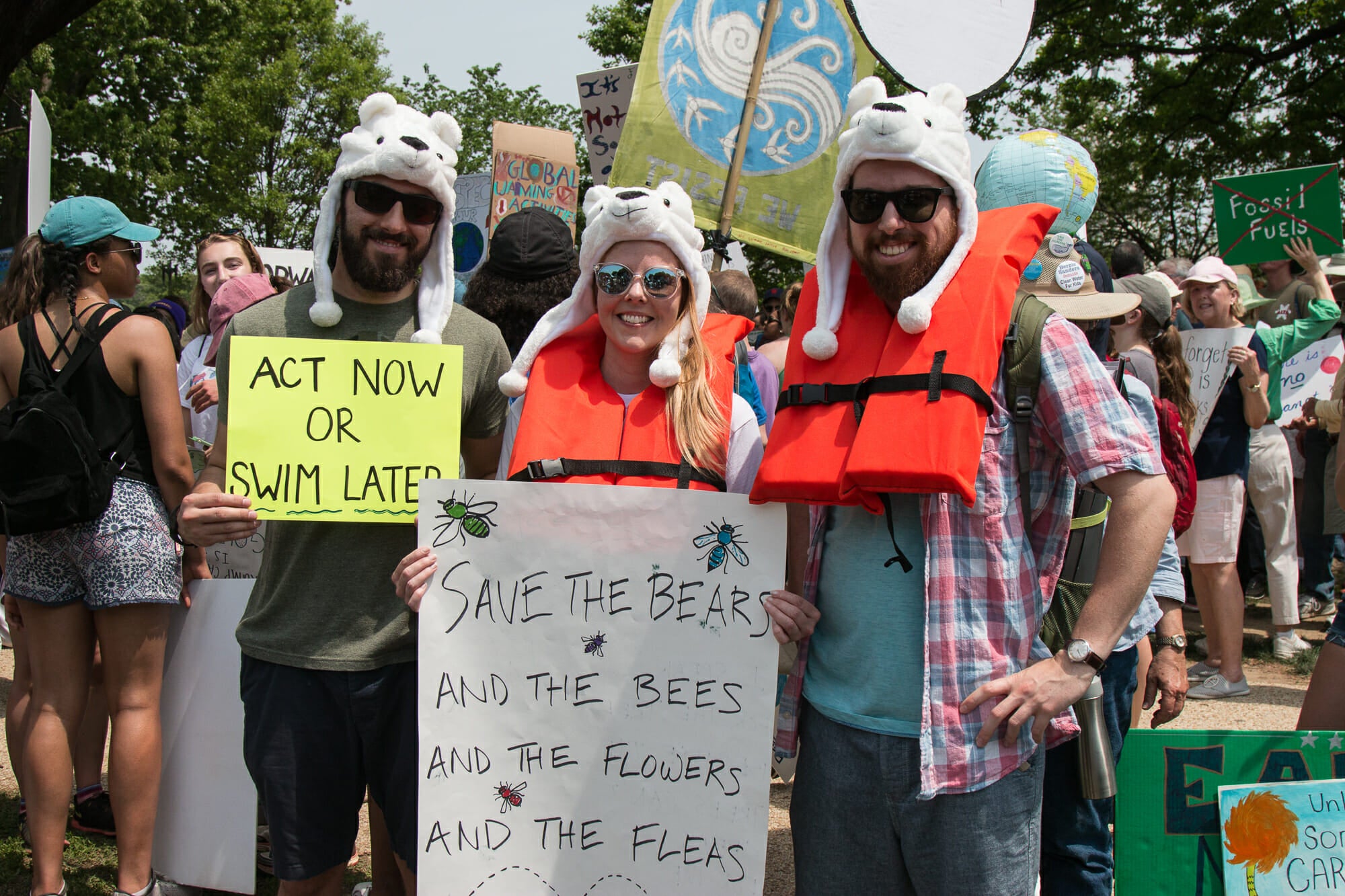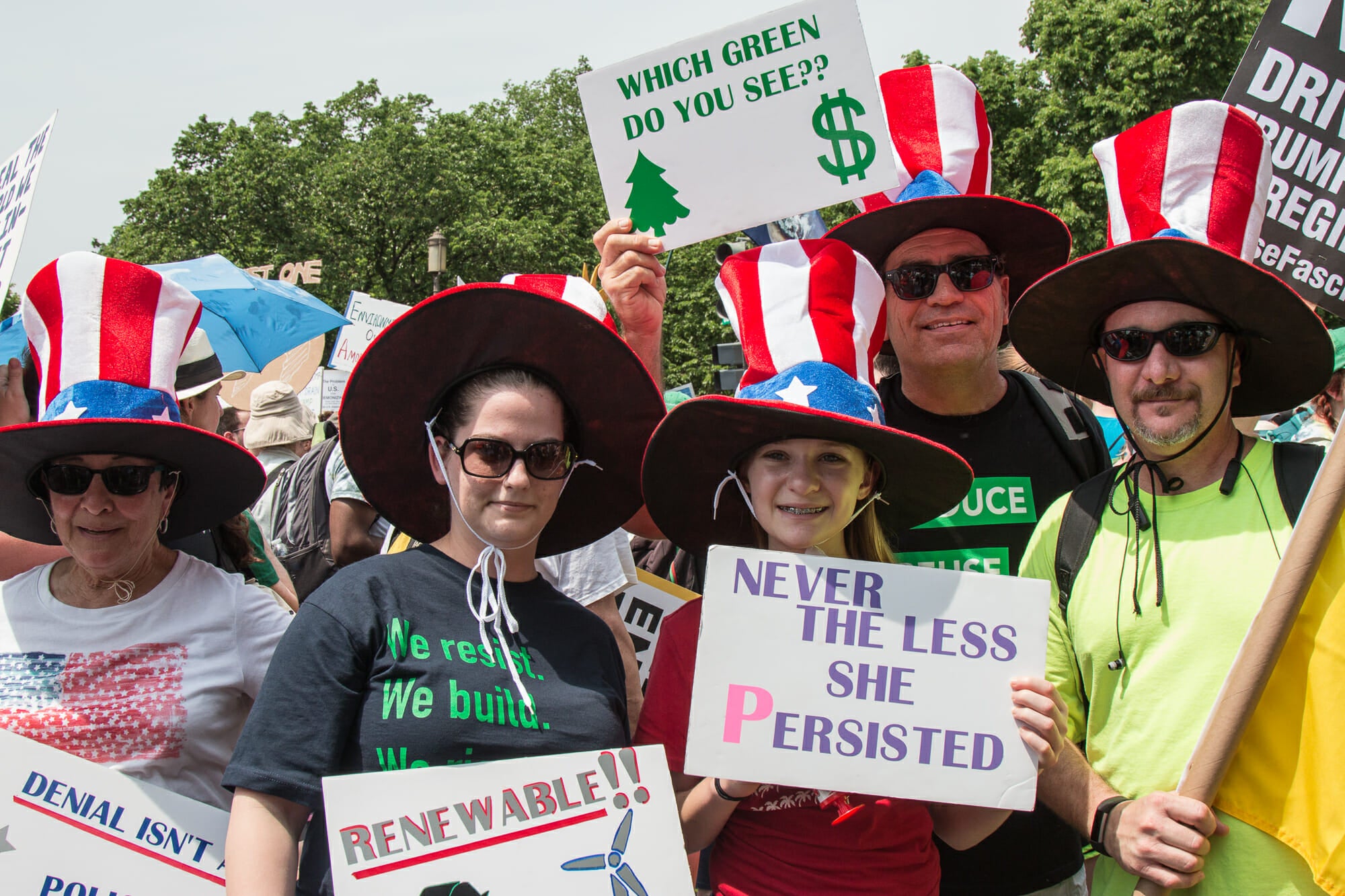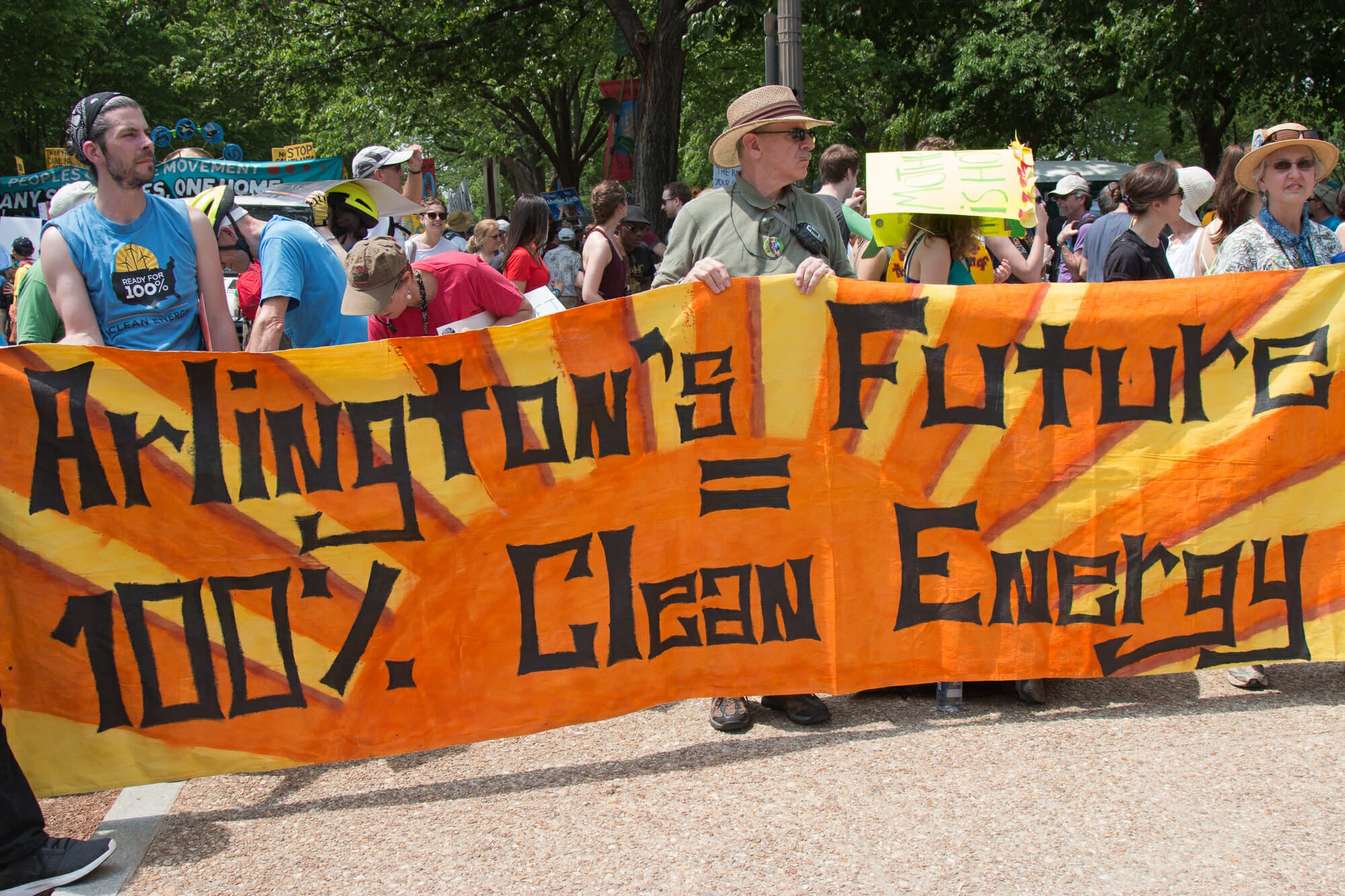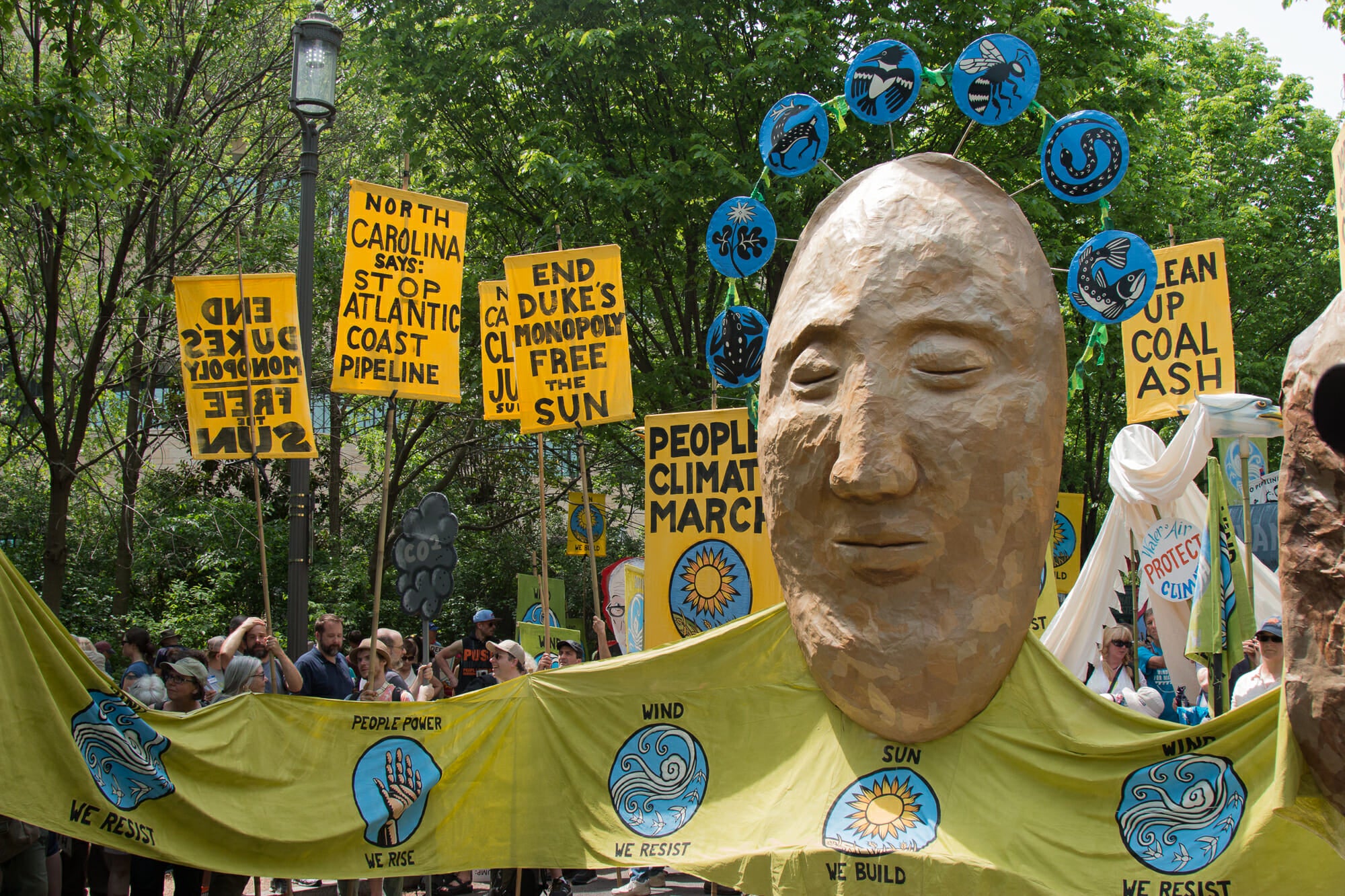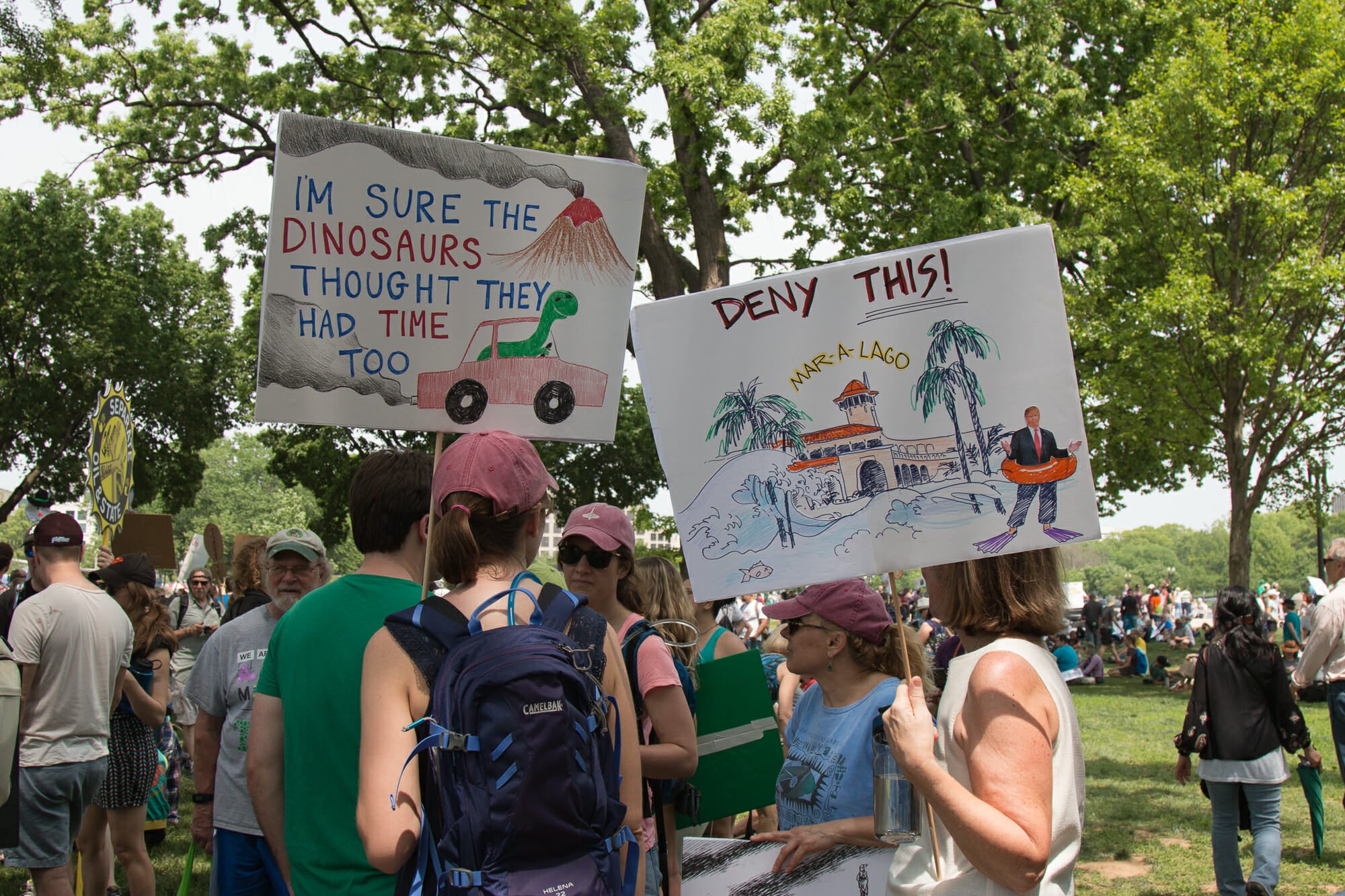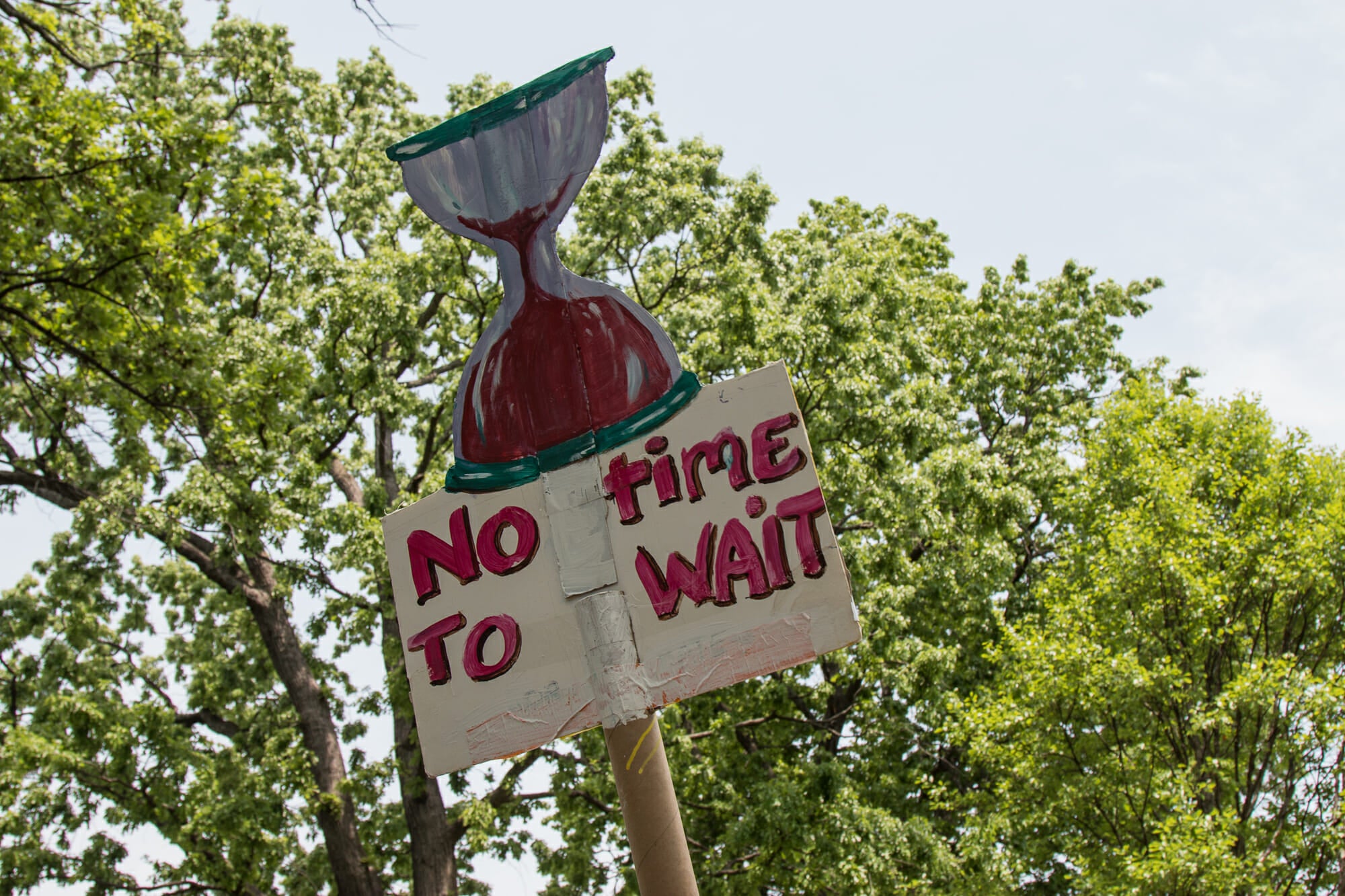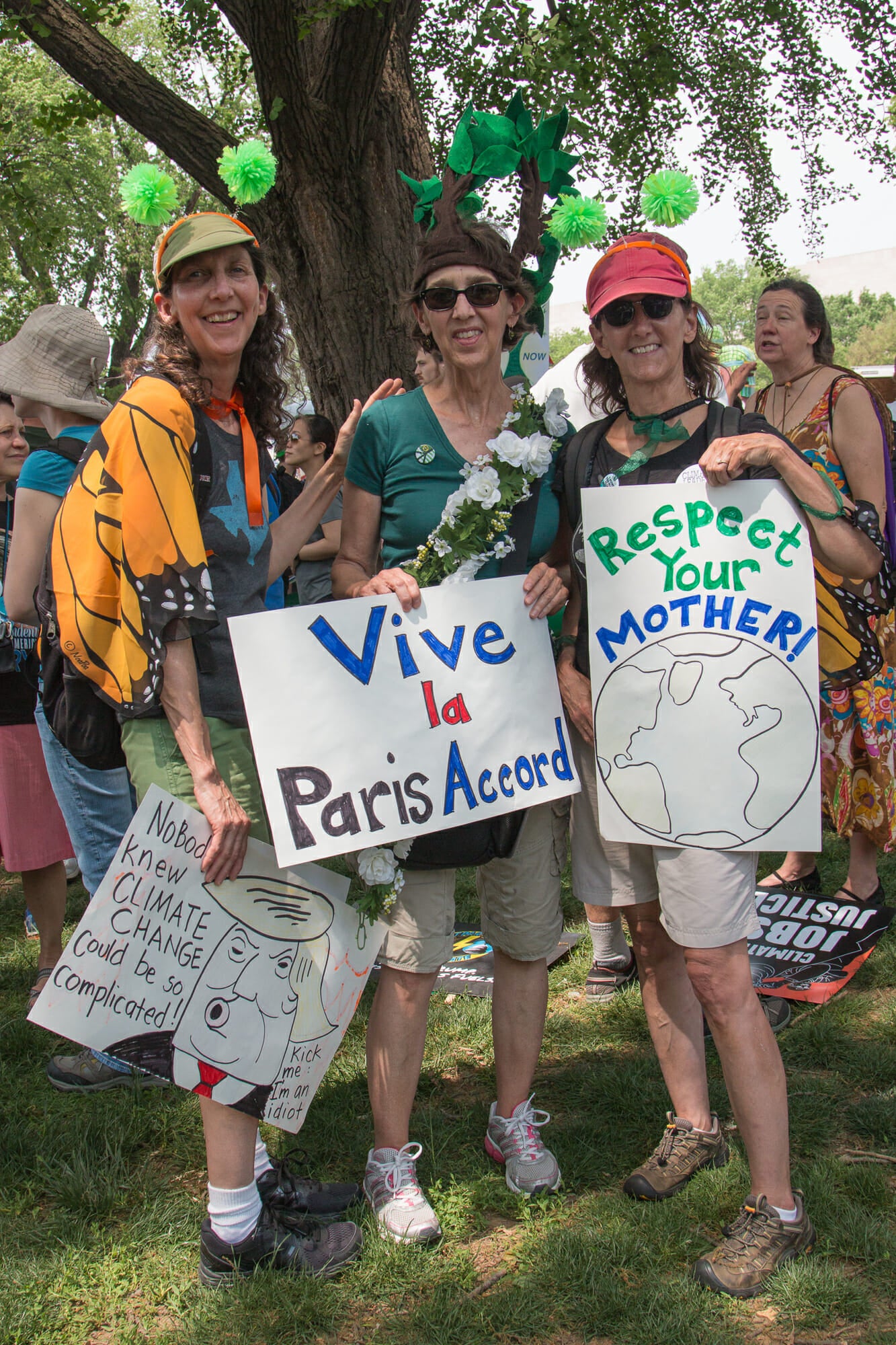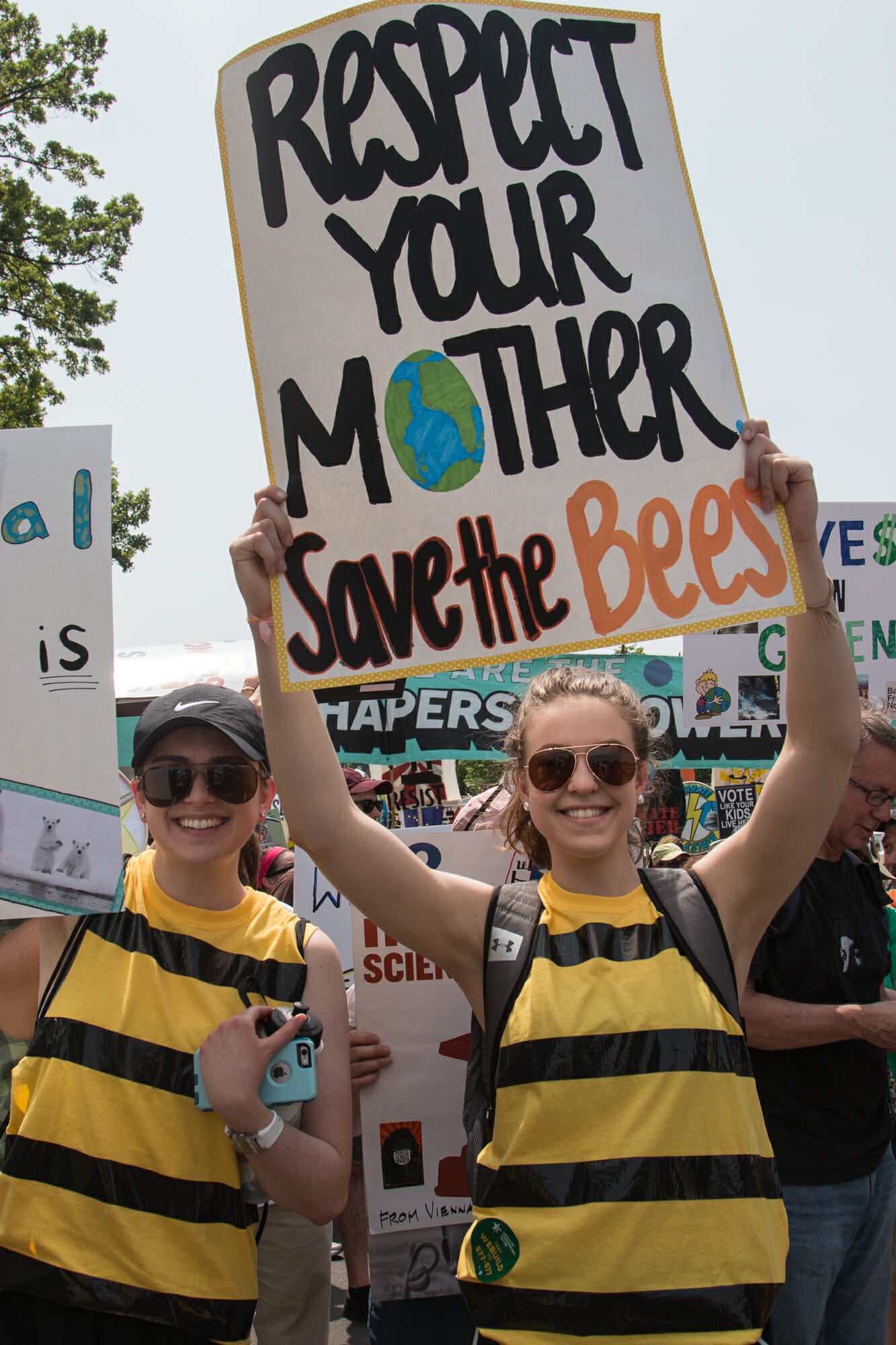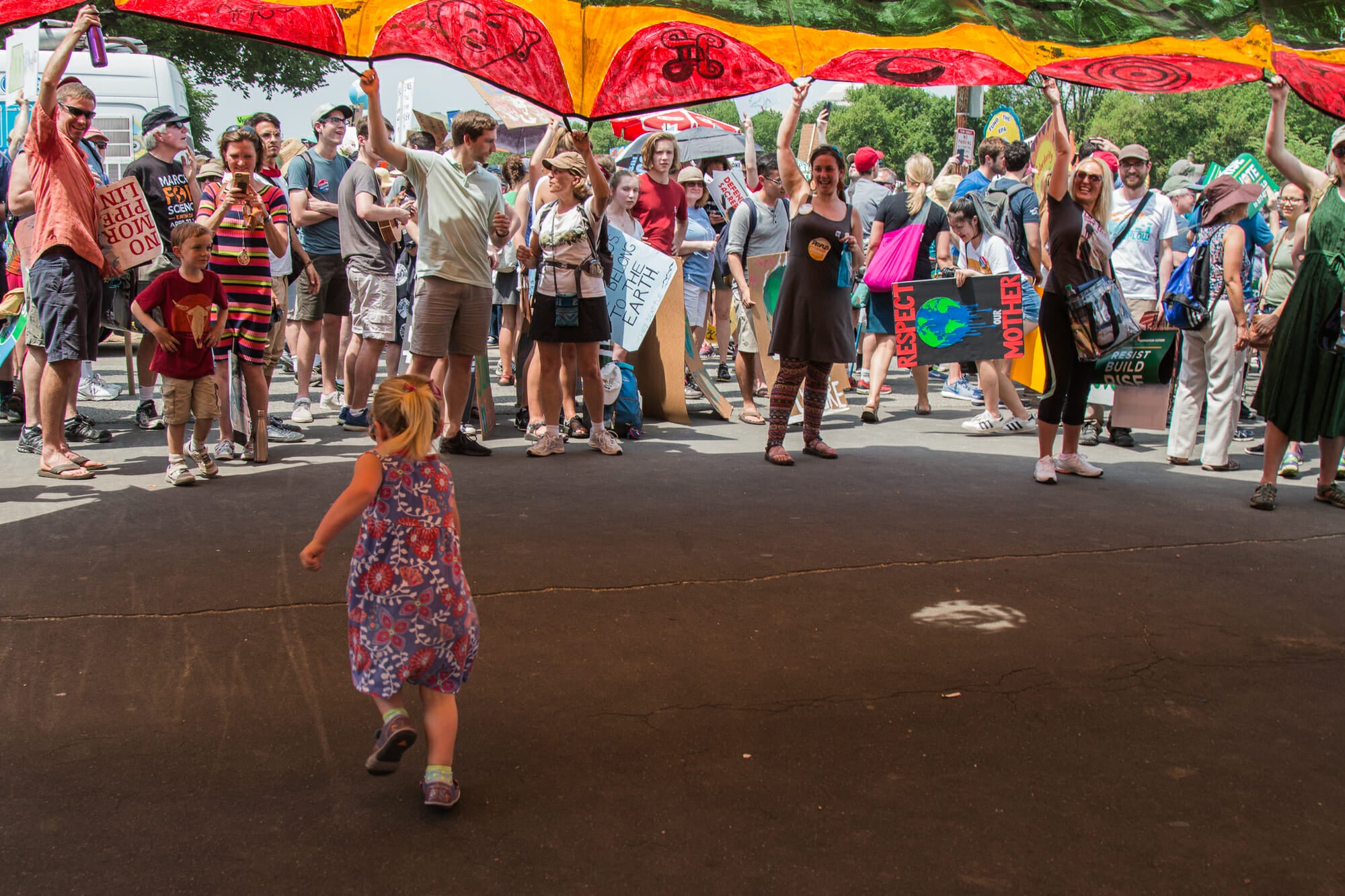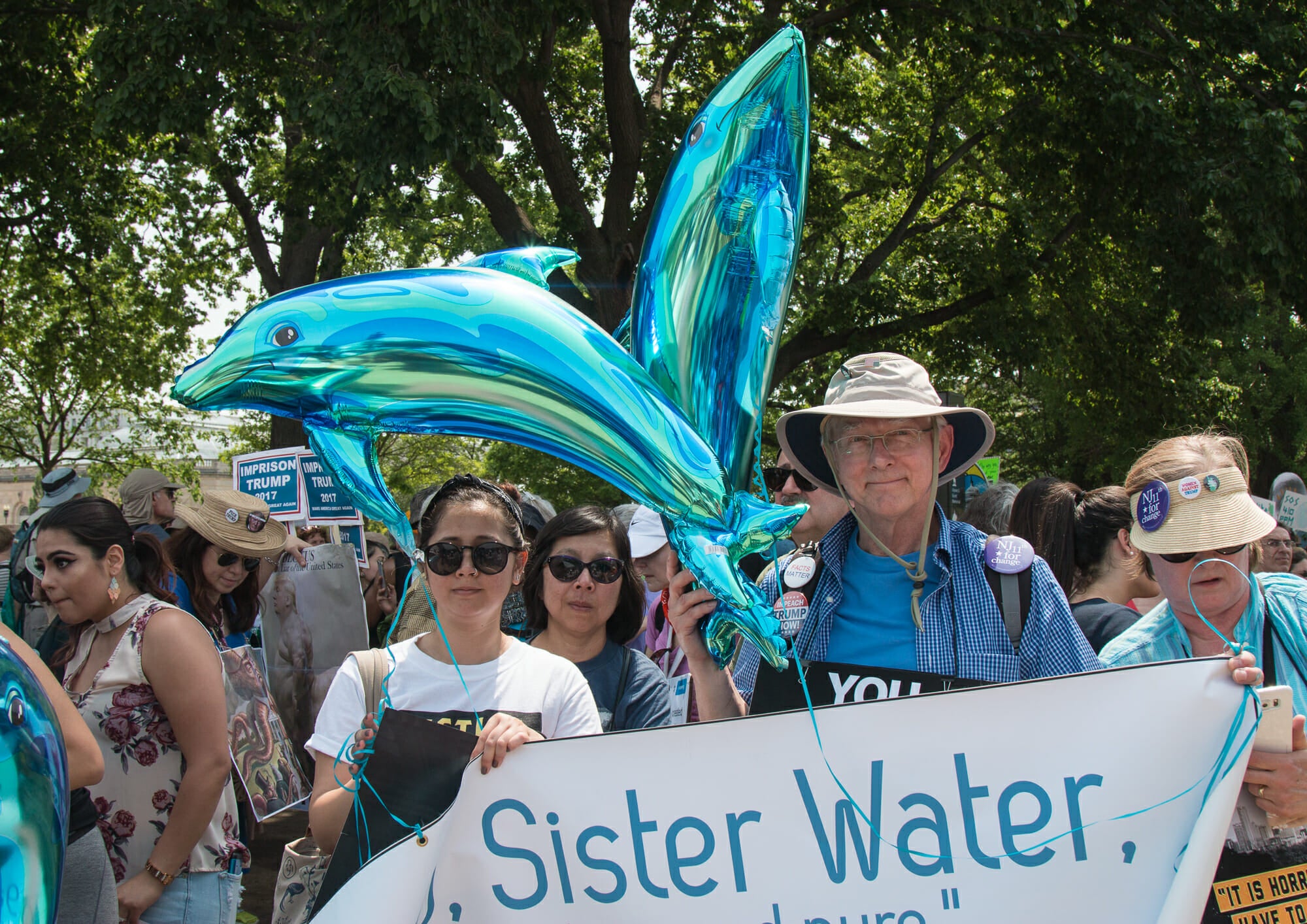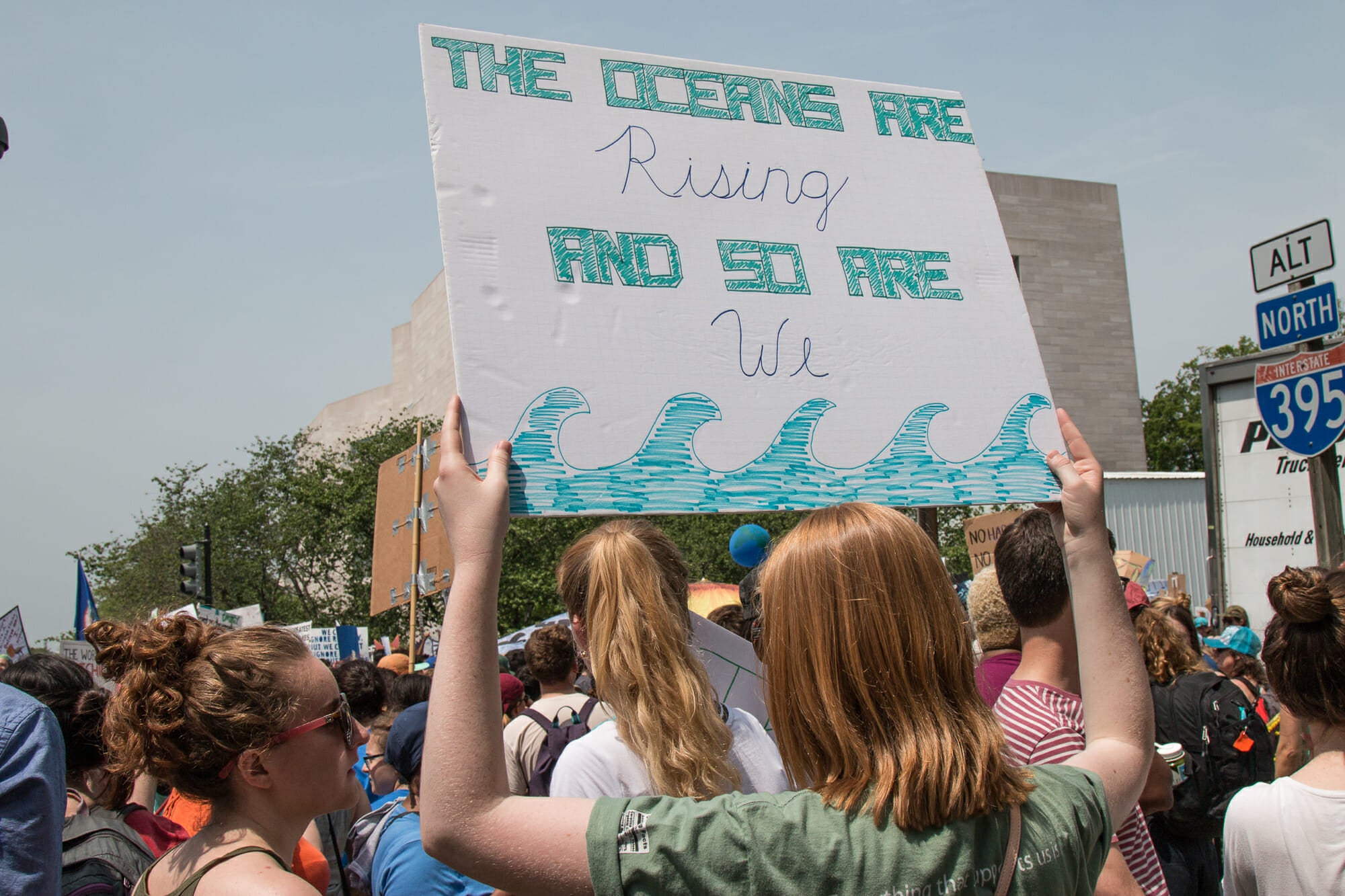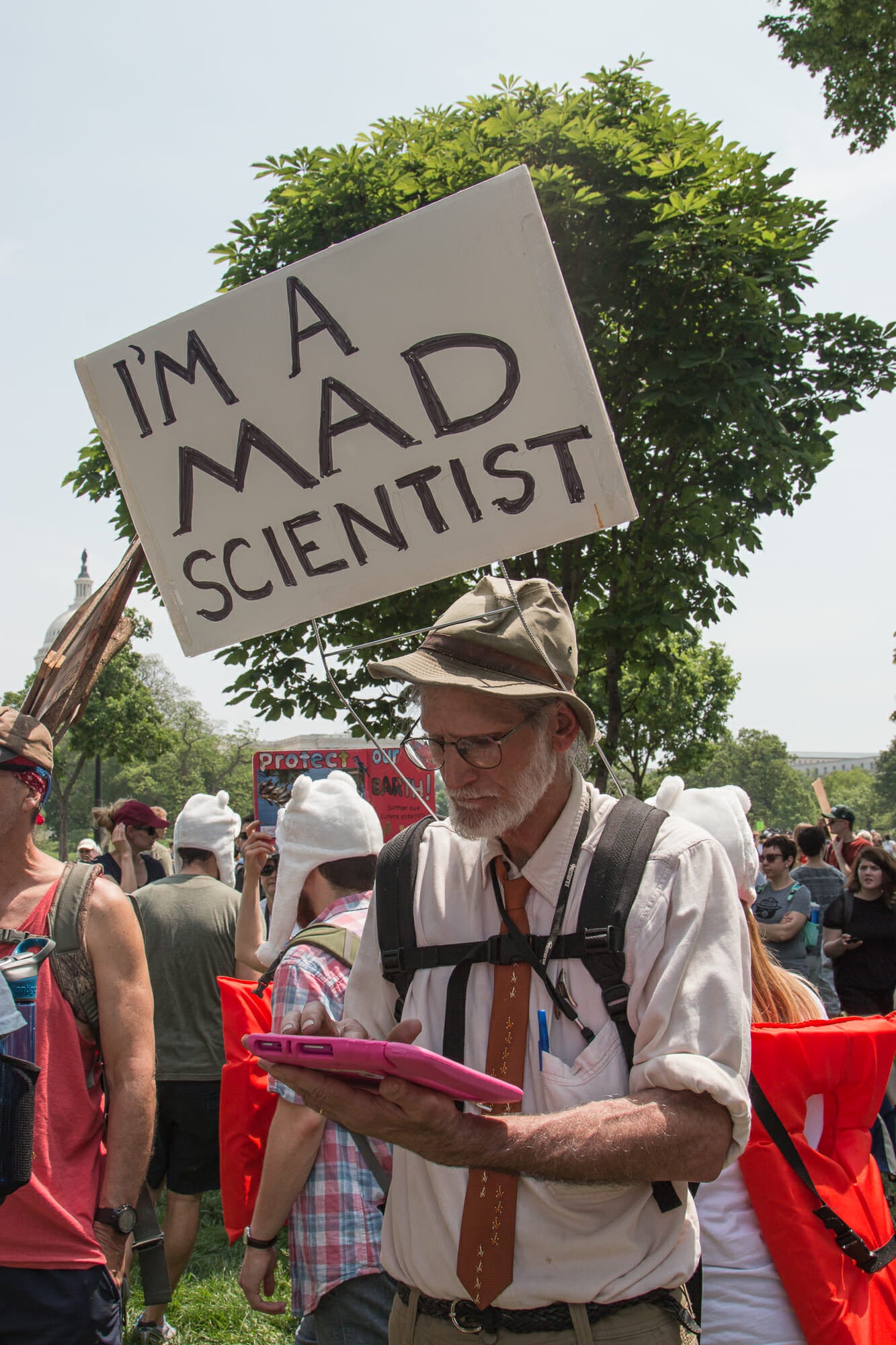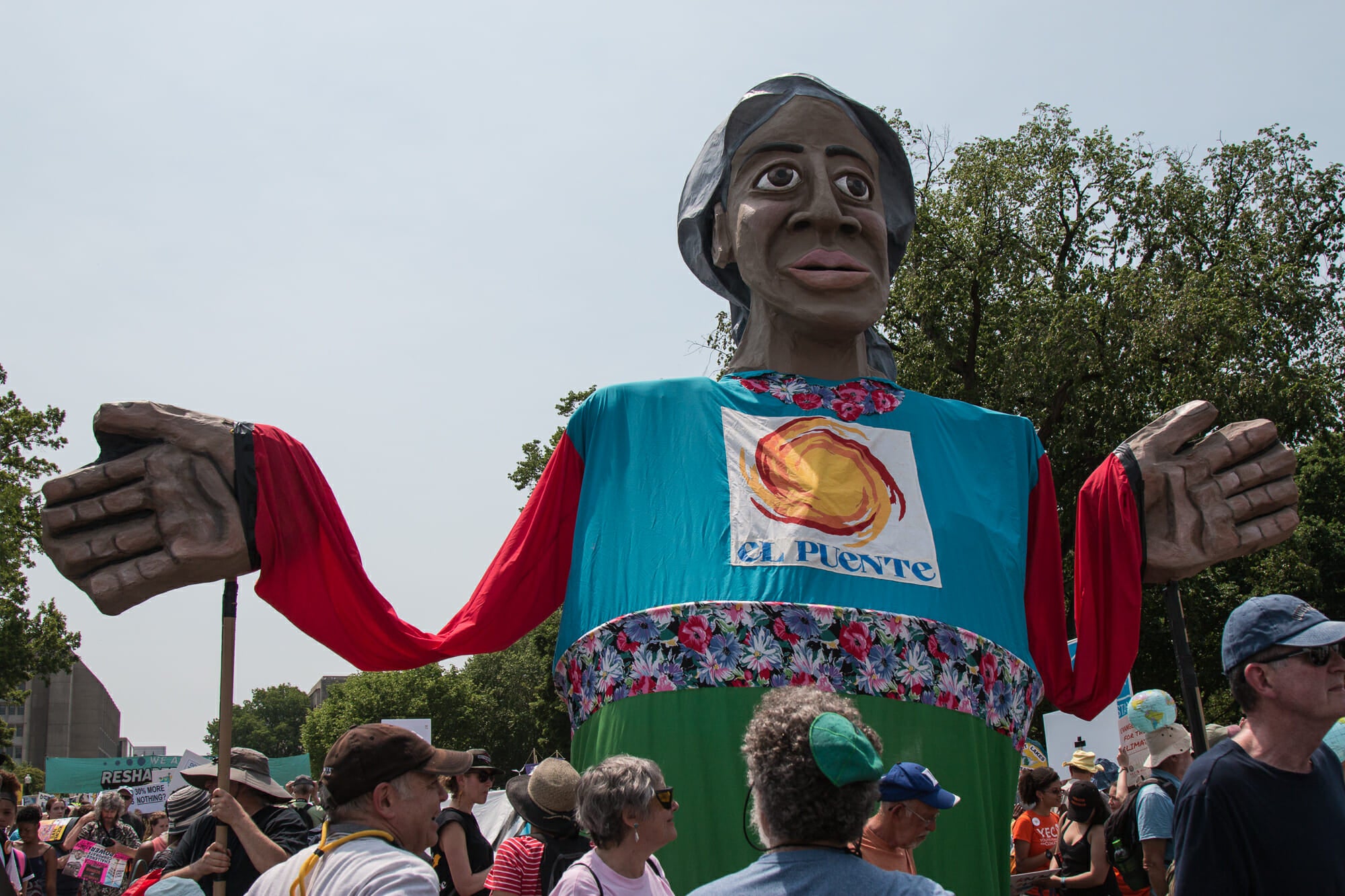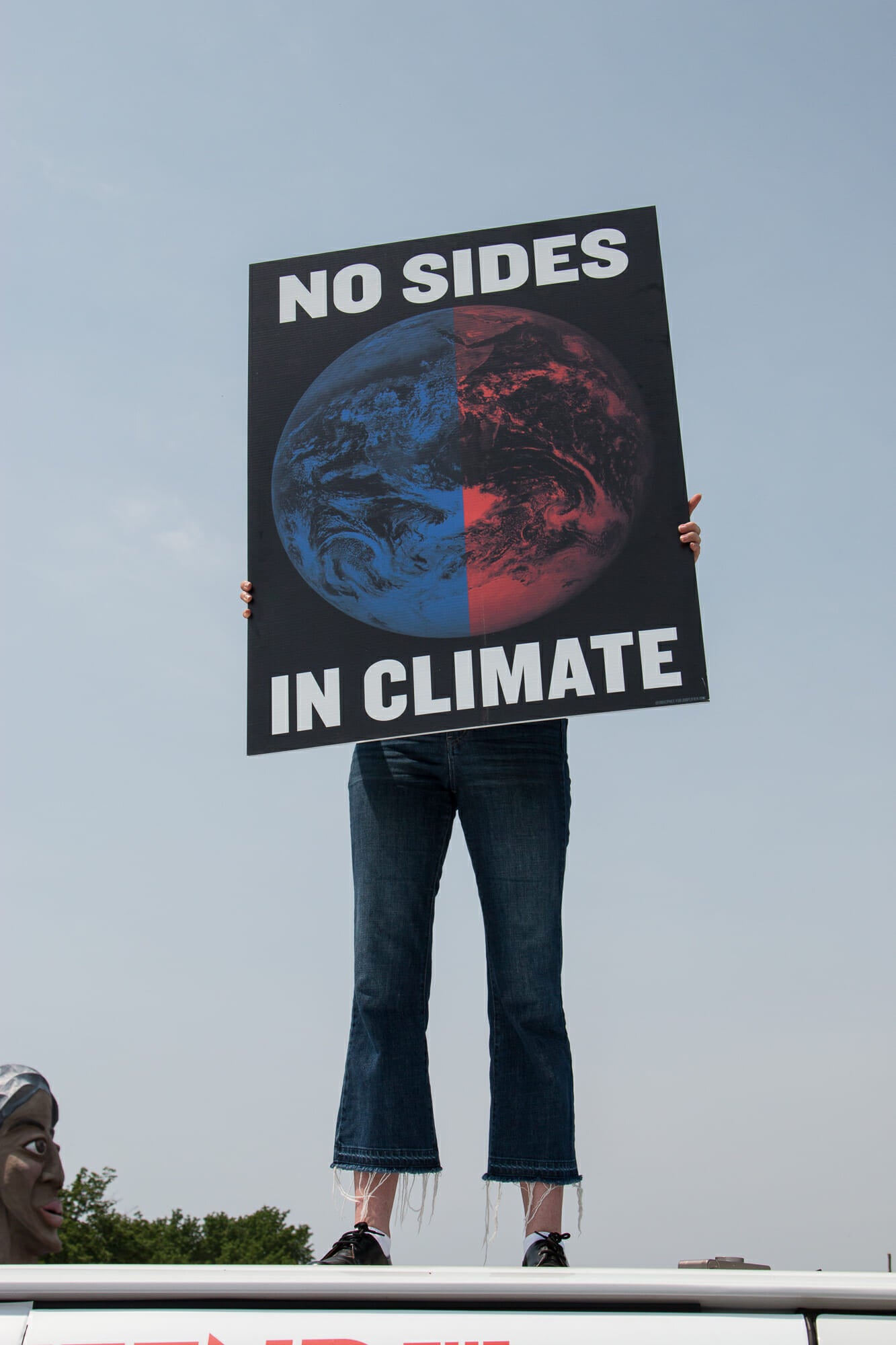 Editor's note: This article has been updated for clarity. 
Lisa Allen is a freelance photojournalist covering events and activities in Washington, D.C. She lives with her fiancé, cat, and guinea pig, and is a member of Studio Gallery in Dupont Circle.