Conservative pundit Michael Knowles was thrust into the spotlight when he called for "transgenderism" to be eradicated from public life in a CPAC speech. Alongside complaining about trans rights, Knowles has another conservative bugaboo: Drag shows.
But old photos of Knowles, unearthed by the Daily Dot, reveal he wore a dress on more than one occasion in 2016.
Knowles, alongside his Daily Wire co-workers, has been on a crusade to villainize and demonize the trans community amid nationwide crackdowns on transgender rights.
He's also been outspoken about drag shows over the past several years, which goes hand-and-hand with the right's anti-trans rhetoric.
A 2020 tweet from Knowles said, "Drag is funny because men aren't supposed to wear dresses. It seems our deranged society no longer understands either of those facts."
Knowles' old Instagram posts show him dressed up as Elizabeth Warren in a wig and a dress—meant to represent a stereotypical Native American outfit—on two separate occasions.
Conservatives have long complained about Warren using her Native American heritage as a political prop, especially when she ran for the 2020 Democratic nomination for president.
The first instance of Knowles wearing a dress appears to be from a past Halloween, as the photo Knowles posted is dated Nov. 1, 2016.
Knowles appeared to appreciate the drag costume enough that he wore it again for an election special the Daily Wire hosted in 2016.
A live stream of the event is still available on Facebook, and Knowles' appearance begins at the 3:23:00 mark.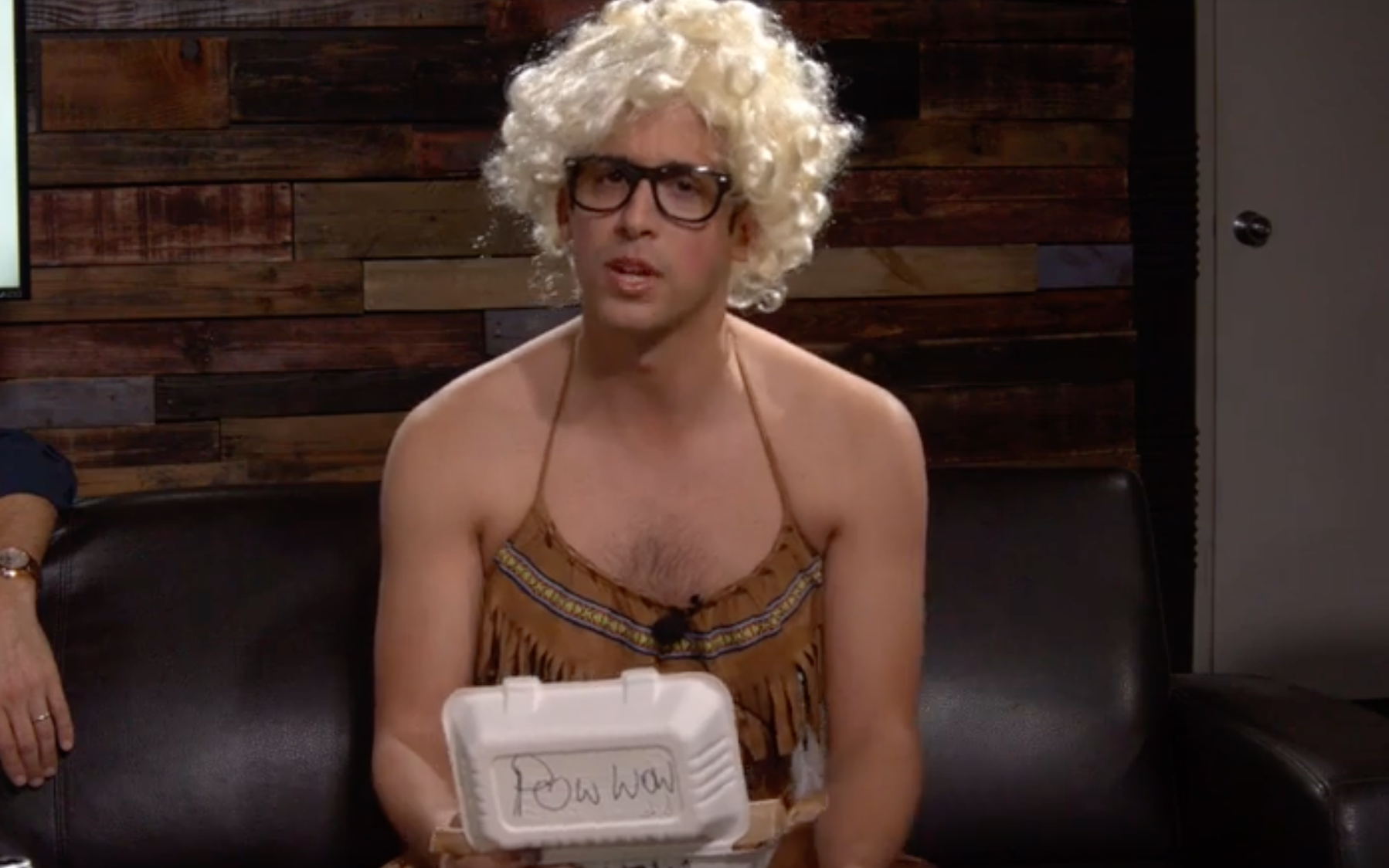 In the video, Knowles made offensive remarks about Native Americans, using stereotypical terms like "wampum," "wigwam," and "warring tribes," and claimed he would take "many scalps."
He posted two additional photos of the outfit to his Instagram.
Knowles isn't the first conservative to be openly against drag performance—and recently have an old photo of them wearing a dress unearthed. The Daily Dot previously reported that Tennessee Gov. Bill Lee wore women's clothes during a high school powder puff game in the 1970s.
In response, Lee claimed that conflating his concerns with drag and his once wearing a dress was "ridiculous."
Lee subsequently signed one of the first drag bills in the country, which prevents performances of drag in public or anywhere minors might see it.
Knowles did not respond to the Daily Dot's request for comment.

We crawl the web so you don't have to.
Sign up for the Daily Dot newsletter to get the best and worst of the internet in your inbox every day.