Meredith Hendrix-Jackson's parents refused to come to her wedding. Instead, her love-filled wedding photos brought sixty thousand Tumblr users to the afterparty.
The bright October day that Meredith Hendrix said 'I do' to Kat Jackson was the happiest of her life. So naturally, the new Mrs. Hendrix-Jackson shared her joy with Tumblr. But when her post went viral, the inevitable homophobic backlash never came.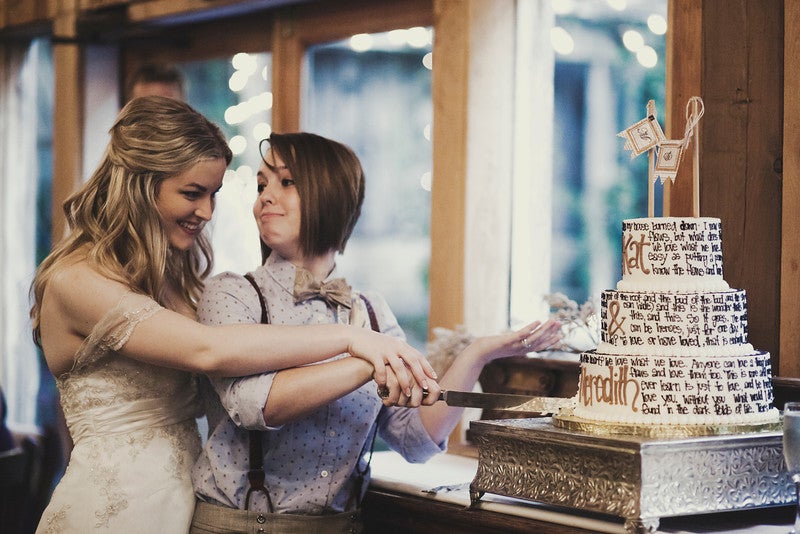 On her Tumblr, Hendrix-Jackson posted a selection of beautiful wedding photos
"In case you are a fan of same sex unions, weddings in general, or are just really itching to know what I look like (or my wife, as I haven't posted a picture of her yet [she's the adorable one in the suspenders])," she wrote. "Best day of my life."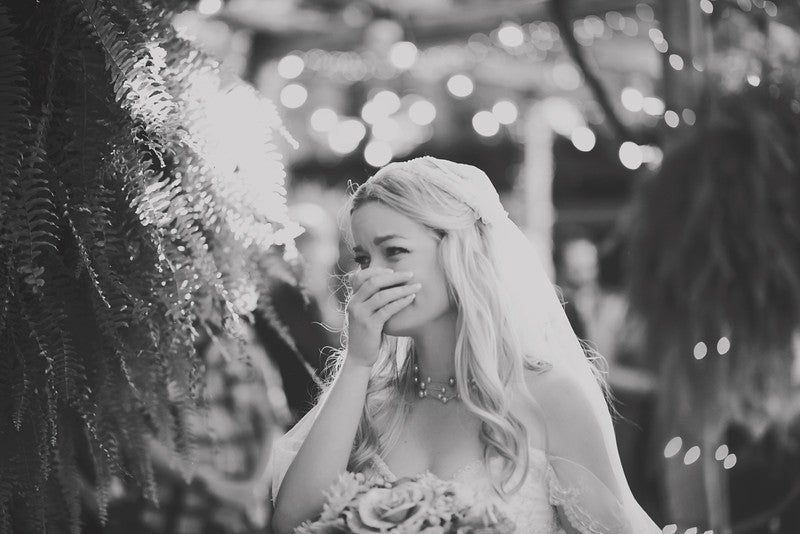 Hendrix-Jackson's post quickly amassed over 10,000 notes as Tumblr users swooned over the gorgeous pictures of the happy couple, taken by photographer Megan Clemence.
But the story doesn't end there. Two weeks after she posted the photos, Hendrix-Jackson posted again, to reveal something extraordinary: she hadn't gotten a single note of hate or condemnation for her or her partner's sexuality. 
[N]ot a single message I've received, not a single reblog that I have been able to find, has had anything to say but amazing, beautiful, kind words of congratulations. No bullying. No trolling. No inappropriate offers or lewd remarks. Out of tens of thousands. …

That's not something I'm used to. It's not something anyone in the LGBTQ community is used to.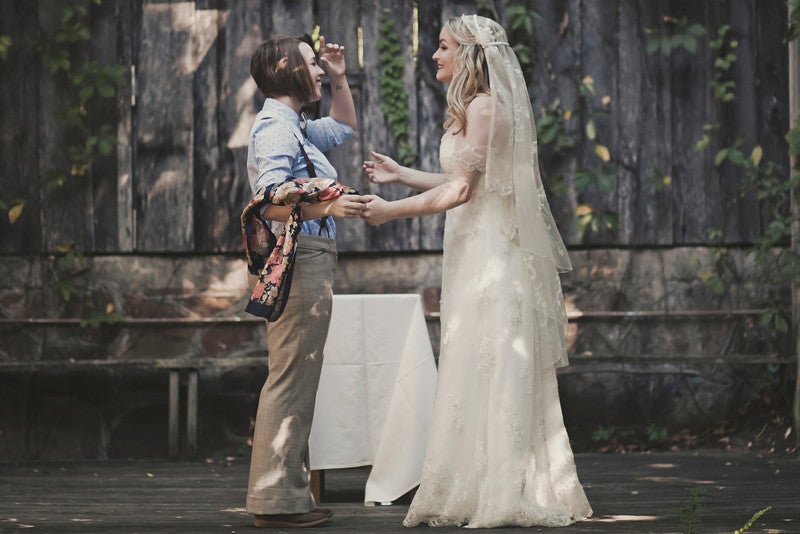 In a moving personal note, Hendrix-Jackson revealed that her wife had been fired from a previous job because her employer saw them kissing, and that "I walked myself down the aisle at my wedding because a church told my parents that it wasn't possible for them to attend."
Hendrix-Jackson told the Daily Dot in an email that she and Jackson met at college, where they both studied theatre. "We just lucked out that we turned out to be so compatible in our nerdiness." Clearly, Tumblr knew the happy couple was one of their own. After being overwhelmed with support, Hendrix-Jackson turned her celebration outward into a celebration of Tumblr itself:
Do you even get how amazing you are? You, the denizens of Tumblr. Do you understand that? I am so exceedingly proud of you, you wacky kids. You are all such incredible people, with such kind and open hearts, and I wish I could hug each and every one of your necks. 

So if you are having any sort of rough day, please know that there is this tiny lesbian couple in northeast America who likes you just a whole lot, okay? You've overwhelmed us. 

Thank you. We love you.
In an email to the Daily Dot, Hendrix-Jackson said that while her sister and extended family—most of whom came from all over the South to attend her Arkansas wedding—have been supportive and enthusiastic, her parents are "stoically religious," and had declined her invitation to the wedding. 
But she's traded her parents' acceptance for Tumblr's: since her update, the post has been climbed to 60,000 notes. Hendrix-Jackson even posted a special "blooper reel" of even more heart-melting photos.
Looks like these two have said 'til death do us part' to their favorite blog platform.
Photos via staythatswhatimeanttosay/Tumblr