The now-famous Korean skincare routine looked like a trend when it first showed up in America. Now that the products have earned their own nook in retailers like Ulta, Sephora and even drugstores like CVS, they're here to stay. And as a self-identifying K-beauty addict, I am all for it.
Despite the clamor over Korean products, there's one aspect to this style of skincare that either turns people off or lights them up like a Christmas tree. It's called the 10-step Korean skincare routine, and it refers to the way products are layered onto the skin. It inspires fierce devotion in some, and Reddit's Korean Beauty sub is lit up with discussions of which products rank "holy grail" status. In the other camp, you have publications like the Wall Street Journal calling the skincare routine "exhausting."
Regardless of what camp you're in, the 10-step routine is a hallmark of Korean beauty, but what many don't know is that that number of steps is very flexible – and it will change not only depending on your skin type but also the seasons. I'll walk you through each of the steps in this feature, explaining what they do, why they're important, and if they will improve your skin. It may mean you spend 10 minutes in the bathroom in the morning or at night, but if you can't spare 10 minutes for yourself, we need to back up to a lesson on self-care first.
What is the 10-step Korean skincare routine?
These are the 10 steps commonly recommended by Korean beauty retailers and influencers.
Korean skin care steps
The first step of the Korean skincare routine is to wash your face twice: once with oil, once with a foaming cleanser. Why? Because each type of cleanser gets a different type of crud off your face. While oily skin types may be balking at the idea of washing with oil, it's actually extremely effective against oil-based impurities like SPF, sebum, and pollutants. It's not as good against sweat and dirt, though, which is where the second cleanse comes in.
Another thing that Korean beauty swears by is facial massage (in fact, it's popular throughout many Asian countries). Taking a few minutes to massage your face will stimulate the surface of the skin, preparing it for the products you're about to apply. It also drains lymphatic glands in your face and neck that can cause puffiness. It's best to splash your cleansers off with lukewarm water rather than hot as the surface of the skin is sensitive and hot water can dry it out. Treat it with the utmost care, and you'll notice it makes a difference.
When you get to your second cleanser, another rule you may not have heard of before now applies: check out low pH products. How can you tell if a cleanser is low pH? Well, if it's super foamy, it probably isn't. When companies like good old Clearasil mention "pH balance," it's talking about that sweet spot on the pH scale where our skin naturally falls between 4.2 and 5.6. Head north of that, and skin grows more alkaline, or south, and it gets too acidic. The results of that include skin irritation, acne, blotches, and more. If your face feels too tight after you wash it, that's not a clean feeling––that means your cleanser's pH is too high.
In America, we associate the word toner with an astringent meant to wipe even more gunk off our faces, stripping our skin. In the Korean skincare routine, toners are the opposite of that. They are typically a thin layer of moisture meant to regulate your pH and soften your skin, preparing it for the steps that will follow.
Korean toners come in many varieties, from thin to viscous. You can also include active ingredients like AHA and BHA in your toners if you'd like more intense results against aging, acne damage, and fine lines. Typically, Korean toners are packed full of botanical ingredients that address similar concerns. You can apply them with your hands and pat into the skin, or apply with a cotton ball or pad. But since your skin reacts happily to the touch of warm hands, we like to opt for the former whenever we can.
How do you know which one is right for you? We've got a treatise on that, and we'd love it if you gave it a read.
One of the keys to the glowy results of a regular Korean skincare routine is layering products. Rather than relying on one thick cream to do all the work, the Korean skincare approach advocates layering products to allow the skin to breathe and avoid clogging the pores. So if you think of your toner as the first layer of moisture, think of an essence as the second. These products are typically also thinner in texture, and some even feel watery. They penetrate the skin at a deeper level and aid the absorption of the products to come.
If you aren't sure where to begin with essences, we recommend you check out our guide to essences right here. It splits them up by skin type so you know exactly which one is right for you!
Another layer of moisture, you say? Yes. If you want "glass skin," you have to work for it. That means drinking tons of H2O, exercising and eating well, and spending more than 30 seconds on your skincare routine. If you think that's too long, don't complain to us when you get another terrible breakout!
The emulsion layer is often just a bit more viscous than the previous layers, starting to build the richness and sheen we are going for in the final result. Much like the prior layers, these products are often packed with botanical extracts and other power-packed ingredients. However, some skin types may need more moisture than others. If you are an oily skin type, for instance, doing an emulsion layer might make you feel greasy. For super dry types, we can never get enough layers! The best way to decide if this step will work for you is to get to know your own skin. Luckily, the more hands-on time you have with it during your routine, the easier that becomes.
If you need help buying an emulsion, never fear––we have a full guide coming soon! In the meantime, the Moistfull Collagen Emulsion from Etude House is a great one for a beginner. It'll make your skin look super plump and hydrated, which is awesome in our book.
Here we are on step five (or six, if you count the double cleanse as two). Feeling overwhelmed yet? If so, this is a perfect time to stress that even though the Korean beauty routine is famous for having 10 steps, there's nothing wrong with doing less. Typically serums and ampoules come next in the lineup, but if you feel your skin has had enough, feel free to skip them. What I'm telling you may be blasphemous to some converts of Korean beauty, but as I said before, only you know what works best for your face.
That said, both serums and ampoules are highly concentrated products. Ampoules are presented as a souped-up version of a serum by some companies. But as vlogger The Beauty Breakdown says in her video below, these products are kind of … the same. A big blast of intense moisture, a thicker texture, and an opportunity to add more juicy goodness to your skin. Use it if you dig the effects. If you're trying for the glowy look Koreans call "chok chok," don't skip this step. Read our full guide on serums here.
Easily the best-known product in this lineup, sheet masks have become so ubiquitous that they're easy to find just about anywhere. I've even seen them at the dollar store. If you can afford it, though, you'll want to spend more than a buck on a mask. These usually take 15-20 minutes and can be done as frequently or infrequently as you like. My favorite times to use them are before and after plane rides (as the pressurized air in the cabin dries the heck out of your skin), after a long day in the sun, or before a special event.
Sheet masks are typically soaked in serum, so yep … another layer. The juicer ones have so much that it'll be all pooled up at the bottom of the package. I like to use this on my décolleté and arms. It's packed with good ingredients, so no point in wasting it. One word to the wise: all sheet masks are not made alike! The best ones stay moist for the full wear time or more (more on this below in our sheet masks guide).
If you'd like a guide to what sheet masks to buy, we have two! Our top 20 sheet masks can be found here and our top sheet masks for oily skin can be found here.
Eye cream is not unique to the Korean skincare routine, but it is one of the hardest products to consistently use because it's more of a preventative product if you're under the age of 40. It's designed to moisturize the ultra-thin skin around your eyes where crow's feet and fine lines are bound to appear. However, if you use eye cream regularly before they show up, you'll see a marked difference in how old you look (or in this case, how young!).
Also, most people that apply eye cream are doing it wrong. Using the ring finger and gently tapping is the best way as it uses the correct amount of pressure rather than your index finger, which is bound to push harder since it's used more often. The skin around the eyes really is that sensitive! It also dries out easily, so layering your eye cream in cold months is not a bad idea either. One trend among celebrities in South Korea is to wear eye cream as a night moisturizer all over the face. But since they likely have bigger bankrolls than we do, we might leave that for special occasions.
After all these layers, a thick layer of cream must sound a little crazy. More moisture, still? Maybe not for everyone (I know some friends who sheet mask as their final step). But in the traditional Korean beauty 10-step routine, you use a cream (also known as an occlusive layer) to seal in all the layers before it. Think of it as making a fragrant stew and putting the lid on the pot. It allows the fragrances and flavors inside to mingle and absorb, which is a lot like what all the luscious ingredients you layered are doing in your epidermis when you add a moisturizer.
Much like American creams, Korean moisturizers come in a wide variety of textures and thicknesses. It can be challenging to find one for oily skin types, as they often struggle with clogged pores. But it is possible! Since you have done so much work on the previous steps of your routine, a thin layer is all you need to finish it up.
Need some recs? Check out our guide to moisturizers.
Most of us were taught as kids that we had to wear sunscreen when we went to the beach. Unfortunately, we weren't taught that we should also wear sunscreen pretty much every day (yes, UV rays can reach you inside too). Asian sunscreens also have a major advantage over most U.S.-produced ones: the PA system. Originally developed in Japan, it's a rating system a lot like SPF. The difference is that products scored with it protect you from both UVA and UVB rays––something many products in the USA do not offer. And trust us, the sunscreen in your makeup isn't enough. You need to reapply every two to three hours, too. Sorry, I don't make the rules.
Not sure where to begin? Check out our comprehensive guide to Korean sunscreens.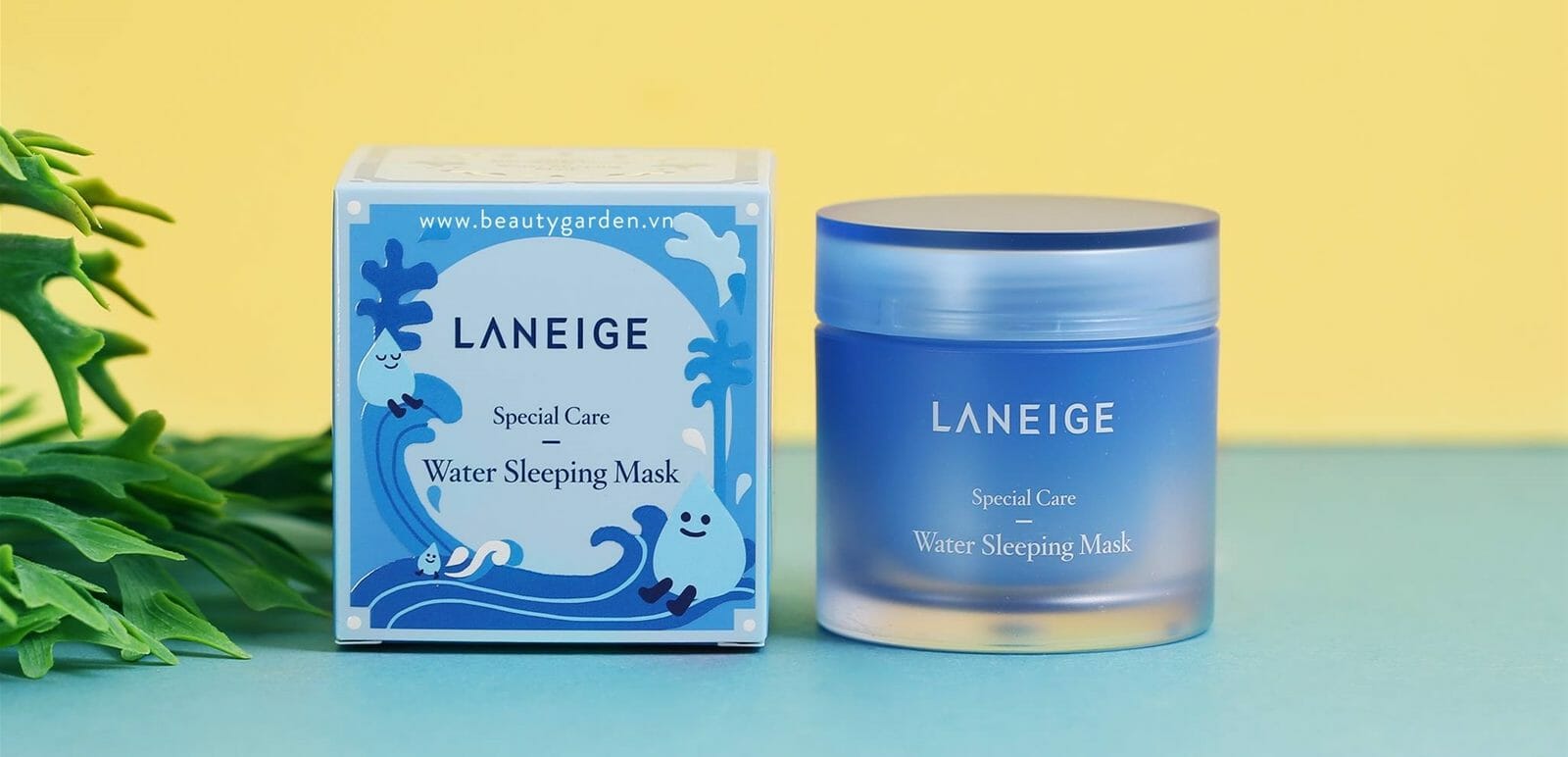 So you've slathered your face with all these layers, and you're starting to feel like a cake. I get it. But since your body goes into mega repair mode at night, it's a good time to help with the process by using a sleeping mask. Think of it like a night cream, or a special treatment. It's simply an extra layer of moisture, but often sleeping masks are designed to work while your body is at rest.
I find a lot of sleeping masks in the Korean beauty market prefer to focus on packaging or scent over actual results. However, I have tested quite a few, and I can vouch for Sulwhasoo's Overnight Revitalizing Treatment. It's not cheap at over $50, but it is very effective if you want to wake up looking like you're 20 again. I am a BIG fan of that. (Plus, YesStyle always has great deals to save some money!)
---
The Daily Dot may receive a payment in connection with purchases of products or services featured in this article. Click here to learn more.