Jenna Mourey, known professionally as Jenna Marbles, announced that she is leaving YouTube, possibly forever.
In a video shared with her 20 million YouTube subscribers, she explained that her past controversial videos—which reportedly include her wearing blackface and making a racist joke about Asian men—is seemingly the reason for her departure. The announcement comes after fans requested she address and apologize for the videos.
Mourey, who has been making YouTube content for about a decade, said that the videos in question were removed and have not been on the platform for "some time" and that she regrets creating them, along with other offensive content. She featured clips from the videos of herself that she described as "cringey" and "embarrassing." In the featured clips, she imitated Nicki Minaj, used racist lyrics in a rap song, and based many of her jokes on gender binaries.
The video, which was posted on Thursday, might be the last on her channel. It may also be deleted at some point, Mourey said.
She also addressed those who call her out online for the racist actions of some of her friends.
"Just know that I am doing my best," Mourey said in the video. "As a someone, clearly, with their own past they are not proud of, I just try to see people for who they are right now, today. I think I'm just gonna move on from this channel for now. I want to make sure the things I put out into the world are not hurting anyone."
Fans, while understanding of Mourey's decision to discontinue her channel for the foreseeable future, are unhappy to see her go.
"Hearing Jenna Marbles say she might quit posting on her channel 'forever' felt like getting hit in the stomach with a metal bat I am genuinely not okay," Twitter user @drawthritis wrote.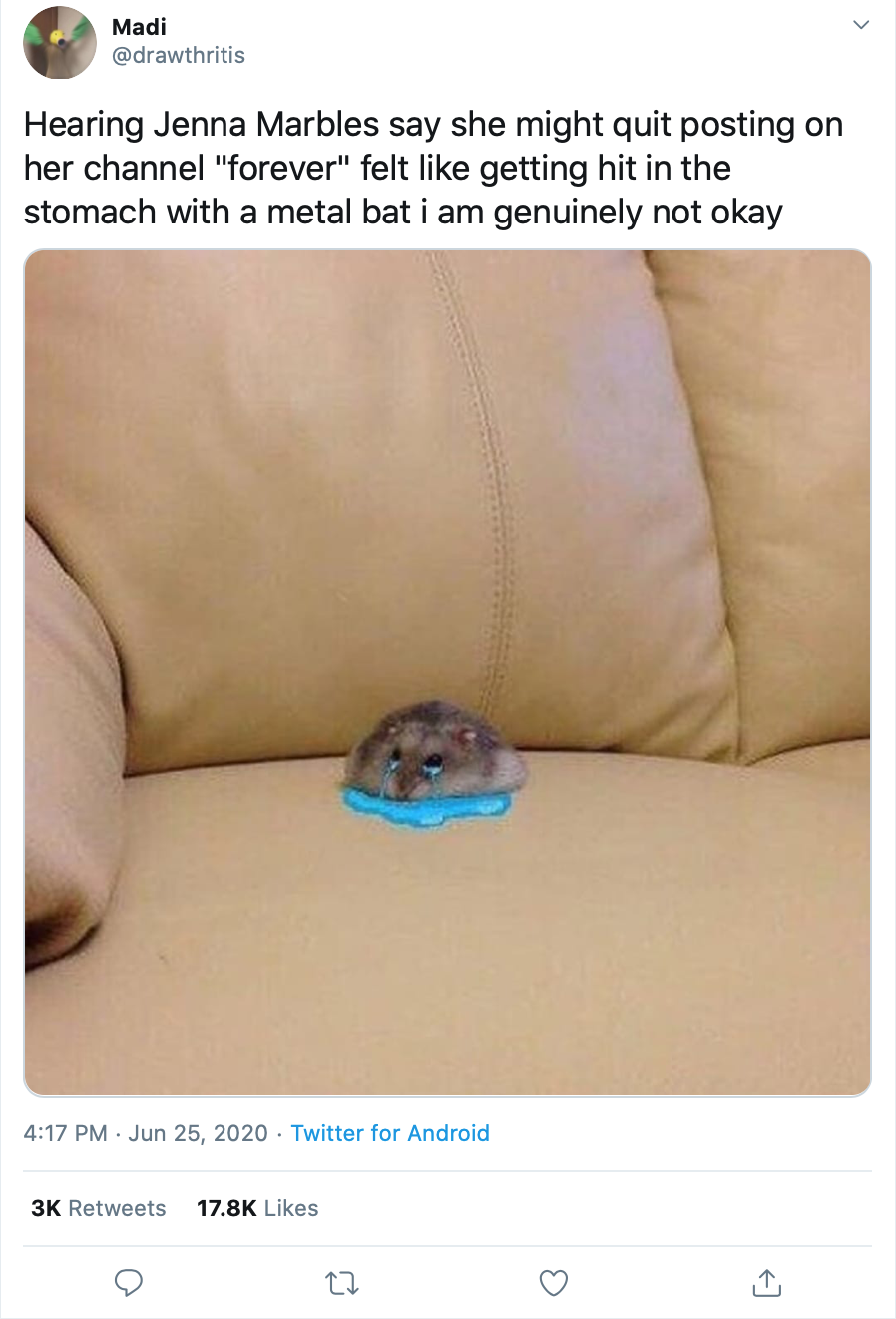 Many are wishing her well and hoping for her return.
"I wish @Jenna_Marbles all the best," Twitter user @Georgia__spry wrote. "I know I don't actually know her but as I've followed her for 8 years, she is one person I love with all my heart. I admire her so much. She's grown from who she was. Take all the time you need. Look after yourself and know there is stil love."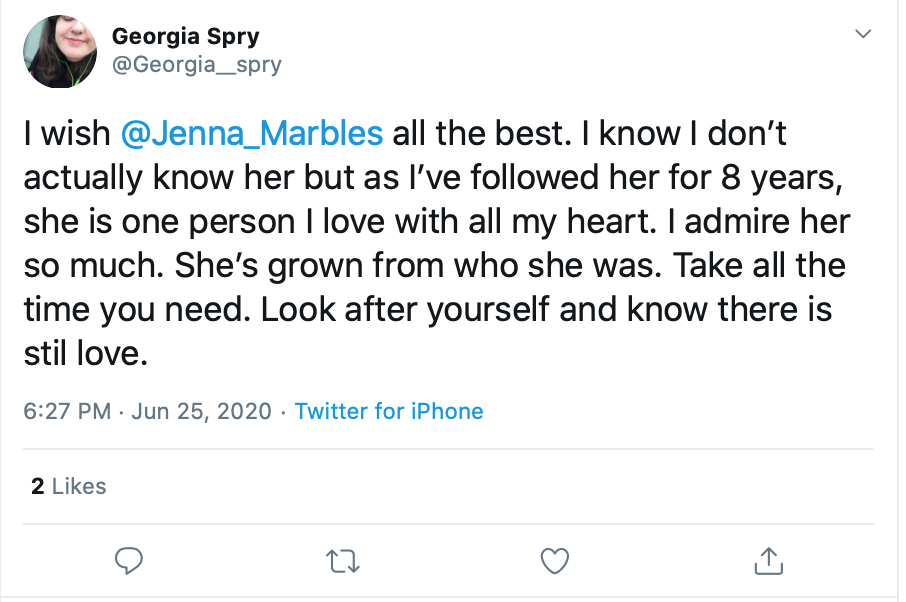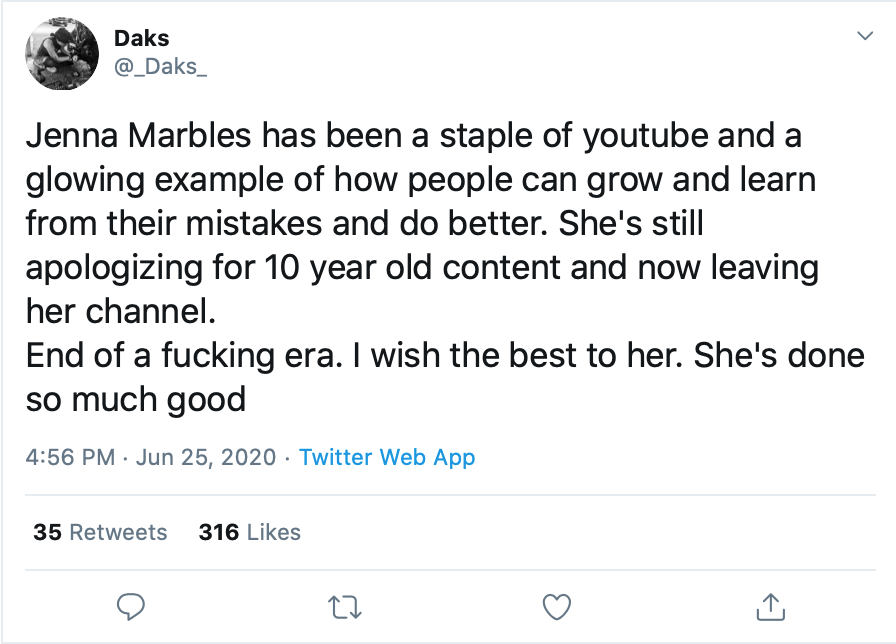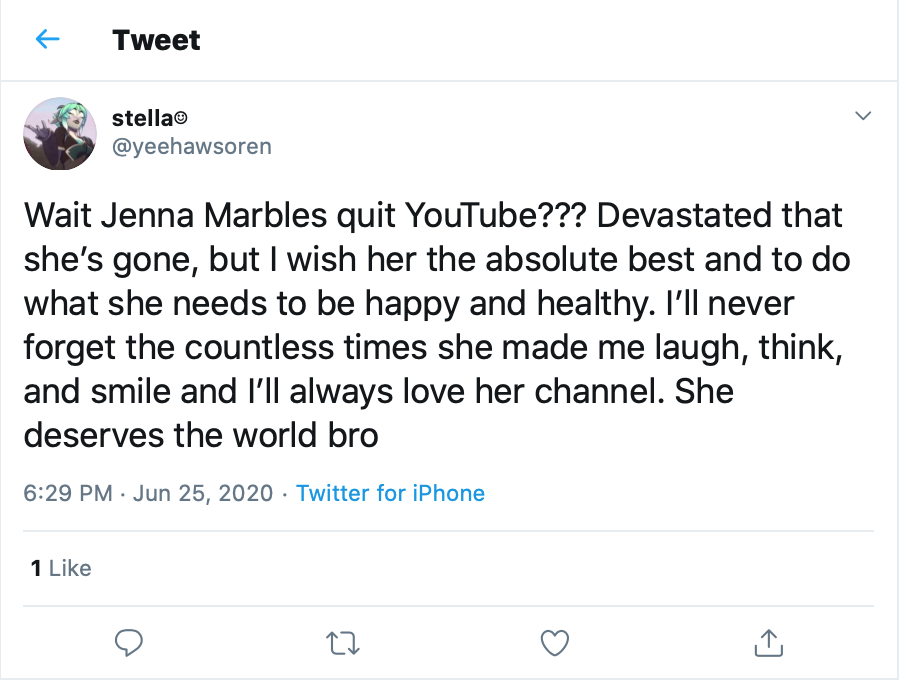 READ MORE:
H/T Vulture