"Are you on Instagram? The Leaky [email protected]@b used to be," began a Facebook post on Friday detailing how LeakyBoob.com, a support community for breastfeeding mothers, had gotten kicked off Instagram after repeatedly receiving notifications that the account was violating the app's terms of use.
Although Instagram apologized and reinstated the Leaky Boob's account shortly after the site took its complaints public on Facebook, the breastfeeding community still had concerns. Instagram allegedly claimed that the account was "suspended by mistake," but according to the site's creator, Jessica Martin-Weber, the community had been flagged over three times in a single week during the latter part of May for violating content policy. If it was a mistake, it was one made repeatedly before the actual suspension of LeakyBoob.com's account.
The breastfeeding community has always been a contentious one on social networks. From Facebook to LiveJournal, social media sites have long been battlegrounds for nursing women wanting to share photos of their experiences. Last year even members of the U.S. military lashed out at breastfeeding moms online.  "It's not the first time The Leaky Boob has had issues on a social media platform," wrote Martin-Weber, "and the fight was starting to feel wearisome."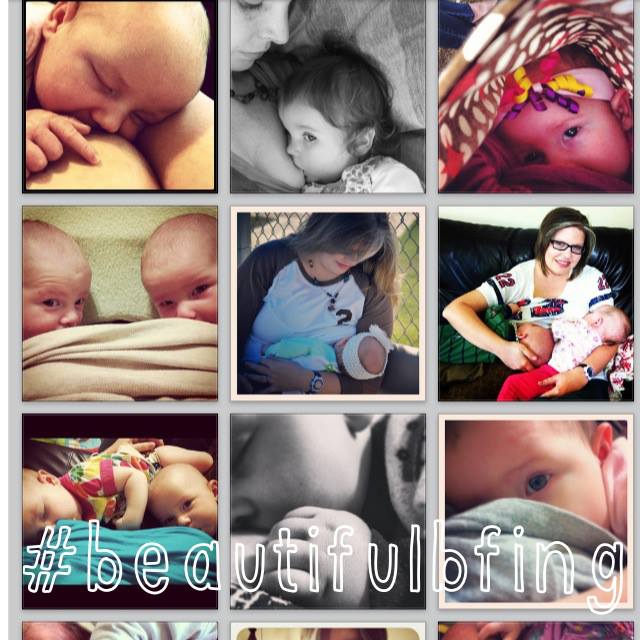 Facebook and LiveJournal's initial attempts to ban breastfeeding photos eventually resulted in both companies allowing the community to become an exception to their general content policies regarding nudity. Facebook not only wrote the exception into its official policy, but recently expanded the policy to encompass mastectomy photos as well.
Like Facebook before it, Instagram seems to be struggling with the intersection of breastfeeding photos and its content policies. Martin-Weber protested that the photographs the site found in violation were "within Instagram's terms of service regarding nudity." But Instagram's Terms of Use summarily ban nudity and partial nudity, with no mention of breastfeeding or any other possible exception to the rule.
After reinstating the account, Instagram said nothing about the part of the terms that the breastfeeding photos had violated. That's a problem for Martin-Weber. 
"While I'm grateful they acted fast to reinstate my account once I took this issue public," she wrote afterwards, "I'm not satisfied."
Nobody should be afraid their account will be suspended if they share breastfeeding photos.  Rather, Instagram needs to clearly outline in their terms of service that breastfeeding photos are permitted and have a system in place to be sure images and accounts are viewed after a flagging so as compliant accounts and images are not deleted.
A basic search of Instagram reveals over 60,000 photos tagged "breastfeeding," most revealing little to no nudity.
Photo via misssmelisssssss/Instagram