Humans, move over—and make way for Tanqueray.
Humans of New York, an ongoing portrait series by photographer Brandon Stanton, has been around for nearly a decade. The project's Facebook and Instagram accounts deliver heart-wrenching, humorous, and poignant stories on a regular basis. But this week, Stanton shared a Humans of New York story that blows the others out of the water.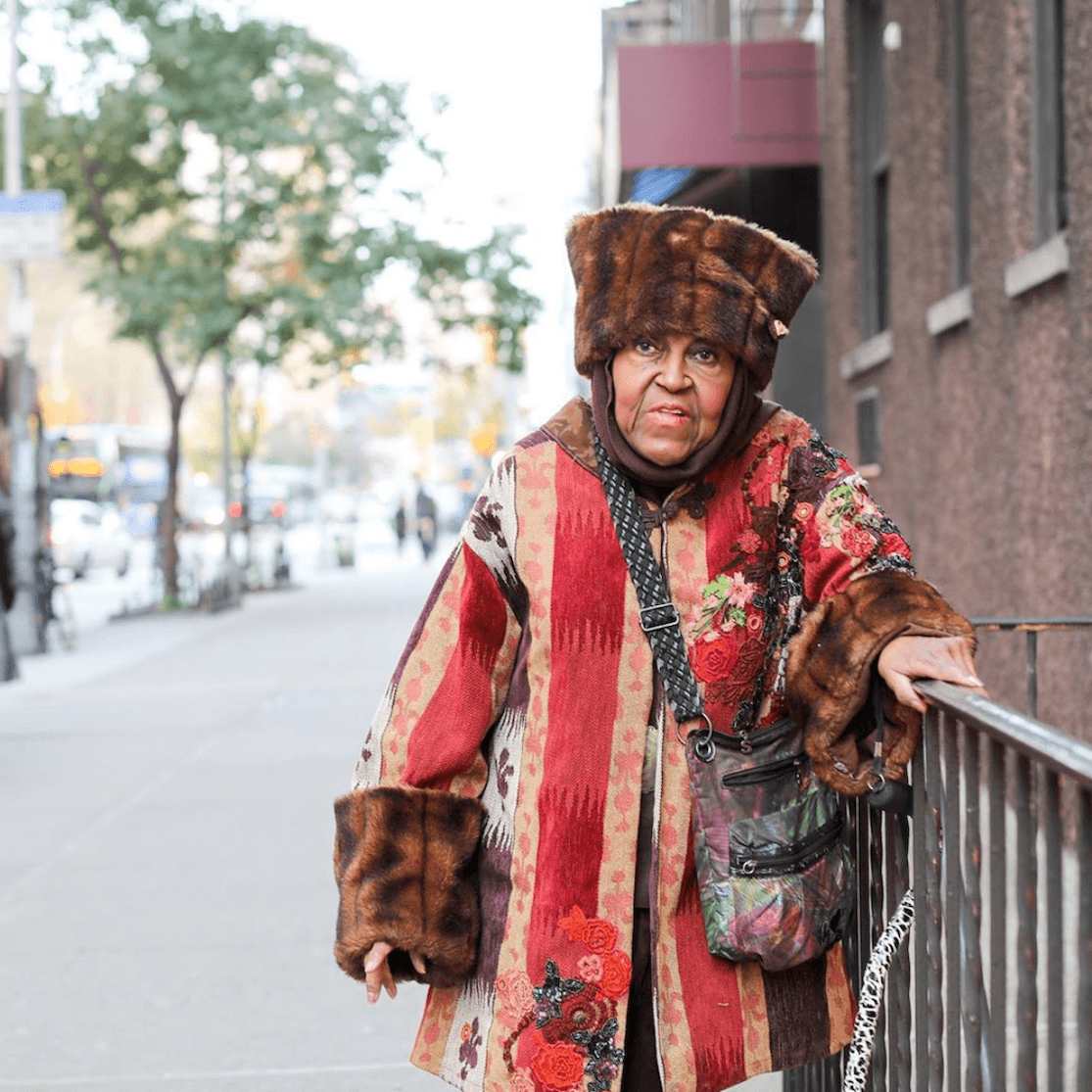 According to her Humans of New York story, which is told in three posts, this Venus in furs has lived quite the life. She says Tanqueray was her "stripper name," and her mother threw her out at 17 for getting pregnant and later had her arrested for trying to retrieve her things.
Yet Tanqueray rose from the ashes, studied fashion at the Fashion Institute of Technology, and went on to make costumes for strippers and porn stars. She frequented the New York City drag scene and had an amazing wardrobe, thanks to a friend named Paris who Tanqueray says sold stolen clothes from Bergdorf Goodman in a pre-sensor tag era.
According to Instagram user @jeffosophy, the woman featured is named Stevie Johnson, and she is "a talent and a force." (Stanton did not immediately respond to the Daily Dot's request for comment about Tanqueray.) 
She certainly did not mince words in telling Stanton her life story. One of her quotes reads, in part:
"My mom threw me out of the house at seventeen for getting pregnant, then had me arrested when I tried to get my clothes. Then she fucked the head of parole to try to keep me in jail. She was some prime pussy back then. But the warden did some tests on me and found out I was smart, so I got a scholarship to go anywhere in New York. I chose the Fashion Institute of Technology, which I hated. But by that time I was already getting work making costumes for the strippers and porn stars in Times Square … One night a Hasidic rabbi tried to pick me up because he thought I was a tranny. I had to tell him: 'Baby, this is real fish!"
The feedback from @humanofny's Instagram followers has been thunderously enthusiastic, and it's not hard to see why.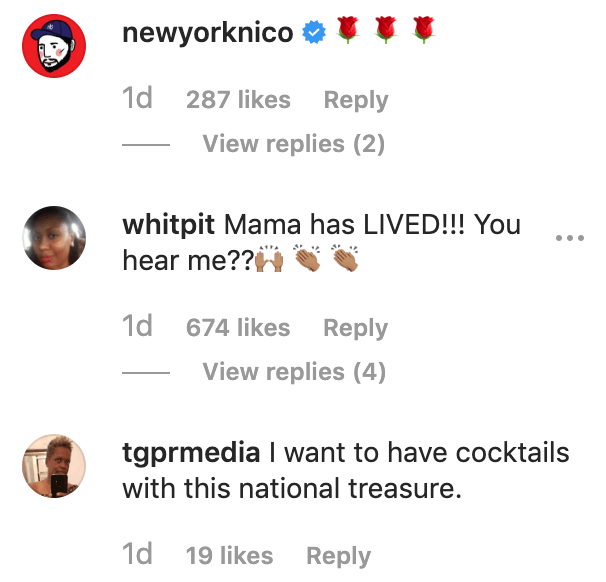 Actress Jennifer Garner even chimed in, suggesting the subject's life story should be a Netflix series.
If the follow-up posts are any indicator, Tanqueray has no short supply of source material.
In a second post shared on Tuesday, she reveals her stripper name and what it was like to work in "mob clubs" in an era when many spaces didn't allow Black women entry. She also shares the NSFW details of her stripping act.
"Back in the seventies I was the only black girl making white girl money … I had this magic trick where I'd put baby bottle tops on my nipples and squirt real milk, then I'd pull a cherry out of my G-string and feed it to the guy in the front row. But I never used dildos on stage or any shit like that. Never fucked the booking agents. Never fucked the clients. In fact, one night after a show, I caught another dancer sneaking off to the Tate Hotel with our biggest tipper. Not allowed. So the next night we put a little itching powder in her G-string. Boy did she put on a show that night. Didn't see her again until 'The Longest Yard' with Burt Reynolds. So I guess she finally fucked the right one."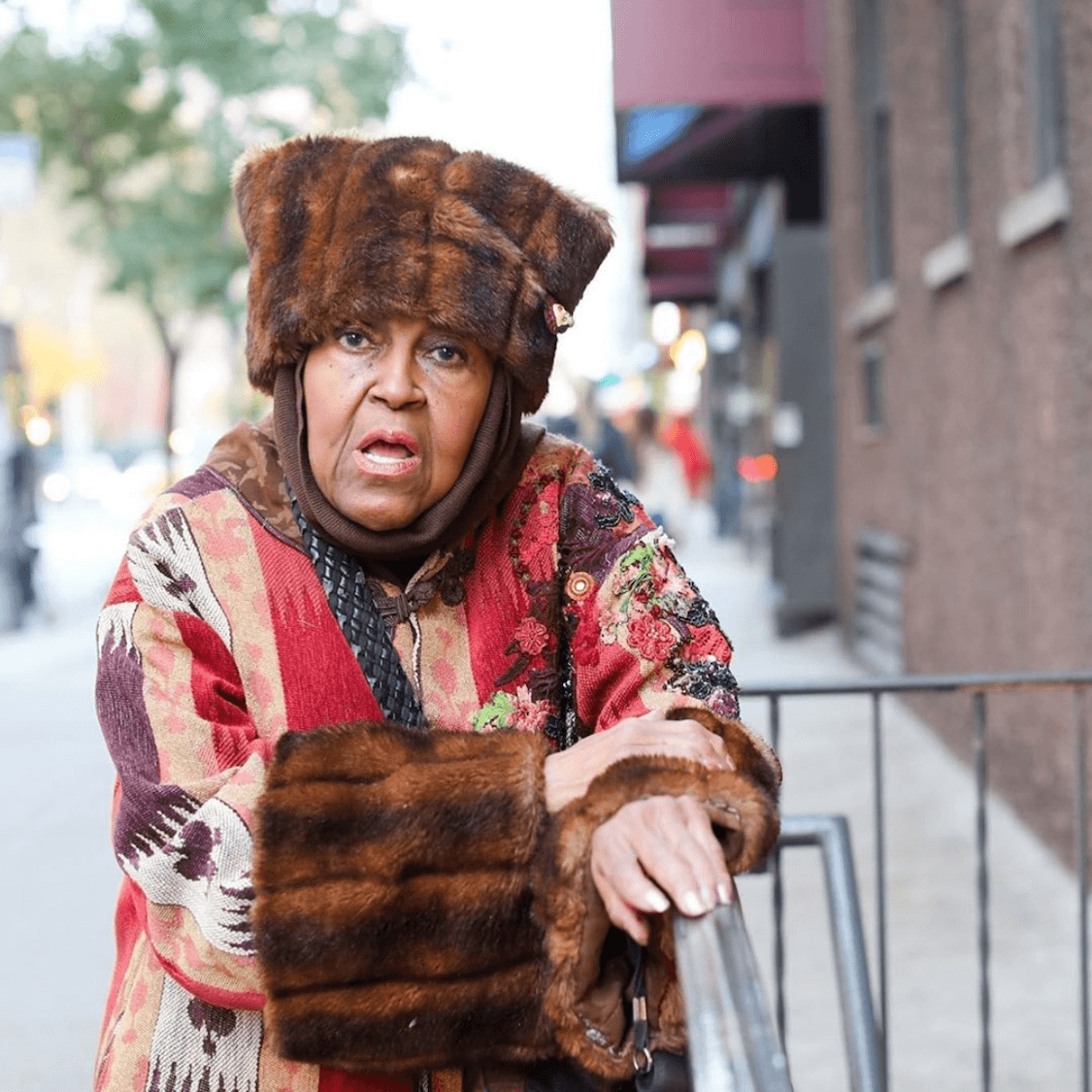 In the third and final post, shared Wednesday, Tanqueray discusses Madame Blanche, a woman who allegedly ruled the world of high-end sex work back in her day. 
"She controlled all the high dollar prostitutes back then. She was like the Internet– could get you anything you wanted. And all the powerful men came to her because she never talked. She set me up with a department store magnate who wanted a black girl dressed like a maid. I thought I could do it. But when I got to his hotel room, he wanted to spank me with a real belt. So that was it for me. I was done. But Madame Blanche set my best friend Vicki up with The President every time he came to New York. And don't you dare write his name cause I can't afford the lawyers. But he'd always spend an hour with her. He'd send a car to pick her up, bring her to his hotel room, put a Secret Service agent in front of the door, and get this: all he ever did was eat her pussy!"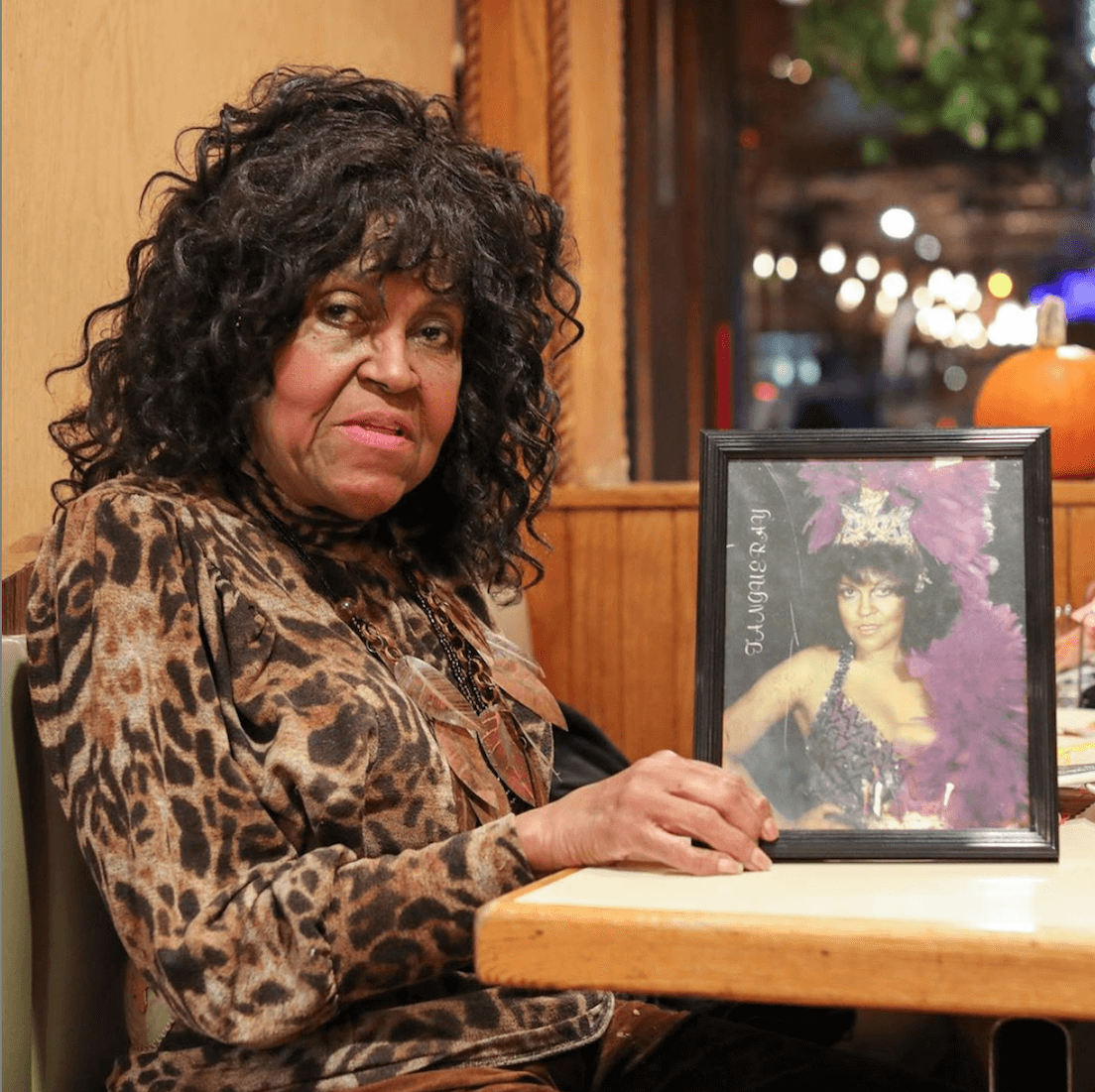 Netflix, can you hear us? We're ready for all three seasons of a streaming series about this iconic woman's life.
READ MORE: