Gemini compatibility charts are good at telling you what signs are a Gemini's best match. But rarely ever do they explain the predictions in-depth. So if you're not only looking to learn about Gemini's compatible signs but want to fully understand why some signs are better pairs than others, this Gemini compatibility guide is for you.
Just as a fun disclaimer, all of these predictions are just my opinion based on sun sign astrology. For a detailed look at Gemini expressed through the zodiac, keep an eye out for our upcoming guide to all things Gemini!
Gemini compatibility: Who's a Gemini's best match?
Geminis get a bad rap. Often feeling like they have so much to see and so little time to see it, Geminis try to take the reins into their own hands by flinging themselves at everything at once. (Hence their often misunderstood labeling). Just because these signs can't seem to settle on one thing doesn't mean they lack conviction! In a relationship, Geminis are not afraid to hunt for their one true love. They value communication, contact, and physical compatibility, but will not settle for someone who can't feed their passionate side.
Regardless of their street cred, Geminis are not unlucky in love. Thanks to their clear understanding of their own needs, Geminis waste no time with partners that don't match up to their specificities. When taking the signs into consideration, there are four that pair up with a Gemini better than the rest. Its fellow air signs, Aquarius and Libra, compliment Gemini well. While fire signs Aries, Leo, and Sagittarius bring some fun and electricity into the mix. Keep reading to find out the best signs for Gemini compatibility.
Aries and Gemini
Aries and Gemini can hit it off so intensely that they may start looking to settle down immediately. But it would benefit them to slow their roll and take stock of their respective outlooks on life. Consider what they expect from each other. Both of these signs are impulsive and adventurous, resulting in quick and sometimes rash decisions. While this can manifest itself into less than ideal situations, it's also the glue that holds these two together. Deeper than anything else in their relationship is the shared love of the unknown and constant hunger for new and exciting things.
At the relationship's beginning, these two signs can see each other as the end all be all. But when things get heavy and the dust starts to settle, if the Gemini and Aries do not hold the same worldview or maturity level, they might very well find themselves on opposing sides. While the opportunity for a good argument is never turned down by either sign, the straightforward face of the Aries might find that the ever-changing personality of the Gemini lacks sincerity. This is not to say that a Gemini-Aries pairing is bound to fail! The devil is in the details, people.
This particular pair can be successful if Gemini can teach its Aries partner to have an open line of communication. Reveling in what each other brings to the table is part of being in a relationship! Conversely, if Aries can teach Gemini to see beyond the surface level and understand that trust might take a little longer to build, they will find that their shared love of adventure and exploration will win out in the end. A true match made in heaven in terms of Gemini compatibility.
---
Leo and Gemini
When fire meets air, something magical happens and takes shape in the form of a Leo/Gemini pairing. These two signs are just perfect for each other, filling the spaces in what one lacks and elevating each other's sensibilities. Geminis should prepare themselves for a wild ride when it comes to Leo's affinity for deep sexual connections. This is not something that comes naturally to the Gemini, but if they can submit to Leo's fire, overcoming fear and surface-level intimacy will be one of the most exciting walks in the park they've ever taken.
When it comes to their communication skills, these two signs match up perfectly. The creative and emotional Leo will feed the faithful follower of Gemini, and can easily evolve into a relationship full of lesions and growth. At the core of these two signs lies a serious need for intelligence and clarity. Both Leo and Gemini will be able to give each other the freedom and independence they crave while feeding into their more curious and evolving nature. If these two can respect each other in a way that prompts an exalting of differences instead of a need to change them, their relationship will have a solid foundation that will serve them for many years to come!
---
Libra and Gemini
If it's not clear why these two signs seem to hit it off instantly, it's about to be. Libra and Gemini are both air signs who have a similar way of expressing themselves and the world that lives inside them. Conversations between these two can seem never-ending as they never miss a beat. With Libra ruled by Venus and Gemini ruled by Mercury, curiosity, freedom, and adventure guide this relationship to new heights.
Where this couple can stand weak, though, is in the mix of Gemini's highly-opinionated, well-read, and eager-to-share nature and Libra's way of taking everything personally as well as their need to show off their intellect. What shouldn't be an insult or a competition can suddenly spin-out into an intense battle of who knows more and reading between the lines.
If the Gemini is able to express themselves and their knowledge in a way that doesn't stain them as know-it-all, Libra will take well to this teacher. And if Libra can separate themselves from their innate emotional response to turn everything inwards and become more tolerant of others' opinions, Gemini may learn a thing or two about sensitivity.
Sagittarius and Gemini
Sagittarius and Gemini is quite the power couple, if you ask me. Both of these signs love to laugh, learn, and grow. And being able to do so together is something both signs can appreciate. Both Sagittarius and Gemini have a knack for intellect, which allows them to have endless philosophical conversations. While this is definitely not a "love at first sight" coupling, the more these two see of each other, the more in love they'll fall.
Both signs can be quite the clown, which only helps balance the relationship. However, both Gemini and Sagittarius have a tendency to get lost in idealism or daydreams. And while Sagittarius is overly optimistic to a fault, Gemini has the wit and know-how to snap them out of it and back into reality. And since everything must make sense to both signs, it should be a relatively easy feat for Gemini to remind their Sagittarius partner not to get too ahead of themselves. Not just yet, anyway.
---
Aquarius and Gemini
While these two signs complement each other in many important aspects of their relationship, most often than not (due to their often shared lack of emotional depth) they will end up as friends. If that isn't the outcome either of these signs are looking for, they must seriously evaluate their emotional compatibility, as that is their most lacking aspect when it comes to a healthy and successful relationship.
It may seem to them that they understand each other's emotions perfectly, as they are both free thinkers and independent signs. However, those characteristics could be the exact root of their downfall. In order to make things work romantically, both these signs will need to unlock their deeper passionate being. Otherwise, they risk leaving each other unengaged and emotionally unfulfilled. As bleak as this may sound, in reality, a pairing of these signs is generally pleasant and full of love.
These signs have no problem understanding each other by way of intelligence and communication, often feeding off of each other's easy ability to converse. Trust comes naturally to these two, as the Aquarius find lying unnecessary and the Gemini wouldn't stoop so low as to lie and admit to a feeling of restraint in their relationship. They will also find a kindred spirit in their shared activities, as the Aquarius is a trailblazer bright enough to capture the quick to change heart of the Gemini. If these signs can nail down what's most important to them, they will find in each other a partner for life. Gemini compatibility at its best!
---
Gemini's worst match: Who do Geminis not get along with?
Geminis are a pretty social sign, so when it comes to Gemini's least compatible signs, it's probably not all too shocking. Why these signs remain each other's worst matches truly boils down to be nothing more than my opinion based on observation and years of studying the behavior of the zodiac. So if you find yourself in what I would call a potentially incompatible match, take it with a grain of salt. Astrological love compatibility is much more nuanced than any astrology enthusiast's predictions referencing only sun signs. Here's our pick of the worst signs for Gemini compatibility…
Taurus and Gemini
To say these two have very different love languages may be oversimplifying it, but it's true! Taureans crave physical intimacy, touch, and quality time, whereas Gemini's are in need of mental stimulation and adventure. Their expectations for relationships are also worlds apart. Gemini doesn't like to be made to feel tied down, they crave freedom and independence. Taurus, on the other hand, wants to feel a mutual sense of belonging.
These differences don't have to be so exclusionary. But if Gemini and Taurus aren't able to love the other the way they need to be loved, their fate is doomed.
---
Cancer and Gemini
Aside from this just being a weird pair, there's almost no sexual chemistry present either. Geminis welcome a wild side whereas Cancers prefer tender intimacy. Geminis also have a certain disdain for staying in one place for too long, while Cancers are happy homebodies. And not only is this duo unlikely to find comfort in the same things, but their rulers play a hugely detrimental part, too. Gemini, ruled by Mercury, loves freedom and new conversation. Whereas Cancer, ruled by the moon, has the taste for sensitivity, routine, and tends to react instead of responding to a situation.
If Gemini can learn to talk in circles with Cancer and Cancer can learn to handle Gemini's need for social interaction (with or without them), then this relationship could fair well. But if Gemini is unwilling to learn patience and Cancer can't get comfortable with the idea of staying in alone, neither party will know peace.
---
Scorpio and Gemini
Another pair I don't see as everlasting is Gemini and Scorpio. Scorpio being one of the most emotional and deepest signs of the zodiac requires a partner that's in tune with both their own emotional world and that of Scorpio's. Unfortunately, the carefree and spontaneous Gemini doesn't fit the bill. Don't take this the wrong way, though. Gemini isn't cold or repressive, they just don't hold emotions to the same priority or offer them the same energy level that Scorpio does.
Despite both signs being drawn to understanding, intellect, and open-mindedness that's not enough to keep them compatible. This is ironic because more often than not, both parties will see this relationship as one-sided. Unless Gemini can learn to check in with themselves and their partner's emotions, Scorpio will never feel understood or validated. And if Scorpio can't get on board with a lax life and "living a little", Gemini's adoration will suffocate.
---
Pisces and Gemini
Gemini and Pisces pairs are also the types of couples that I predict to flicker and fade out fast. As I've mentioned multiple times, Gemini craves adventure as much as it needs mental stimulation (and that's on being Mercurial). In this romantic set-up, however, curiosity most definitely kills the cat. (With the cat being Pisces and curiosity being Gemini). Pisces' desire for basic emotional connection and security is overshadowed by Gemini's need for intellect and rational.
With both of these signs being mutable and creatively inclined, this could be quite the artistic pair. But unless Gemini is able to communicate in a way that Pisces can understand, Pisces won't be listening. And if Pisces can't redefine their perspective of intimacy to better align with Gemini's lack of emotional intuition, they will feel as if they're operating on two separate dimensions.
---
Where to find Gemini love horoscopes and compatibility readings
For more information on these planets and luminaries relating to your romance or relationship, or if you just want to find your or your partner's chart, these sites can help!
If you're looking for deeper insight into your relationship or love life from a reputable astrologer, Kasamba has got you covered. Since 1999, Kasamba's psychics have guided over three million people down their paths via psychic readings, tarot readings, astrology readings, and more. With over 80 resident psychic profiles complete with ratings, reviews, photos, and respective rates, finding your perfect psychic match has never been easier. It's important to note that the psychics on Kasamba all charge per minute, and while some rates can be as high as $30 per minute, many go as low as $5 per minute. However, when starting a session with a new advisor, Kasamba awards its members with three free chat minutes to ensure that they find the right match. This is the perfect place to start with a Gemini compatibility reading.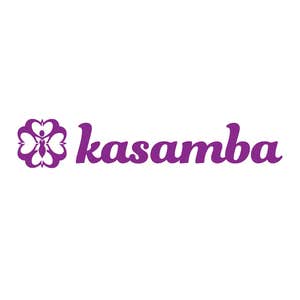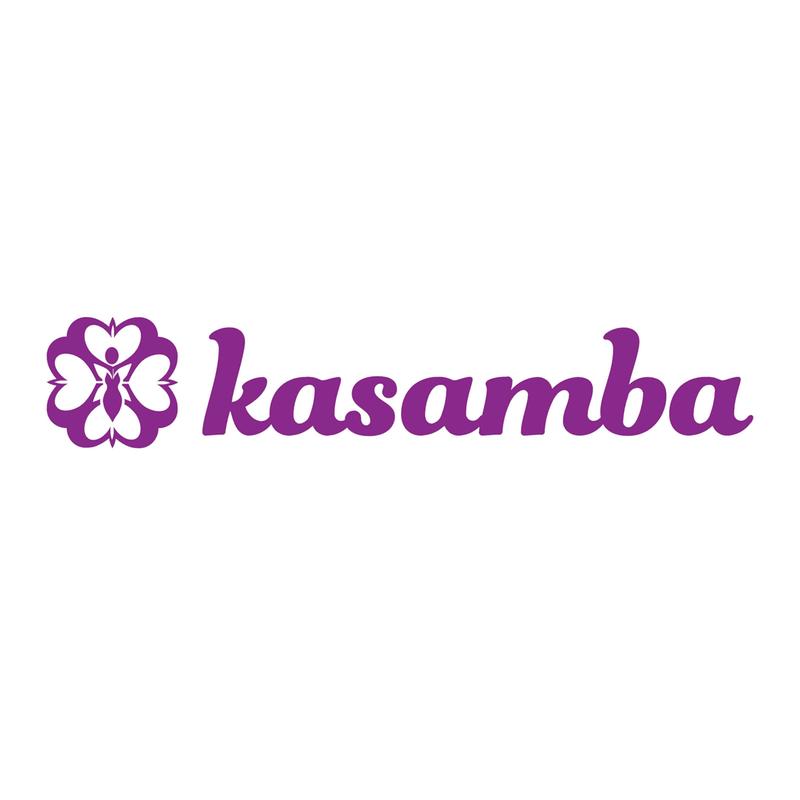 $3+/min
(regularly $5.99)
---
What I love about Keen is its clean and concise platform. This setup allows for easy navigation when searching for your perfect reader. The site's services range from basic readings to predictions focused on your love life and relationships. There is even a section for handpicked specialists focusing on more niche readings. As long as you have a price range and availability in mind, matching with a reader is a breeze thanks to all the built-in filtering options. Users can even view top-rated and trending advisors with the click of a button. So if you're new to this and don't trust yourself to find a reliable reader, let Keen do it for you.
For those looking for straightforward and insightful material, Keen's articles and blog posts cover almost all astrology-related topics. The blog features an advisory council that can be every bit as rewarding as chatting to an advisor in real-time. With Keen's network of over 1,000 trusted advisors, you'll be sure to find the answers you're looking for.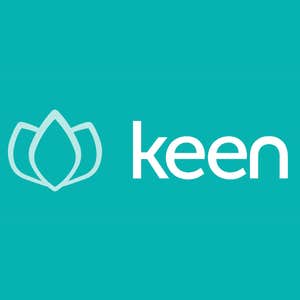 ---
3) Psychic Source
To help you get to your personalized Gemini compatibility reading sooner, PsychicSource.com offers a "Find a Psychic" tool. This feature matches you to a trusted psychic based on your answers to a short quiz.  The readings provided by PsychicSource.com will also benefit communities in need of support. A portion of the proceeds from each reading supports the site's Kindness Initiative. The Kindness Initiative donates to a variety of nonprofits, all of which benefit different movements. Some of the charities that PsychicSource supported in the past include the National Center for Housing and Child Welfare, Futures Without Violence, and Paws With a Cause.
As of right now, PsychicSource.com is offering new users a low rate of $1/minute (plus three free minutes) for their first session.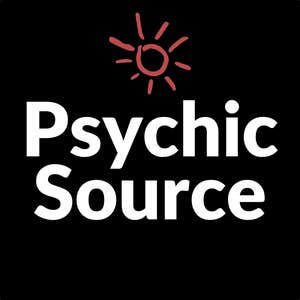 1/min (Regularly $5.99+/min)
---
4) MyLifeCreated
Mecca Woods decided to open her Astro coaching practice after having applied the same practices to better her own life. Woods trained at the Rebecca Gordon Astrology Mentorship Program and has dedicated herself to teaching others how to better tap into their own natural-born gifts. Her work is featured in publications like Bustle, Girlboss, Refinery 29, and more. And her horoscopes are sure to be insightful and easy to understand. If you want a personal reading from her, you will need to get a head start on the calendar and book in advance. Her schedule for the rest of 2020 is completely booked. So run over to MyLifeCreated and hop on the waitlist to secure a spot for next year! While you're there, browse through the monthly horoscopes available through her site.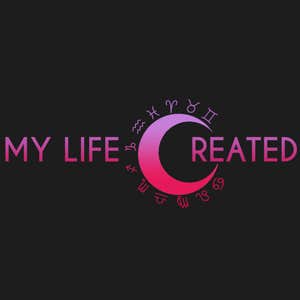 | | |
| --- | --- |
| Natal chart reading (90 mins) | $145 |
| Synastry reading (90 mins) | $200 |
| Solar return reading (60 mins) | $100 |
| Kids' reading (45 mins) | $85 |
| Birthday chart reading gift certificate | $100 |
| Natal chart reading gift certificate | $145 |
---
5) Charm Astrology & Tarot
If you're interested in more than just star sign compatibility and the basics of astrology, Charm Torres is exactly the reader you need. She has been working as a professional astrologer since 2018 and has all the certifications to prove it. But her experience with astrology spans more than just these last two years. She started a formal mentorship in 2016 and completed multiple levels of curriculum including the foundations of humanistic and psychological astrology, modern predictive and relationship techniques. Before her journey into professional astrology services, Charm was actually a registered nurse in Ontario. Clearly, she has a passion for helping others! Charm offers more than just birth chart and astrology-specific readings, too. In addition to these zodiac-related readings, she offers tarot readings on a sliding scale.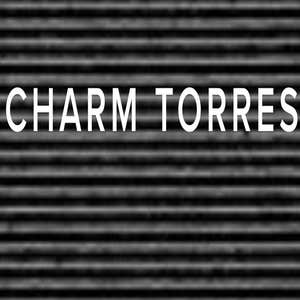 | | |
| --- | --- |
| Tarot readings (30-60 mins) | Sliding scale |
| Birth chart reading | $77 |
| Birth chart + year ahead reading | $127 |
| Year ahead astrology reading | $77 |
| Month ahead | $27 |
| Locational astrology reading | Sliding scale |
| Saturn return reading | $39 |
---
6) Patrick Watson
Patrick Watson is a professional astrologer based in Arizona but he's originally from the UK. He's been practicing astrology since he was 15 years old and his talents speak for themselves. Watson has worked alongside renowned astrologers like Chris Brennan and in the spring of 2012, Watson and Brennan publicly issued an accurate prediction that Barack Obama would win the 2012 US presidential elections. Most recently, he accurately predicted the day of President Trump's concession. By day, he is a music teacher, by night he is an astrologer, blogger, researcher, and astrology tutor!
Currently, Watson doesn't offer relationship-specific questions, but he does offer insight into more in-depth insight than Gemini compatibility, namely Horary consultations. Horary readings are focused on finding the answer to one very specific question you have. While it's much different from a full-blown relationship reading, there can be some overlap if you're focusing on a specific scenario. (I.E. "Will I get married this year?" or "Is my partner the right one for me?".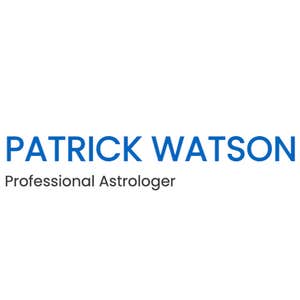 | | |
| --- | --- |
| Rectification consultation (60 mins) | $175 |
| Electional consultation | $125 |
| Horary consultation | $50 |
| General consultation (60 mins) | $99* |
*Normally $150, but Watson is offering a discount for the duration of the pandemic
---
7) Oracular Jake
With a background in social work and psychology, Jake makes sure to handle sensitive topics delicately and with compassion. As a gay white man who attended an HBCU to study social work, Jake has made it known that he feels comfortable discussing topics relating to race and racism. And in an effort to dismantle gender roles and heteronormativity, he has removed gendered language from his astrology practice. You just can't say that about anyone! Jake offers multiple types of readings from natal charts to horary questions and everything in between. His prices are pretty affordable too. So regardless of your price range, Jake wants you to have access to professional-level guidance. His services begin at $30 and continue into the $100 range.
Like Watson, Jake doesn't offer relationship-specific questions, but you can get more in-depth insight rather than basic Gemini compatibility. He also offers Horary consultations and Electional readings. Electional readings (also known as even astrology) focuses on finding the most ideal time to start something. So again, while this is wildly different from your traditional Aries compatibility reading, it may work for you. That is if you're asking the right questions! (I.E. "Is this the right time to take my relationship to the next step?" or "Is now the right time to start dating?").
| | |
| --- | --- |
| 30 minute natal chart reading | $50 |
| 60 minute natal chart reading | $100 |
---
8) StarsMoonAndSun
StarsMoonandSun is a great site to find fun yet educational information on the zodiac and corresponding horoscopes, including Gemini compatibility. Here you can delve further into the science of astrology, with articles covering natal charts, cusps, eclipses, and retrogrades. Plus, if you need a little break from the deeper sciences about the governance of the stars, StarsMoonandSun has some star-studded entertainment for you. Freely enjoy piping hot tea about your favorite celebs horoscope and charts.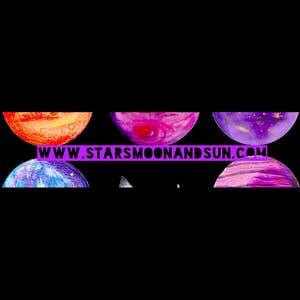 | | |
| --- | --- |
| 30 minute reading | $55.55 |
| 15 minute reading | $33.33 |
---
9) Astro.com
Astro.com is personally my favorite online astrology chart reading site. In using the AstroClick Portrait, clients can receive a free basic reading. Free services include a birth chart map and brief descriptions of what each placement means. The site also offers in-depth love and life readings as well as a breakdown of all the current transits. That's in addition to the 12+ free forecasts. In addition to all of that good stuff, the site even hosts a wiki and community forum. This is great for those looking to teach themselves more about the practice, connect with a local astrologer, or learn how to read a birth chart.
Most of the services are free. But if you want to unlock all the site has to offer, you'll have to pay for it.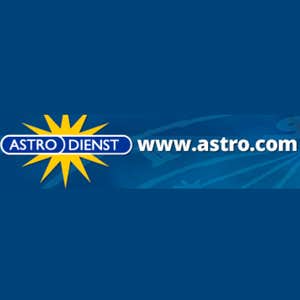 ---
10) AstrologyZone
Home to the world-famous author and astrologer Susan Miller, AstrologyZone is a favorite for more than 17 million readers. Here you'll find personalized and accurate horoscopes, as well as insight into Gemini compatibility. Her predictions are so precise that she has earned accreditation by the International Society for Astrological Research. Don't just take our word for it, though. Miller's work can be found in countless publications and influential circles that praise her faultlessness.
As AstrologyZone celebrates its twenty-fourth anniversary, its fan base has only grown. Each year, it serves 200 million page views to over 11 million readers. And for those readers, Miller personally writes between 30,000 to 48,000 words per month. If you're looking for scarily prophetic daily and monthly horoscopes, joining AstrologyZone should be a no-brainer. While monthly horoscopes are free to view on the site, those in search of more thorough insight should look into a susbscription.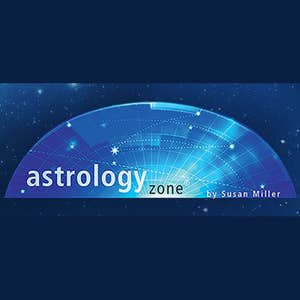 | | |
| --- | --- |
| 1 month subscription | $4.99 |
| 3 month subscription | $12.99 |
| 1 year subscription | $49.99 |
---
11) AstroLabe
If you're a DIY type who is just beginning to dip your toes into the meanings of the planets, stars, and asteroids, AstroLabe is a perfect starting point. And you'll be happy to know that the watered-down version of that chart is available to use for free. However, if you want a professional-grade, full astrology reading that really gets into all the nitty-gritty details of your Taurus compatibility and alignment, it'll cost you only $25.
Like other online astrology reading sites, AstroLabe hosts a library of literature as well as a list of recommendations for further study. This site's predictions are trustworthy and easy to digest, which is great for beginners. More advanced astrology students may find it falls below their abilities, though.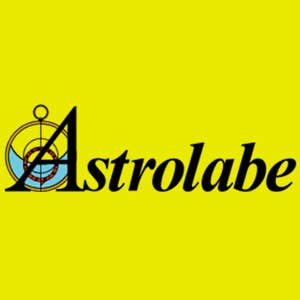 | | |
| --- | --- |
| Full birth chart report | $25 |
---
Related articles: