The winds howled outside of Amy Bess Cook's home in Sonoma, California, and she couldn't fall asleep.
She tossed and turned in her bed listening to the constant sounds whip across the balcony of her studio apartment in the center of the small town that, on any other night, overlooked a scenic ridgeline.
Trying to get a sense of the sounds, the constant noise preventing her from falling asleep on Sunday night, Cook walked onto the balcony. Instead of the downtown square of Sonoma nuzzled against a picturesque backdrop, she saw a "terrifying" world on fire.
"When I looked up, I saw the ridgeline on fire," Cook says during a recent phone conversation. "I've lived in California a long time, so you see smoke sometimes, you see fires—but this was different. It was nighttime, the moon was nearly full, and there were just huge flames leaping up from a ridge that was six miles away from me. I watched the fire on the ridgeline grow immensely. It went from being from what I thought was pretty big to basically covering the ridgeline."
After coming to terms with what she saw, Cook grabbed her two cats–Fluffernutter and Shimo–and evacuated, driving into a "horseshoe" of fires that had erupted around her town.
Cook is one of nearly 100,000 people directly impacted by the raging wildfires in California–which have left at least 34 people dead, with the number expected to rise, according to officials. Altogether, at least 15 fires have burned some 212,000 acres of land and 5,700 homes and businesses, as of Friday.
To get a better sense of how this natural disaster—one that lacks the breathless coverage of hurricanes and devastating floods—we spoke with three California wildfire victims. Here are their stories, in their own words, from the past several days of disruption, heartbreaking disaster, and generous support.
'Oh my god, those are the fires'
Kevin Kwan Loucks – Santa Rosa: "I grew up in Santa Rosa. I currently live in Orange County, but my mother and grandmother had a house in Santa Rosa. We saw on Facebook there was a fire happening, so I called my parents at two in the morning a few days ago… next thing we know it had jumped over the freeway and gotten to their community."
"The houses I grew up in are all gone. The winery that my wife and I got married at a couple years ago is gone. Those images hit home."
Debbie Karnell – Santa Rosa: "We were all in bed, and I think it was sometime around 10:30 or 11:00pm and we heard this big crash. … We get up and go outside our bedroom slider. One of the top of the redwood trees snapped over and fell on our bedroom roof. We thought it was a limb at first, but it was the top of the tree–and that's when we saw how bad the wind was."
"We went back to bed, maybe around midnight or so, and someone knocked on our door. … One of our neighbors said, 'You have to look outside.' We went out and there was, like, a red glow, sort of waning and waxing. It would get brighter and then it would get wider, and we're just like, 'Oh my god, those are the fires.' At some other point, we walked outside at that same spot and we could see flames. We said it's time we better get out of here."
'They sent us a quick email that they had lost everything'
Amy Bess Cook – Sonoma: "At a certain point, I made a decision to leave. I took my cats with me. I was very glad I was leaving—because as I saw other fires forming to the south. … I'm sure I was one of the first to evacuate. I know other people did because there were people leaving as I was leaving, but I know I was one of the first to get out of there. I had knocked on neighbors' doors and called a friend … and tried to wake her up. By morning there was an advisory evacuation for my area."
"When I left, I did not know where I was going. I went to Petaluma, and I parked my car at a Shell station. It was 3:30 in the morning—and this is how lucky I am: As soon as I parked the car, a friend of mine in San Rafael texted me and was like, 'Are you OK? Do you need a place to be?' She said, 'We woke up because of the smoke and saw what was happening and are you OK?' I said, 'Actually, yeah, I do need a place to stay.' They've hosted me all week. I'm extremely lucky, they've taken very good care of me."
"There's something in me that never thought that it would happen in Sonoma. It was a shock, and certainly driving out there with the fires kind of burning around me, it's all very surreal."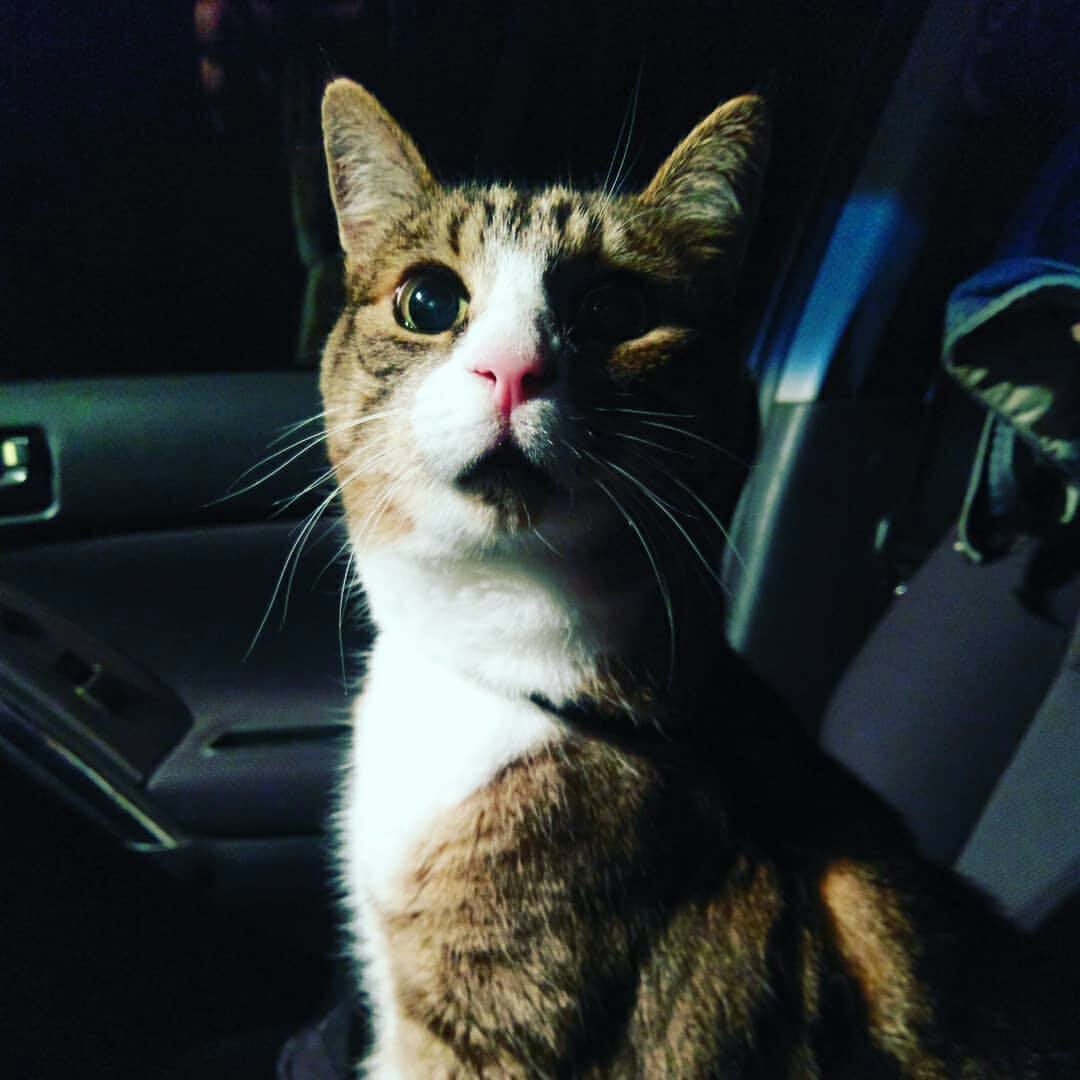 Kevin Kwan Loucks – Santa Rosa: "[My parents] called me at four in the morning and told me they were evacuating and that their house was on fire. As they were driving, their house was on fire and people were just running out. It's an elderly community, so it was particularly disturbing. That image was particularly disturbing."
"We couldn't get ahold of them for a day because the cell towers were down. We eventually heard from them. They sent us a quick email that they had lost everything. Several houses around them had fallen, and they were worried neighbors around them had passed away. It's obviously terrible and terrifying. … It doesn't look the same, obviously. It doesn't feel the same. To think that the neighborhoods where we grew up are destroyed, it's just absolutely devastating."
Debbie Karnell – Santa Rosa: "We had about an hour to go through the house and get the personal pictures–because that's the most important thing, you can't replace those; we did a bunch of that. We have four different vehicles and there were four of us, so each one of us packed our vehicles to the max with that kind of stuff. We left only to find out it was bumper to bumper to even get onto the freeway. It was amazing. We headed south. We ended up in Petaluma, which is south of here, and we went to a fairgrounds. By this time, I remember looking at my clock, it was 2:20am, and so we spent the night in this big huge parking area and woke up when the sun came up."
"At that time, my son got a text from our neighbor across the street who showed us a video of what was left of our house–which was basically just the foundation. I kept saying, 'I'm not going to get upset'… because you hold out hope that it's actually there. But when you actually see it, that's when it hits you."
"The worst was, my two sons are here, and I still haven't cried. I don't know why—I guess I'm just too numb. But my two sons, I guess because it's the house they grew up in, it was really hard for them."
'Today, it smells like fire again'
Amy Bess Cook – Sonoma: "The idea people have about wine country is that it's glitz and glamour. That exists, of course. But the people who support that are here, too. They are affected by this as well, and some of them are camping on the beaches right now because they're afraid to go to a shelter because of [Immigrations and Customs Enforcement] ICE. … I am much more secure now, but many of these people are not. The first day after this happened, I saw the news: 'All these wineries were destroyed, oh my god.' But I'm like, 'And these people's houses were destroyed, and people have been evacuated and have nowhere to go."

Debbie Karnell – Santa Rosa: "Today, it smells like fire again. Yesterday, it was clear. We thought, 'Oh, the worst is over.' But I can still smell smoke and embers come down from time to time. But you know what, the firefighters are here. They're doing the best job they can. It's one of those things you think will never happen to you. We're older. I'm 71 and my husband is 78, and it's like, do you rebuild at this age? What do you do?
"I know at some point I'm going to break down and cry, but I haven't yet. Maybe I'm just being strong for everybody else, but I don't know. My phone doesn't stop ringing. Phone calls, texts, emails, everybody … is calling. People I haven't talked to in years are calling, saying, 'What can we do?'"
Kevin Kwan Loucks – Santa Rosa: "Getting the word out is so important about what people are experiencing. It's essential, and because of that, a lot of great relief efforts are in motion. … I decided to go up and try to help. Being there is absolutely devastating. The air is terrible. Everywhere you look, there are looks of concern. But also there is a lot of positive energy, people are helping one another."
"I myself was losing hope in humanity in general because of all the crises in the world, but seeing people react to this, and mobilizing and contributing to relief efforts, it's been so inspiring and so incredible."
"I basically posted a few pictures of where I grew up–there is nothing there. It's just totally destroyed. Immediately, people said, 'I want to contribute and find out a way to give.' So, I set up a small fund online and collected over $5,000 in two days. It was incredible, it's really amazing."
"We rented a gigantic car, which the rental car place upgraded for free because they knew what we were doing, and then we just spent $5,000 on relief aid and supplies. We were in touch with the Salvation Army and the shelters, so we knew what they needed. We were able to set up distribution channels, and we know the goods got to where they needed to. It's really amazing."
"We got baby strollers, baby formula, and diapers, to medicine, vitamins, reading glasses, clothes, food, and water. … We felt like we could really provide value by giving them exactly what they were asking for. There were people I hadn't heard from in years, and people coming out of the woodwork to support it. It shows the best part of humanity, I think."

Here are ways you can help victims of the wildfires in California: