It's never too soon to prepare for the biggest shopping day of the year. This Black Friday guide is your secret to savings.
Everyone and their aunt will be recovering from turkey hangovers, but don't think they won't log on to take advantage of insane deals. These six tips can make sure you have the upper hand. If you play your cards right, you'll get your holiday shopping done for friends and family in one fell swoop.
Free two day shipping will change your life for the better. That's just one of many perks that come with Prime, but being a member also lets you cash in on Black Friday.
Prime members get early access to special deals before anyone else. Let the latecomers pick through the rubble while make off with all the goodies. Plus, you can try it free for 30 days. Even if you only sign up for the shopping season, we can't judge you too harshly.
2) Know your deals.
Not all deals are created equal. There's Lightning Deals, which only last a few hours or until the supply inevitably runs out. If shoppers who commit to buy get sheepish, you can join a waitlist which lets you know when the item is available so you can dive on that deal like the shopping shark you are.
Prime Spotlight Deals are exclusive to Prime members. Because of the rock bottom prices, these usually go fast too, so make sure you're quick on the mouse click.
3) Ready those wish lists.
There are probably more than a handful of things you've had your heart set on all year. Put them on your wishlist and save yourself some time come Black Friday. Before you dive into your deals, peruse your list and see if any of your desired items are on sale.
4) Download the Amazon App.
There isn't a more convenient way to organize and utilize your shopping lists. If you turn on notifications, Amazon will let you know if and when your wishlists go on sale. Plus, Amazon usually rings in holidays with app exclusive giveaways. The only thing better than cheap stuff is free stuff.
5) Enable one-click ordering.
Beating the hoards to the deals requires gunslinger reflexes. Once enabled, one-click ordering lets you nab all the deals before anyone else. Make sure your credit card info and shipping info is all plugged in, then hit a single button and bam, you're done. Seconds matter here, folks.
6) Rise early, get cozy and stop by.
Like the Black Fridays of old, the early bird truly gets the worm. In this clumsy analogy, the worm might be a 4K flatscreen or Nintendo Switch. If you're too lazy to do that, never fear. We'll be rising earlier than the sun on Black Friday and sifting through Amazon for the good stuff, so you can always just see the best of right here. Think of us as your precious shopping angels.
Godspeed!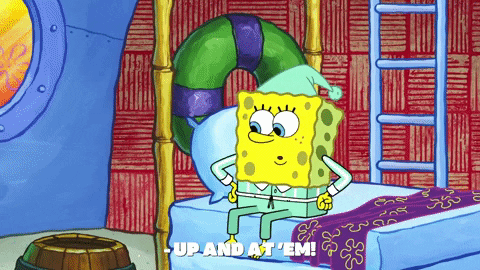 MORE BAZAAR DEALS:
The Daily Dot may receive a payment in connection with purchases of products or services featured in this article. Click here to learn more.