Tech

Tech

The gadgets, platforms, and software that make your digital life possible. If it bleeps, clicks or blinks, you'll find it here.

Internet Culture

Internet Culture

There's a community for everyone online.

Streaming

Streaming

News, reviews, and guides for the world of online entertainment.
Beyoncé's whitewashed wax figure gets a makeover
But, uh, she still looks white.
In an attempt to recover from social media backlash, Madame Tussauds New York gave its whitewashed Beyoncé a makeover—but the internet still isn't convinced it's much better.
Last week, the infamous wax-figure establishment met the fury of the Beyhive when Twitter circulated of a picture of a very tragically sculpted Beyoncé.
Beyonce' wax figure at @MadameTussauds is FIERCE! pic.twitter.com/7UDyi9VEWT

— Joe (@CCFan007) July 18, 2017
According to TMZ, the museum's tried to rectify the errors by correcting styling and lighting. This "styling" appears to include adding volume to wax figure's blonde hair and making some changes to her face and complexion.
The First Beyoncé Wax Figure vs. The Updated Beyoncé Wax Figure pic.twitter.com/QT7VWPlRK9

— Music News & Facts (@Musicnews_feeds) July 24, 2017
This isn't the first wax figure of Beyoncé to have missed the mark. Bey sculptures across the nation have come under scrutiny in the wake of New York's unveiling.
Theory: Beyoncé wax figure makers have never seen Beyoncé pic.twitter.com/bZ2PWCUzUs

— Michelle Lee (@heymichellelee) July 19, 2017
"At Madame Tussauds, our talented team of sculptors take every effort to ensure we accurately colour match all of our wax figures to the celebrity being depicted," Madame Tussauds told the Daily Dot last week during the backlash. "Lighting within the attraction combined with flash photography may distort and misrepresent the colour of our wax figures which is something our sculptors are unable to account for at the production stage."
While the latest attempt is a nice try, it's still definitely not Beyoncé. Of all the examples they could have looked at to make a beautiful Bey, she still came out looking like a cross between Lindsay Lohan and Shakira. 
Is it just me or does Channing Tatum look more like Beyoncé's wax figure than she does 🤷🏻‍♀️ pic.twitter.com/tTsAQuuQK9

— Delaney (@DeeDeeOMB) July 24, 2017
Beyonce's wax figure looks like some Shakira and a young Mariah Carey added to it.

— Kiko Bella (@kweexter) July 24, 2017
Maybe one day we'll get an accurate wax figure of our Queen B, until then, at least we have the real deal.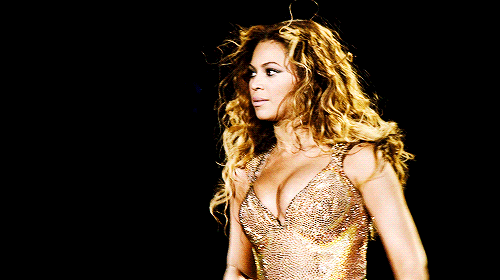 H/T Revelist
Sarah Jasmine Montgomery is a Daily Dot contributor whose writing and criticism cover all things pop culture, with an emphasis on how communities of color impact physical and digital cultural spaces. Her writing and photography have also appeared in Texas Monthly, the Fader, Complex, and Billboard.
© The Daily Dot, all rights reserved.
Represented by Complex Media, Inc. for advertising sales.