Blame it on Warner Brothers.
The company's anarchist blockbuster V for Vendetta (based on the graphic novel by Alan Moore) came out just in time to guarantee that its iconic Guy Fawkes mask would be available in every major city right before Anonymous called for its first major in-person operation, a series of worldwide protests against the Church of Scientology.
Anonymous' public "face" was once a faceless stick figure cartoon known as Epic Fail Guy, a self-deprecating identifier for 4chan members, a group which at the time largely saw itself as basement dwelling wankers. But awesome basement-dwelling wankers. Anonymous emerged from 4chan, essentially evolving into its internet pranking arm. Not long after his creation, Epic Fail Guy stumbled across a Guy Fawkes mask, put it on, and the rest is history.
In 2008, while gearing up for OpChanology, the in-person protests against Scientology, Anons needed a way to identify themselves as such while still hiding their faces. The Guy Fawkes mask was chosen because it was both affordable and ubiquitous worldwide. Revolutionary echoes handed down from Fawkes himself certainly added to its appeal.
However, the semiotics of the mask were actually directed at Scientology, intended to brand it a failure. Fawkes, after all, had to replace his gunpowder stock when the first stash deteriorated, failed in his attempt to get Spain to invade England or support his revolution, and failed at this ultimate attempt to take out Parliament. He at last succeeded in killing himself.
Instead of registering as a symbol of failure, the heroic/outsider aspects of the mask were taken to heart by the public at large (who had no knowledge of 4chan's history) and ultimately by Anonymous itself, which is not immune to the warm fuzzies given to our cultural icons.
In honor of Halloween and the upcoming Million Mask March, I've rooted through my extensive collection of adapted Anonymous masks. The image that sparked the collection has long since fallen off Google: It was a standard-issue Fawkes mask painted over to turn it into No-Face, the misunderstood monster from Hayao Miyazaki's animated masterpiece Spirited Away.
Here's an entirely arbitrary scrapbook of the most interesting variations on the Guy Fawkes mask over the past couple of years.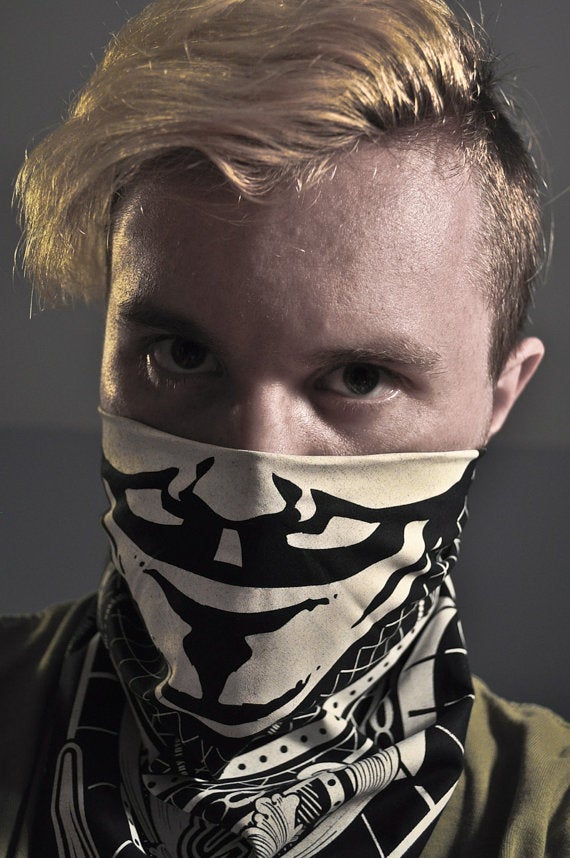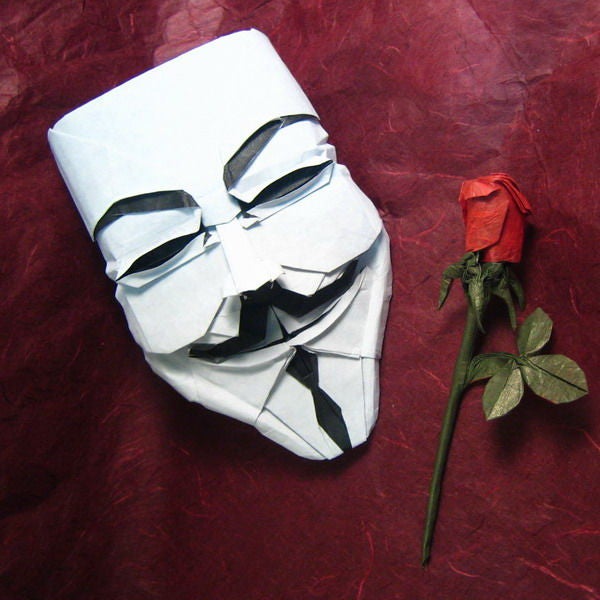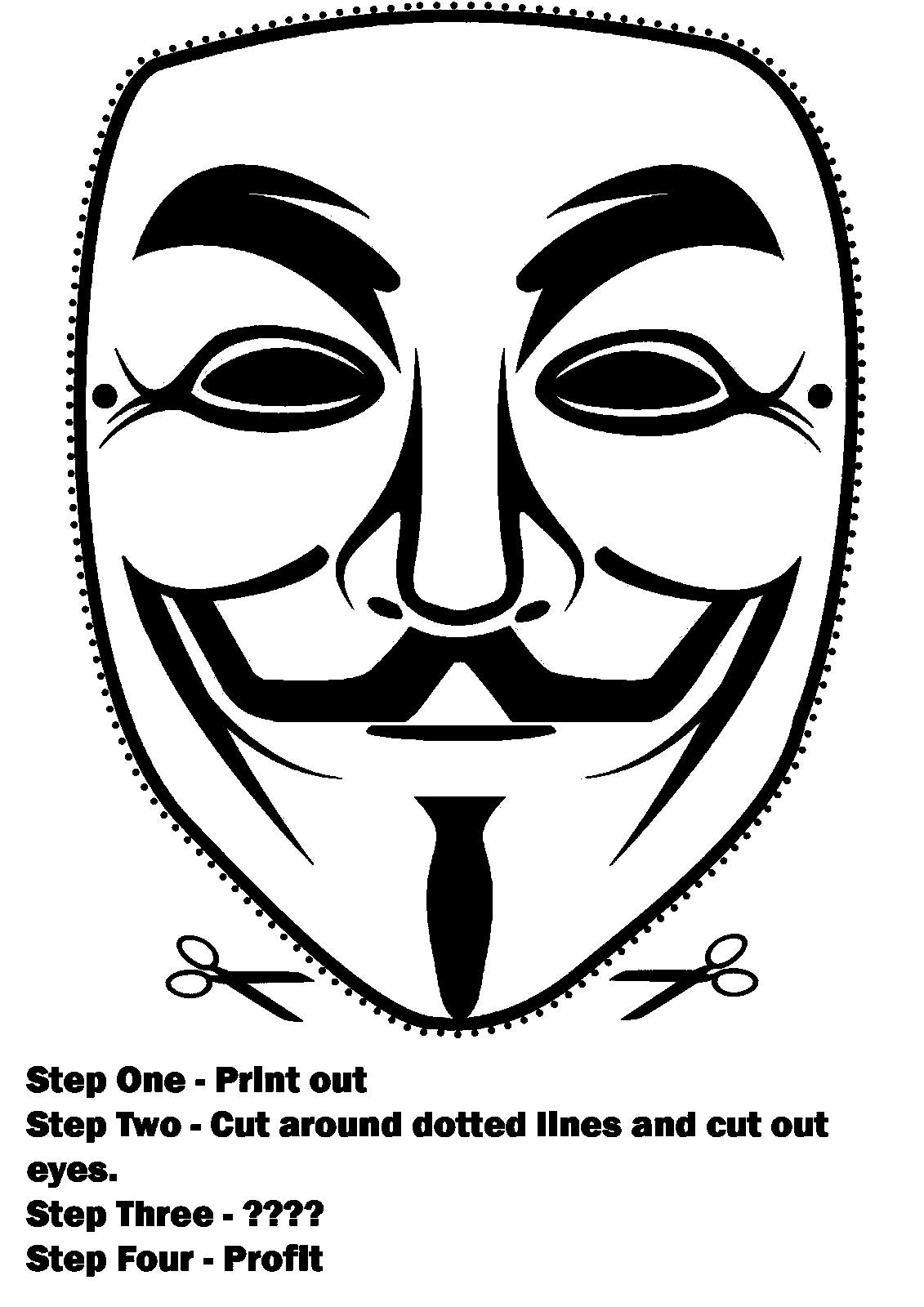 The print your own version as worn by the Polish parliament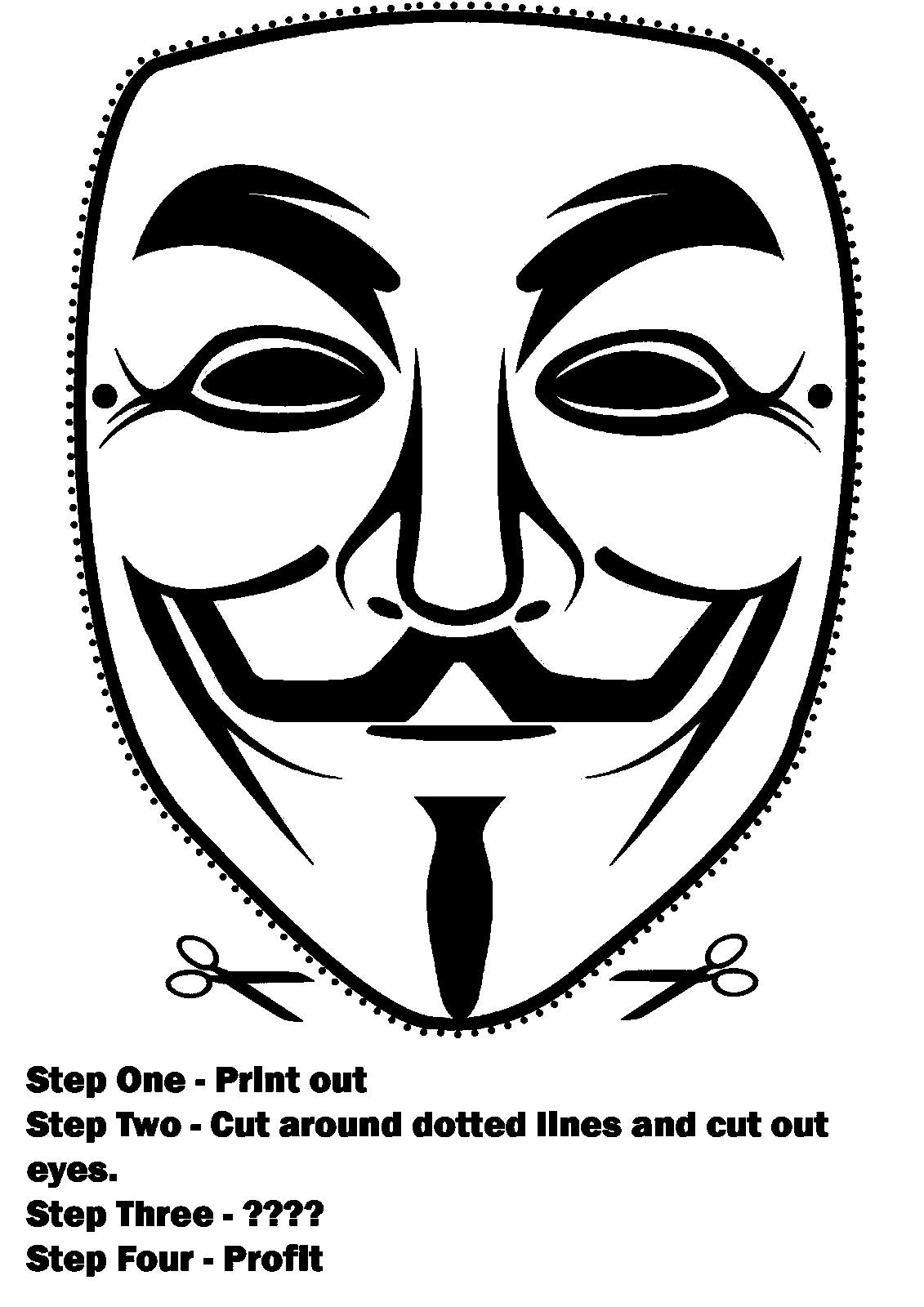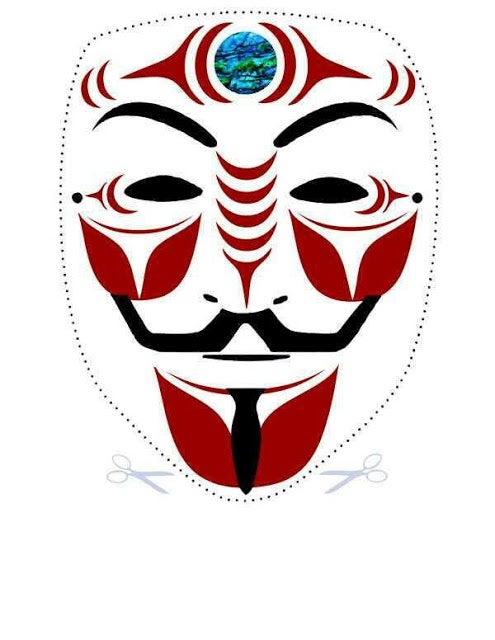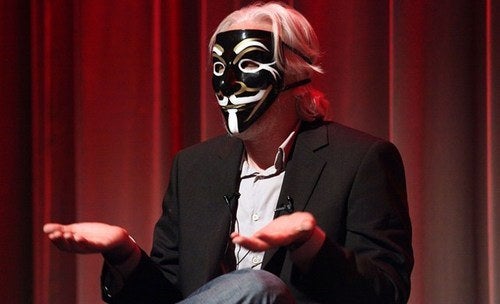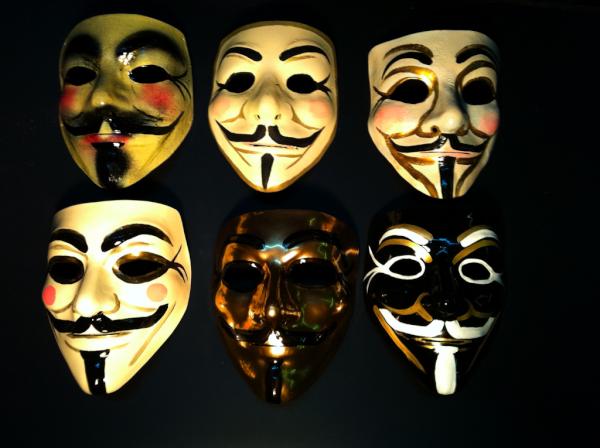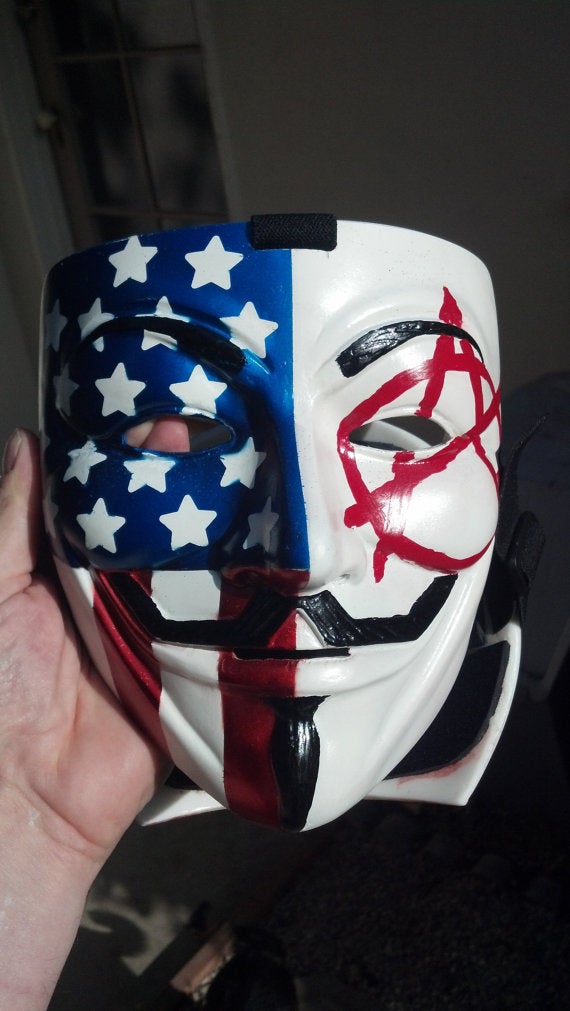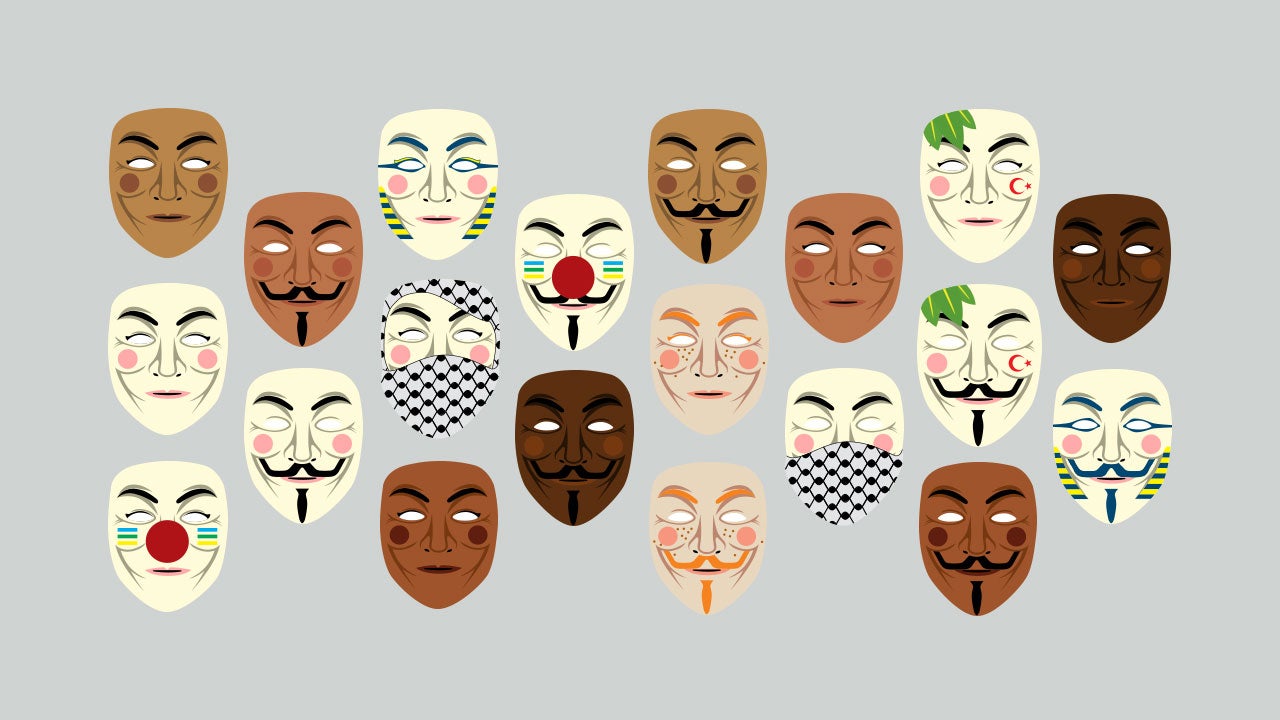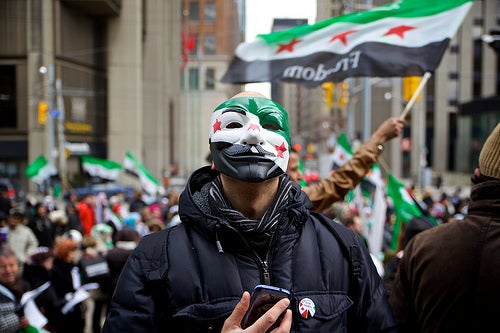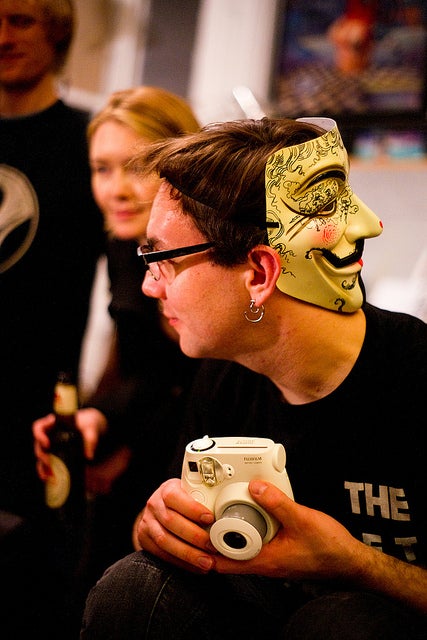 And some amazing pictures that came via Twitter:
> Photo: Guy Fawkes Makeup https://t.co/ds5hoNbA #Anonymous

— Anonymous Circle (@AnonCircle) October 10, 2012
Absolutely, bar none, the best makeup Fawkes out there. Challenge accepted?
#expect us pic.twitter.com/bAtbQB3J

— F.A.C.E (@F8C3) January 8, 2013
A unique combination of the Headless Man and Guy Fawkes anon identifiers.
Promises of Liberty at #OpFkLAPD #Anonymous pic.twitter.com/BH9xk2QB

— S1N1ST3R #AmeriSec (@SinisterAnon) February 17, 2013
Another AmericAnon.
@anon99percenter It feels good to have #Anonymous friends. #IdleNoMore #ExpectUs pic.twitter.com/0WBaUGLWLd

— Brian (@watching_crows) April 26, 2013
A poignant iteration from IdleNoMore.
#AnonymousPhoto #Anonymous pic.twitter.com/NAhCdnWkP8

— YourAnonPhoto (@YourAnonPhoto) September 4, 2013
Back to basic binary for this faceless Guy.
#Anonymiss #Picture pic.twitter.com/3KJLOS2kYP

— Anonymiss Cynthia Fr (@AnonFreedomArt) October 17, 2013
The best of both worlds with this AnonyMiss.
Шахайайайхахааййййй!!!! pic.twitter.com/lFo7YrYl6g

— Lex Valeria-Horatio (@subverzo) October 9, 2013
Subverzohas always favored a Plague Doctor mask. A rebel? In Anonymous? You don't say!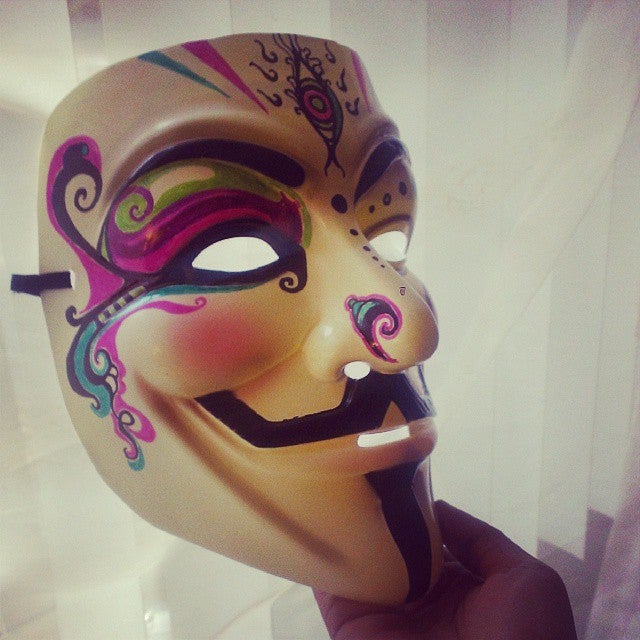 Happy Halloween, everyone! and always remember, remember…
Really truly #Anonymous pic.twitter.com/wSR1JrWv9J

— m a n y f e s t o (@ManyfestoEditor) July 2, 2013