The hashtags #EndFathersDay and #WhitesCantBeRaped trended worldwide Friday, apparently the work of angry feminists on Twitter. They were really part of an elaborate 4chan hoax.
The prank was started by 4chan's politically incorrect board, /pol/, in an effort to rile up feminists and make them (and men) look like idiots. 
"This is a holiday celebrating misogyny, demanding appreciation and gifts for doing what a father should be doing anyway, especially when almost all cases of domestic abuse stem from the father," an anonymous user on /pol/ wrote. 
"Fathers all over the country are refusing to pay alimony or child support, which should not celebrated and rewarded, but should be shamed. 'Father's Day' should not be about celebrating the role of a father in the family, but about correcting it. It shouldn't be celebrated in its present form." 
Click here to read /pol/'s full call to action.
The hashtags have been mentioned more than 40,000 times combined in the past day, thanks to an army of fake Twitter accounts. 
Unlike 4chan's last hoax, which targeted impressionable One Direction fans, this one has seemingly convinced real people to respond to the hoax and proliferate it.
Thanks to #EndFathersDay , I learned a new word today: misandry. Thank you twitter!

— Malaka Gyekye Grant (@AbenaGyekye) June 13, 2014
This is why no one can take modern feminists seriously. #EndFathersDay pic.twitter.com/GzdZwStasX

— John C. Rieber (@JohnCRieber) June 13, 2014
Stop #EndFathersDay because being a feminist means achieving equality, not hating men.

— haley (@irlkhaleesi) June 13, 2014
Get your tubes tied. #EndFathersDay

— Rusty Redenbacher (@rustymk2) June 13, 2014
Both of these hashtags are part of a six-month-long prank war 4chan launched against feminists. 
The first prank to get traction was Operation Bikini Bridge in January, a scheme started by 4chan's random imageboard /b/. The objective was to spam social media and get news organizations like CNN to report that the bikini bridge—what happens when a bikini bottom is stretched between the two hipbones—was a shocking new fashion phenomenon, the next wave of "thinspo" or pro-anorexia social media.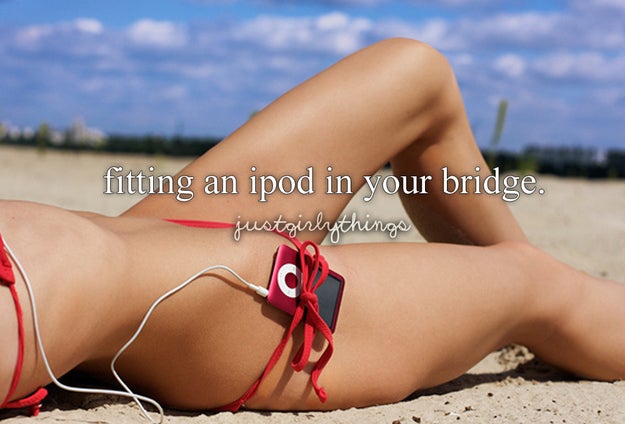 4chan followed this up with Operation Freebleeding, which tried to convince women that the use of sanitary pads was a male construction to keep them down. 
H/T Death & Taxes | Photo by danrocha/Flickr (CC BY 2.0)