If we've learned anything from the examples of Selena Gomez, Rihanna, and Scarlett Johansson, it's that celebrities should avoid making any kind of political comment relating to the Gaza conflict. Anything more complex than a vague tweet about "peace" (thanks, Waka Flocka Flame) is simply too controversial.
Batman v Superman star Gal Gadot apparently did not get the memo.
Shortly before traveling to San Diego for her high-profile appearance at Comic-Con, the Wonder Woman actress wrote a Facebook post in support of Israel's side in the conflict. Gadot has more cause than most to take a stance. She's Israeli and served for two years in the Israel Defense Forces.
"I am sending my love and prayers to my fellow Israeli citizens," she wrote. "Especially to all the boys and girls who are risking their lives protecting my country against the horrific acts conducted by Hamas, who are hiding like cowards behind women and children…We shall overcome!!! Shabbat Shalom!"
She finished the message with hashtags including #loveidf and #weareright, along with a selfie with her daughter.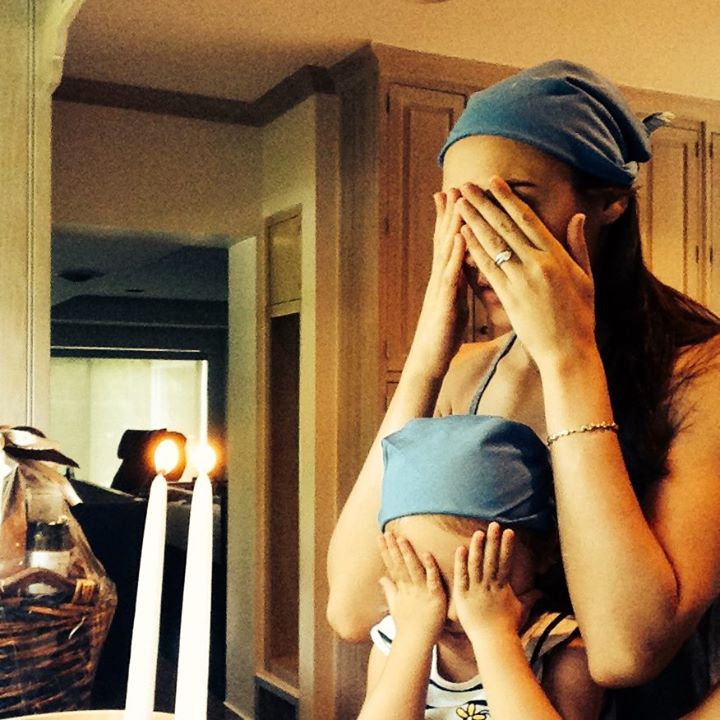 Photo via Facebook
Most of the messages from her Facebook followers were supportive.
Proud of @GalGadot representing Israel with her Wonder Woman role! Get it girl! #proud #Wonderwoman #israel

— Sarah Eisenstadt (@Sarah_EmilyE) July 26, 2014
But elsewhere some fans were taken aback by her hard political stance on the controversial issue, many of them tweeting about boycotting Batman v Superman. There is even a Change.org petition demanding that Warner Bros. remove her from the film, though it has fewer than 10 signatures.
I was lookin forward to #BatmanvSuperman movie, but now the #WonderWoman actress is publicly praising the siege of #Gaza. Nevermind.

— Jeffry R. Halverson (@JeffryHalverson) July 27, 2014
The new Wonder Woman @GalGadot support for the #IDF & #Israel has totally and completely ruined by fan boy anticipation of #BatmanvSuperman

— Bilal (@kazv1) July 26, 2014
Gal Gadot's role as Wonder Woman means that she's going to receive more and more public attention over the next few months. With Warner Bros. likely leery about people connecting their just-revealed heroine with the conflict in Gaza, it'll be interesting to see if Gadot is quietly asked to stop expressing her political views in public.
Photo via Facebook