If you're actively looking for work, you likely know how it feels to send out countless resumes, each brimming with hope, only to have your efforts met with an impersonal form rejection letter or just plain silence.
"What am I doing wrong?" you may ask yourself. Simple: You didn't create your resume out of Legos.
Redditor Pastlightspeed, whose real name is Leah, shared how she broke with convention to make her applications more appealing.
"I wanted to stand out to potential employers, so I made a LEGO set of myself and sent it out to my dream advertising agencies," she wrote.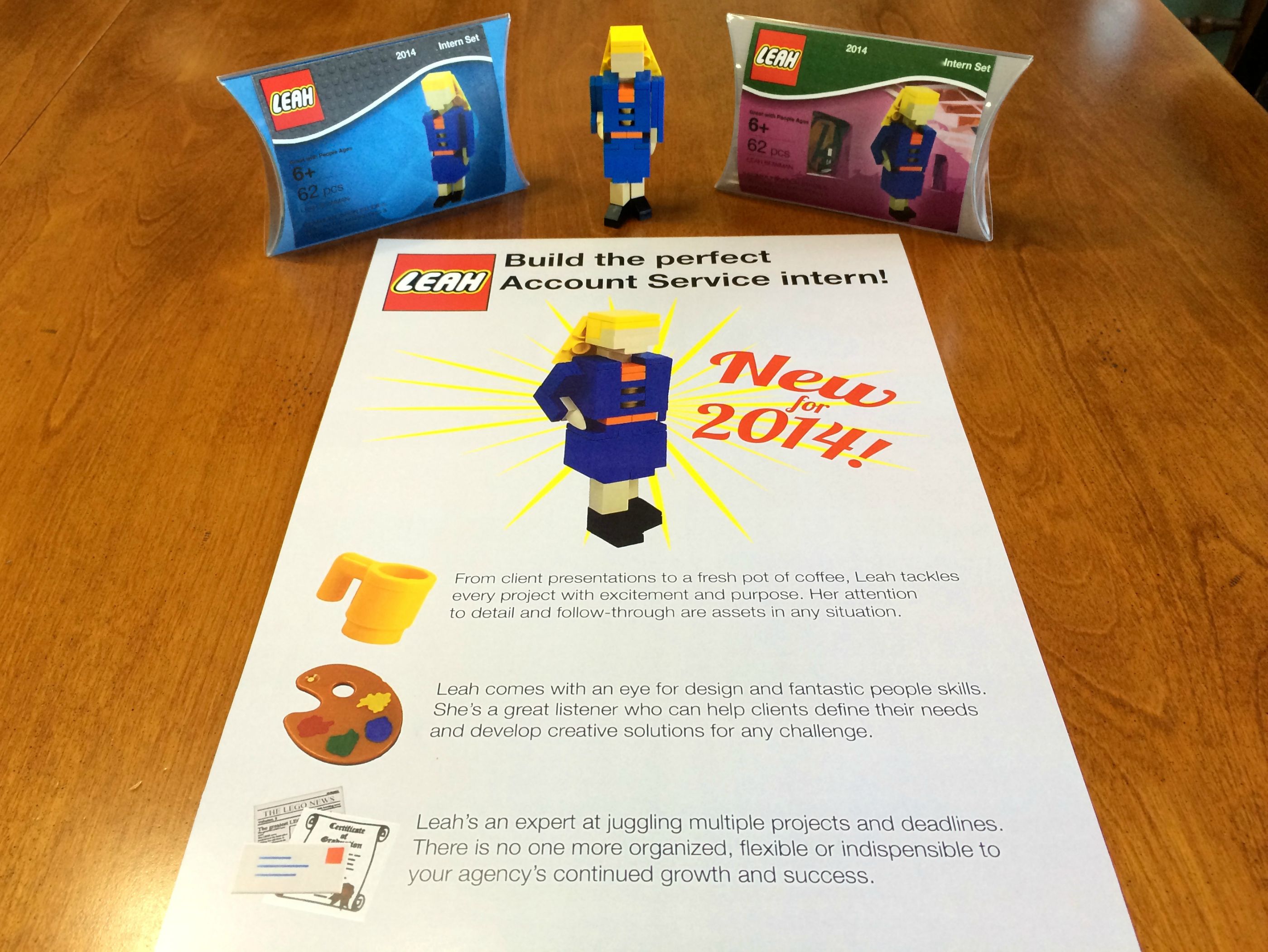 She went on to explain that the project was part of a questionnaire from one particular agency that required candidates to "Create a persuasive advertisement with me as the product." Using bricks from her dad's collection ("he's an avid builder," she notes), Leah created two sets of the very limited Business Suit Leah set, tucking her qualifications and experience in with the instructions.
Needless to say, her ingenuity was met with general enthusiasm from her fellow redditors.
"As a graphic designer, who happens to have a desk covered in legos. they would be dumb not to hire you, ideas like that make an agency" kojima-naked said.
"I would say you might be the missing piece of an advertising agency…I can't believe your previous employer lego of you" dontbthatguy said.
While her efforts may have been a tad eccentric (one critic said "I'm not really a fan of these over-the-top application attempts. it just seems like a way of making up for your lacking interpersonal skills"), the tactic appeared to work.
"I interviewed via phone with one on Monday, and sent the set and a handwritten thank you note directly to my interviewer Tuesday!" Leah noted in an update.
If Leah's idea catches on, perhaps paper and electronic resumes will become obsolete. Instead, all potential employers out there will be overwhelmed with custom-created Lego figures dressed in their best plastic business attire. To those companies, I have one thing to say:
My own application is the one made out of K'Nex.

All images via Pastlightspeed/Imgur