Wikipedia may not be perfect—far from it—but to begin to appreciate how great it is, you need to see the encyclopedia's first drafts.
John Overholt, a Harvard librarian and curator of early modern books, just launched a new blog called First Drafts of History that spotlights the very first drafts of Wikipedia articles.
It's a blog about history, ambition, and often strange first amateur attempts to jot down history. Here's an article about the iPhone (or IPhone), dated June 2005, two years before its release (click to expand).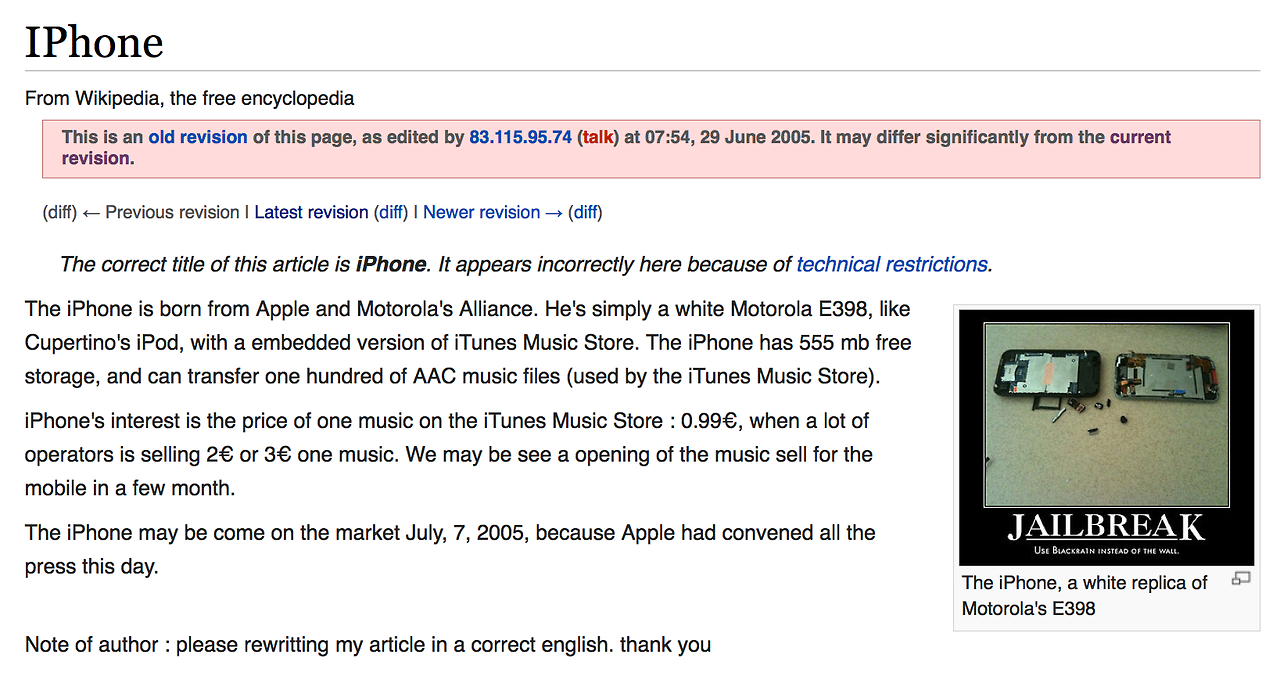 Compare that to the current article and you quickly appreciate the work that editors and contributors put in.
"As someone who's interested in history, the origins of things are always fascinating to me, and I think very informative," Overholt told the Daily Dot.
This tiny 2004 first draft about Barack Obama and long 2001 first draft on Star Trek may reveal a little about contributors' interests at the time.
Click to expand: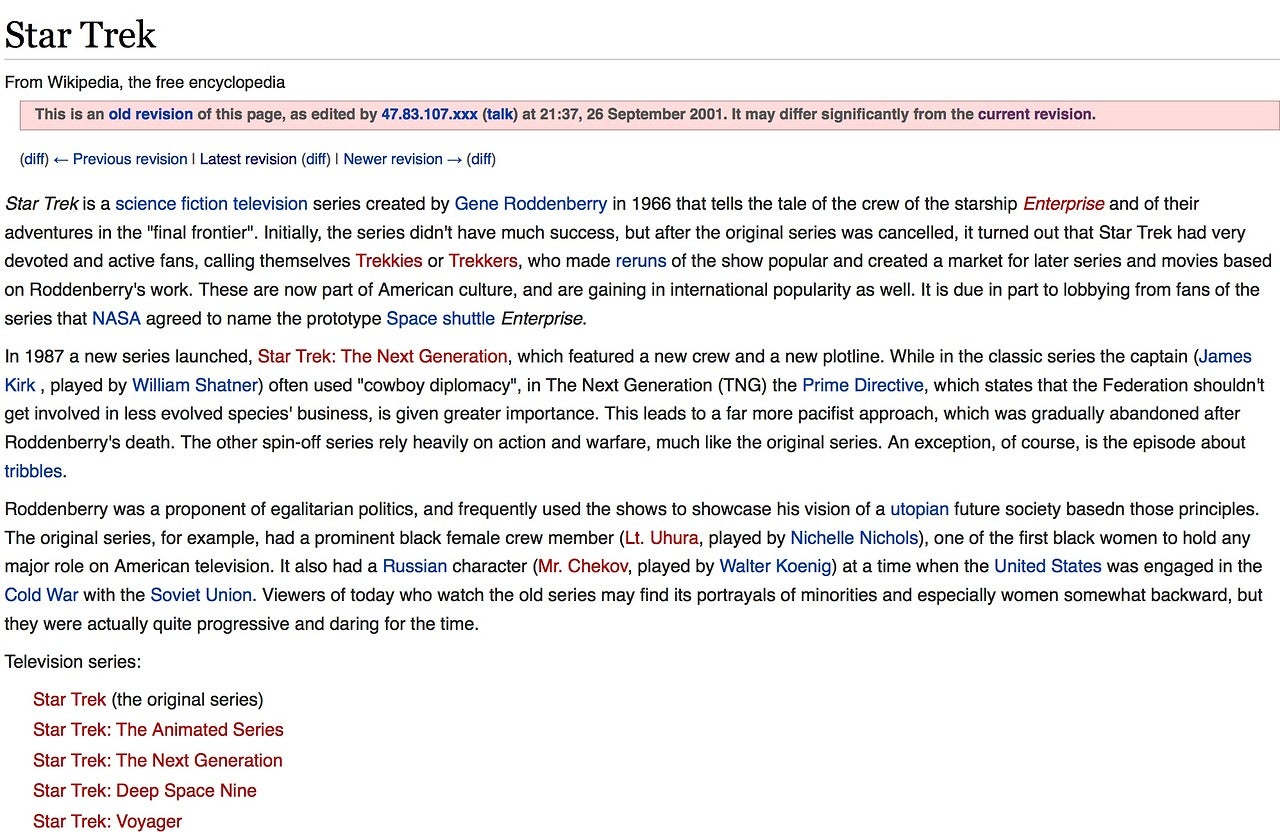 "Wikipedia is such an incredibly ambitious undertaking, and I thought, 'Where do you start with a project of that scale?'" Overholt wrote in a message to the Daily Dot. "It's unusual that history is so meticulously documented (although I gather some of the earliest is now lost). It's also interesting to see the editorial voice and organizational structures now common on Wikipedia evolve over time."
It's true, and that makes First Drafts of History a brilliant little time machine worth reading. Here's hoping Overholt keeps on exploring the Internet gone by.
H/T Kottke | Logo via Wikipedia