Even when we're alone, we're constantly surrounded. By signals, that is.
Luis Hernan, a PhD candidate at England's Newcastle University, took particular interest in this idea and set out to visualize Wi-Fi signals based on their strength. The result is Spirit Photographs, a beautiful intersection of technology and photography.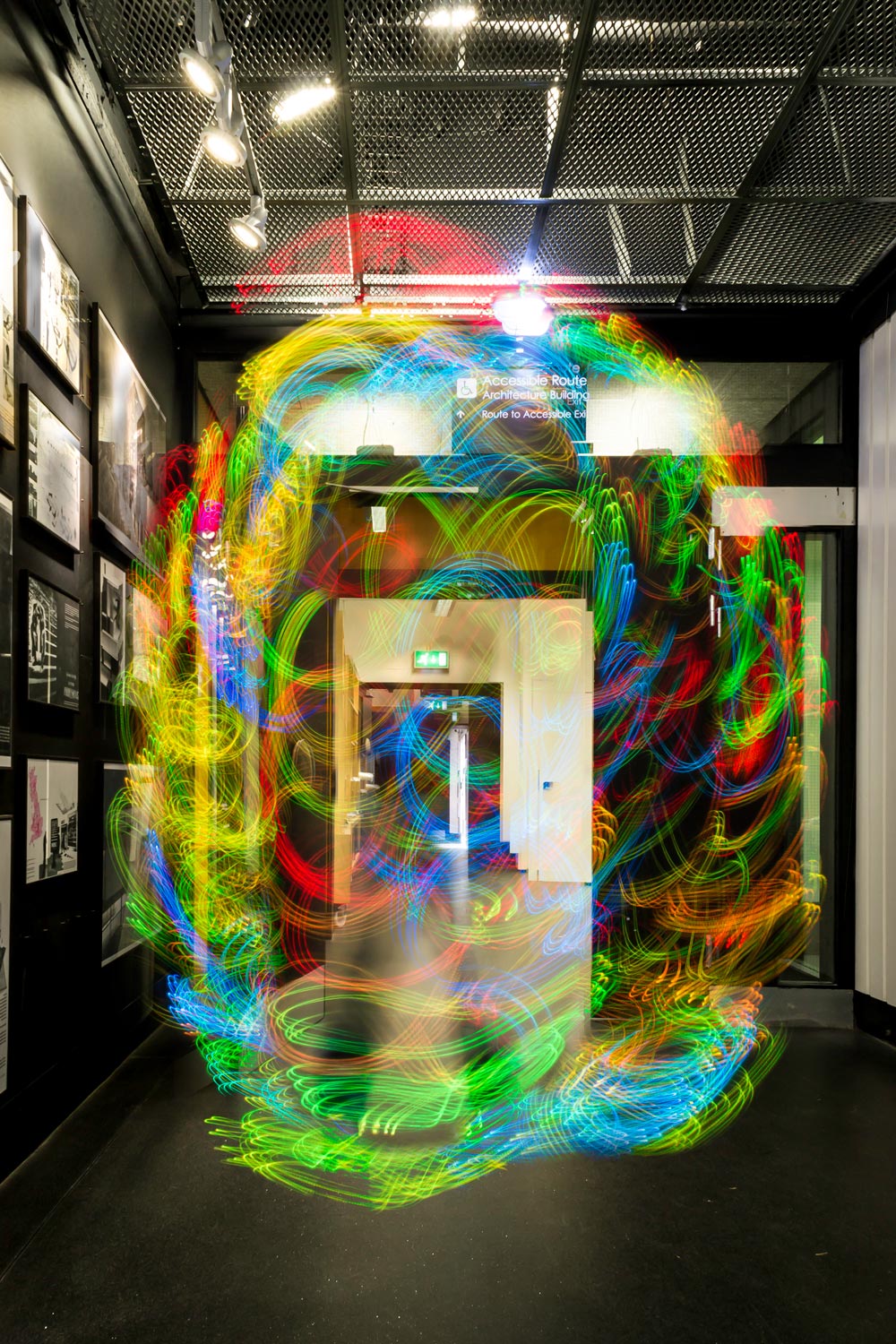 This one facet of a larger project Hernan is working on, Digital Ethereal, in which Hernan visualizes hertzian spaces. A hertzian space describes how electronic devices interact within a space and with people based on observing electromagnetic signals.
"In order to take advantage of hertzian space, I advocate for a creative practice aimed at creating new objects, indexed to hertzian space, but which also captures the cultural and social complexity imbued in the use of such technologies," Hernan explained on his website.
"The fact that we are becoming increasingly reliant on something we can't see intrigues me," Hernan told BBC. "I wanted to find a way to show the wireless which is around us and also how it changes."
Hernan first found a way to gauge the electromagnetic field around us. He created what he calls a Kirilian Device, which detects a nearby Wi-Fi signals then lights up a certain color based on strength of the signal. The signal is strongest when the red and blue are at their "weakest," or lightest.
Then he photographed his movements using a long exposure time, creating colorful and ghostly results.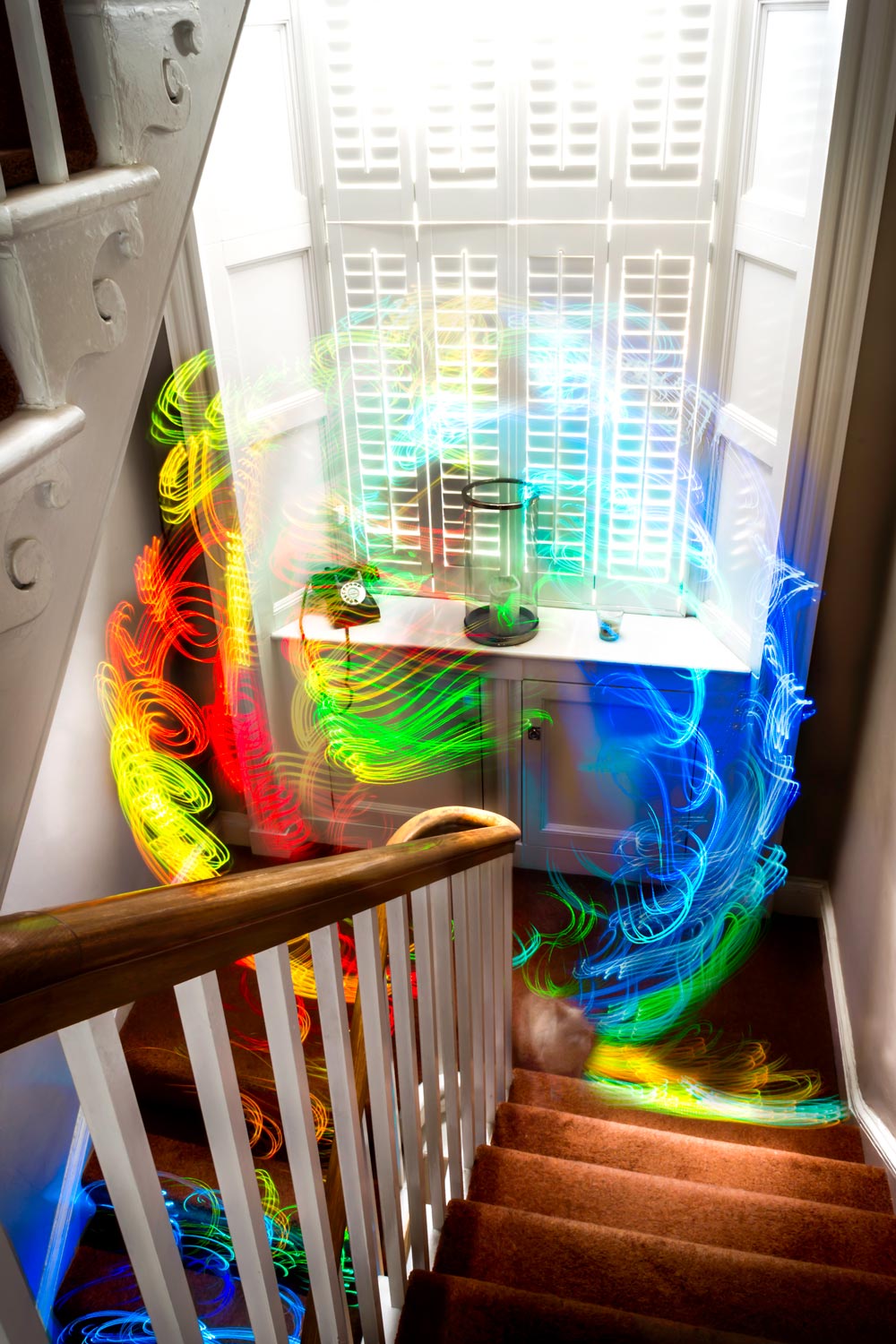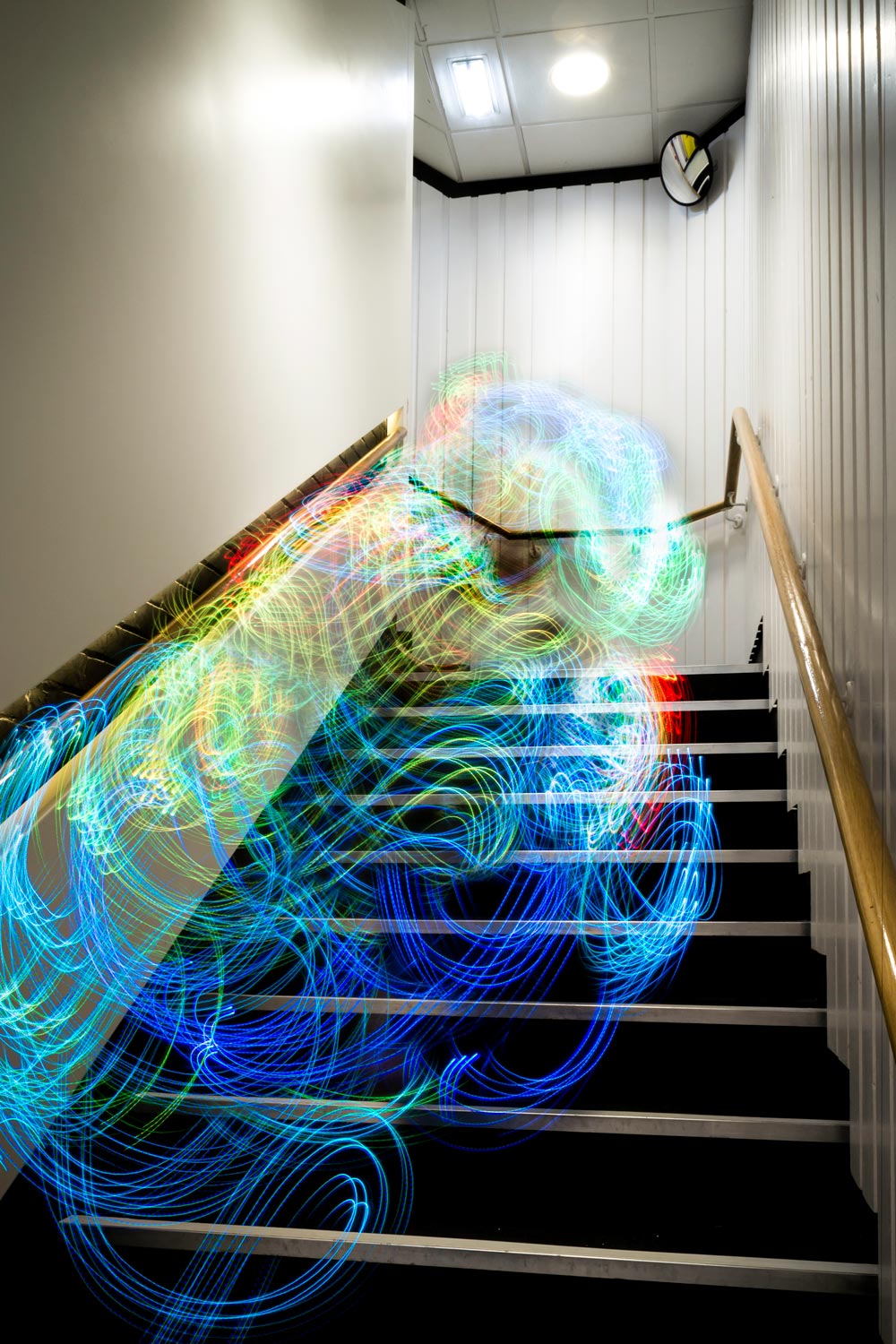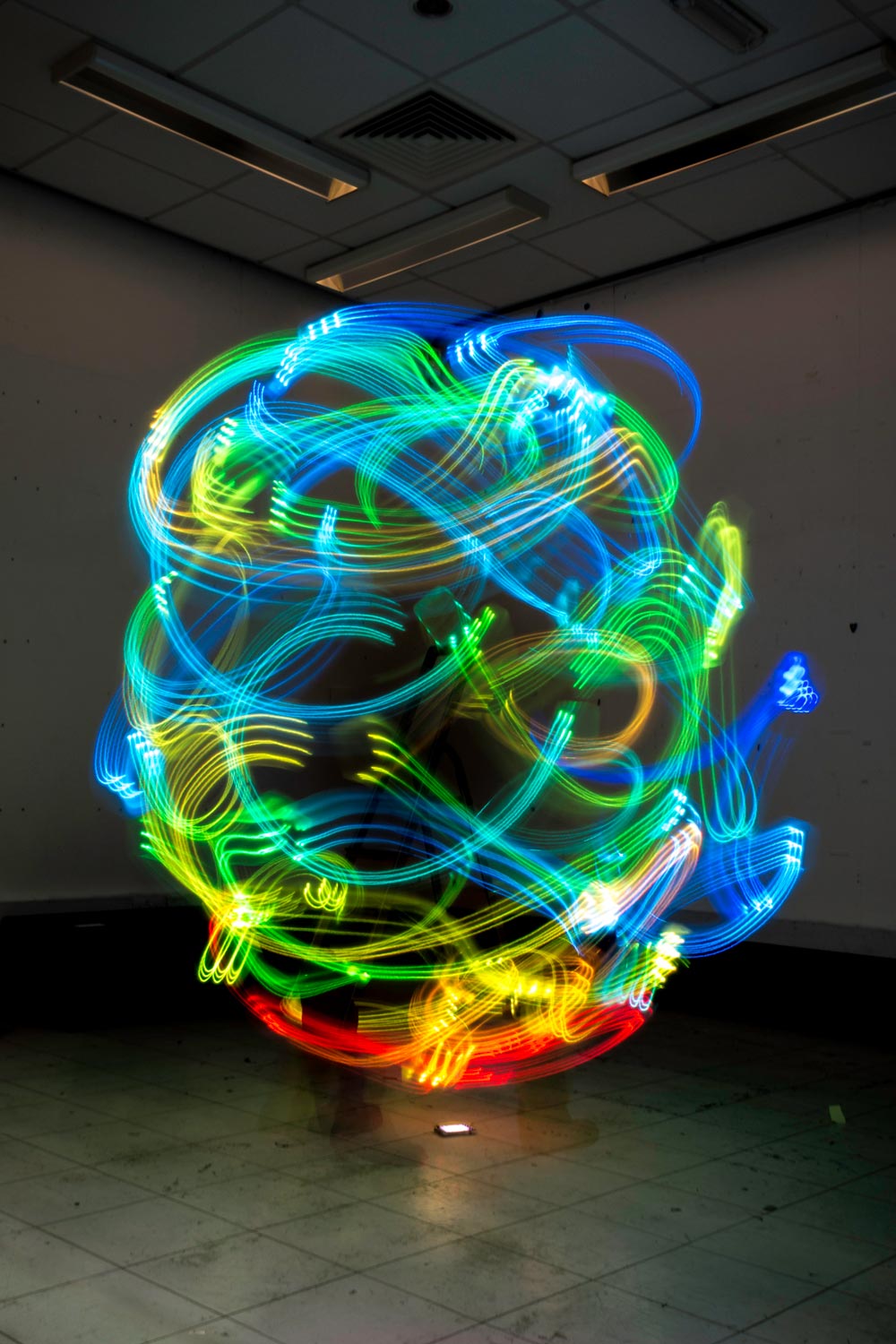 Hernan culminated his work into an exhibition on display at the School of Architecture at Newcastle University. "The Secret Body of Wireless" allows people to see how they influence the signals around them by experiencing Hernan's work. Prints of the Spirit Photographs are on display, and an Android app version of the Kirilian Device is displayed on smartphones suspended from the ceiling. Visitors also can use Google Glass to experience the app, which displays colors in their visual field as they walk around a room.
While we spend hours wistfully staring at our smartphone screens, Hernan's artistic work shows us how we have the ability to influence technology as much as it influences us.
"Something as seemingly inconsequential as walking around the house will interfere with and reshape the strength field," Hernan said. "Close the wrong door, and the bedroom becomes a dead spot for wireless."
Photos via Digital Ethereal | H/T Business Insider