The Quantified Self movement is having a moment. Between the unstoppable appeal of wearable tech and the obsession with personal monitoring, it's easier than ever to know what our bodies (and in some cases, even our minds) are doing.
While all of these devices and services are relatively impressive, there are questions about whether they're really good for us. Is being so into what we're doing necessarily beneficial? Does it further our narcissism? Will the act of quantifying our lives make us actually live those moments less?
There's value in quantified-self services, but we're clearly still in the thick of trying to best figure out how to apply these technologies. Google Glass is undeniably a groundbreaking device, but the backlash to its dehumanizing effect is example enough of this debate.
Despite the confusion and tussle over the quantified self, it seems the quantified other is getting a strong start—and this movement may perhaps be one we're ready for.
Case in point, Whistle.
Whistle is a simple accessory users wear that gives very basic readings of what they're doing—how much their bodies rested, how much water they got, when they were most active.
Oh, and its users are dogs.
It's been jokingly called the FitBit for canines, and gently mocked as a sign that the times have gotten the better of us. In reality, the cookie-sized device is a way for a demographic that doesn't have a voice to offer owners the next closest thing.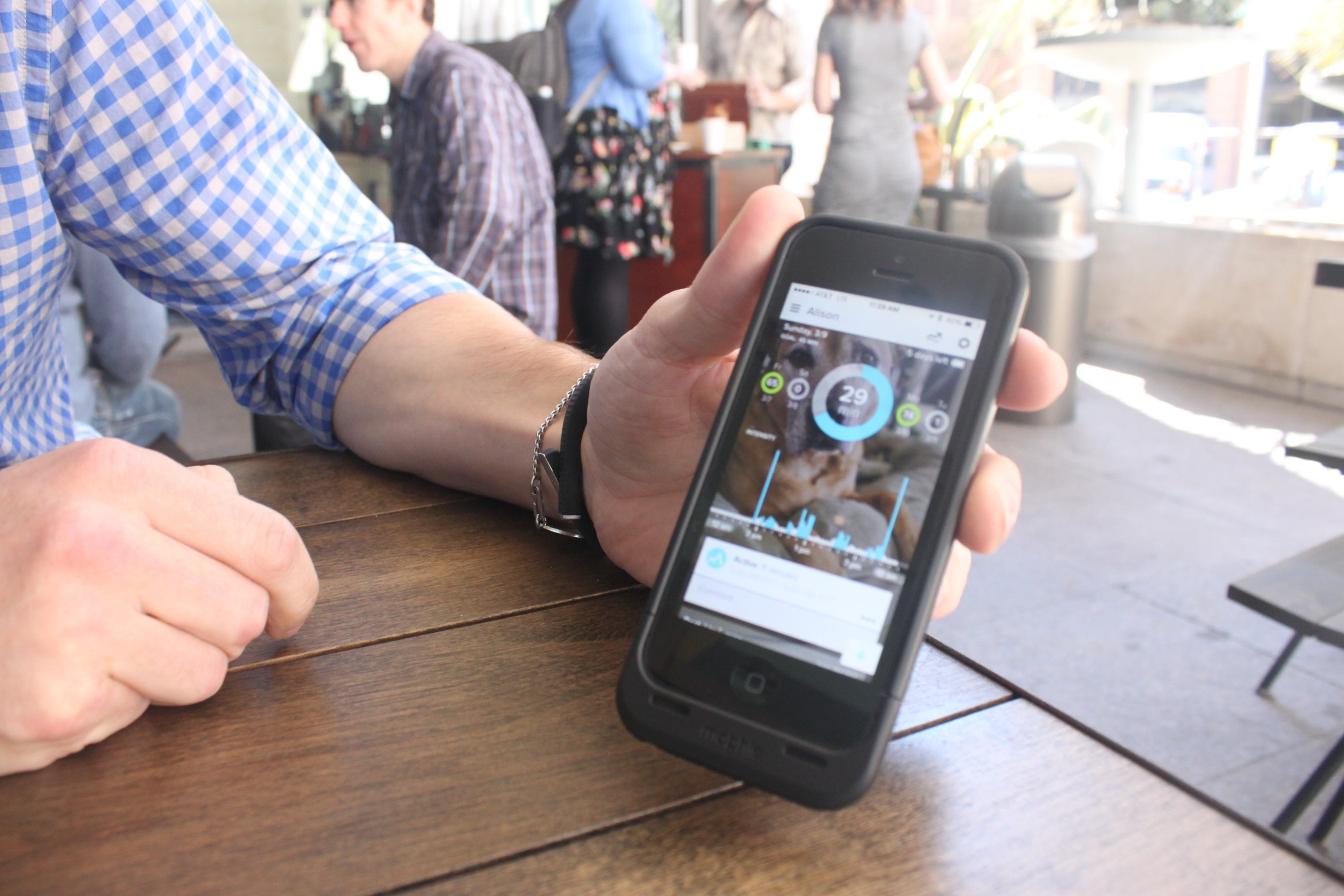 I sat down with Whistle cofounder and head of product Steve Eidelman at SXSW to talk about why the team decided Whistle was what they wanted to do. "We both really love dogs," he says of himself and his cofounder. "We both have dogs down in L.A., but we live up in San Francisco so we can see what we're doing when we're not there."
He explains Whistle as a way to know more about this very important part of your life that typically isn't able to tell you exactly what is going on. He says that Whistle can be used to find out in advance if something is wrong with your dog ahead of time, and to build a better relationship as well. There's a photo-sharing aspect in it, so it can be social, but mostly, Eidelman says, it's to just feel more connected to your dog.
"When you're not there all day, or even when you are, you don't always know if they're getting enough water or if they're resting enough, or too much," he says. "And you can check in with them during the day, whether they're at your house or the dog sitter's or something."
Whistle is a cute idea, and a useful one for dog lovers, but it taps into a larger trend—the aforementioned quantified other. Apps that clue you into what your partner, or even your baby, is doing are introducing themselves to a market that is, well, rather preoccupied with itself.
But for as self-invested as we are, we're also incredibly interested in data points—especially ones that might not have been accessible to us. While a pretty chart that quantifies your everyday life is nice to look at, you already knew what was going to show up on it. It just looks nicer. But what about a chart quantifying your boyfriend's habits? Or better yet, your baby's? Or your pet's?
For now, Whistle remains a dog-only product, but Eidelman says they're interested in making something for cats as well. While the company has a roadmap, Eidelman has no problems admitting that the future or wearables and quantified tech is uncertain. "I don't know what it's going to look like yet," he says. But it looks like we're all—dogs included—along for the ride. 
Photo via Whistle/Molly McHugh