Thursday, Microsoft announced it would be implementing major layoffs. Eighteen thousand people will lose their jobs. Before the official statement came from CEO Satya Nadella, a rumor suggesting as much was posted to anonymous app Whisper (though whether or not it actually showed up before the announcement has been debated).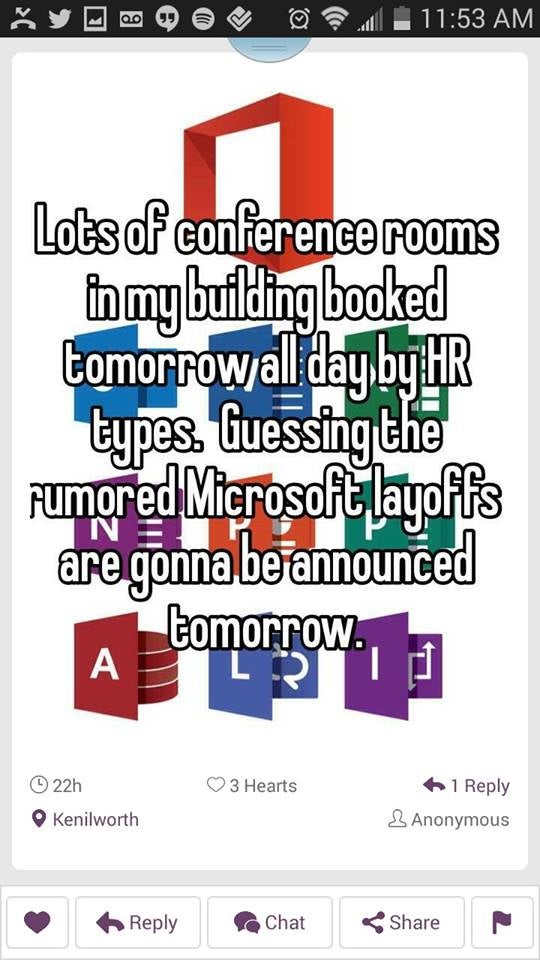 Regardless of the timing, it's an incredibly sad and ominous sentiment. 
Of course, being that anonymous (or "anonymish") apps are a watercooler for the tech sector and its gossip, both networks had a few other depressing, anxious Microsoft-related posts coming out of the Seattle and Remond area.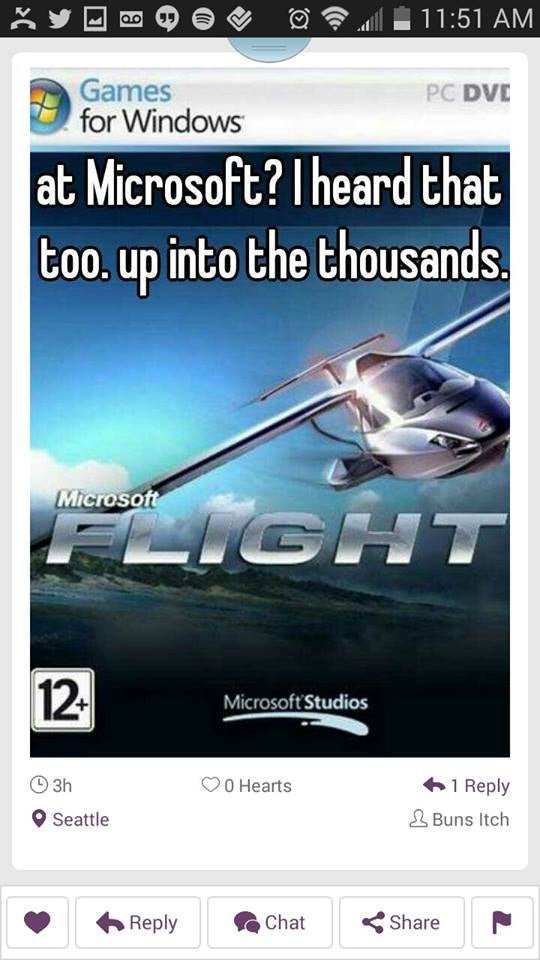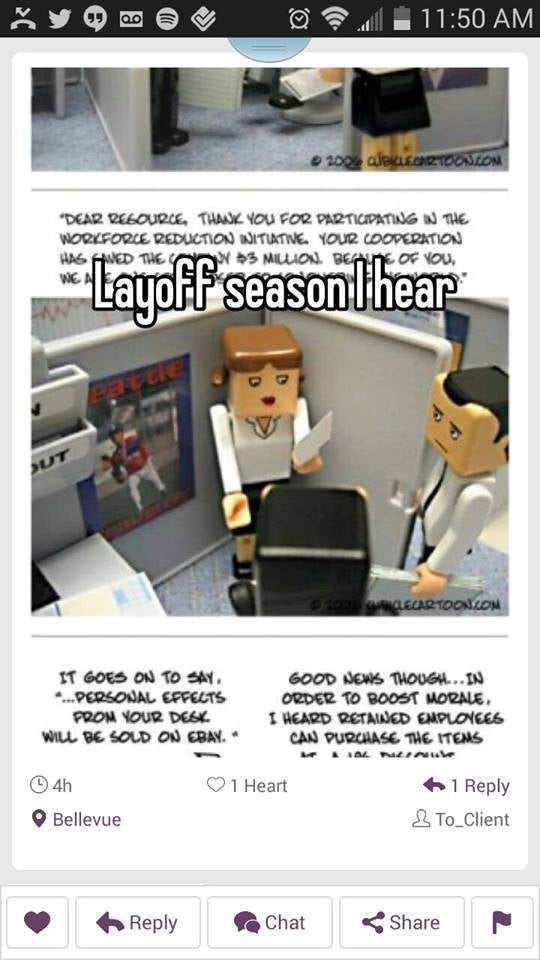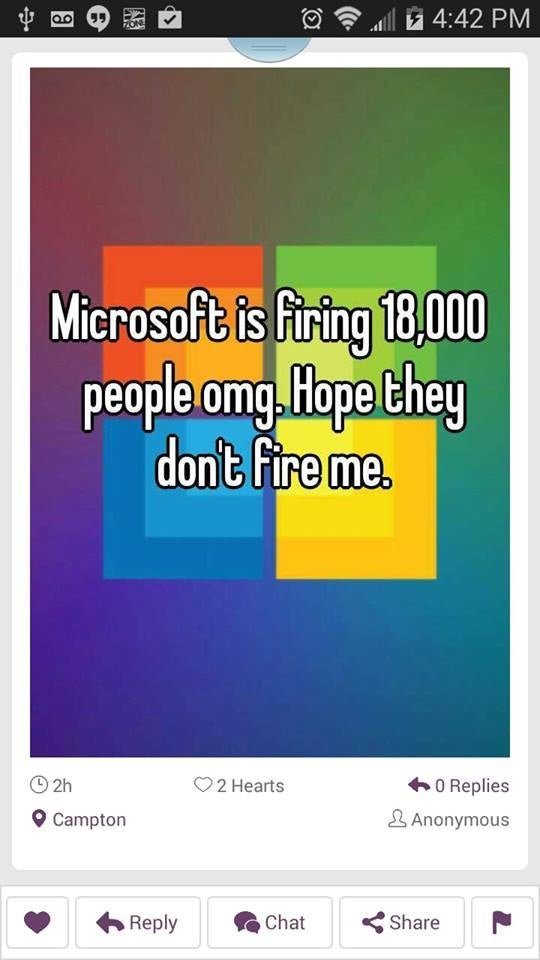 Some were comparatively vague, but give the location and timing… well. I'll let you make your own assumptions.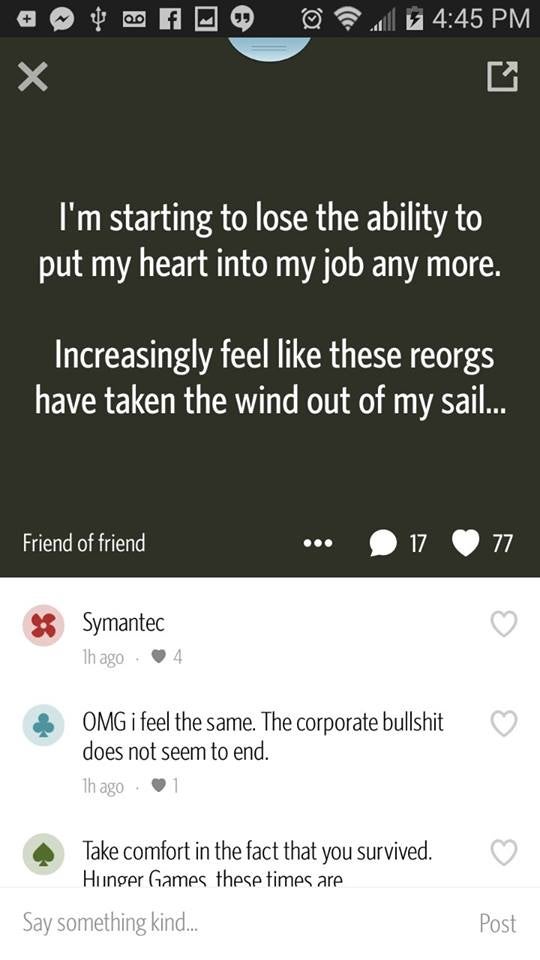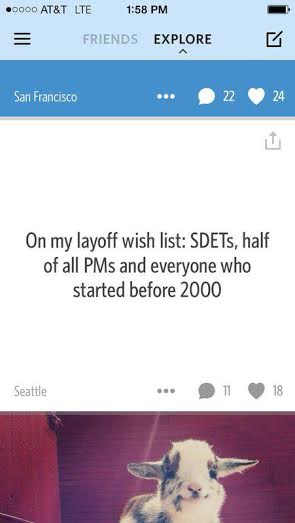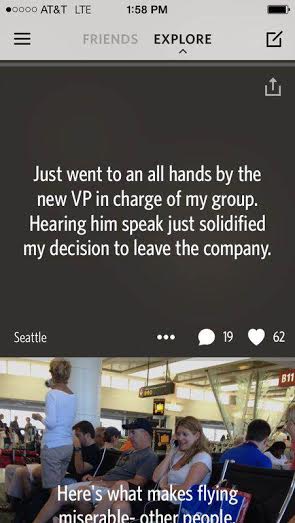 It's a dark day in Redmond. 
Illustration by Fern