The news cycle has recently been dominated by e-cigarette and vaping coverage; in particular, the Juul vaping solution has dominated media. Juul is a proprietary e-cigarette or vaping system that is marketed to adults as an alternative to smoking traditional combustible cigarettes. It's designed specifically to be a replacement option for people that already smoke. If you knew that but still don't understand why the device is getting so much attention, let us answer the simple question: What is a Juul, and what's all the fuss about?
What is a Juul?
The devices are small, slim, and include a USB charger. Juul pods fit into the pen to deliver a vape hit. These come in different nicotine strengths and flavors. 
How do you buy one?
In the States, the Juul device is currently available in a gray slate or silver finish for $14.99. There is a limited edition pale blue "Aqua" device also on sale for $34.99. 
A popular method of getting one is to buy a starter kit. The kit comes with a Juul device, a magnetic USB charging dock, and four different flavored pods (currently those are Virginia Tobacco, Mint, Mango, and Creme). This retails for $49.99. 
Eventually, you will need to buy replacement pods. These start at $9.99 for two Juul pods (which the company calls Juulpods, one word).
What's in the pods?

Up to 90 percent of a Juul pod (or Juulpod) is made up of a 30/60 mix of propylene glycol and glycerine. These are clear liquids that are commonly used in the beauty and medical industries. They combine to create the visible vapor base. 
Next, there is benzoic acid, a naturally occurring ingredient found in tobacco that, when combined with either 3 percent or 5 percent nicotine as part of Juul's nicotine salts formulation, gives a smoker the hit they crave. There's also pharmaceutical grade nicotine and natural or artificial flavoring, dependent on the type of pod.
How did the company start?
Juul Labs was founded by Adam Bowen and James Monsees, both former smokers, who used their product design backgrounds to create an alternative to cigarettes. The duo's goal was to "improve the lives of the world's one billion adult smokers by eliminating cigarettes."
In December 2018 Altria, the biggest U.S. cigarette manufacturer and Philip Morris parent company, made a $12.8 billion investment for a 35 percent stake in Juul, seen by experts as a way of future-proofing the declining traditional tobacco markets. 
Juul's market domination 
Overall the global e-cigarette market is growing rapidly. Analyst firm Technavio forecast an increase of $38.4 billion from 2019 to 2023. Juul enjoys a pretty piece of that pie: According to Nielsen data, the company boasts almost a 75 percent market share in the United States, making it the best-selling brand by far. 
Why do people love it much?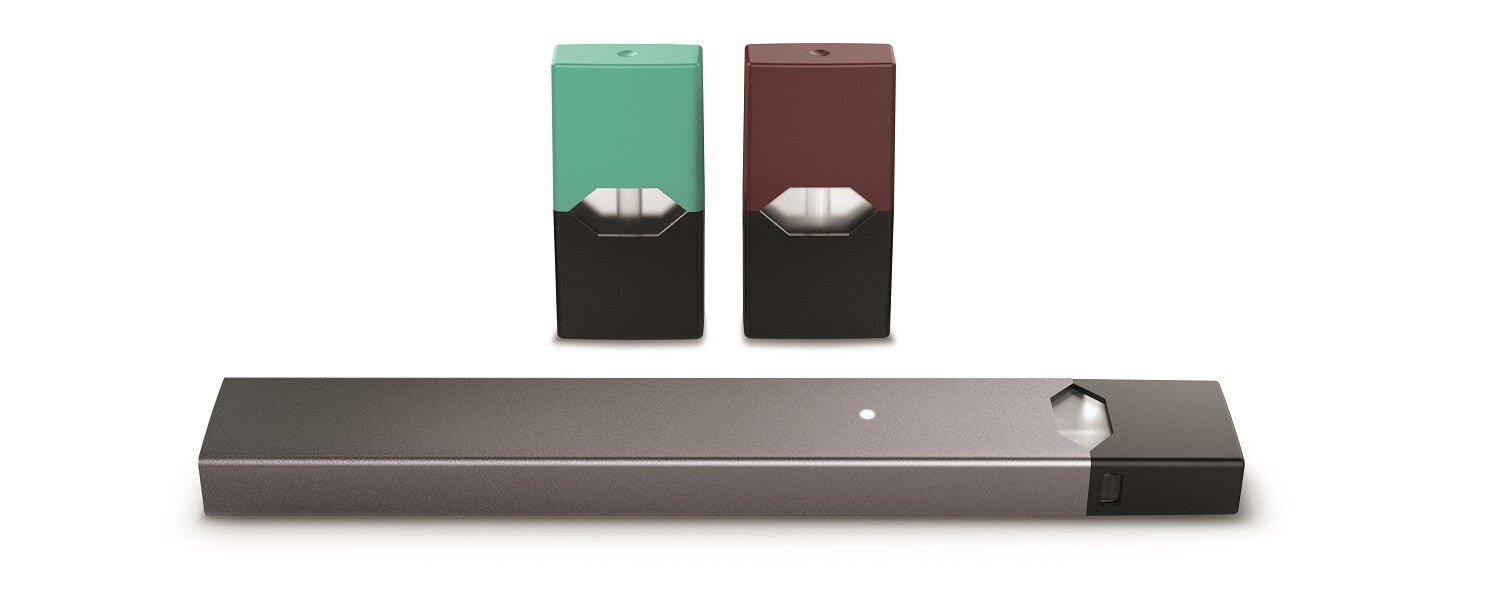 Juuling, as it's known, is popular across all age groups and demographics. Unlike other vaping devices where you have to buy bottles of e-liquids and fill your e-cigarette stick yourself, change wicks, and worry about filters, the pods are a simple click-in-and-go solution. There are no controls or buttons, so you don't have to worry about changing the strength or settings. They don't leak, they fit in your pocket and are lightweight in the palm of your hand.
A Juul device charges in one hour and a full charge should last the life of one of its pods. If you want to check the battery life, you simply double-tap the device to see the indicator light come on. As with other vaping systems, there's no messy ash to dispose of and no long-lasting odors that cling to your hair and clothes. 
Juul claims over one million American smokers have made the switch from traditional tobacco products to the Juul system.
So, what's all the controversy about?
Recently in the U.S. alone, seven vape users have died and hundreds more have become ill from a lung illness that resembles a type of pneumonia. Doctors are hesitant to pin the blame on vaping alone, as many of the patients also used the marijuana compound THC, something the Juul pods, and may other vaping e-liquids, do not contain. 
Juul has also been under fire from the Food and Drug Administration for its early advertising campaigns (across social media specifically) that were said to be targeting the youth market in particular.
Juul realizes the youth vaping problems jeopardize its wider business model and has stated that it is taking a "series of escalating steps to combat youth access, appeal, and use of vapor products," such as removing online and social media content that can easily be accessed by teens and children.
"Underage vaping is a serious problem," said Kevin Burns, CEO of Juul Labs. "Juul Labs is committed to preventing underage use and has taken the most aggressive actions of anyone in the industry to proactively curb underage use."
Additionally, as you may have heard, President Trump has weighed in on this issue, stating at a White House meeting earlier in the month he intended to ban all non-tobacco-flavored e-cigarettes. Juul responded: "We strongly agree with the need for aggressive category-wide action on flavored products. We will fully comply with the final FDA policy when effective."
Industry experts have suggested that Juul has borne the brunt of the controversy over the illness cases; it's an easy target given its market success. That said, Juul's colorful, youthful, teen-friendly commercials may not be running anymore, but certainly did exist. 
Why does Juul appeal to younger users?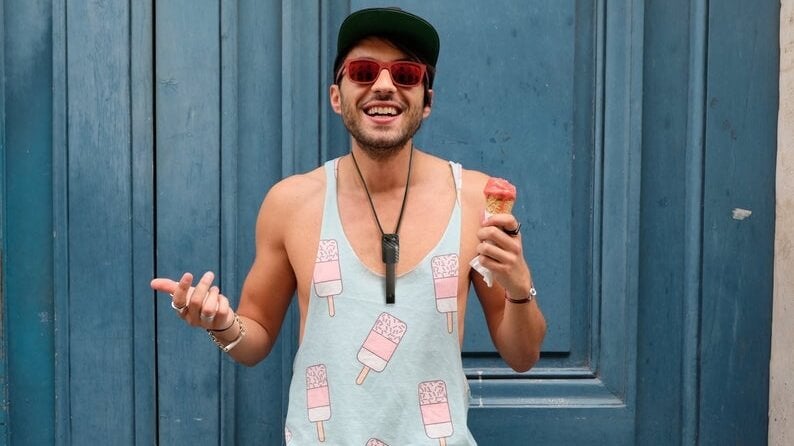 Juul appeals to younger users for the same reasons it appeals to all its users. The Juul system is relatively affordable, very easy to use, and discreet. With a slimline design and small pods, it would be easy to conceal a Juul device and backup Juul pod from teachers, parents, and other authority figures. In addition, the fun flavors are said to appeal to a younger audience who perceive them as less harmful than tobacco. 
While Juul is now incredibly strict about selling its product to under-age users, an entire unofficial underground market has been created for Juul accessories. The Juul has become known as the iPhone of the vaping world. 
You can buy funky graphic decals to skin your device, more substantial cases, gizmos that let you attach your Juul to your keys or cellphone case, Juul stands, necklace holders, portable cases… the Juuls peripherals marketplace is booming.
The Juuling class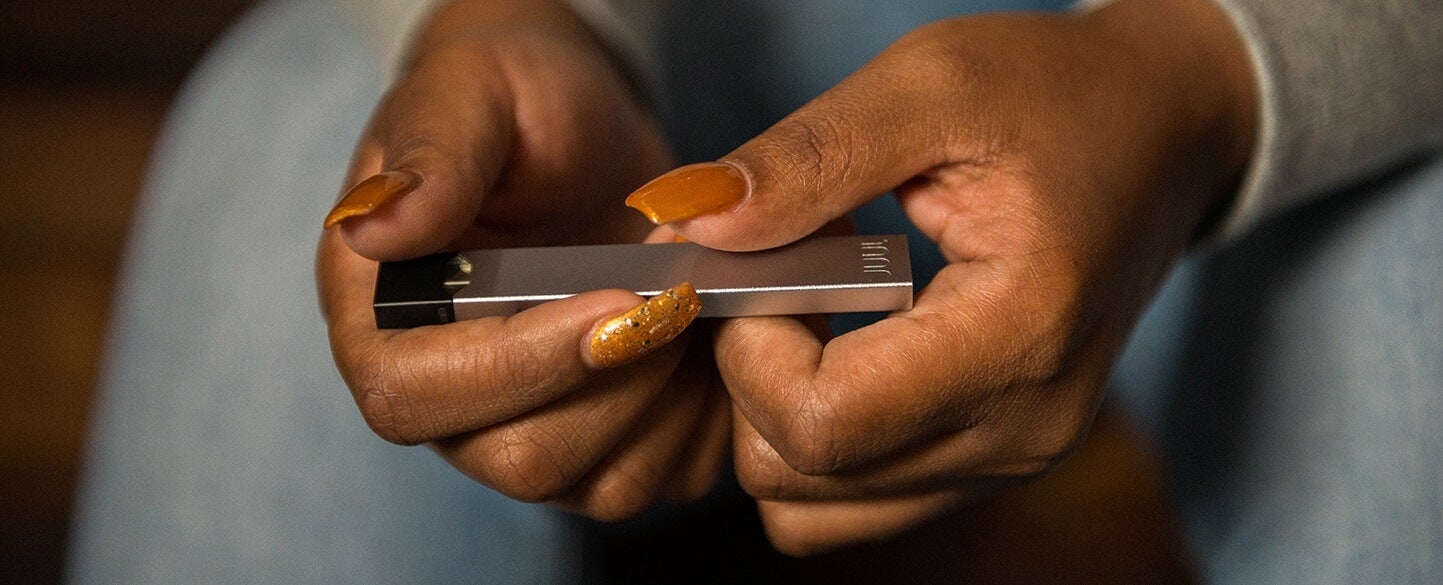 The company may yet end up a victim of its own success. The founders wanted to help adult smokers stop smoking unpleasant, unhealthy combustible cigarettes, but its arguably decent product has appealed to a wider demographic. Juul didn't launch a "cool" product on purpose, but a grassroots, ground level movement has seen the Juul system go further.
If you're thinking of stopping smoking, good for you! To go from cigarettes to vaping to nothing is certainly a tried and tested method for many, but we would always advise you to speak to a health professional first.
There's nothing to suggest Juul is any better or worse than any other vaping solution; none of them are good for you and the long-term effects of all of them are yet to be proven. Regardless, if you want to buy into a popular, proprietary system that is easy to use, Juul has the American market cornered.