Analysis
The United States Postal Service (USPS) is locked in a fight for its own existence. Despite being one of the most reliable and beloved government services, conservatives hope to strangle it to death, privatize it, and bilk the masses for more money.
And although the post office is popular, it is facing budgetary issues, with a swelling pension program and an inability to capitalize on the massive uptick in shipping from sellers like Amazon.
The USPS needs money, and it may have stumbled upon a solution: Bugs Bunny with big boobs!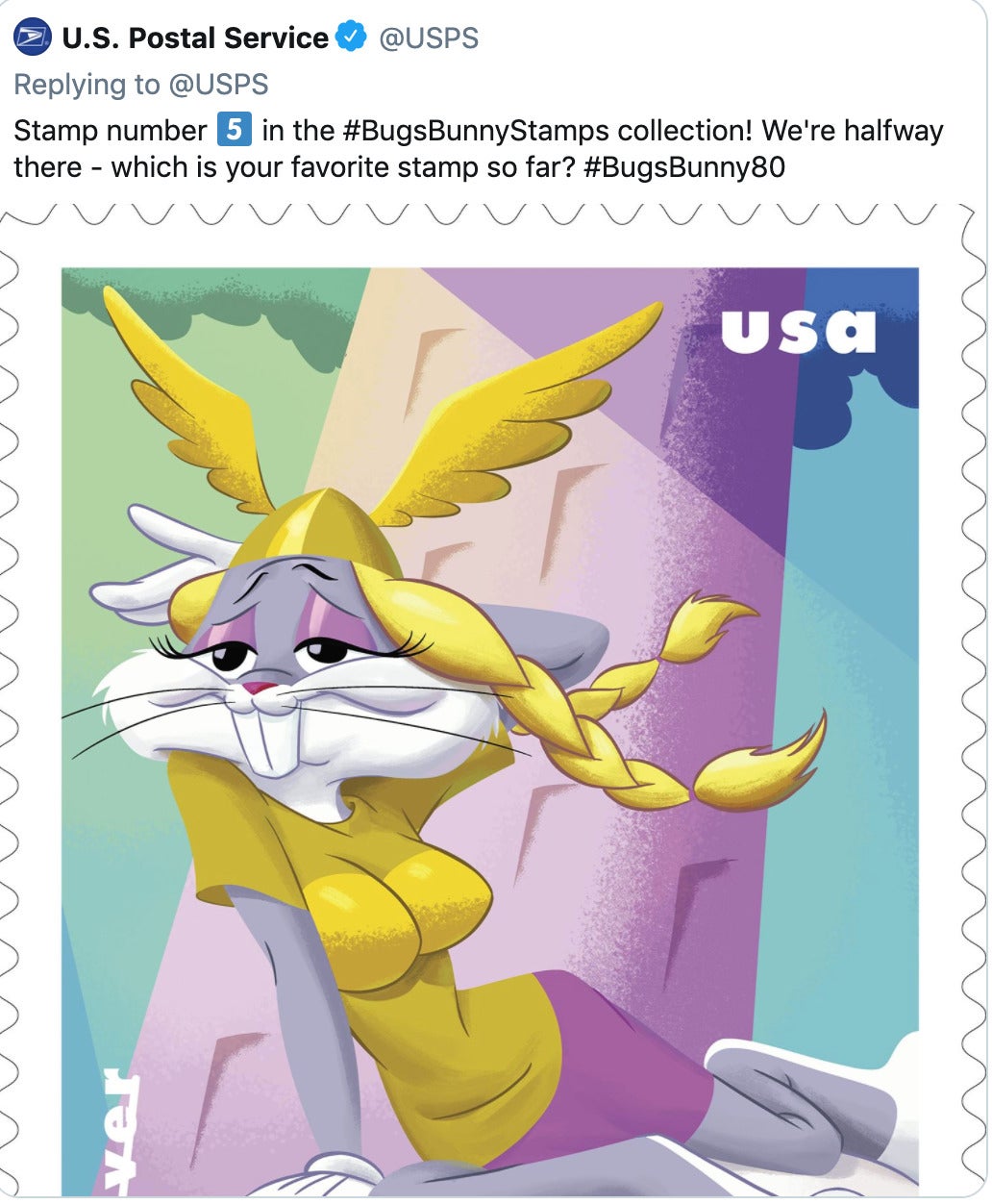 The stamp is the fifth in a series celebrating the American icon, but this was the one to spur an organic Twitter movement to help save the USPS.
As one popular tweet urged, "Go buy big titty Bugs Bunny stamps to save the USPS!!!!!!!!!!!!"
How could you disagree with that sentiment? Others online certainly did.
This strategy doesn't appear to be a one-off.
The next in the series showed Bugs Bunny in a mermaid outfit.
READ MORE: