Social media can be a wonderful thing, breaking down walls for communication across the world, and exposing us to the strangest things communities like Reddit have to offer. They're also a minefield for privacy concerns, with many not realising exactly what they're sharing with the public. 
Take likes on Facebook, for example: If your privacy isn't set up right, you can search the entirety of Facebook simply by those who like a particular band or film, allowing you to easily remove any friend who, say, likes Nickelback (or U2). It also, however, lets us into the personal Internet habits government employees. 
Some revelations from Facebook were unsurprising, especially those linked to employees of the Federal Communications Commission (FCC), who are currently fighting battles over the future of the Internet.


The favored reading material of the Commission is also… different. We imagine the second item is being used heavily.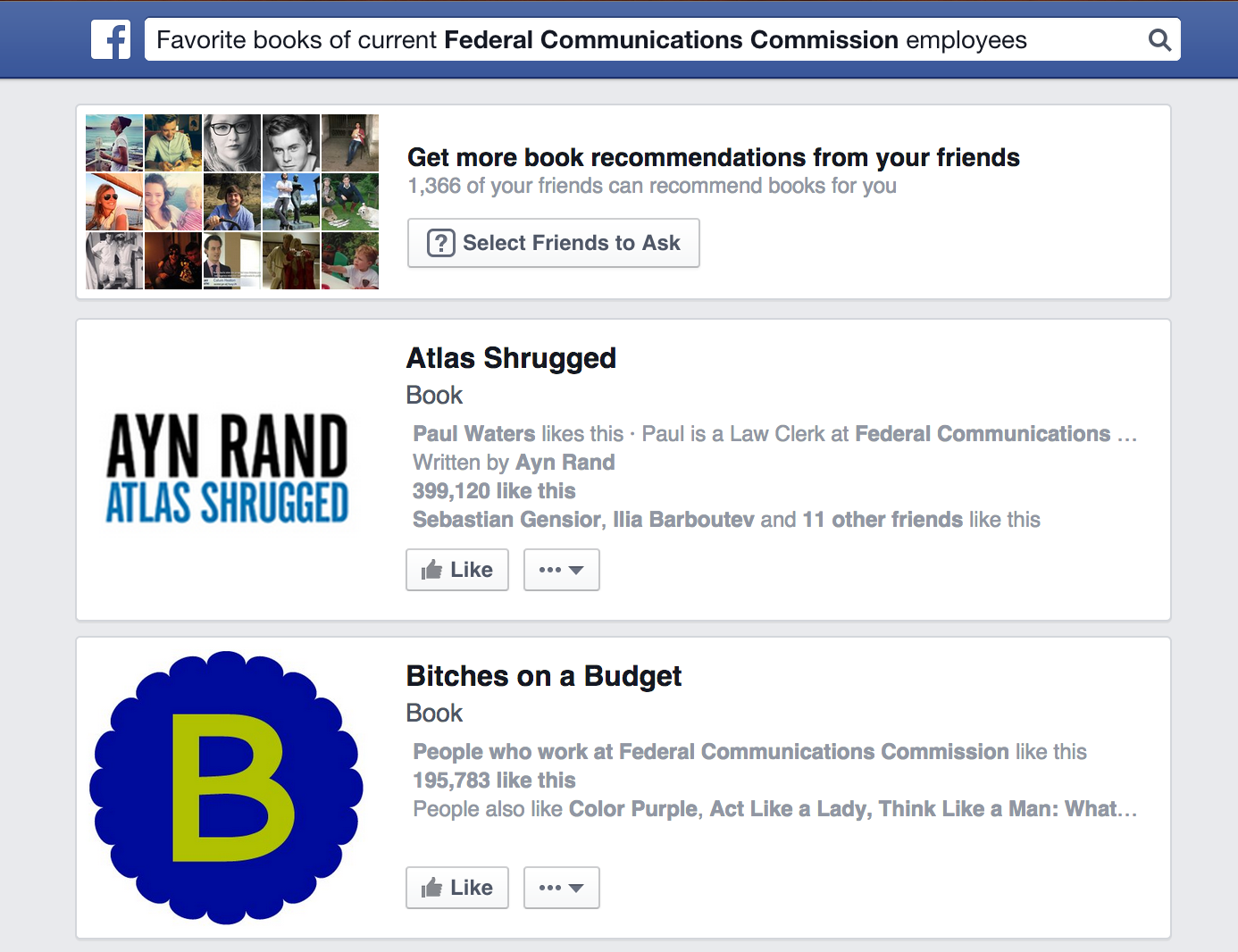 Over at the Department of Homeland Security, which runs FEMA and the TSA, among other agencies, it's clear DHS employees seems to be preparing for the very worst.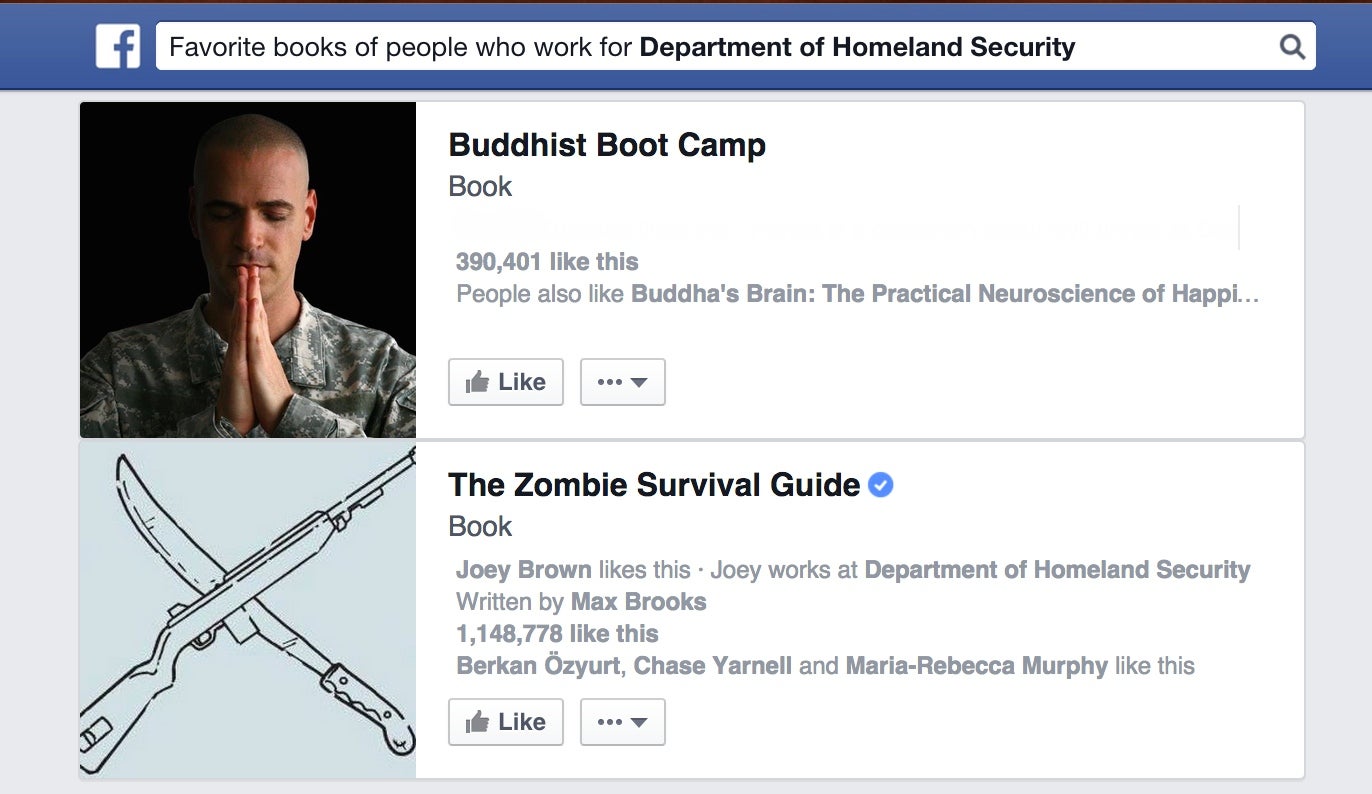 The Facebook search engine also allows us to examine the political leanings held by the employees of  a variety of agencies. The Environmental Protection Agency's is solidly blue.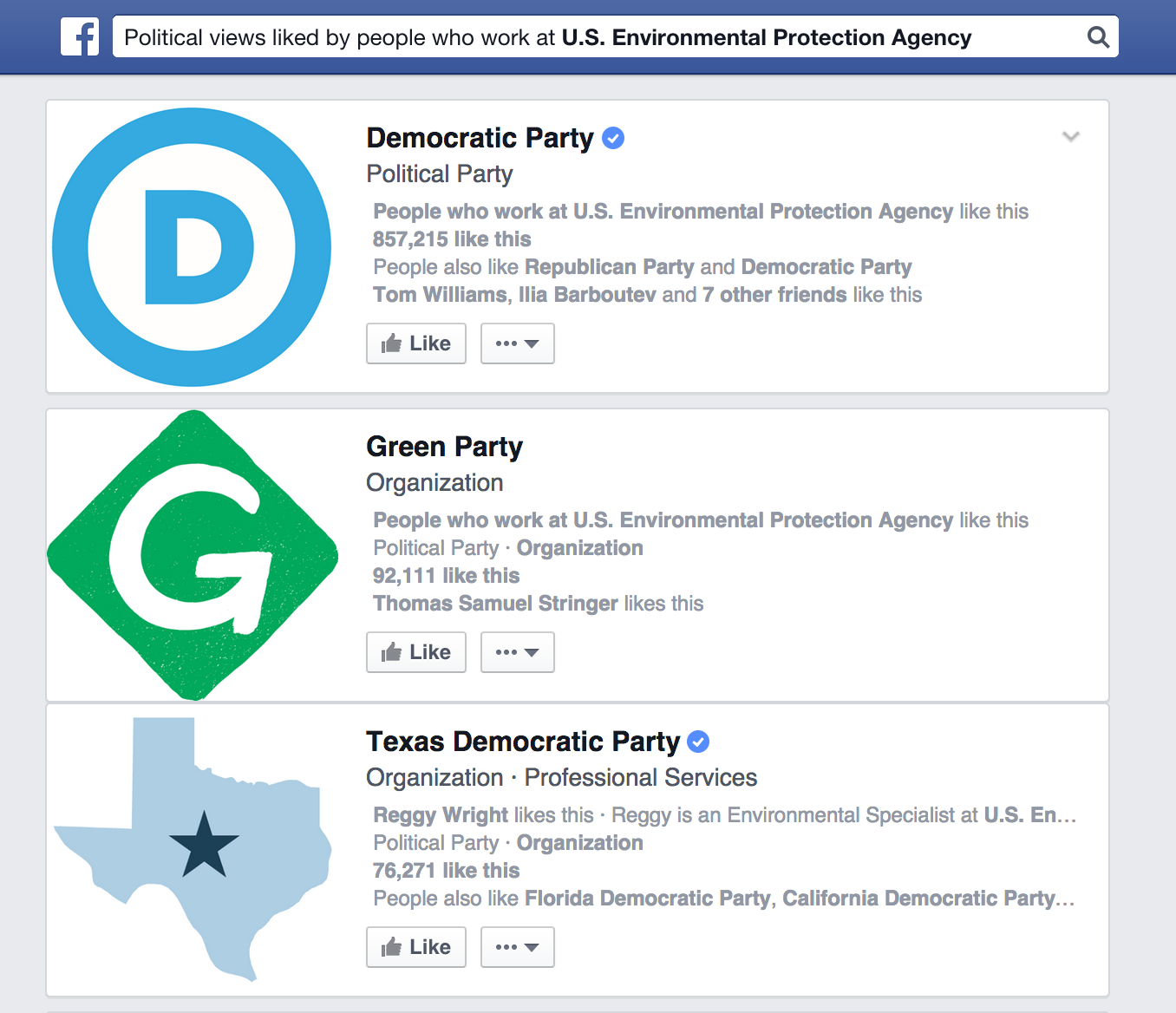 While the U.S. Army has a decidedly crimson hue to its politics.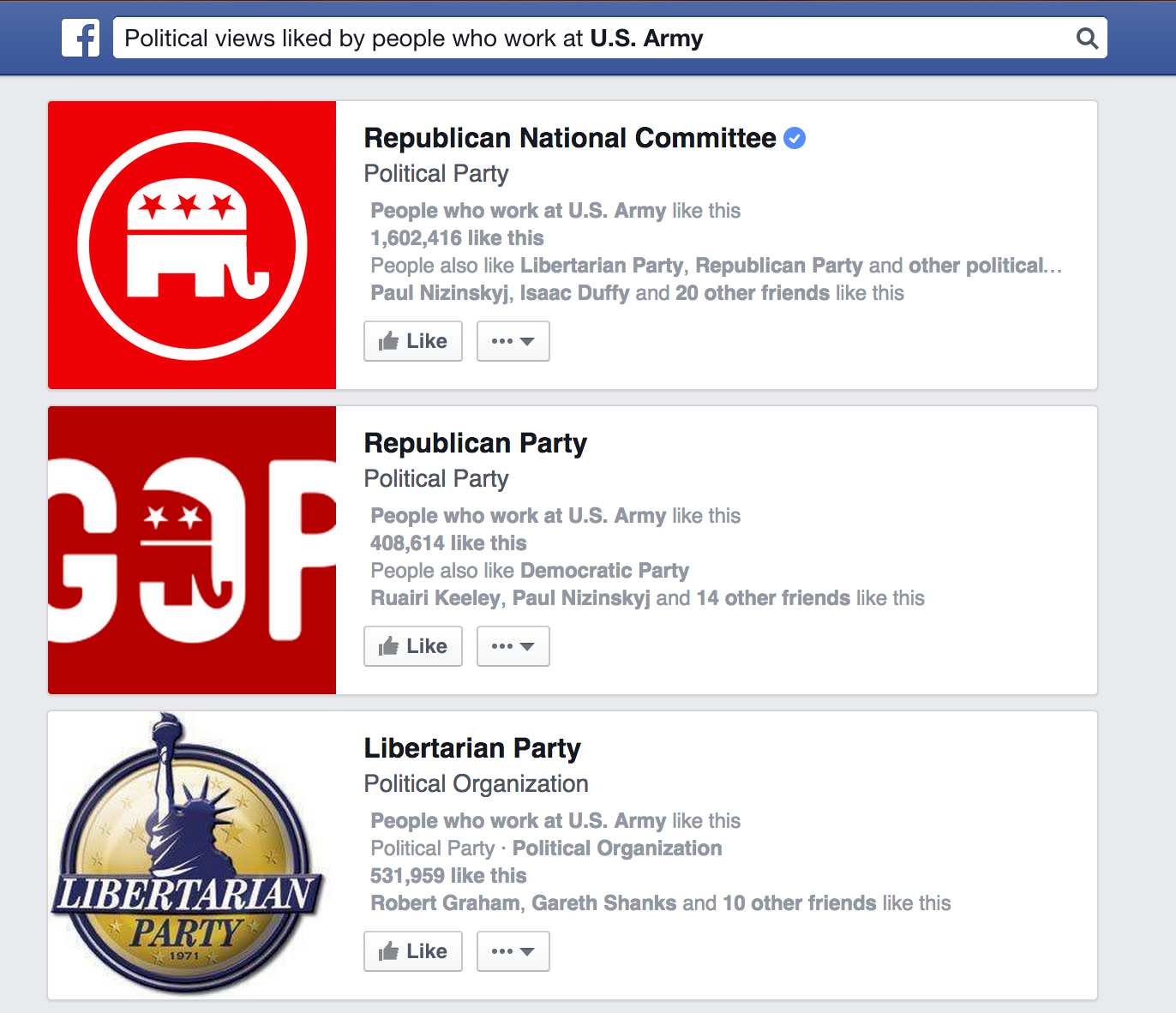 Looking at other government agencies that run vast budgets and delicate systems, the Federal Aviation Administration are too predictable when it comes to movies, although we hope they're not using Airplane as a guide for how to approach disasters. Magic Mike also raises some questions.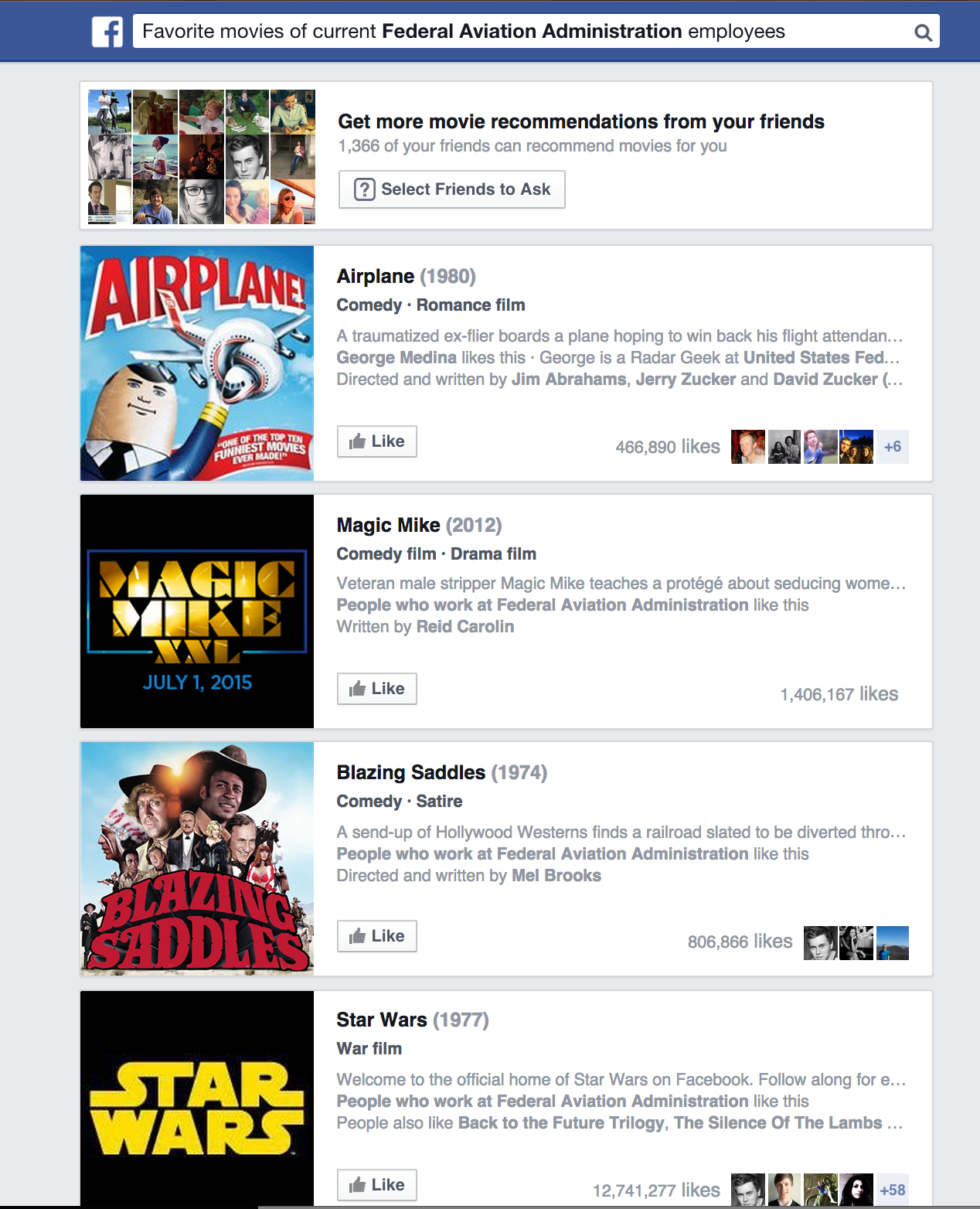 IRS workers, you may be shocked to learn, have a rather more racy taste in films.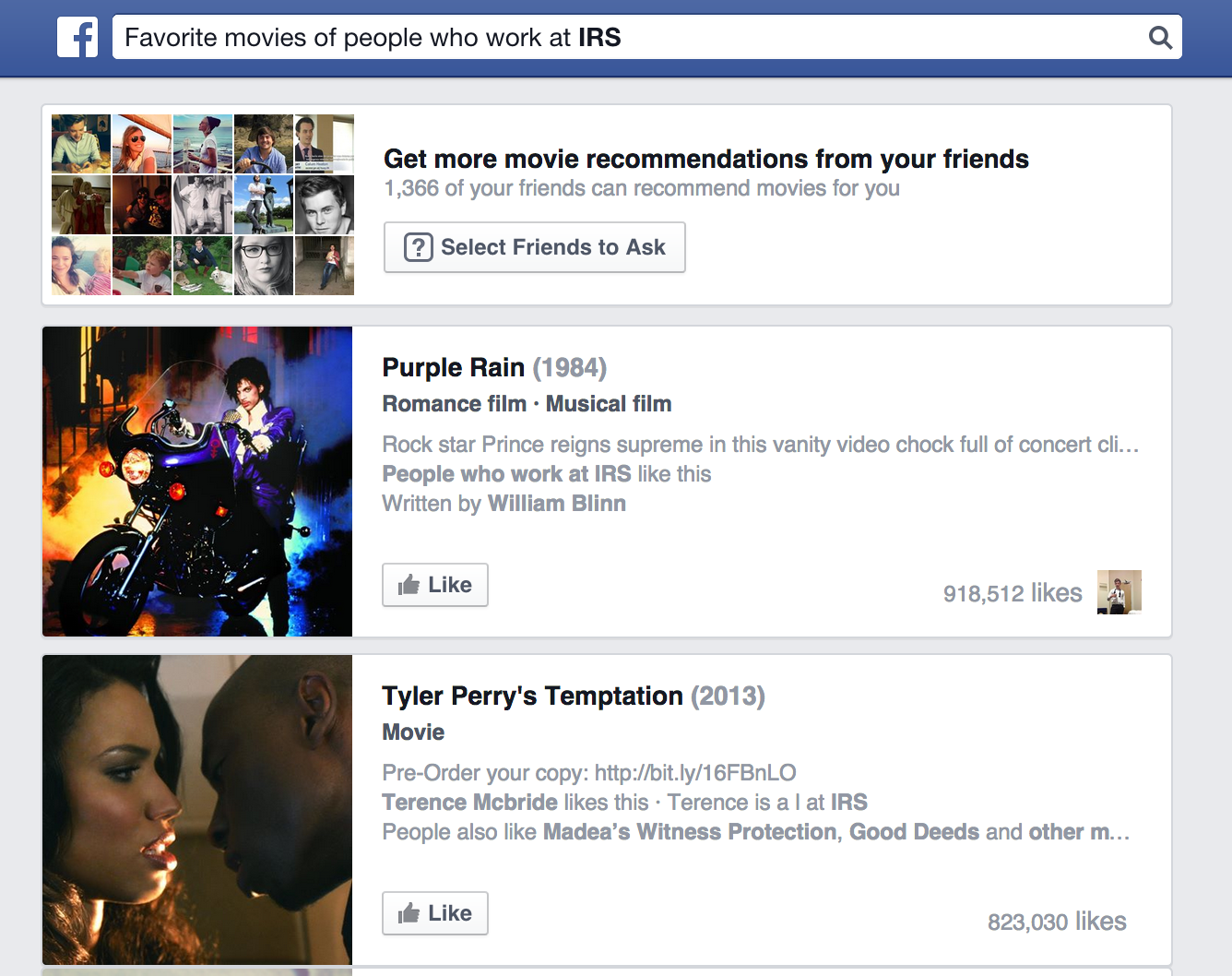 When it comes to music, the Department of Defense lead the way. While other wings of the U.S. Government favour pop music, the DoD have calmer tastes.

In general, Democrats seem to enjoy maxin' and relaxin'.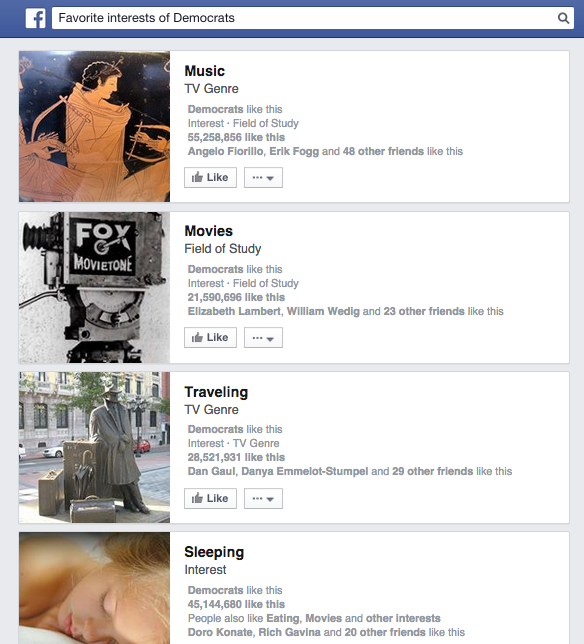 Republicans, meanwhile, like country music, the Bible, and cuddling.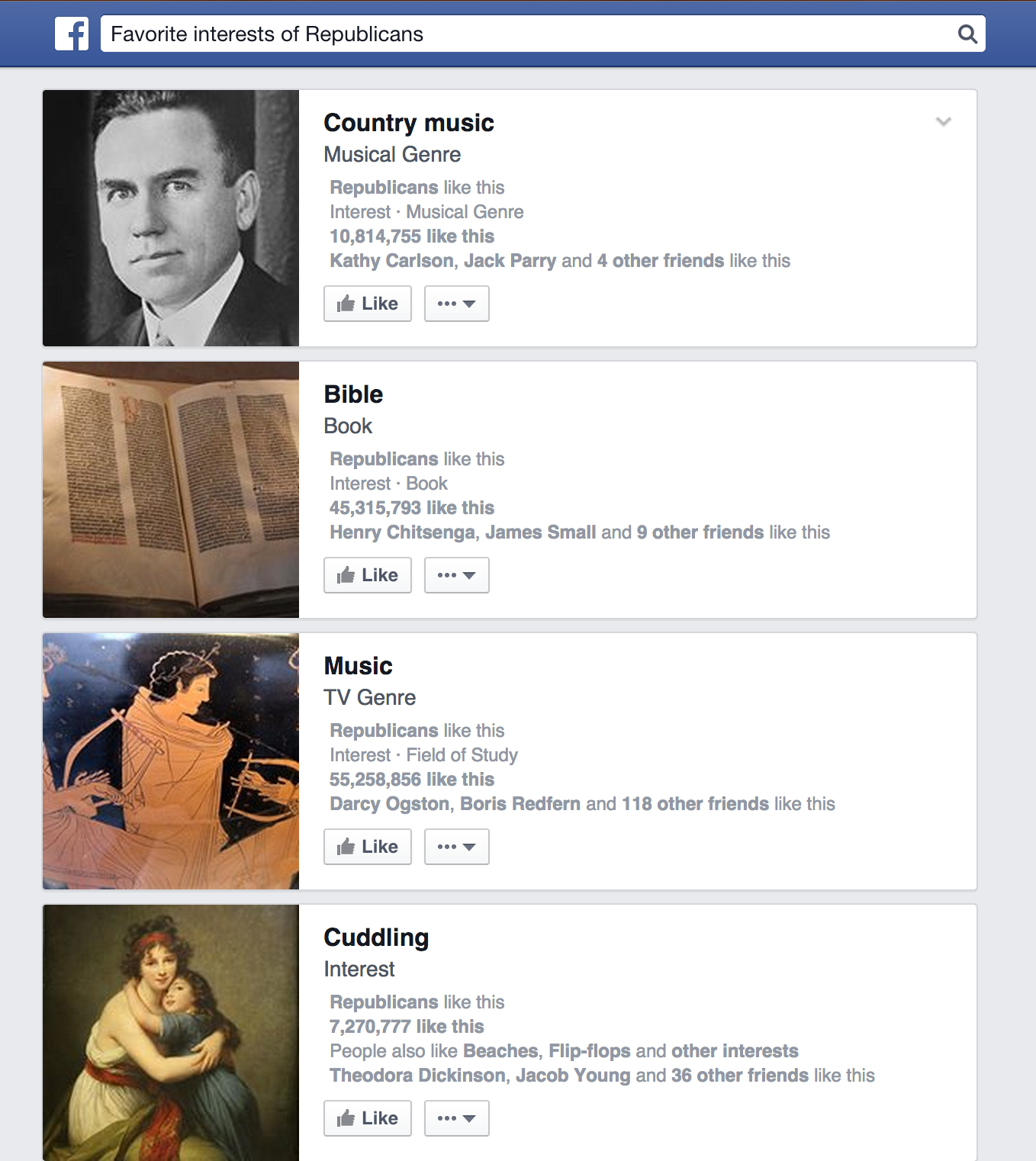 Photo by RDECOM/Flickr (CC BY 2.0 | Screenshots via Facebook