James Soares, the designer and artist behind Spires, can only occasionally check the comments people leave about work he has for sale on Society6's website. He has so many designs to manage he doesn't have time to check constantly, so when he decided to respond to recent comments on Wednesday he found an unexpected surprise. A user had shared a link in on his tryypyzoyd design on May 8 leading to an Urban Outfitters skirt displaying a strikingly similar look.
Tryypyzoyd was created by Soares in December 2012 and is one of his most popular, top selling designs. He shared the news of the copy on Tumblr and showed how he figured out it was indeed his design.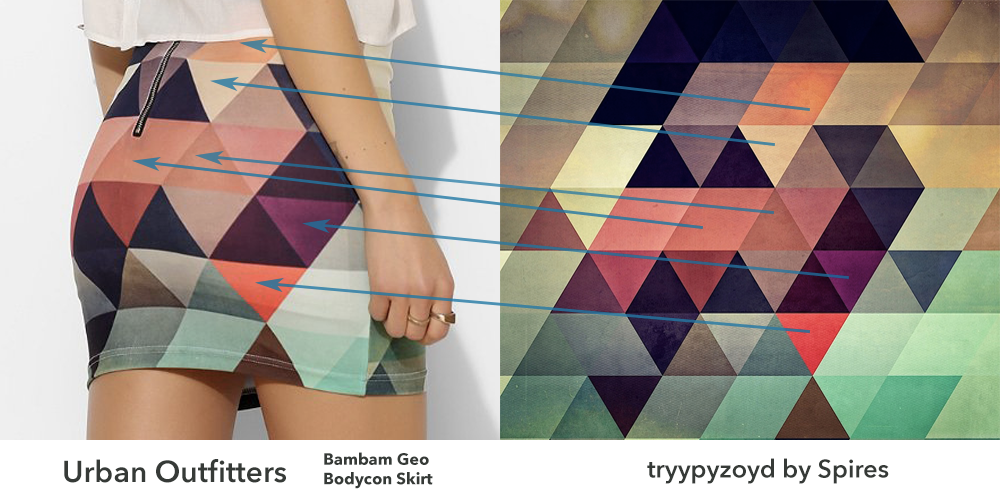 "I knew it was tryypyzoyd immediately because as you can see from the comparison, there was no attempt made to alter the art in any way but to rotate it 180 degrees. The colors are all the same and the positions of the shapes are identical," Soares told the Daily Dot.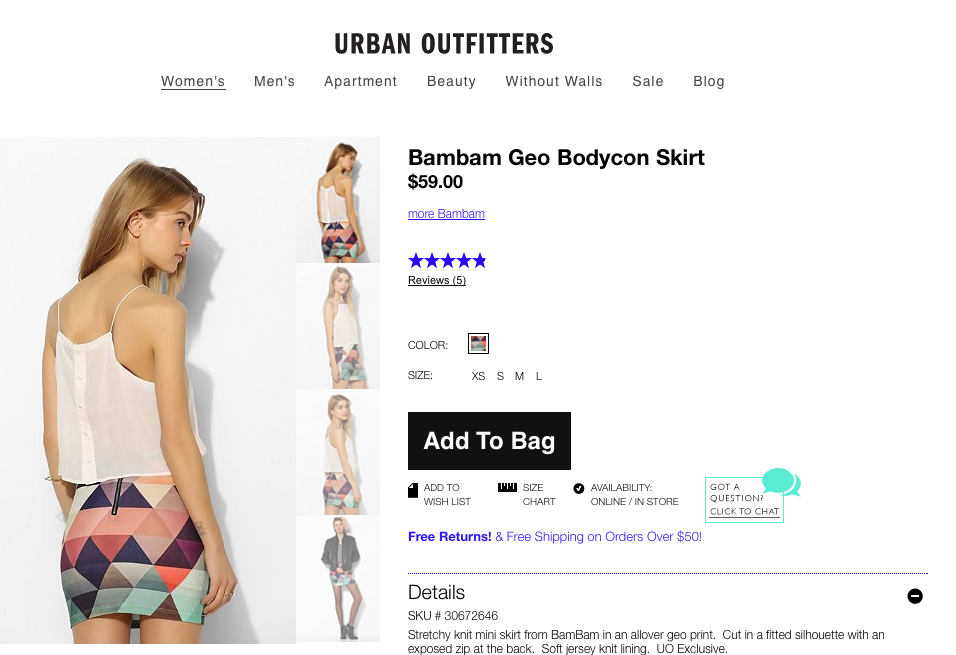 For Soares this was the first major instance of someone using his work without permission. He reached out to Urban Outfitters shortly after discovering the skirt and said he received some emails back from the company, which also responded on Twitter once he began sharing on social media.
@smgrissom @spires1776 Hey there, we hear you. We're investigating this and will update you as soon as we know more!

— Urban Outfitters (@UrbanOutfitters) May 22, 2014
@spires1776 We have removed the skirt & are working w/ @bambamcloth to learn more about the design. Thanks for bringing it to our attention.

— Urban Outfitters (@UrbanOutfitters) May 23, 2014
The original listing for the skirt was changed to sold out on Thursday. It also specifies the skirt as being made by Australian brand Bambam Cloth, so while it was being sold by Urban Outfitters, it's likely the company would not know about Bambam's use of Soares' design.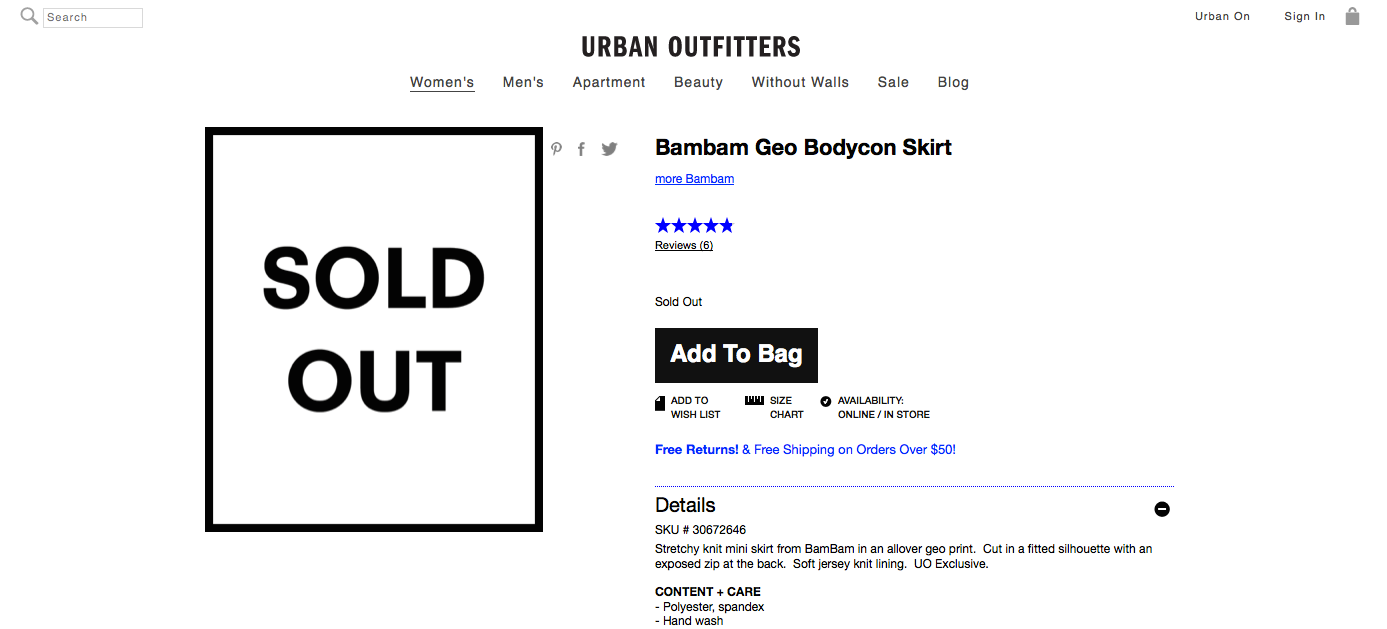 Screenshot via Urban Outfitters
"We take matters such as this very seriously and removed the product as soon as this was brought to our attention. Urban Outfitters has worked with Society6 since 2010 to help bring awareness and sales to their creative network of artists," a company spokesperson told the Daily Dot. "As long-time supporters of Society6 and independent creatives, we would never intentionally appropriate their work. The origin of the design is still being investigated with the designers at BAMBAM Cloth. We appreciate your patience while we work to resolve this issue."
Unfortunately for Urban Outfitters, this is not the first time the company's been at the center of controversy. Not only do they have a history of insulting ethnic groups with their fashions and product descriptions, but they've been accused of using artists' work without permission multiple times over the years. Urban Outfitters isn't the only company to face such accusations. Earlier this month Hot Topic allegedly used an artist's work from deviantART without permission and even Disney has been accused of the practice in the past.
Soares has not yet contacted Bambam, as he's been busy responding to supporters who reached out to him. He said he's thrilled with the support he's received so far. As with most artists in this situation though, Soares right now is just hoping for a fair resolution.
Screenshots via James Soares and Spires/Tumblr