Apparently, it's "World Emoji Day," a day when people celebrate the little icons that are used in every text, tweet, and other forms of communication you use every day online.
But because it's an arbitrary "day," several U.S. military branches seemingly thought it would be a good idea to pander to the masses with their own forms of "World Emoji Day" celebratory tweets.
It's pretty much exactly what you'd expect—a series of bleached, seemingly nothing tweets filled with a bunch of random emojis.
Strangely, only one of the account included the American flag emoji in a tweet, which seems like a pretty glaring oversight.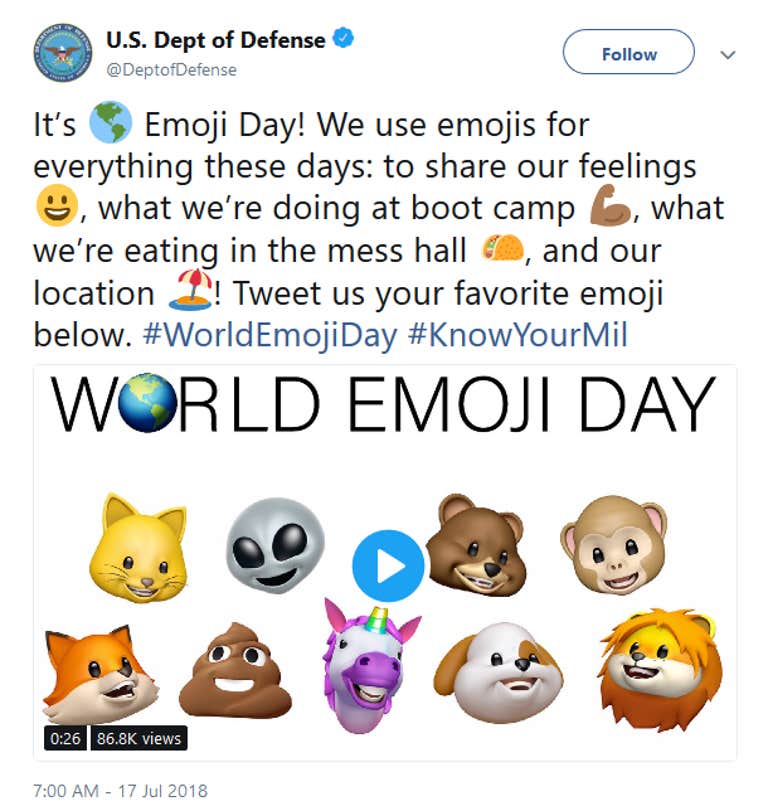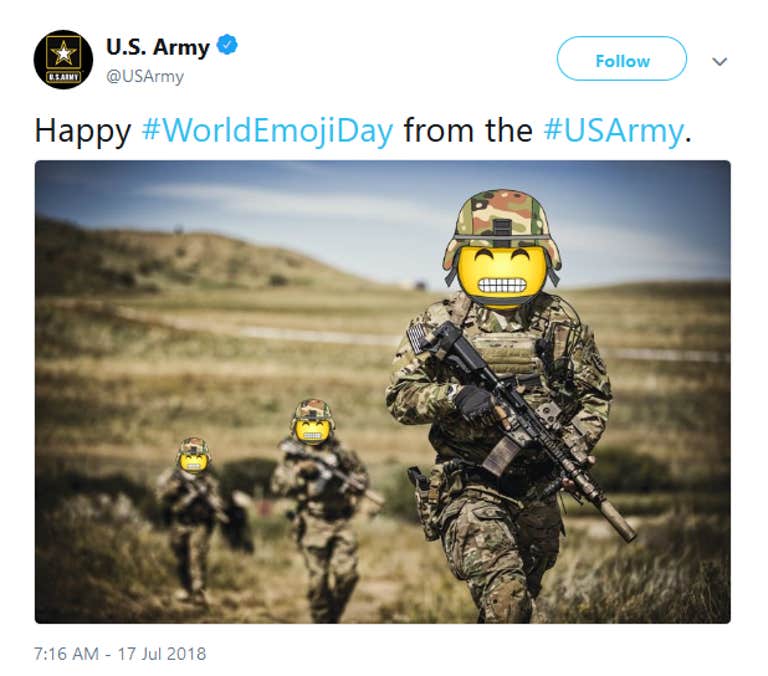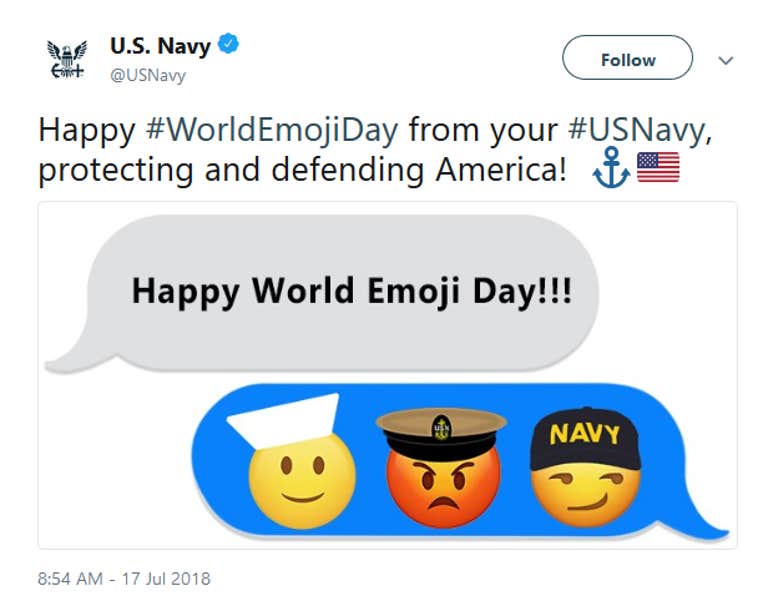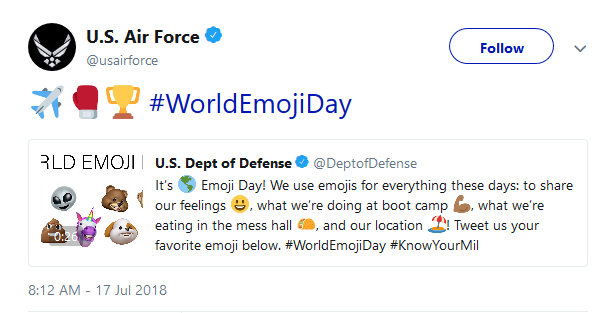 While the branches of the military were posting these, Apple decided to mark the occasion by unveiling 70 new emoji that will be able to be available by the end of 2018.
In case you were wondering, no, the Department of Justice didn't tweet out a Russian flag emoji to mark the occasion.
But frankly, that would have been funnier than anything else sent out today.
READ MORE: