As of late Friday night, the U.S. government has shut down, after Republican and Democratic senators failed to reach an agreement on government funding.
Now that's settled, here's the important question: Who should we blame?
If you're a Republican congressman or President Donald Trump, you blame Senate Minority Leader Chuck Schumer and the rest of the Democrats, most of whom voted against the funding bill. That's why the #SchumerShutdown hashtag was created.
If you're the Democrats, there's only one man to blame. And the hashtag created was simple: #TrumpShutdown.
So, who are people blaming? According to Twitter trends, most of the blame falls on the president.
This tweet was posted just as the government was officially closing for business.
#TrumpShutdown is the #1 trend on @Twitter.#SchumerShutdown is #17.

— Carl Quintanilla (@carlquintanilla) January 20, 2018
Since then, according to Trends 24, #TrumpShutdown has been at or near the top of the United States trending list. Here's an example as of this writing.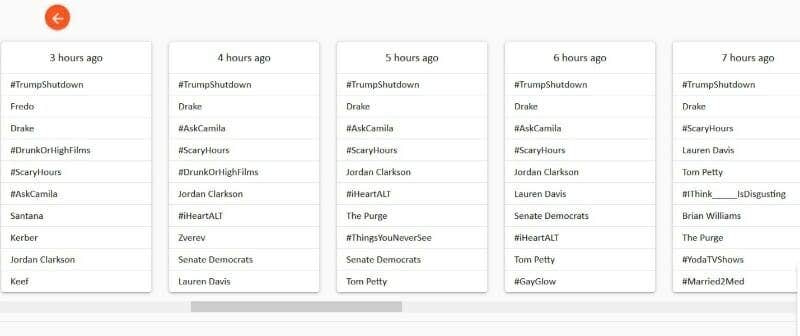 The #SchumerShutdown hashtag is nowhere to be found.
And since there's a Trump tweet for everything, he's made it clear in the past who he believes should be blamed for when the government takes a coffee break.
My sense is that people are far angrier at the President than they are at Congress re the shutdown—an interesting turn!

— Donald J. Trump (@realDonaldTrump) October 7, 2013
Trump also tweeted in September, "Our country needs a good 'shutdown' in September to fix mess!"
Trump, however, isn't getting the Twitter hashtag messaging. On Saturday morning, he eschewed the #SchumerShutdown hashtag for something a little more generic (and something that doesn't appear to be trending anywhere).
This is the One Year Anniversary of my Presidency and the Democrats wanted to give me a nice present. #DemocratShutdown

— Donald J. Trump (@realDonaldTrump) January 20, 2018