Twitter's second quarter earnings are in, and we dove into it so you don't have to. Here's what we learned about the pithiest social network around:
1) Twitter revenue shot up to $312 million in the second quarter of 2014, up 124 percent from the same time in 2013.
2) Wall street was clearly pleased. In after hours trading, the social network's stock soared by as much as 30 percent: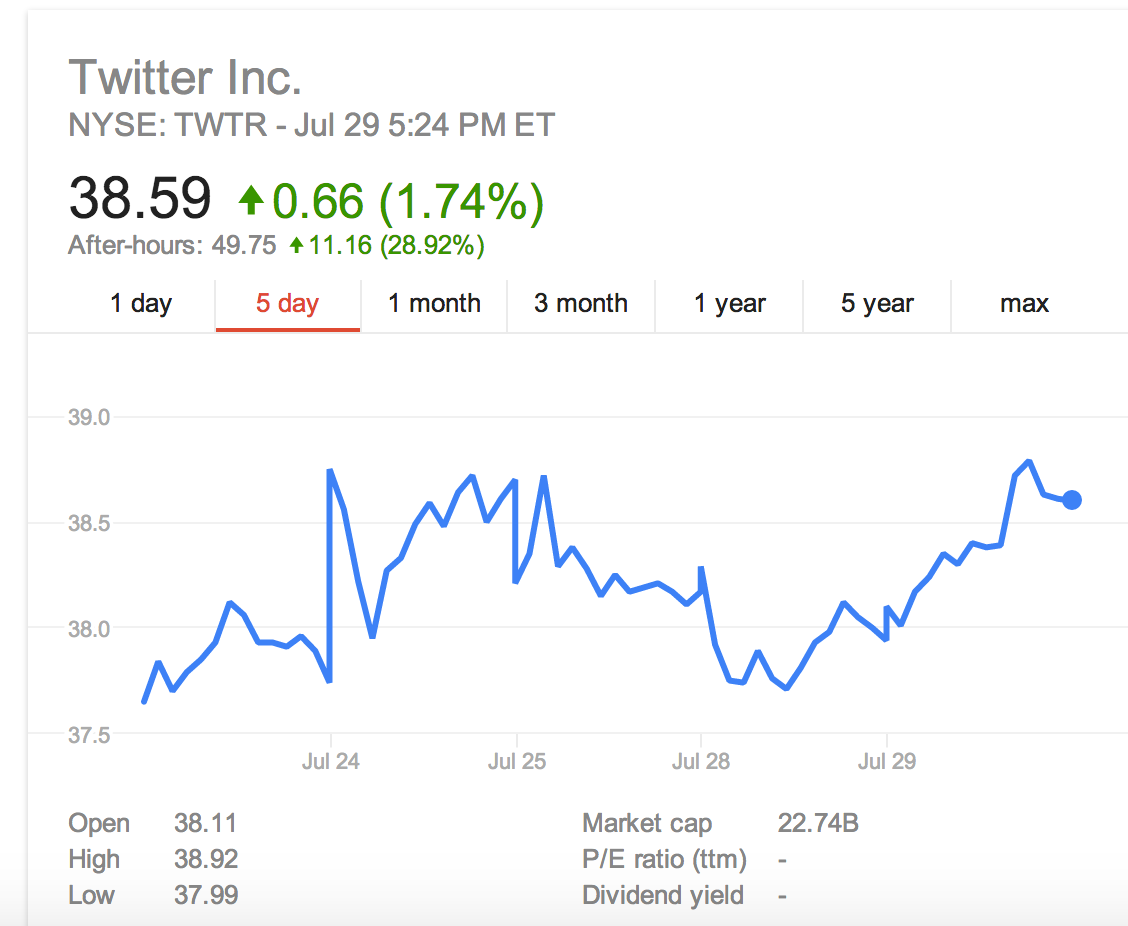 3) As for its most recent user numbers, Twitter reported a high of 211 million monthly active users (MAUs) in the second quarter of 2014, up 29 percent from the same time last year. Mobile active users account for 78 percent of Twitter's total monthly active users.
4) Live broadcast events like the World Cup continue to be a major win for the realtime social network. According to a statement from Twitter CEO Dick Costolo: "We remain focused on driving increased user growth and engagement, and by developing new product experiences, like the one we built around the World Cup, we believe we can extend Twitter's appeal to an even broader audience."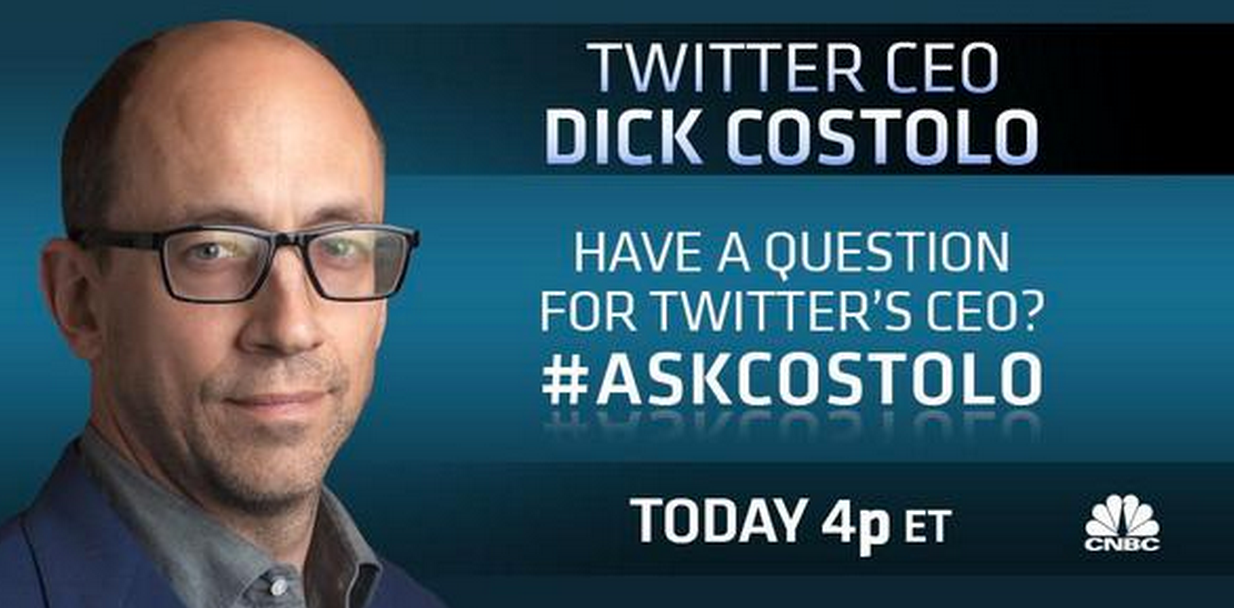 5) People had a lot of things to say to Costolo in a live Twitter event in which users were invited to #askcostolo. And they weren't all about getting verified either.
Twitter can't be a groundswell for political and social change if allows the well to be poisoned. #askcostolo

— deus ex feminista (@ashedryden) July 29, 2014
This #askcostolo conversation is something serious, like a Twitter town hall.

— Corvida Raven (@corvida) July 29, 2014
And $TWTR has incentive to address abuse of women/PoC because that's who creates so much of Twitter's value #TWTRearnings #askcostolo @dickc

— Anil Dash (@anildash) July 29, 2014
{C}
 Photo via mkhmarketing/Flickr (CC BY 2.0)