A Toronto police officer is spearheading a campaign to solve cold cases, and using social media to look for leads and drum up interest. Det.-Sgt. Brian Borg has created a Twitter account named @torontocoldcase to publicize the 500 unsolved murder cases his department wants to crack. Some of these cases are 90 years old, and the Toronto police are eager to use social media as a tool to find out more. Borg is also establishing a Facebook page.
"Social media is yet another platform that gives us an opportunity to talk to more people," Borg said. He is currently undergoing social media training to better understand how to use the platforms to find connections.
The Toronto police have used social media on hot cases in the past. "I personally have utilized social media in many of my past homicide investigations as an investigative tool," Borg told us via email. 
Starting to using social media in the investigation of cold case homicides. I would appreciate this being re-tweeted to get my message out.

— Det/Sgt Brian Borg (@torontocoldcase) May 8, 2014
Took over cold case investigations from DS Steve Ryan on Jan 20. Need assistance to find fugitive from my last case https://t.co/doYWg6F5bG

— Det/Sgt Brian Borg (@torontocoldcase) May 8, 2014
Borg has received enthusiastic support for his foray into social media, and is already strategizing how to delve deeper into social networking as a police tool in the future. "I expect that over the next while, I will be placing case specific information out on both unsolved cases and persons wanted by are evading the criminal justice system. I also understand that the media and the public have a huge appetite for this, so I also hope that I can use social media to educate the public that investigating cold cases is not like it is on TV. This is very challenging work, but clearly extremely important work," he wrote. 
In addition to social media, Toronto police are using a new DNA technology to look at the 500 unsolved murders.
And Toronto isn't the only city where police are taking advantage of social media as a tool to solve cold cases. Experts in the U.S. say Facebook and other social platforms can help keep cold cases relevant and sustain focused media attention, drawing new leads. Many police departments have Facebook Pages set up so users can submit information about cold cases.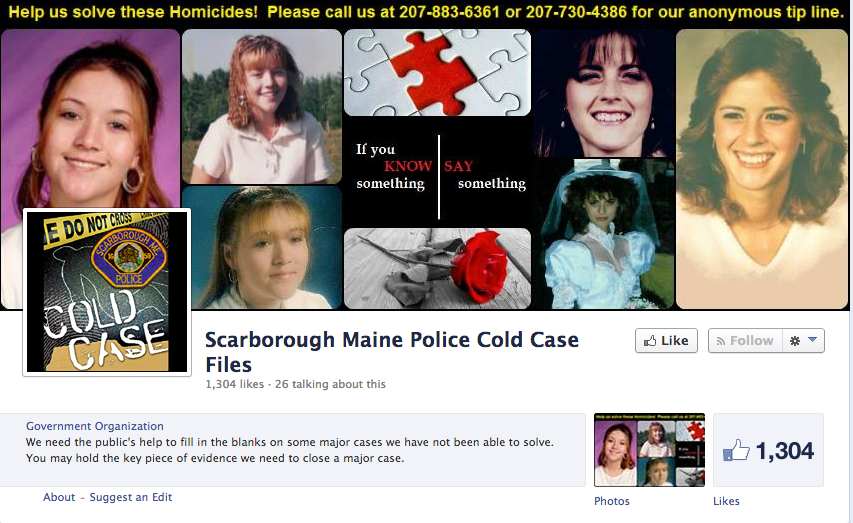 Joseph Giacalone, a retired NYPD detective sergeant, runs a Twitter account called @coldcasesquad. Giacalone isn't a part of a law agency anymore, but his work supplements efforts from individual police departments across the U.S.
And back in Canada, on the other side of the country, the police department in Vancouver  launched an ambitious Web element for their cold cases last month, creating a website to encourage citizens to offer testimony and tips about unsolved crimes.
H/T Toronto Sun | Photo via Flickr/Wiliam Mewes (CC BY 2.0)