A top donor to Democratic politicians has demanded lawmakers and candidates vow to impeach President Donald Trump, according to a letter obtained by the New York Times, potentially inserting a fierce dynamic into the 2018 midterm elections.
Tom Steyer, a billionaire hedge fund manager and philanthropist for progressive causes, laid out his argument for impeaching Trump, calling the president a "clear and present danger to the republic," the Times reports.
"This is not just an issue of Twitter screeds but what it means for a person who has control over our nuclear arsenal," Steyer wrote in his letter to Democratic lawmakers. "I hope you will make your position clear so that Democratic voters who are under constant attack by this administration, know their elected representatives have the patriotism and political courage to stand up and take action."
Steyer is not just another donor. In fact, his 2016 political donations and fundraising dwarf every other donor in the United States.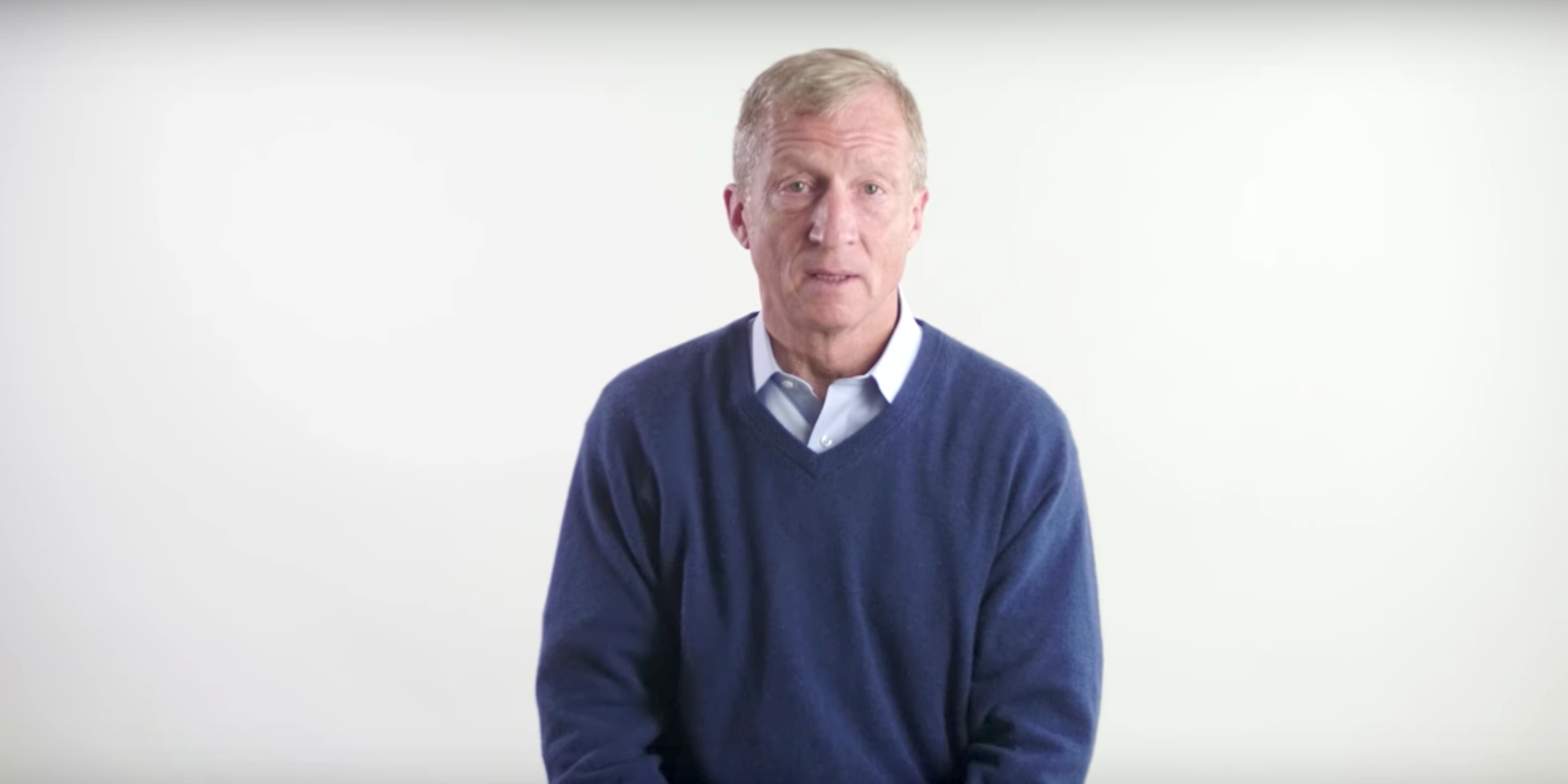 During the 2016 election cycle, Steyer donated $91,149,980, according to the OpenSecrets database maintained by the Center for Responsive Politics, 100 percent of which went to Democratic candidates or liberal causes. Of that, $89,794,744 of Steyer's money went to outside spending groups, like political action committees and super PACs.
Those figures put Steyer millions—or tens of millions—of dollars above more well-known donors, such as conservative Las Vegas casino magnate Sheldon Adelson ($82,562,800 donated in 2016), hedge fund giant and Trump backer Robert Mercer ($25,070,300), former New York City Mayor and billionaire Michael Bloomberg ($23,642,538), and billionaire investor and villified progressive activist George Soros ($21,135,246).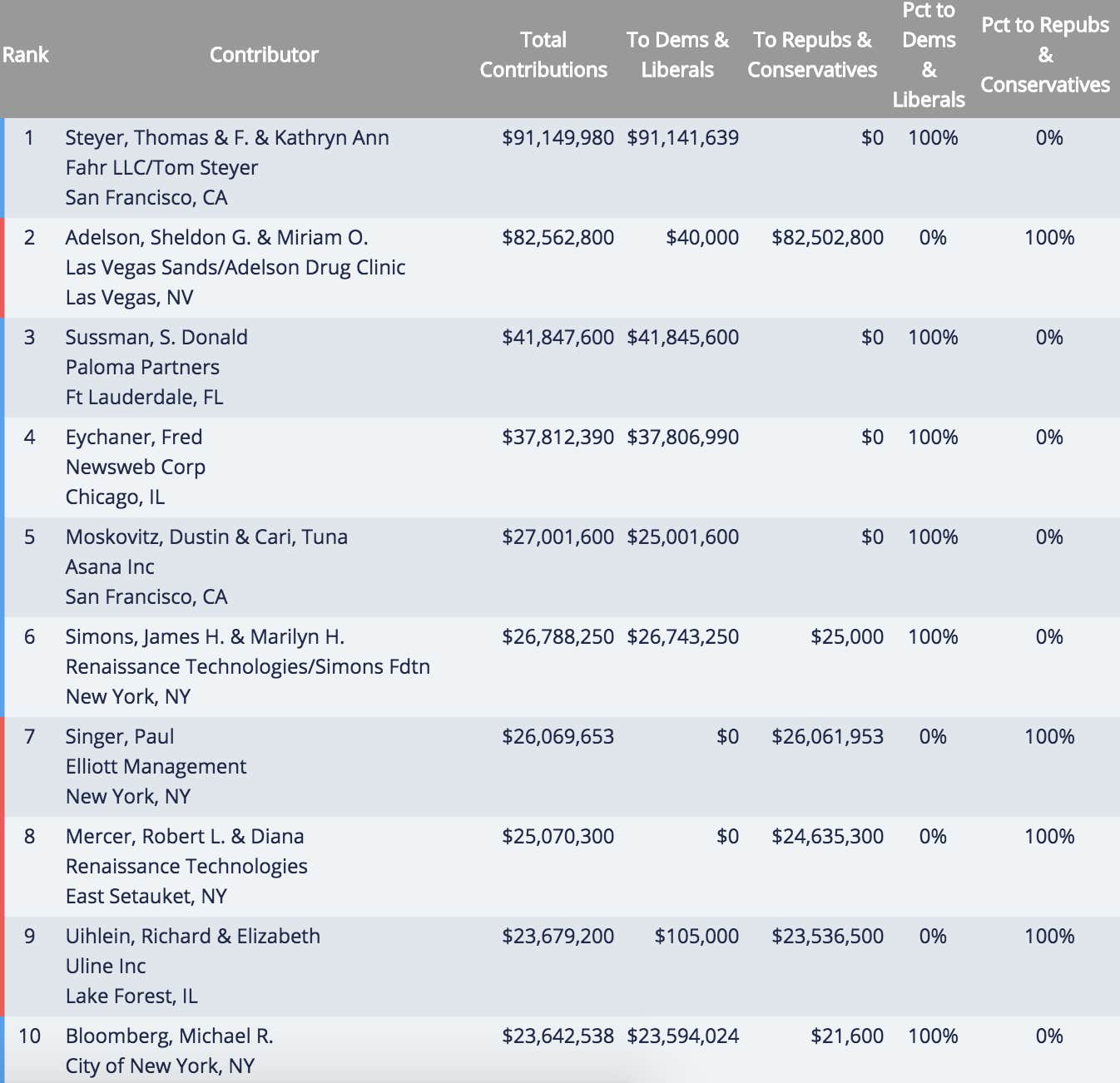 If history is any indication, Steyer will donate tens of millions of dollars during the 2018 election cycle. He has so far only donated $1 million to outside groups, according to OpenSecrets' tally, putting him nearly $5 million behind conservative donor and businessman Richard Uihlein. That number is likely to increase: During the 2014 midterms, Steyer donated $73,725,000 to political groups—$45 million more than the next highest donor (Bloomberg).
Since the beginning of 2017, Steyer has also donated $33,900 to the Democratic Congressional Campaign Committee, $2,700 to California Rep. Nanette Baragán's (D) re-election campaign, and $5,400 for California Rep. Zoe Lofgren's re-election campaign, according to Federal Election Commission records.
Although the prospect of a Trump impeachment remains a distant possibility, Steyer's call for Democratic candidates to take an aggressive stance against the president is sure to send reverberations throughout the party. After all, there are millions of dollars now on the line.