Remember the kindergarten teacher who got in trouble for accidentally posting a photo of her class on Tinder? It turns out her mistake wasn't posting the photo on Tinder, but not posting it on Tindergarten, a (fake) version of the hookup app specifically for the crayon-and-glue-eating set.
Created by a group of San Francisco-based developers, Tindergarten is exactly what it sounds like: a parody of Tinder, except instead of sex, the users are looking for their "next sandbox playdate[s]." If you're dubious, take a look at the hipster beard-and-beanie combo in this sample profile and tell me it's not scarily accurate: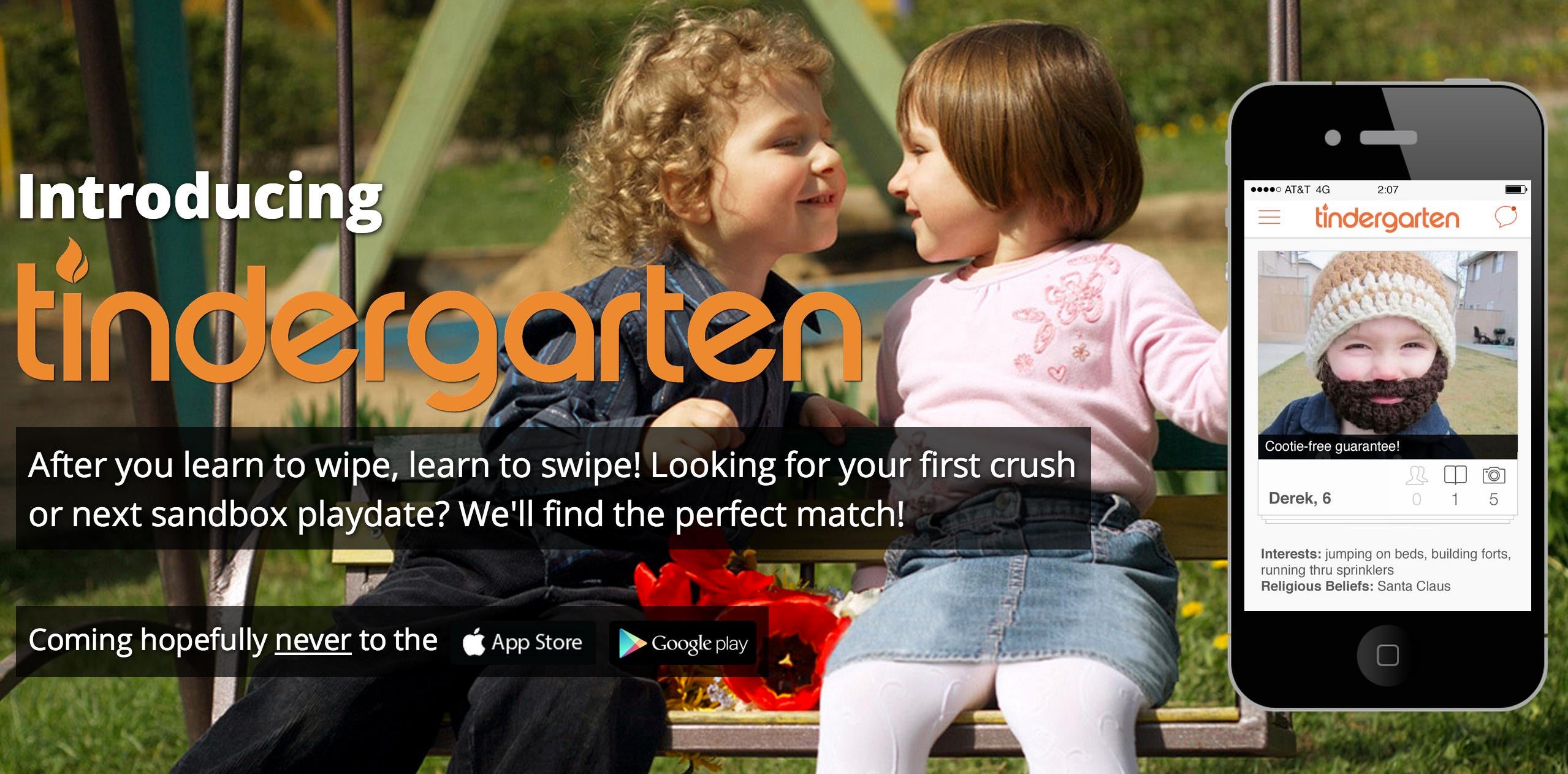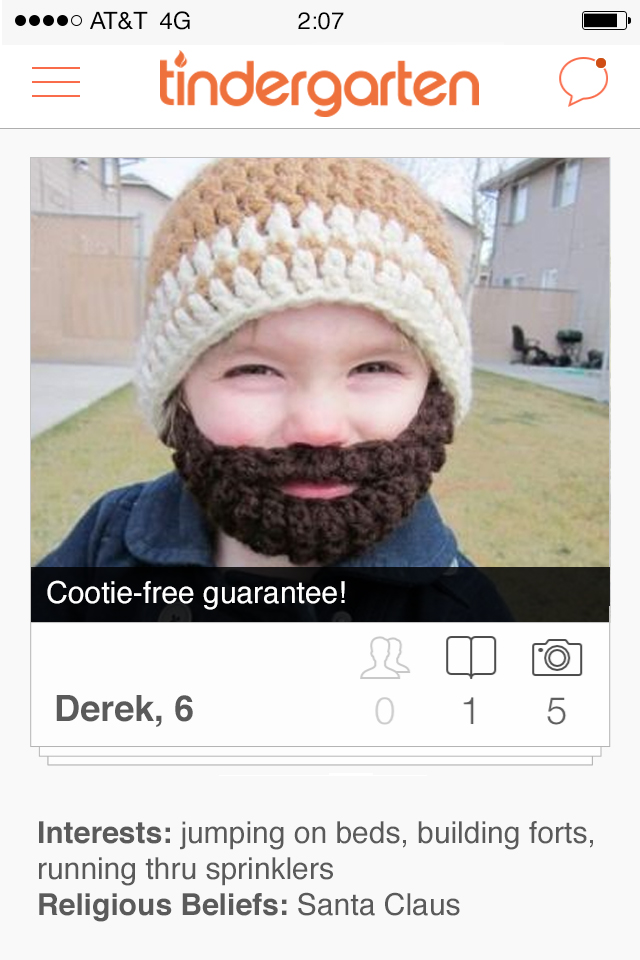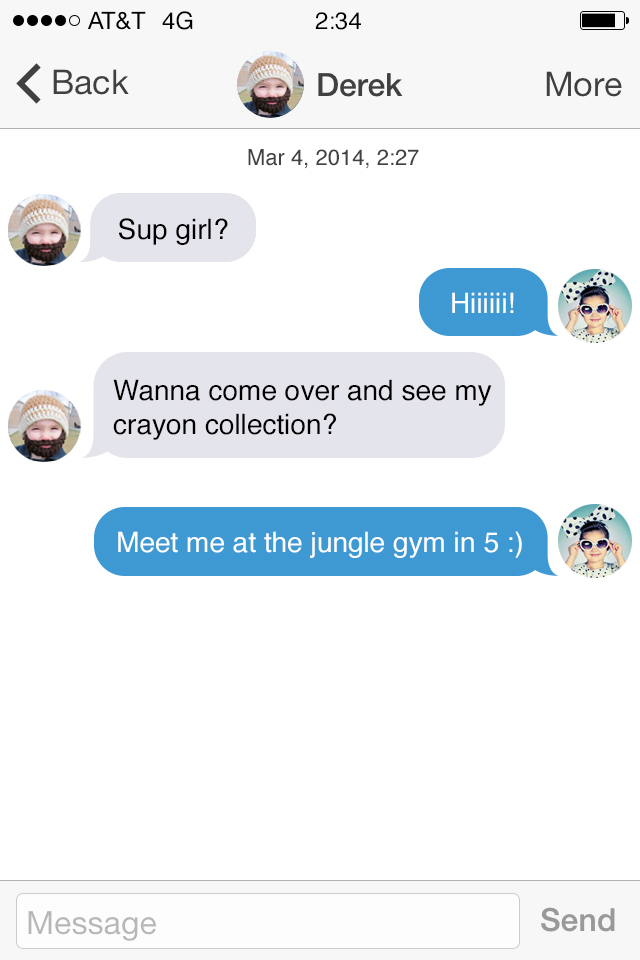 Given how spot-on the parody is, it's not surprising that Mustafa Khan, one of the folks behind Tindergarten, says it was inspired by his and his friends' own experiences with dating apps.
"Lots of my girl and guy friends are using Tinder, so I started thinking about what's next for the world of online dating," he said in an e-mail to the Daily Dot. "I figured somebody someday would create a dating app for kids, so why not beat them to the punch and make fun of that concept.
Unfortunately for hookup-happy 6 year olds, Tindergarten doesn't actually exist. As of now, it's limited to a single webpage, and judging by the line "Coming hopefully never to the App Store/Google Play," it doesn't look like it'll ever blossom into anything more. But Khan says that some of the feedback he's gotten from Tindergarten planted the seed for another, more practical app: "Some friends who are parents said they'd love an easier way to set up playdates, especially in a new city," he says. Oh, God, there's gonna be a LinkedIn for babies soon, isn't there?
Photo by ECohen/Flickr (CC BY-SA 2.0)