At South By Southwest Interactive, it's boom or bust. If you're a brand looking to make an impact, you need to go big or go home. Everything in-between gets lost amidst the constant blur of free barbecue, booze, and big business.
With so much of the industry funneled into one location, the right marketing strategy can catapult a company on a path to success, while a social-media blunder will linger long after the accompanying hashtag fades into obscurity.  
We were hanging out at the Registrant's Lounge at SXSW, enjoying a refreshing Deep Eddy Vodka cocktail between panels, when we started reflecting back on all of the amazing and absurd marketing stunts we've witnessed over the years.
Here's what the world remembers from its time at SXSW, for all the right and wrong reasons.
Share your finds from this year on Twitter, Instagram, and Vine using the hashtags #SXSWin and #SXSWFail. We'll be posting our favorite selections at sxswinsandfails.tumblr.com. 
The 7 biggest #SXSWins
1) Grumpy Cat at the Mashable House
Friskies took pole position in the eternal race for Most Popular Cat Food last SXSW when it brought Grumpy Cat, real name Tardar Sauce, no doubt one of the five most important cats in the Internet's grand history, down to Austin for a week's worth of coddling, canoodling, caressing, and curmudgeoning.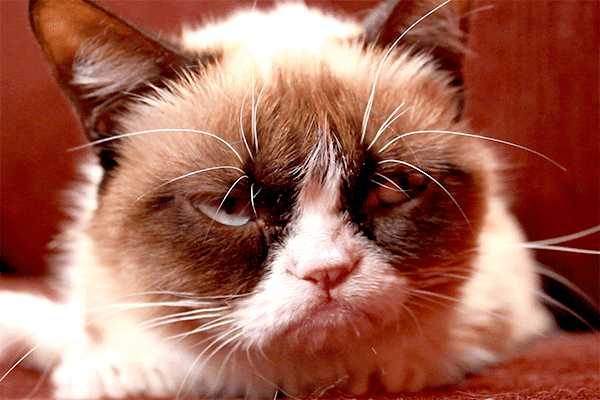 GIF by Mr. GIF/Daily Dot
2) Twitter's launch, 2007
The first major product to launch at South by Southwest Interactive also just happens to be one of the most widely used and beloved online products of all time. Just don't go thinking that that's the norm. The microblogging platform actually opened nine months prior, but its 2007 arrival on the national scene hailed the dawning of a new era. Since then, it's become a destination for first looks at new devices. "We put screens in the halls where we knew people would hang out," cofounder Evan Williams told Fast Company. "People would see others they knew using this product and be motivated to sign up themselves." Looks like that worked.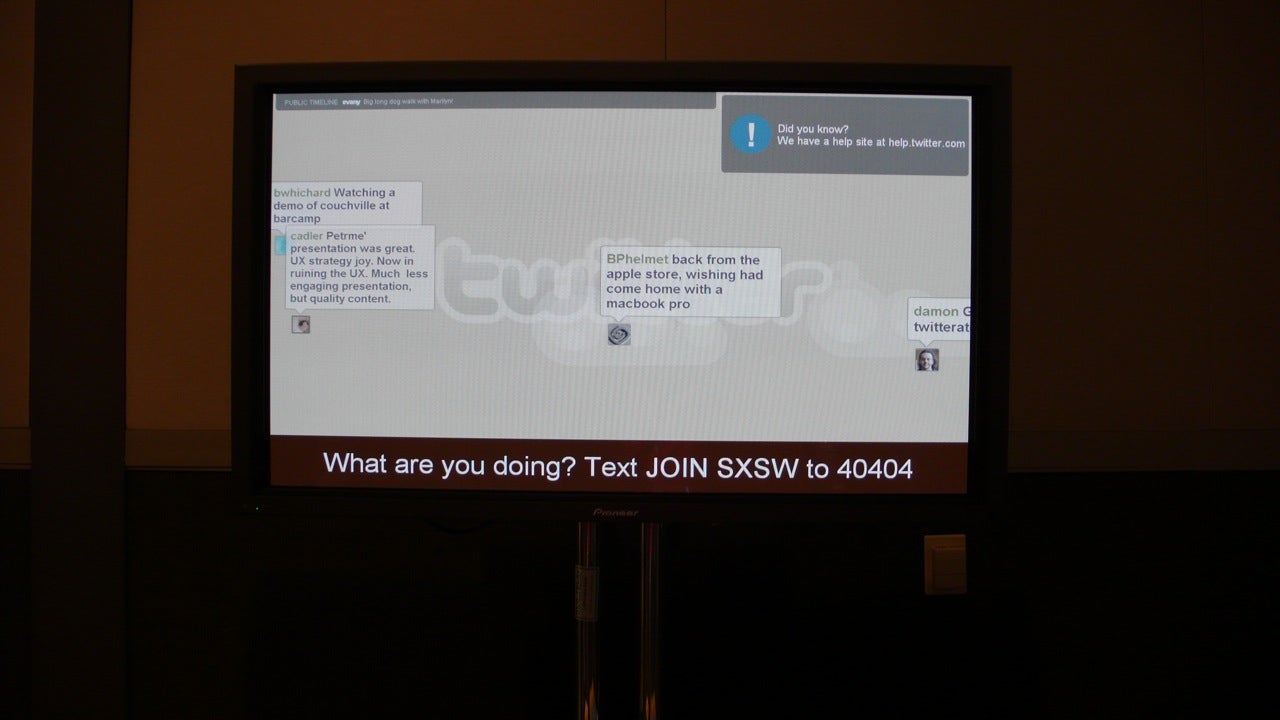 Photo by Max Kiesler/Flickr (CC BY 2.0)
3) Jay Z rocks ACL Live at the Moody Theater
AmEX-Sync spared no expense for its head-turning Jay Z concert in 2012. Not only was it the most-talked about event of the entire conference, it raised serious awareness for the company's new Twitter integration. American Express dominated social media that night, with Hova tackling a few hits ("99 Problems," "Dirt Off Your Shoulder") at least partially determined by tweets, and for a limited time, the entire 90-minute show was available for streaming on YouTube.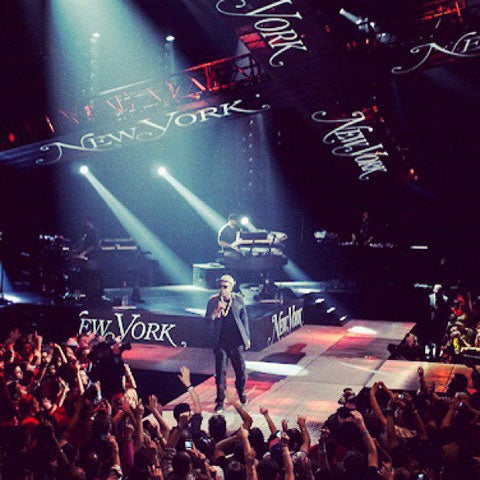 Photo via Tim Griffin/Instagram
3) Game of Thrones pedicabs
There's been no sweeter ride in SXSW history than the Game of Thrones-branded pedicabs, from 2013, promoting the show's third season. There's a good chance those you know at the conference have already planted their keesters in one of those highly coveted Iron Thrones reserved for the Hand of the King. This year's exhibit showcases nearly 100 original artifacts from the first three seasons of the popular HBO show, including costumes, props, armor, and certain weapons. Enough to get people excited for season 4.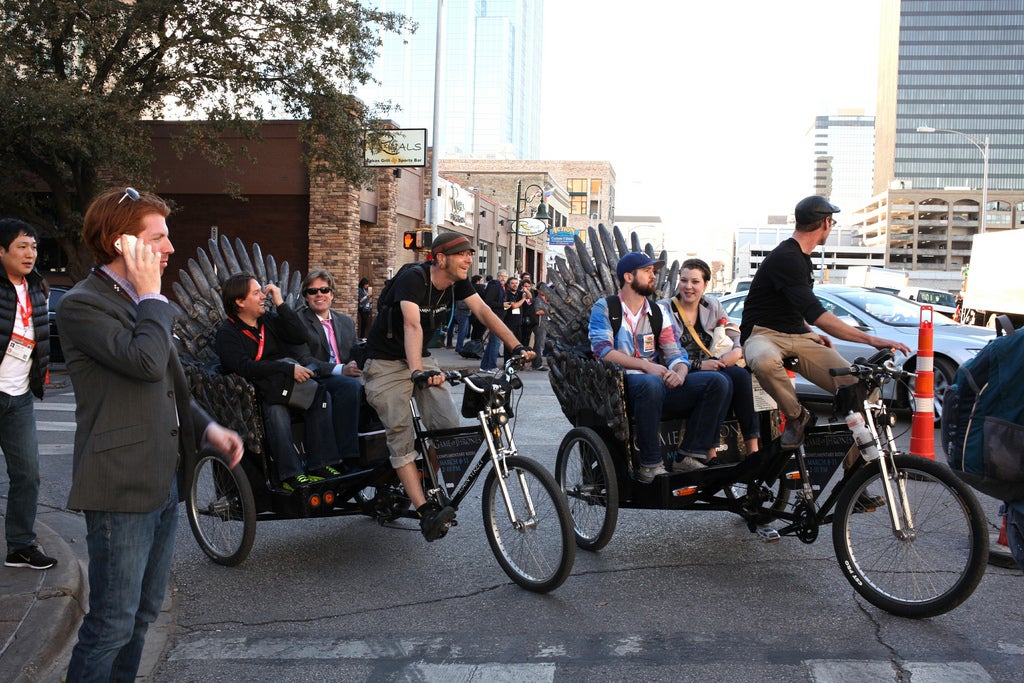 Photo by annainaustin/Flickr (CC BY 2.0)
4) Danni Ashe, 2001
Like Internet porn? Yeah, so does everybody. But can you imagine the fact that it basically didn't even exist 13 years ago. That's the year in which Danni Ashe, a buxom blonde with a background in exotic dancing, came to South by Southwest to profess the wonders—and profitability—of getting naked on the Internet. Surely you know all that has happened with that industry since.
5) Every Bruce Sterling rant ever
The cyberpunk novelist and procurer of Wired's "Beyond the Beyond" blog has issued the closing remarks for SXSW Interactive since before you could put a video on your CD-ROM. They've all been quite memorable; 2013's specifically, which delved into the meaning behind the term "disruption," a word made unbearable to anybody outside tight geek circles. A Sterling keynote is like having the comedian Lewis Black show up at the end of a Friar's roast. Want to get through the pomp and the chaos? He's your man, every year you can imagine.
6) Mario Kart Reimagined
Nintendo's got a new Mario Kart game coming out. Penzoil's got a new natural gas motor oil it would like to impress upon the world. What's the best way to get people talking about the two? Put 'em together, then let festivalgoers get behind the wheel like they're Toad or Baby Daisy. Lines at the Gaming Expo at the Palmer Events Center south of Lady Bird Lake have run longer than the actual track all weekend, which means it's working. What's that about vehicles running on natural gas, global oil conglomerate? Tell me more, tell me more!
7) Avoid Humans
Finally, a SXSW-centric app that does the dirty work for you. Austin ad agency GSD&M's recently launched Avoid Humans app is the perfect app to cure your Too Many People in this Building blues. It's a Foursquare-scraping tool that tells you how just how many people you'll find in damn near every venue around downtown Austin. "The way South By has gotten, there's a need for something more tongue-in-cheek, to help the locals as well as people coming into town," Scott Brewer, a GSD&M creative director, told the Daily Dot on Friday. Dear Scott, we cannot thank you enough.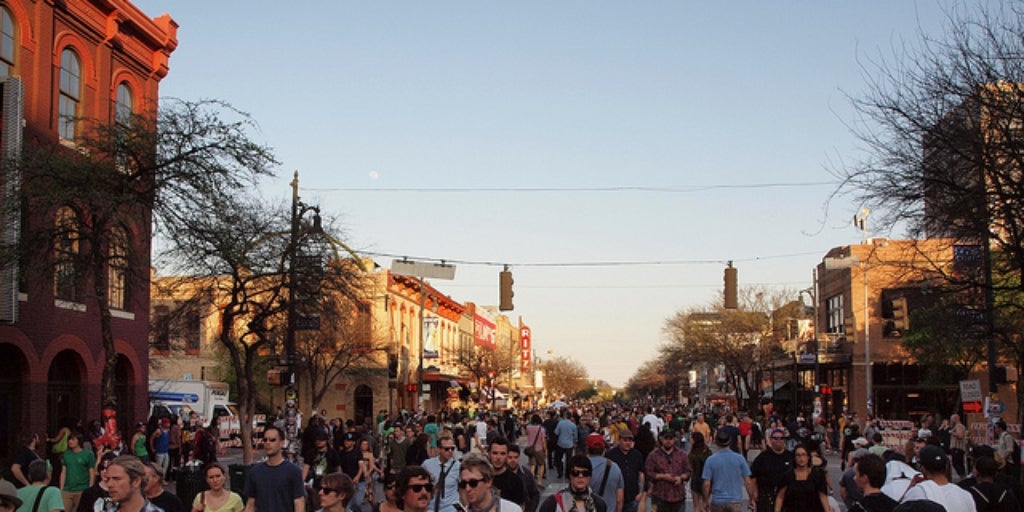 Photo via H. Michael Karshis/Flickr (CC By 2.0)
8) Gowalla vs. Foursquare
Competition breeds success, or at least a hefty sum of sellout money. Location-based apps dominated the conversation throughout SXSW Interactive 2010, but Foursquare ultimately won out, taking pole position in a corner of the interactive industry that, while struggling, still beats on today. The loser in this big battle didn't exactly have an awful run, however. Sixteen months after going toe to toe with Foursquare, it sold to Facebook for $3 million in shares.
The 7 biggest #SXSWFAILS
1) Homeless Hotspots
Remember this? This did not go over so well. Two years ago, BBH Labs had the bright idea to create Homeless Hotspots, Wi-Fi ground zeroes tacked onto 13 homeless citizens of downtown Austin. Said homeless would get tethered to a 4G network and offer for a suggested donation of $2 for 15 minutes of use. A way to "modernize the Street Newspaper model employed to support homeless populations," BBH suggested when asked for justification. No way, said everybody. That's dehumanizing and insane. No surprise, the program got discontinued before SXSW 2013 rolled around.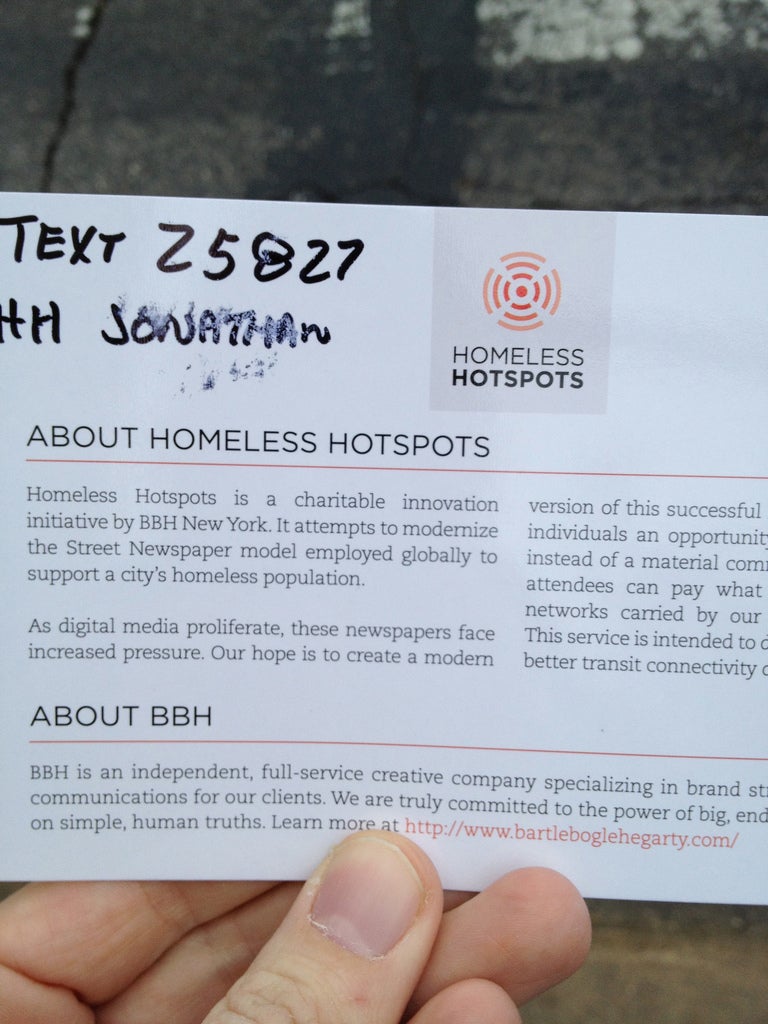 Photo by johanejermark/Flickr (CC BY-SA 2.0)
2) Subway Flatizza
Incapable of just calling it what it is—cheap pizza—the sandwich artisans at Subway have come forth this year to introduce their Flatizza, an eight-inch by eight-inch slab of flatbed and toasted mozzarella cheese some people have said tastes like paper. Not that we'll ever obtain any insight. The idea of waiting in a ridiculously long lone for a sample of something that costs under $8 to begin with is less than appetizing.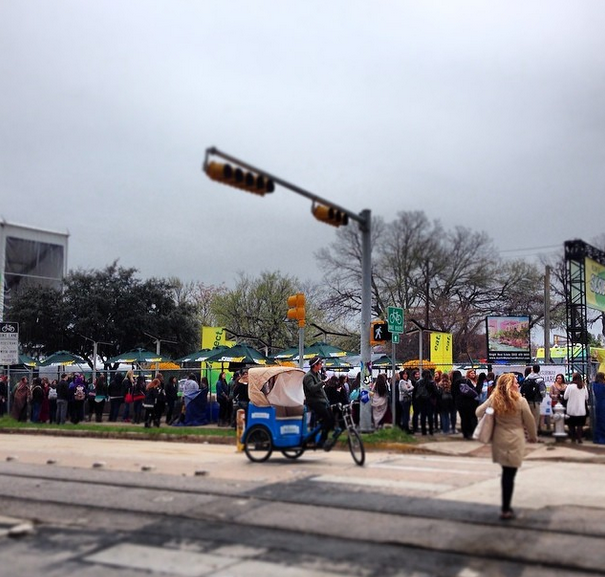 Photo via Hoffberger/Instagram
3) Mark Zuckerberg's keynote address
Not a good look when the most memorable line from your state of the Facebook keynote address is from a heckler: "Talk about something interesting!" Zuck's big speech proved a big dud seven years ago, when he and journalist Sarah Lacy spent the session making small talk.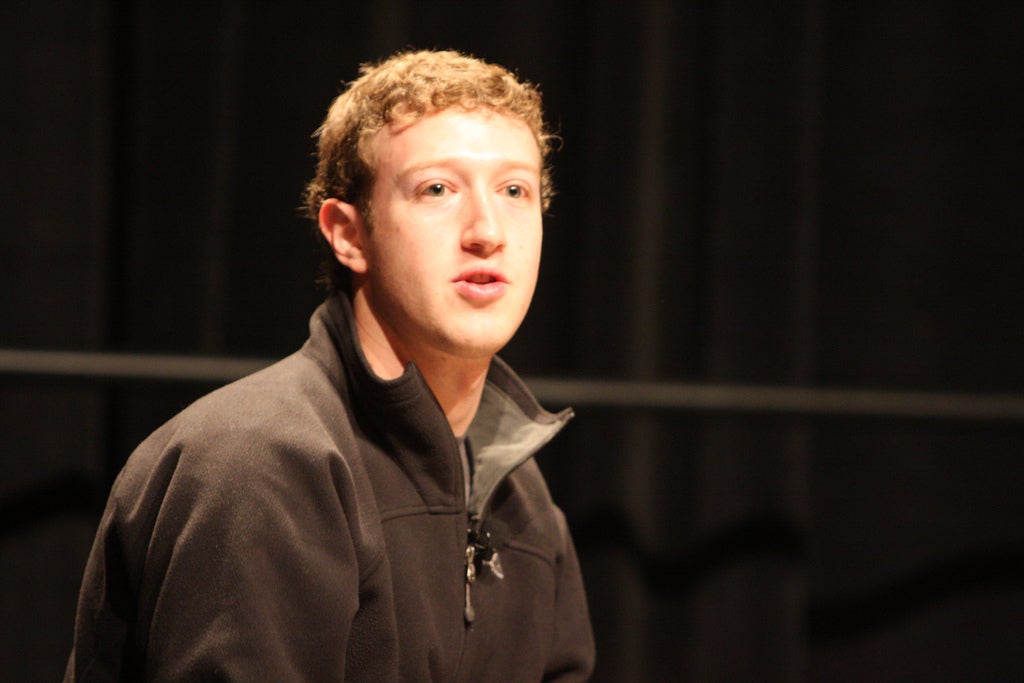 Photo by Andrew Feinberg/Flickr (CC BY 2.0)
4) Evan Williams' keynote address
What is it with wildly important people at wildly influential Web companies not being able to give a keynote address? Twitter CEO Evan Williams dropped in for a keynote two years after Zuckerberg came in 2010 and didn't bring a Post-It Note's worth of talking points. Some in the audience slept, others got up and walked out. Conference manager Hugh Forrest stated publicly afterwards that he might just scratch the keynote in 2011.
7) Todd Rundgren's address
Completing our trifecta of keynote fails, tech-savvy singer Todd Rundgren discussed the wonders of CD-ROM back in the day and made clear that he didn't have any faith in the format. Everything is going to live on the Web, Rundgren said. Sure enough, he was right—not to the delight of any CD-ROM heads in attendance.
6) The Fabulous Furry Fan Page
All you need to know is that 1999 was the year in which a Fabulous Furby Fan Page sporting a members.tripod.com URL last earned a nod as a SXSW Web award finalist.
7) Sexiest Geek Alive
Actually, you might want to remember this one two. 2002 was an interesting year, the first one that truly acknowledged the dawn of SXSW Interactive as a social conglomerate. Keynotes were moved to the afternoon to accommodate partying, and Interactive decided it would try to play cupid, roping in Star Trek's Chase Masterson as host of the quest to find the Sexiest Geek Alive. Uhh, look a little longer?
With over 150 pouring stations around town this week, Deep Eddy Vodka wants to show you some classic Austin hospitality this week. After all, good old-fashioned vodka always makes for a #SXSWin.
Screengrab via Pennzoil/YouTube