President Donald Trump will face both his most loyal supporters and most vocal critics on Tuesday when he gives his first State of the Union address before a joint session of Congress. Trump previously addressed a joint session of Congress last February to rave reviews after a divisive first month.  
Like with any other president, the State of the Union will be an opportunity for Trump to lay out his agenda for the year, give an update on the economy, and call for bipartisan cooperation. But Trump's address couldn't come at a more awkward time, with Congress facing the threat of another government shutdown on Feb. 8 and no signs of a deal on the Deferred Action for Childhood Arrivals immigration policy. And it's unlikely any pleas for Congress to unify behind one goal will be taken seriously, especially coming from Trump. The president just on Sunday accused Democrats of not being interested in border security and using obstruction tactics against DACA.
Some Democrats such as Reps. Gregory Meeks (D-N.Y.) and Jan Schackowsky (D-Ill.) are even going so far as to boycott Trump's first State of the Union.
The White House maintains that the mood of Trump's first State of the Union speech will be one of bipartisanship.
"In a sense, every state of the union is about where we are, where we're going, what kind of country we want to be and certainly this will have a dimension of that which of course transcends party differences," a White House official told reporters on Friday.
State of the Union 2018: What to expect from Donald Trump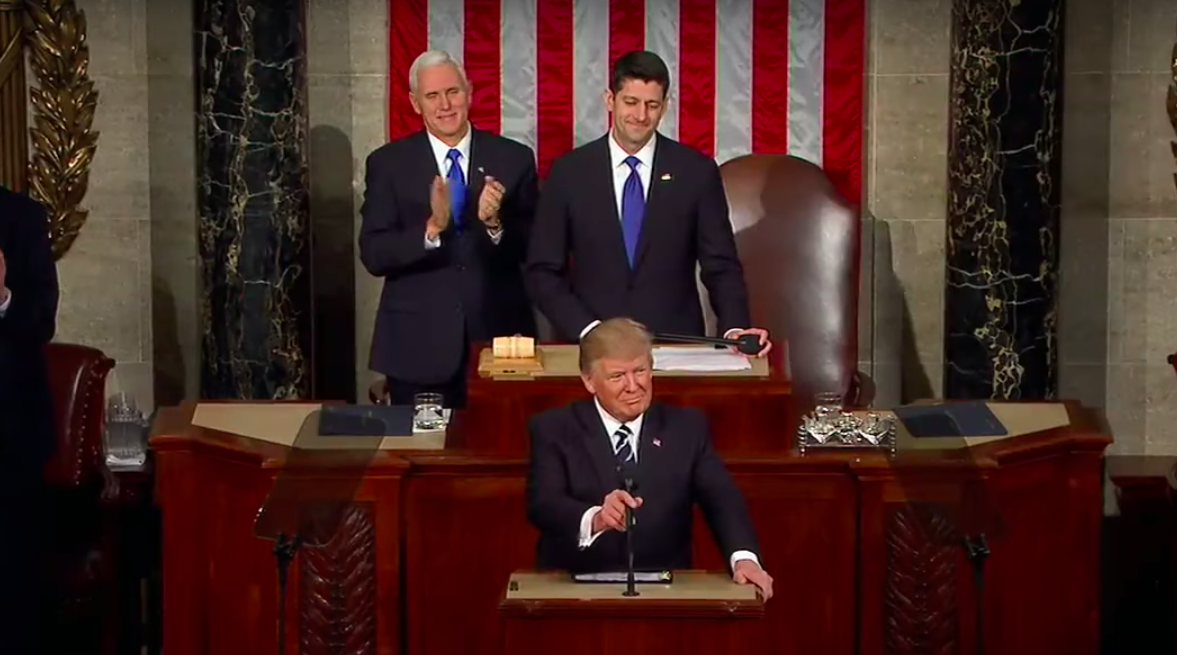 What topics will Trump's address likely cover? Trump is expected to discuss five "principal issues" in his State of the Union address; the economy, a trillion dollar infrastructure plan that is unlikely to have the support of Democrats, immigration, trade, and national security. Trump will have just arrived from a weekend at the World Economic Forum in Switzerland, where he boasted about America's booming economy and the strength of his administration's "America First" platform. Trump in his Davos address vowed to enforce America's trade laws but offered no hint of what could lie in store for NAFTA, which he has threatened to kill.
There might be a departure from the usual harsh and alienating rhetoric of Trump's previous addresses. The White House claims that Trump's State of the Union will unify the nation and broaden his appeal among all Americans.
"The president will be talking about several of his record-setting accomplishments for his first year, how the policies of his administration are lifting all Americans, which is setting the foundation for building a safe, strong and proud America."
"You can expect the president will be speaking from the heart. It will be a speech that resonates with our American values and unites us with patriotism and also unites us with the greatly expanded opportunities that is lifting up all Americans.
"People will be reminded—in some cases surprised—about how much President Trump has accomplished in his first year for all Americans," said the senior White House official.
How will Democrats respond to the State of the Union?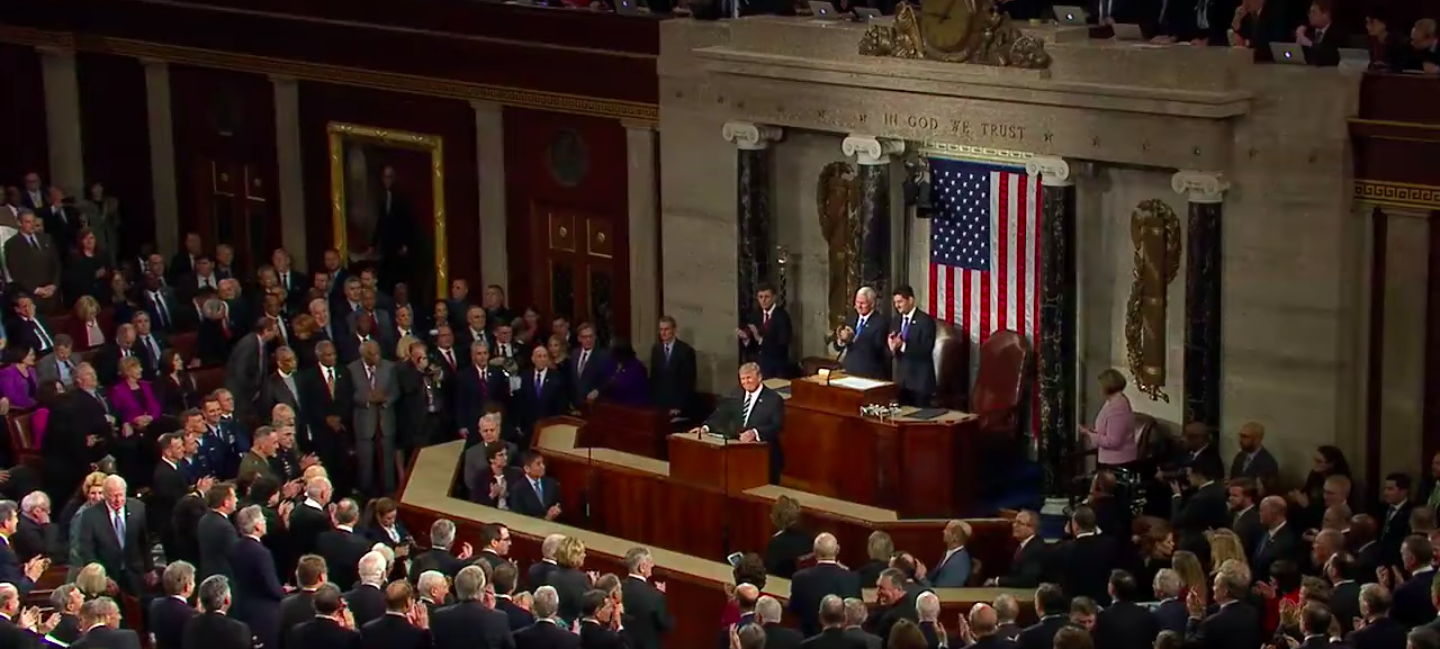 State of the Unions have taken on a more dramatic tone in recent years, with members of Congress and presidents inviting guests that raise the profile of certain causes. Guests of former President Barack Obama included a Syrian refugee and CEO of Microsoft Satya Nadella.
Democrats this year plan to pack the seats of Trump's State of the Union with DACA recipients, giving the president a strong visual reminder of the lives he threw into disarray after he ended the program back in September.
As is custom, the party not in power gives an address following the president's State of the Union address. Rising Democrat star Rep. Joe Kennedy (D-Mass.) is slated to give this year's opposition address, a gig that few have done well and has served as a kiss of death to many young politicians futurea (i.e. Florida Senator Marco Rubio's infamous water bottle moment). The young Democrat has yet to take the national stage, so the speech is likely to raise his profile, for better or worse.
Trump's State of the Union 2018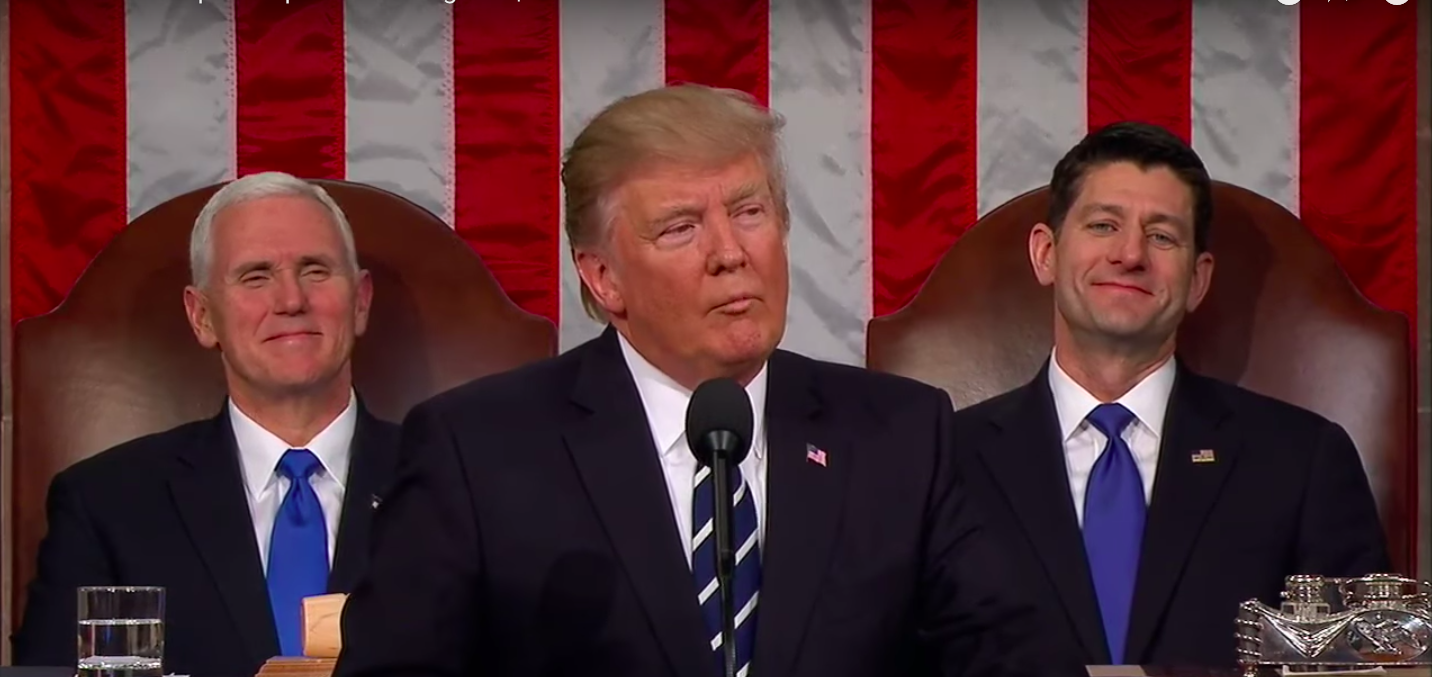 So when is the State of the Union address, and how can you watch it? Trump will give his State of the Union on Tuesday, Jan. 30 at 8pm CT. It will be aired on most major television and cable networks, as well as the White House website, as well as its YouTube channel, and Facebook page.